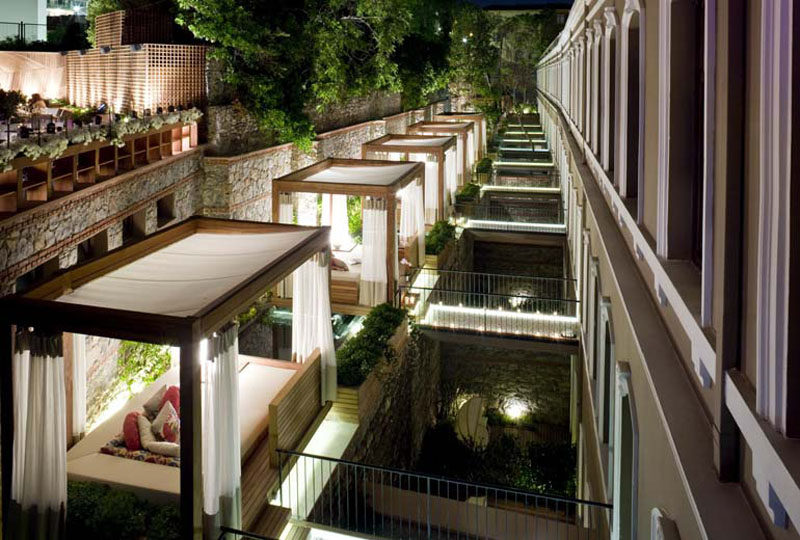 We love it when we see unique design, and the W Hotel in Istanbul, Turkey, designed by GEOMIM, is no exception. Instead of focusing on the entire hotel, we want to draw your attention to the individual cabanas attached to their 'Marvelous Cabana' Rooms.
These special hotel rooms, located on the second floor, each have a private cabana that's connected by a small bridge, overlooking the floor below. The wooden cabanas have been furnished with comfy seating and pillows, as well as light curtains for added privacy, making it the perfect place to relax after a long day of sightseeing.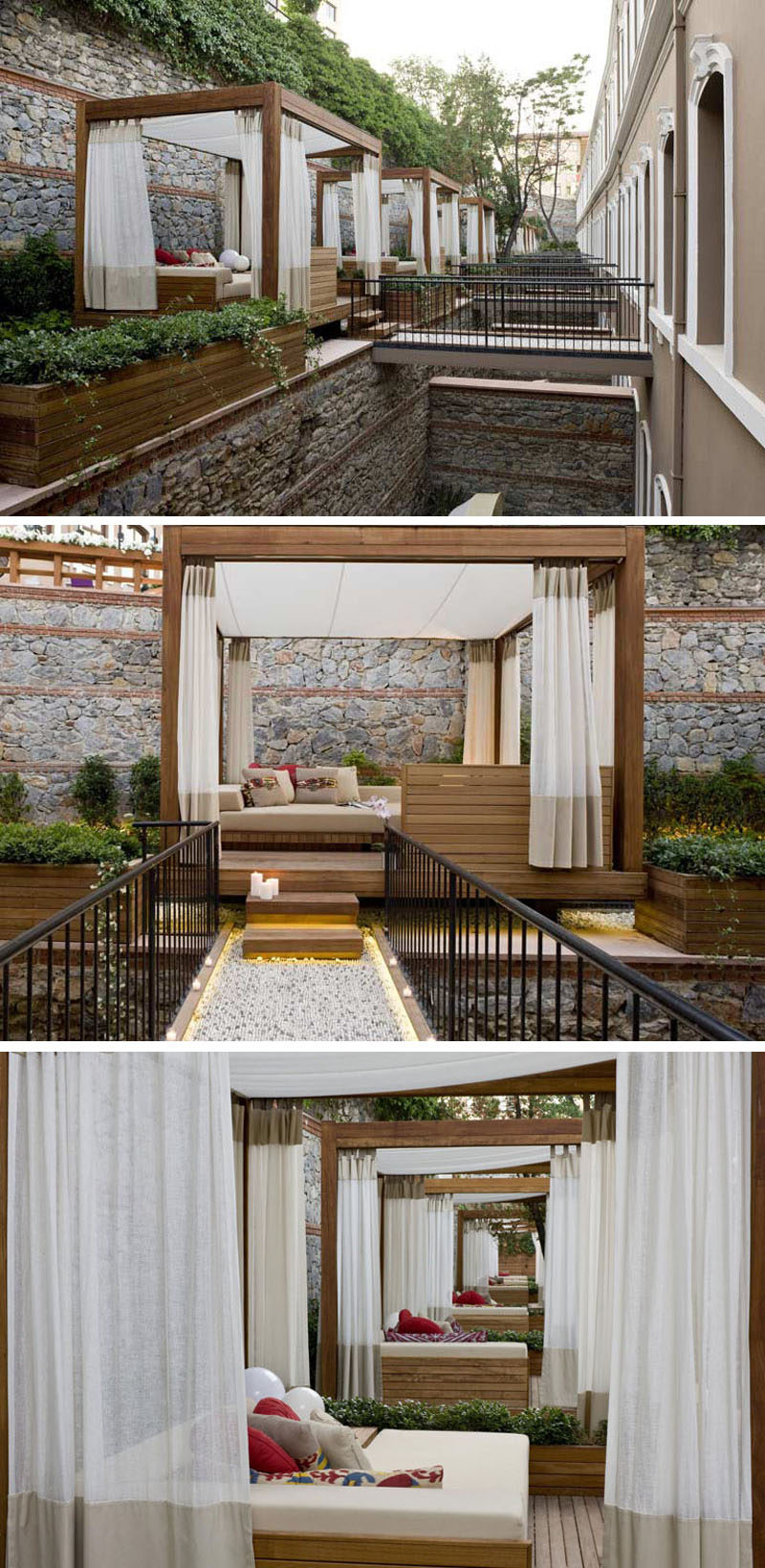 ---
At night, you can continue to relax, as each of the cabanas are softly lit up like a lantern.
---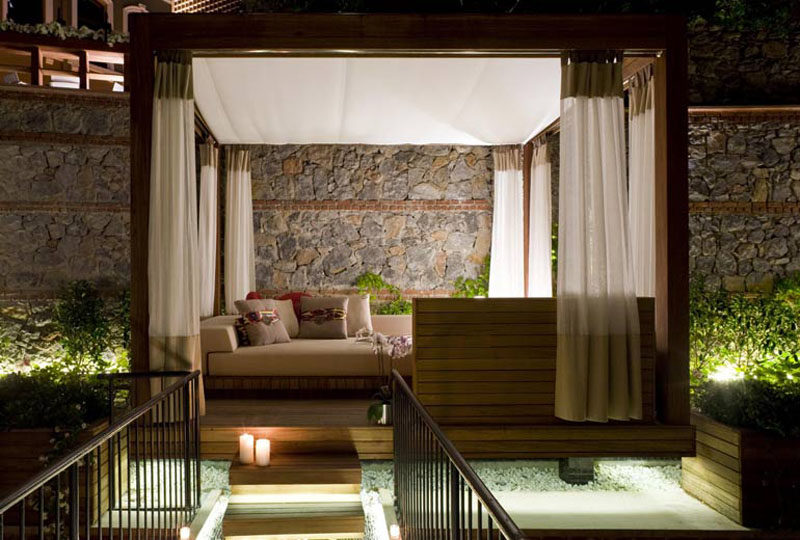 ---