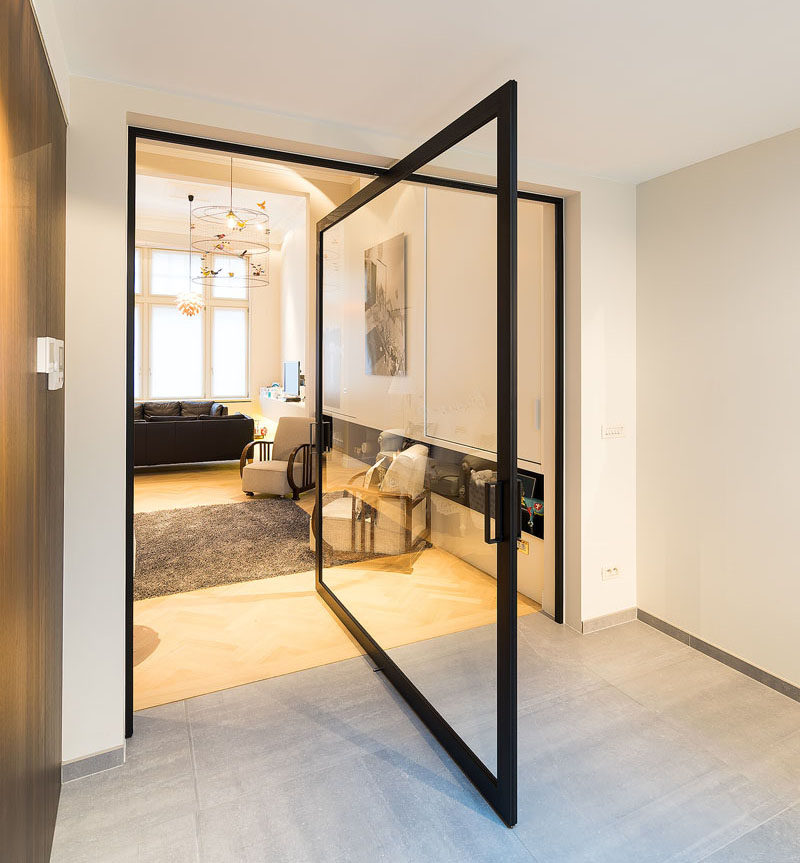 Photography by Koen Dries
Anyway Doors have added these fascinating pivoting doors to their line of custom doors. Over-sized to create a dramatic presence and able to act as both a door and room divider, the real uniqueness of these doors is hidden inside.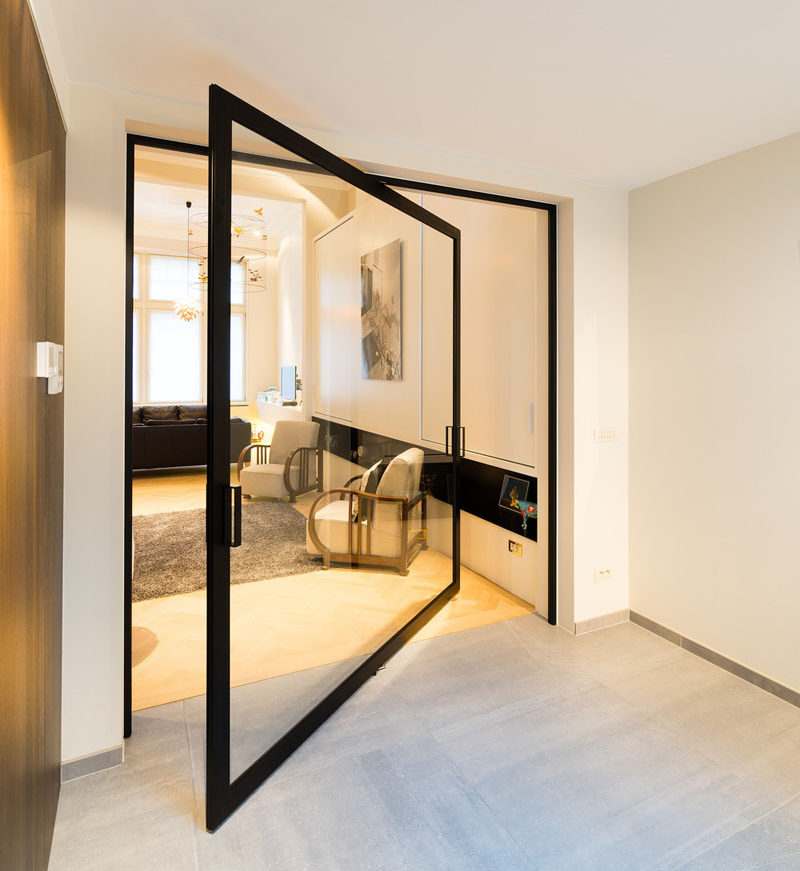 Photography by Koen Dries
---
Tucked into either the door frame or glass mount depending on the style, the innovative pivoting hinges are invisible once installed, creating a seamless integration of the door into its setting.
---

---
The hinges of the pivoting door can be offset or centrally located, allowing the door to open either to a maximum of 90° or to rotate a full 360°.
---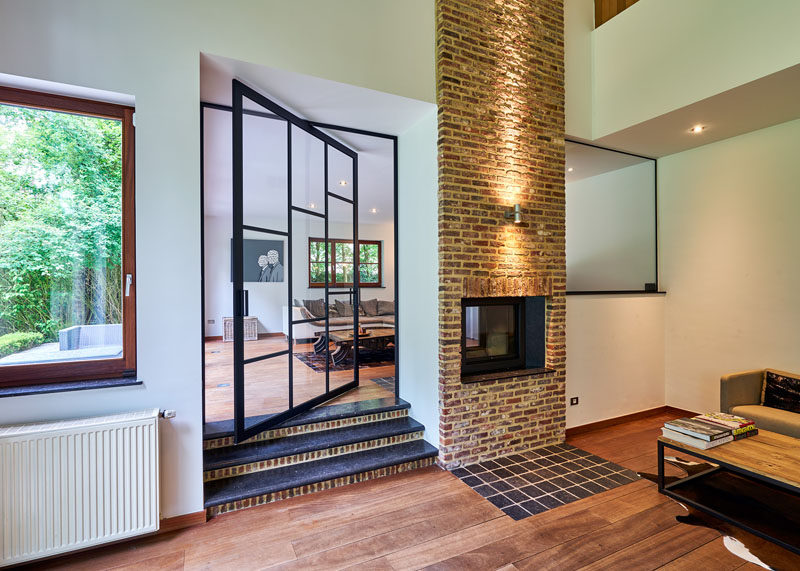 Photography by Koen Dries
---
While most pivoting doors require built-in floor fixtures, this door doesn't. This freedom means it can be installed in both new developments and existing ones.
---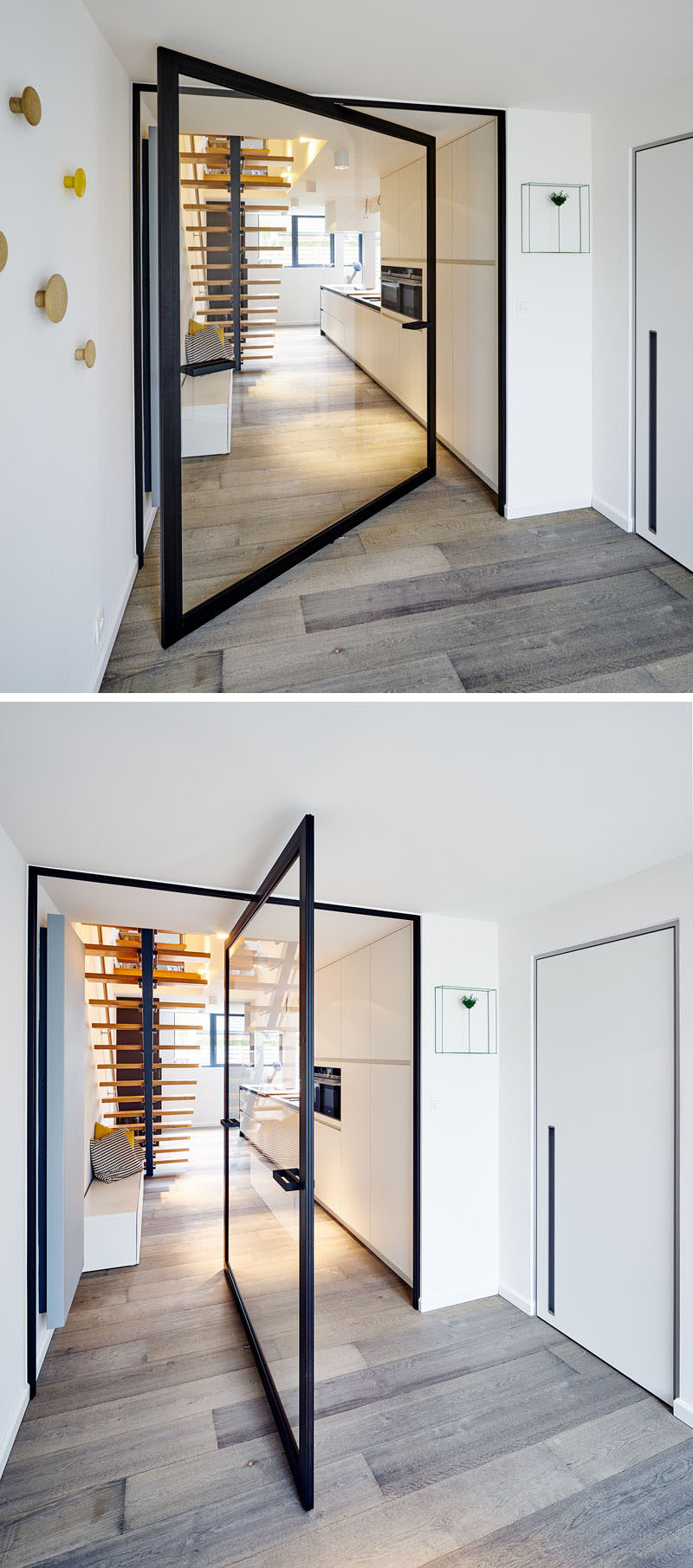 Photography by Koen Dries
---
Although this door might not be practical in every setting, places like large homes, open concept offices, and art galleries might benefit from the unique design and function of these interesting pivoting doors.
---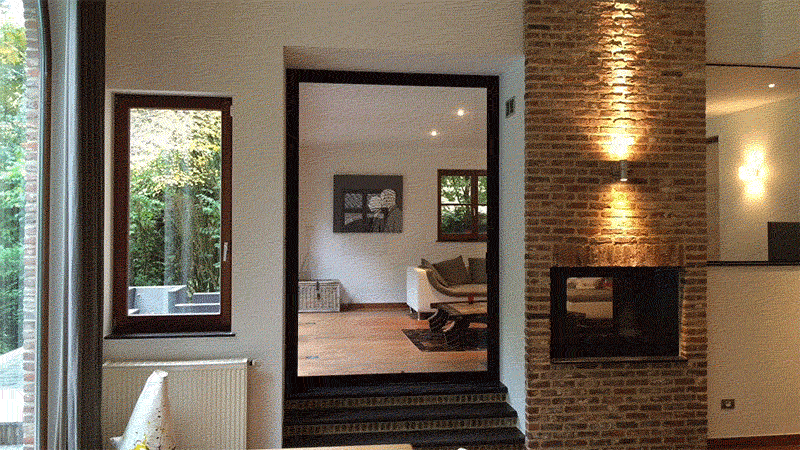 ---