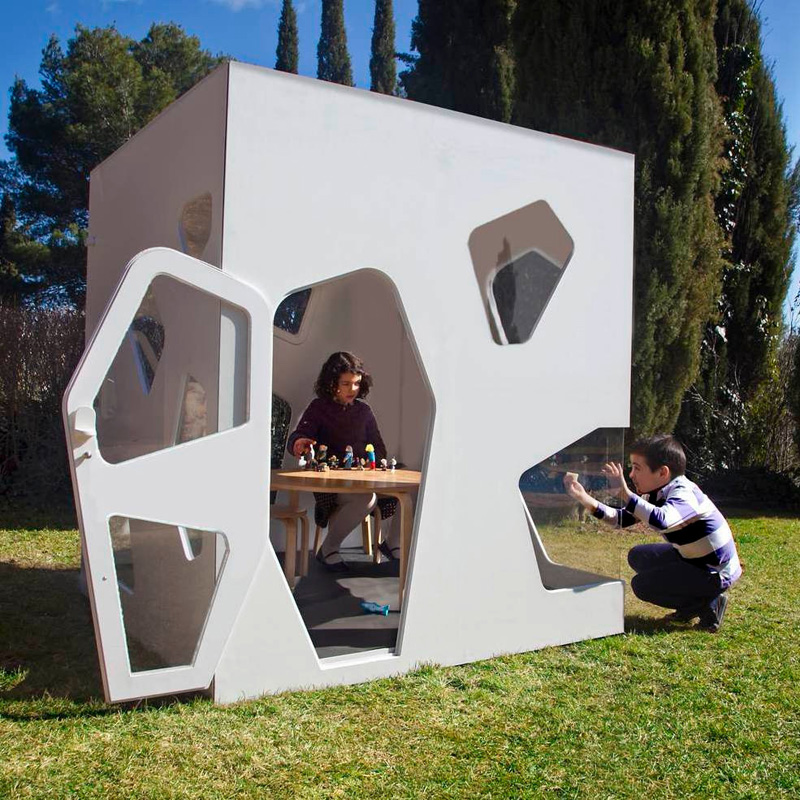 Barcelona-based designer, David Lamolla of SmartPlayhouse, has designed a collection of minimalist playhouses inspired by Japanese architecture.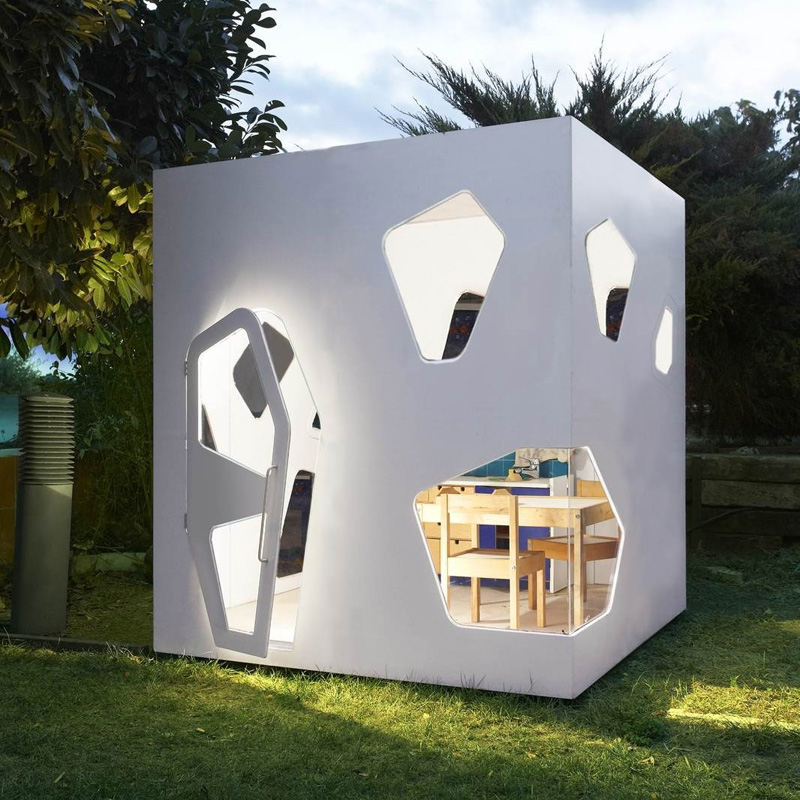 A durable exterior makes it ideal for the backyard, even when it rains.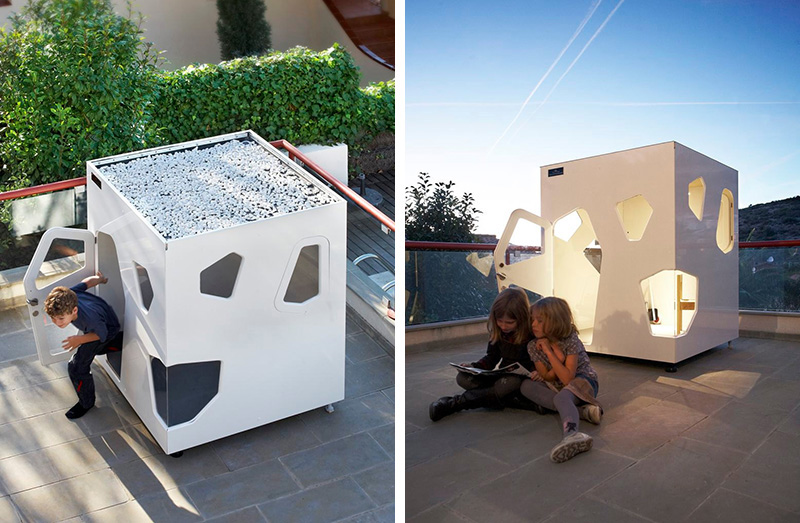 The maxi version has two floors connected by internal stairs.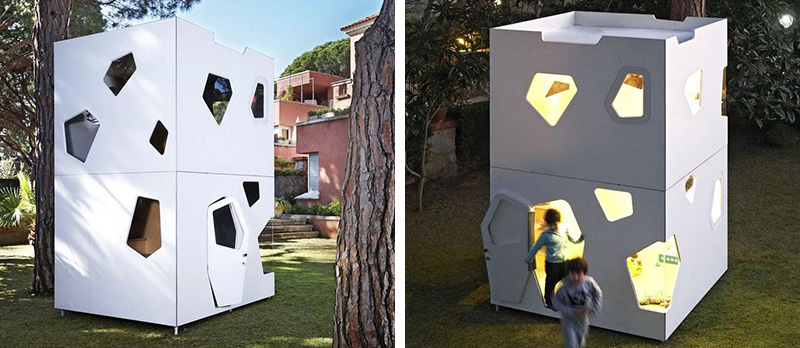 Most of the windows are stationary, however there is one that opens.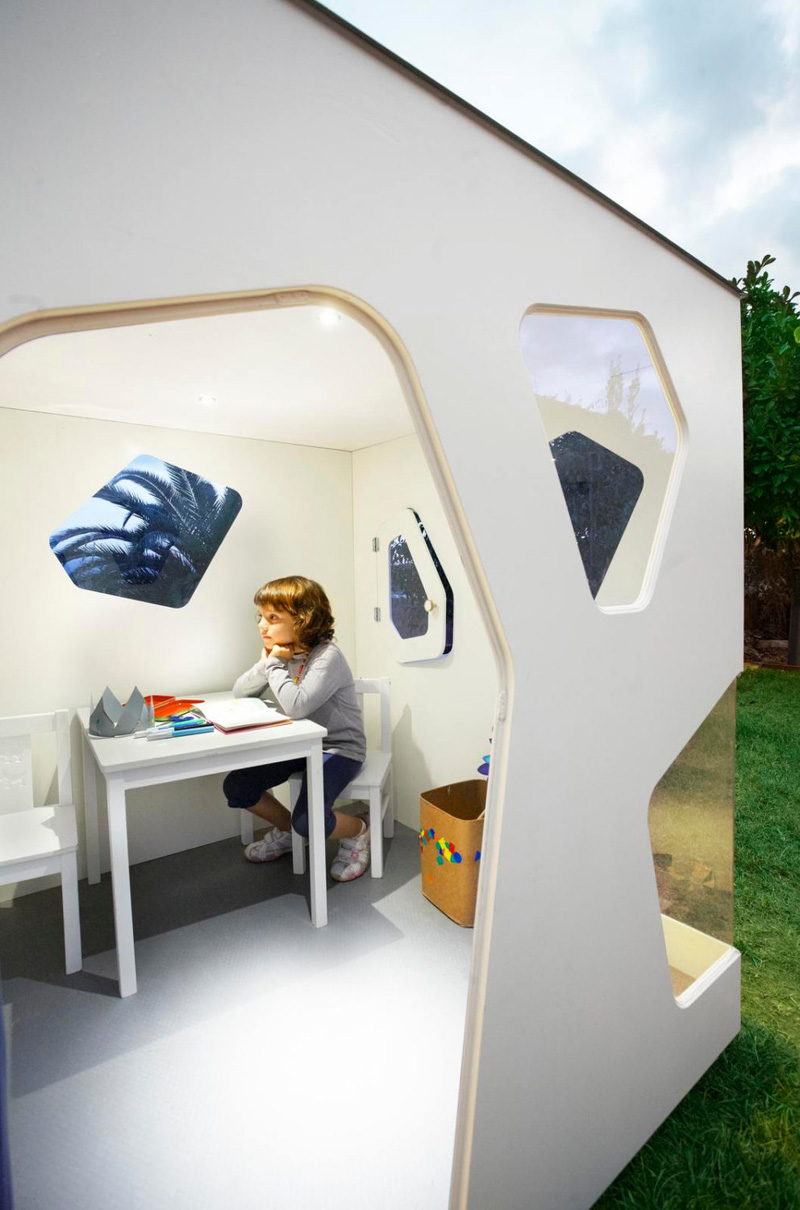 The entry door has been designed specifically with children in mind. As a security feature they open outwards and have finger protection in the hinge area.