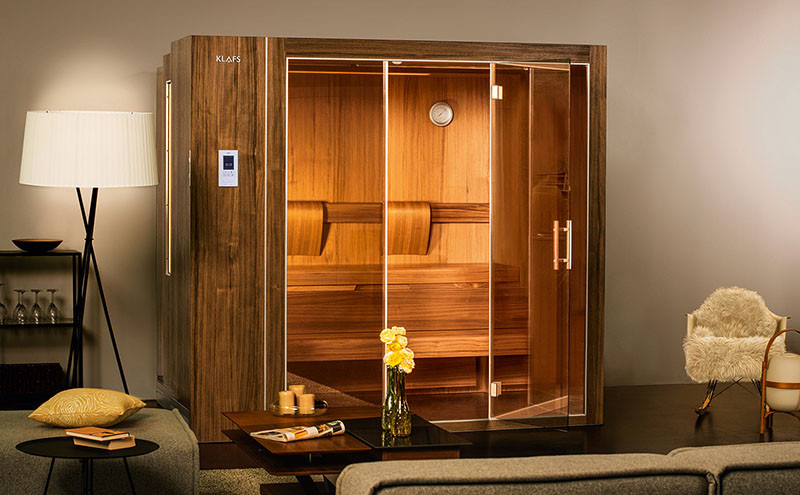 German sauna and spa company KLAFS, have designed a retractable sauna for the home.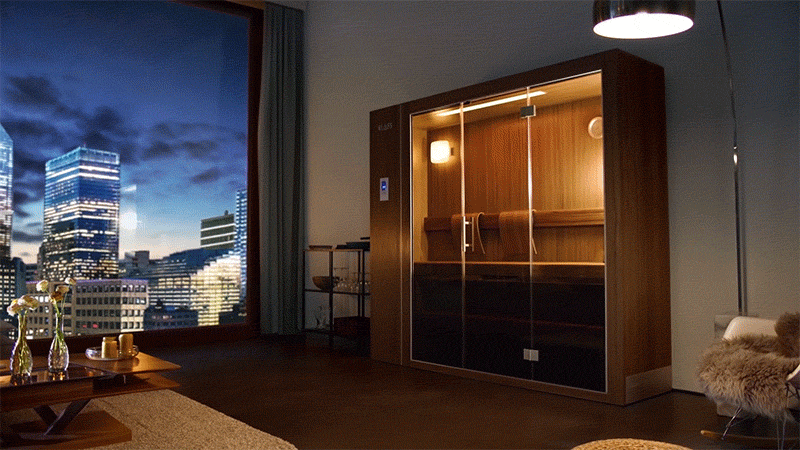 ---
The sauna takes just 21 seconds to expand from the size of a wall closet to a ready-to-go sauna.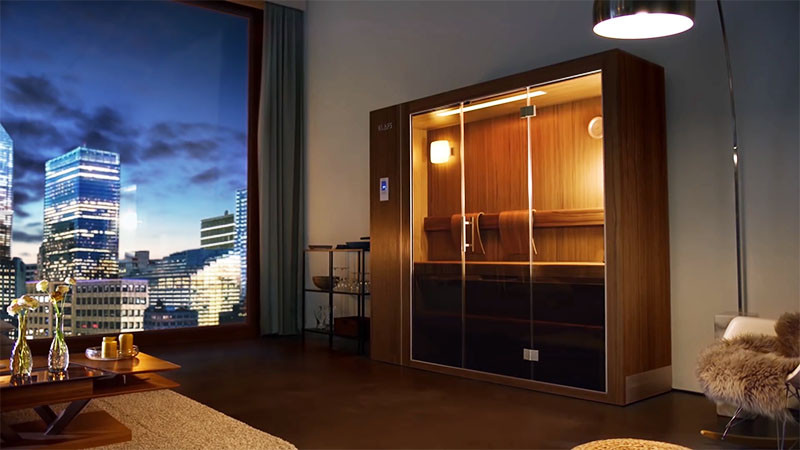 ---
And when it's expanding, if there is something in the way, it will automatic stop opening.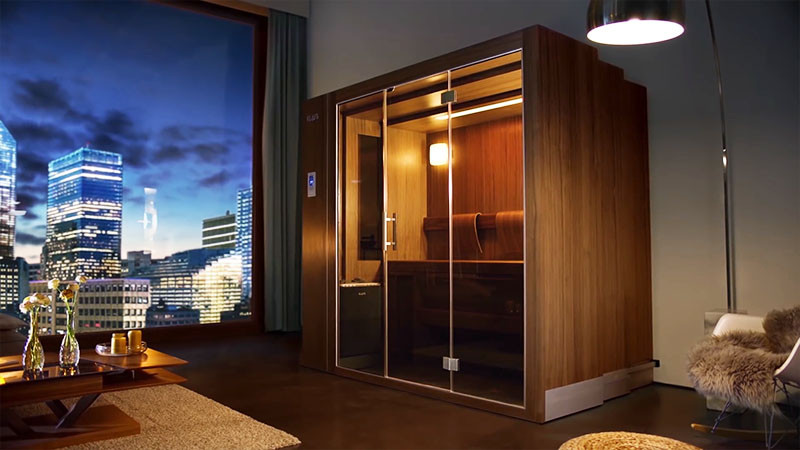 ---
There are 3 sizes and 5 exterior coatings, ranging from Oak to White Satin.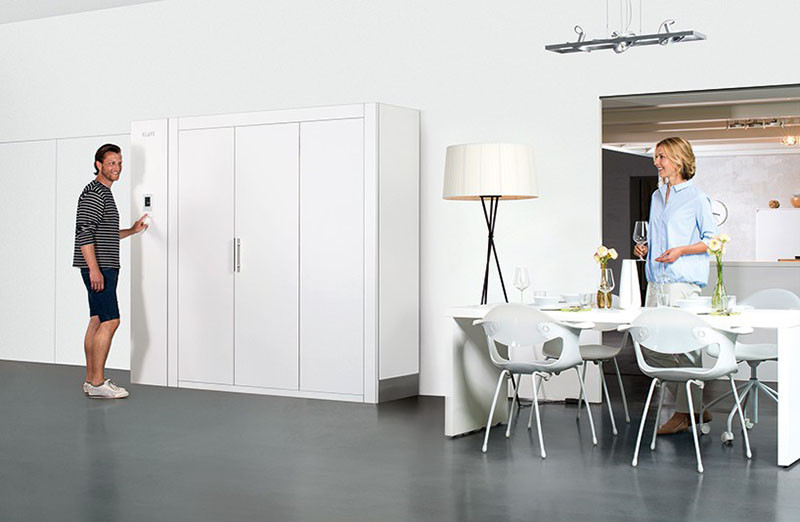 ---
Inside, there's everything you would expect to find in a sauna, including a space to sit or lie down…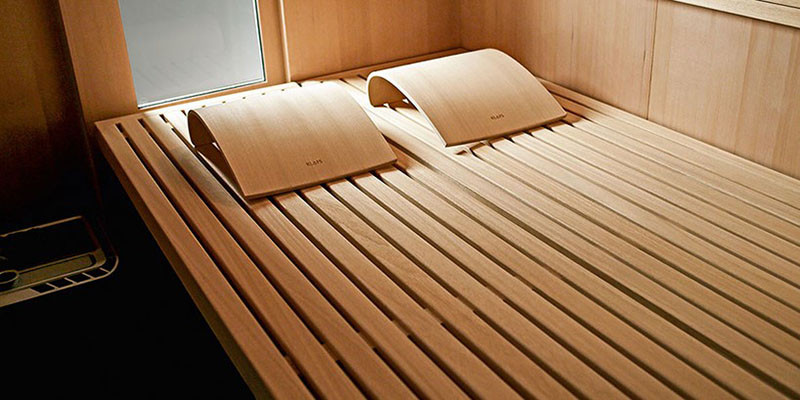 ---
And of course the sauna heater.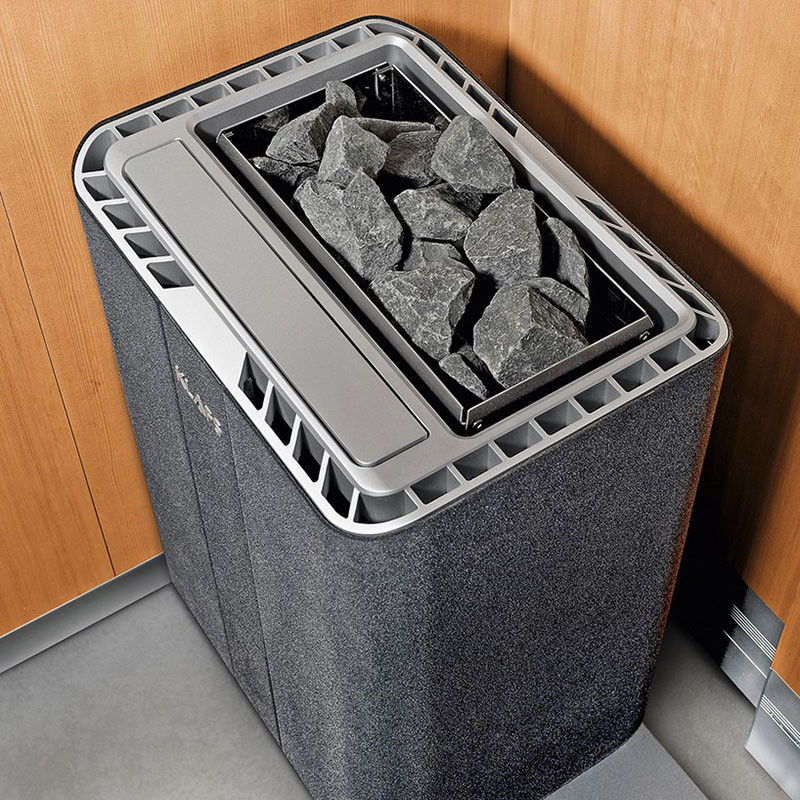 ---