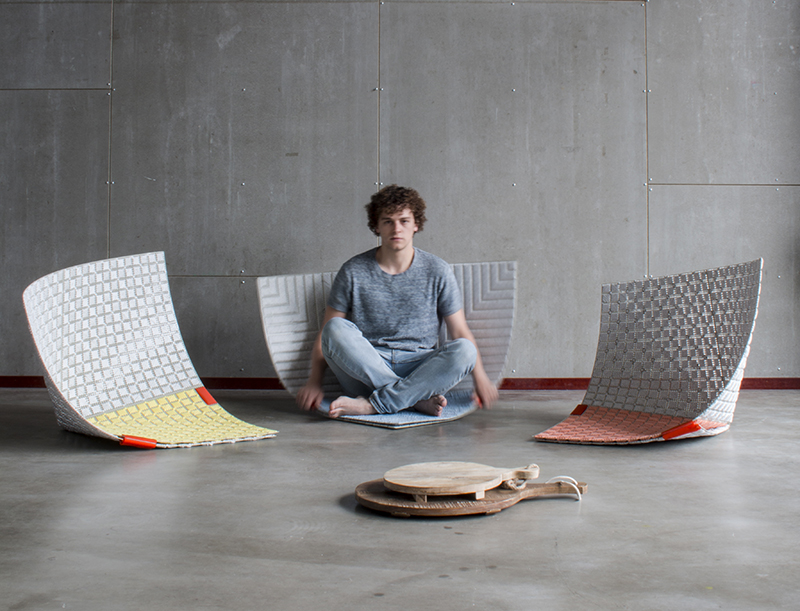 Recent design graduate Sam Linders, has created 'Wobble-up', a carpet that can be transformed into a seat.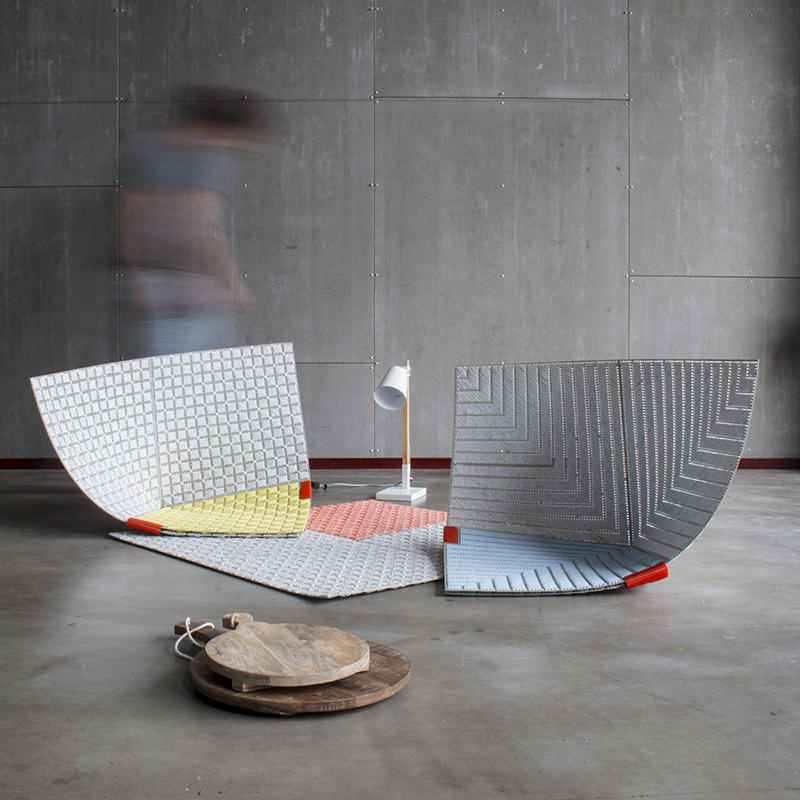 When coming up with the idea, Sam mentions, "I came up with this idea of the Wobble-up because at home I am always sitting in front of the couch on the floor instead of on the couch while i am watching tv. I really love to sit on the carpet."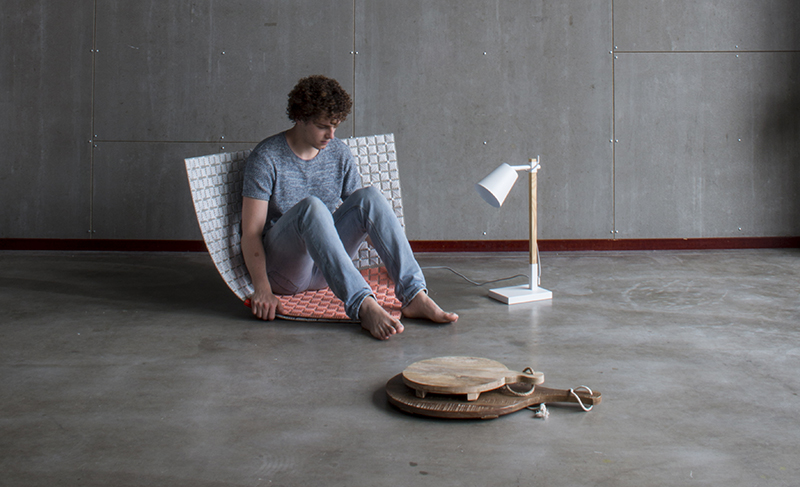 "Next to this, the living spaces in the home are becoming smaller. This is why i came up with this idea to make a multi functional furniture piece that can be flat as a carpet and folded as a chair on the floor. For example, when you have company you can fold your floor easily into wobbling seats on the floor," says Sam.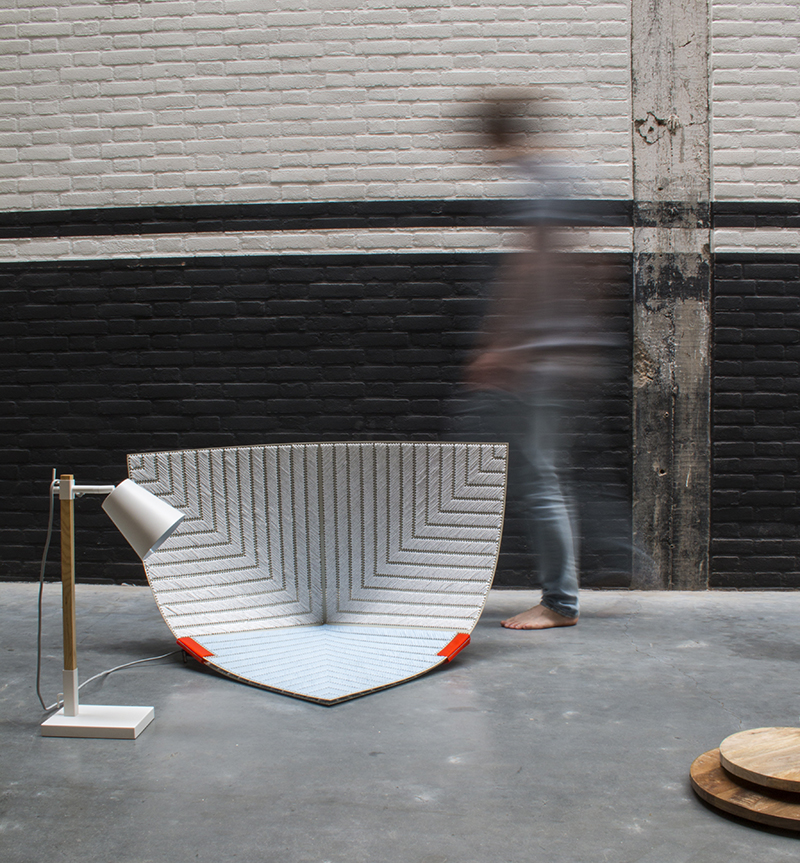 The floor tiles have been made using mechanically-punched plastic, that has then been embroidered with jersey yarn to add comfort and color.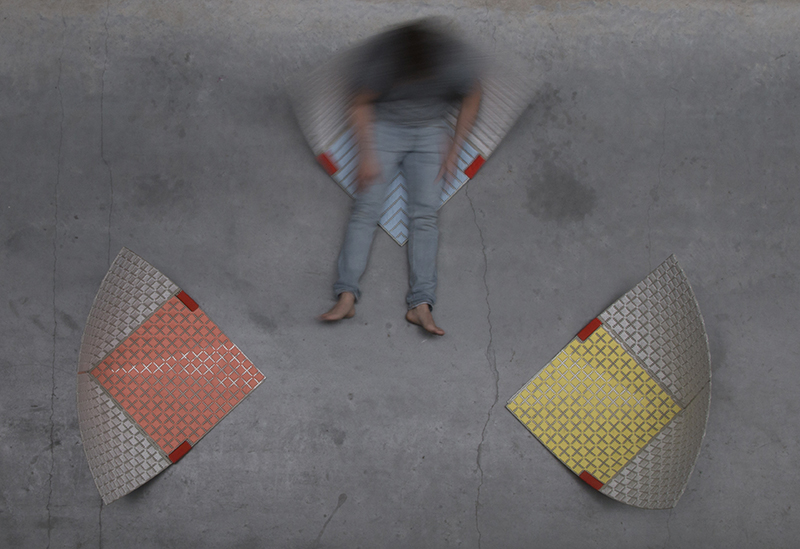 Each 3-square tile has velcro on the edge, to allow it to fold into the seat, but also connects the tiles when being used flat as a floor covering.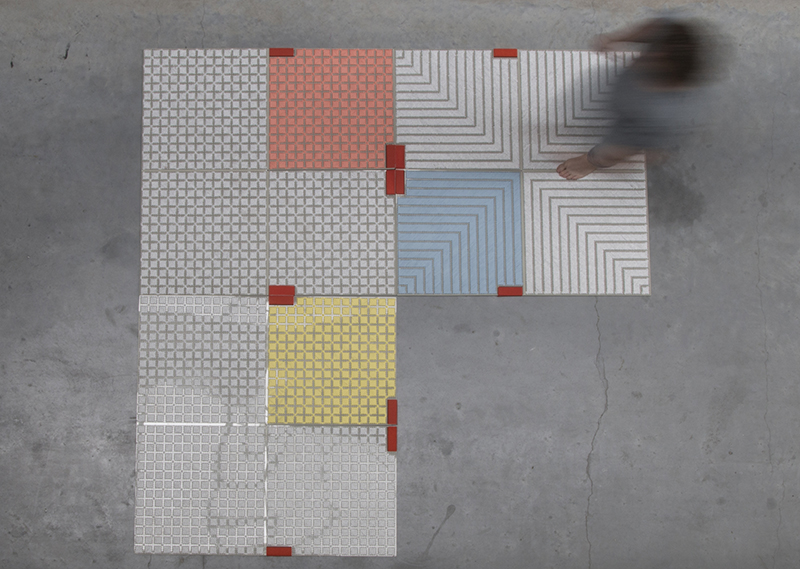 Here you can see a close-up of the jersey yarn that has been embroidered onto the punched plastic.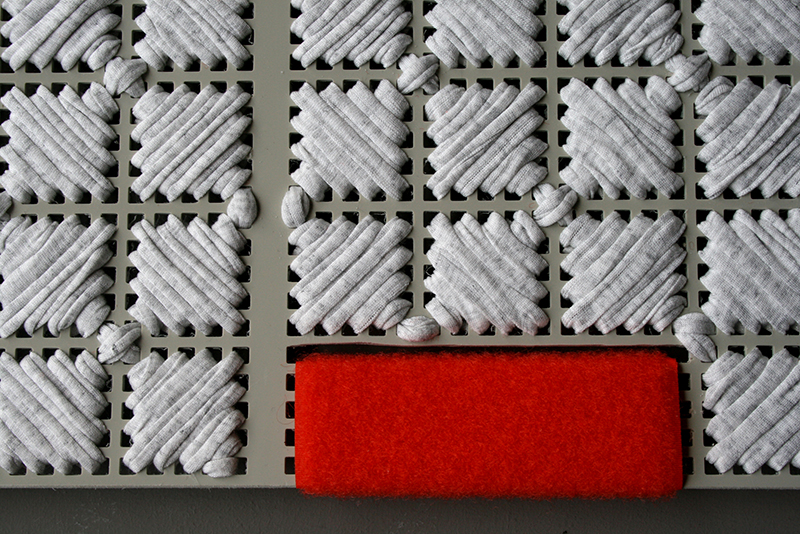 Photography by Sam Linders and Sjors Kanters