OTONO Design have created a a solid wood wall clock named Madera, that will be shown at Designers Tower in Cologne this week.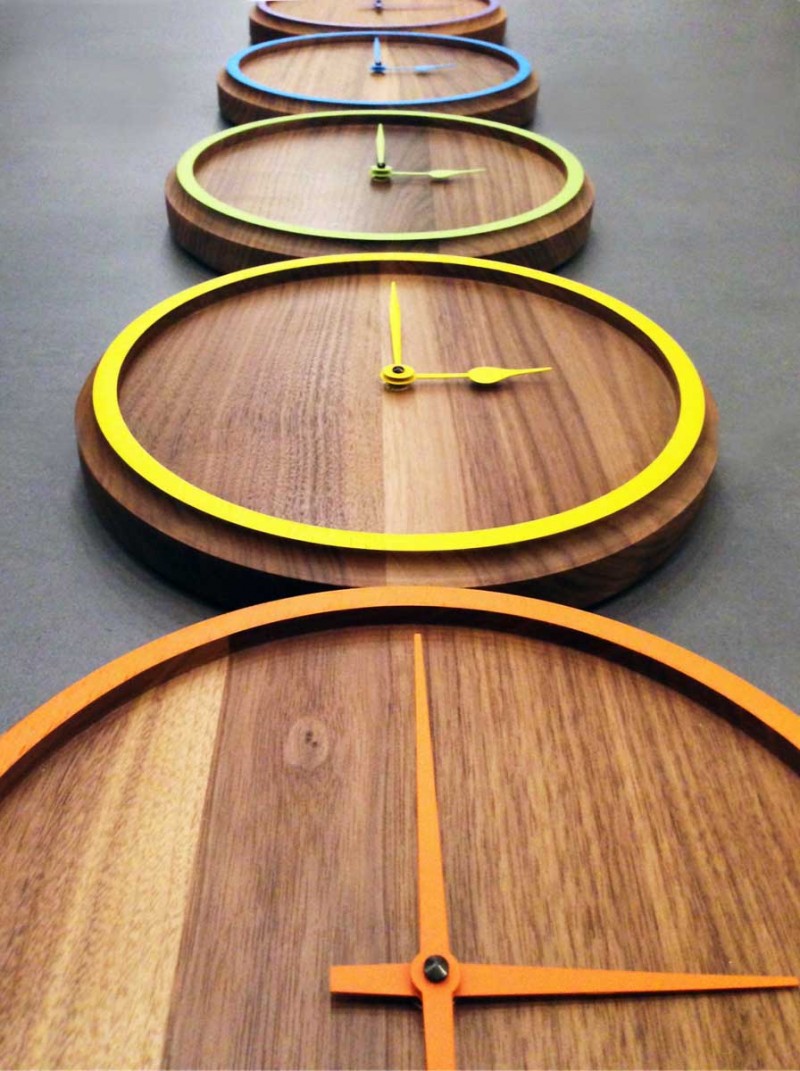 From the designer
Strict minimalism, clear geometry and fresh colours – these are the characteristics of the solid wood wall clock "Madera".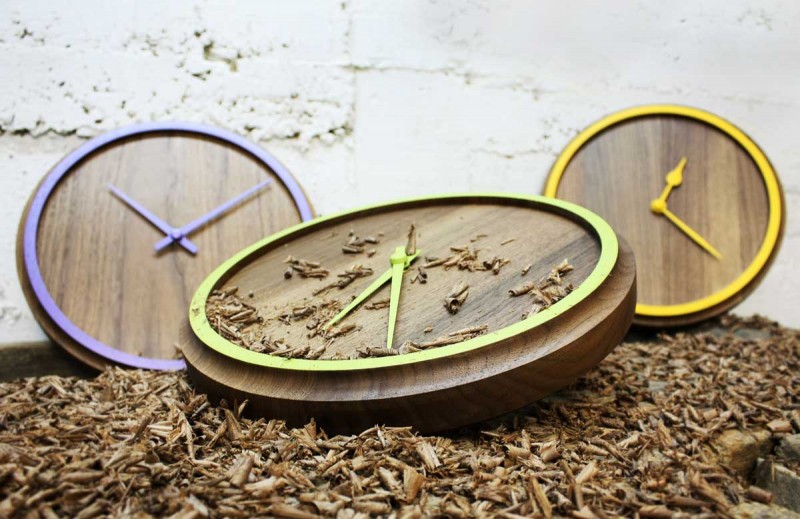 The warm and natural walnut material harmoniously fits in any room. Through the combination of clearly placed reaming with colourful accents, the wall clock radiates not only warmth and authenticity, but also has a surprisingly contemporary aesthetic.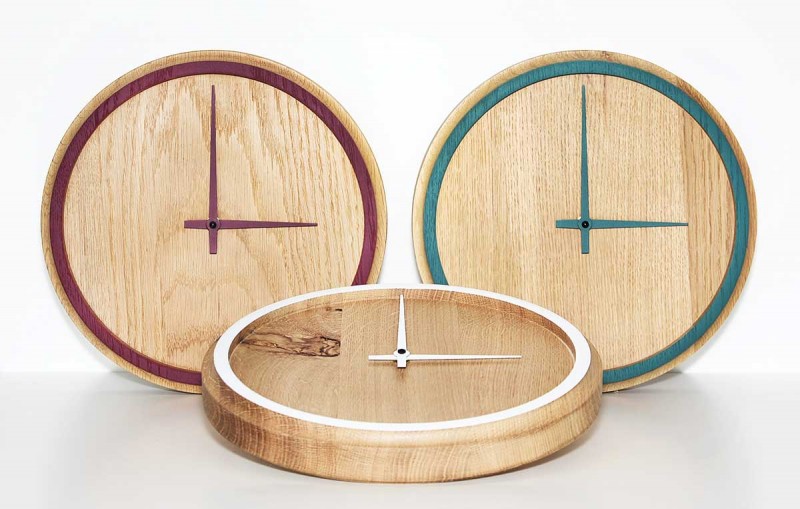 Design: OTONO Design