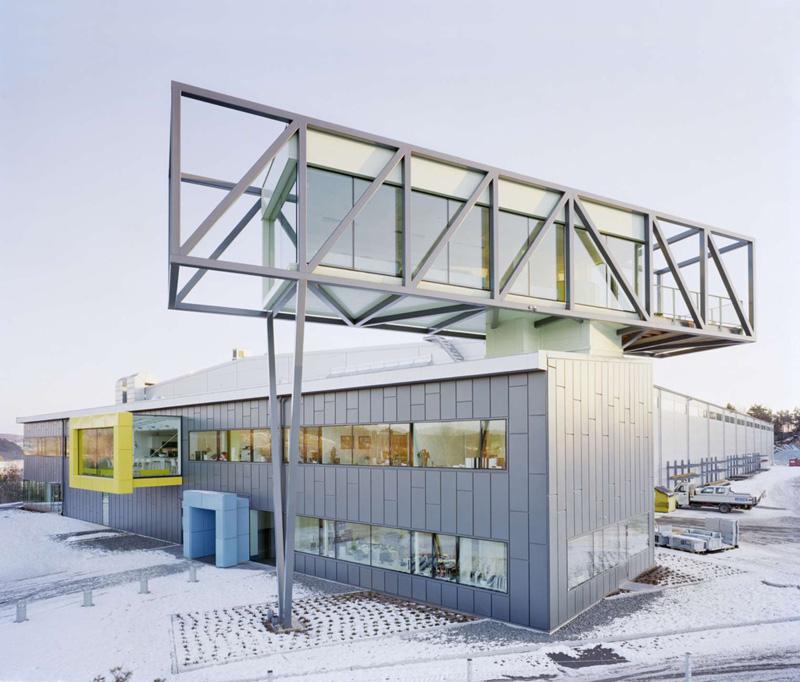 LECOR is a Swedish company that manufactures structural steelwork. A few years ago, when they were building a new office for themselves, they wanted to use it to show off their skills, so they worked with Kjellgren Kaminsky Architecture to design their new office with a unique conference room on top of the building.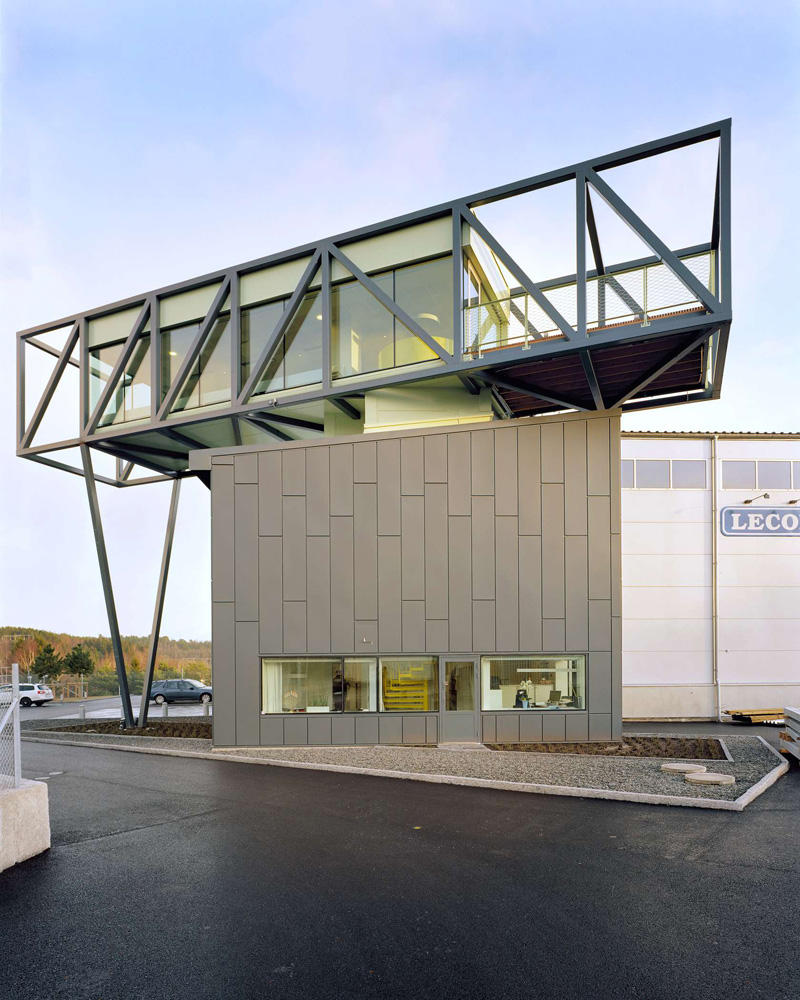 The building is now a landmark that can be seen from the nearby highway.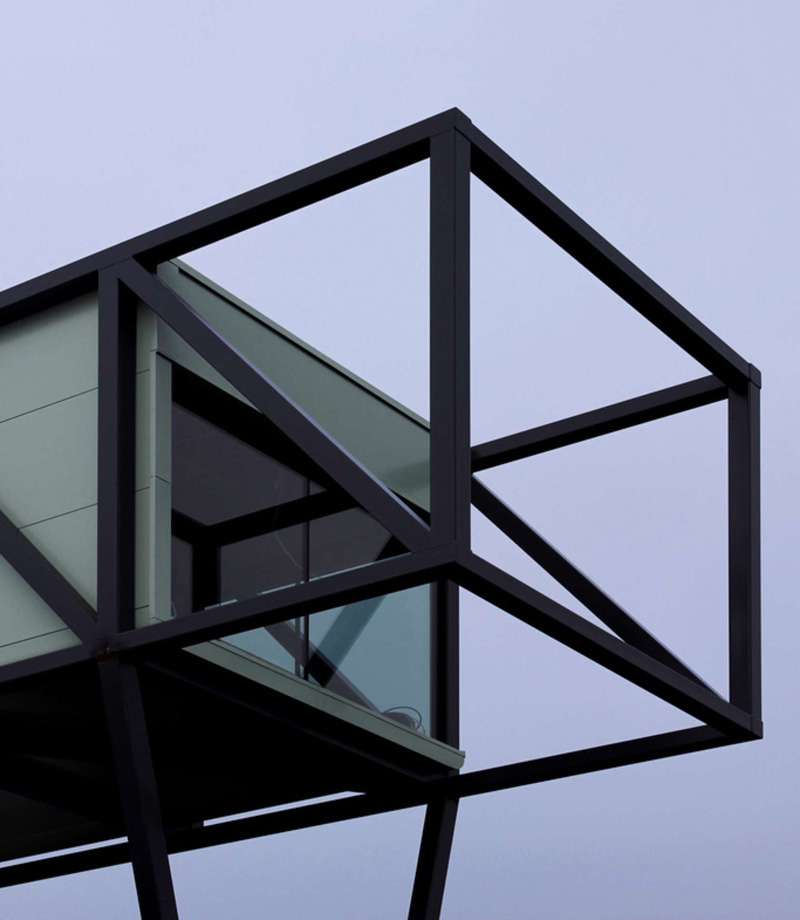 Inside the conference room, you get a 270 degree view out towards the forest.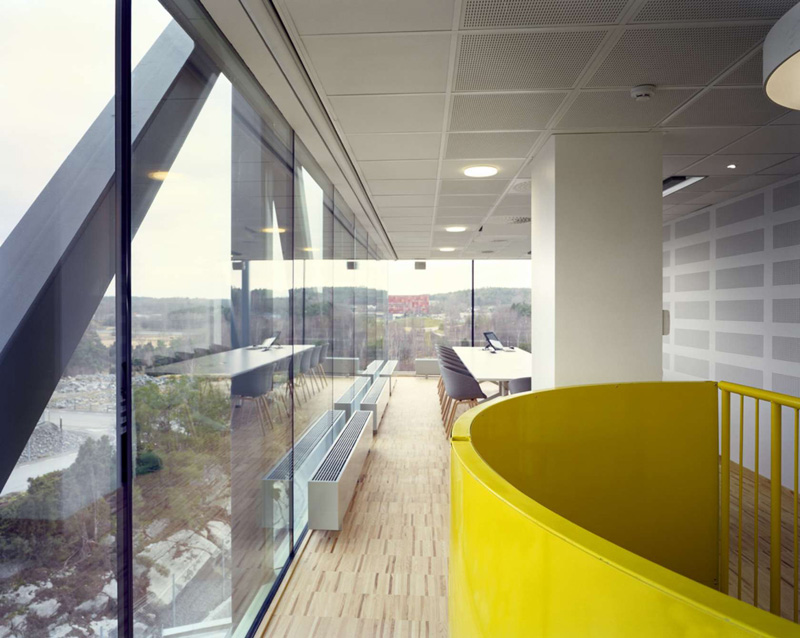 To access the room, there's a yellow spiral staircase from the floor below.