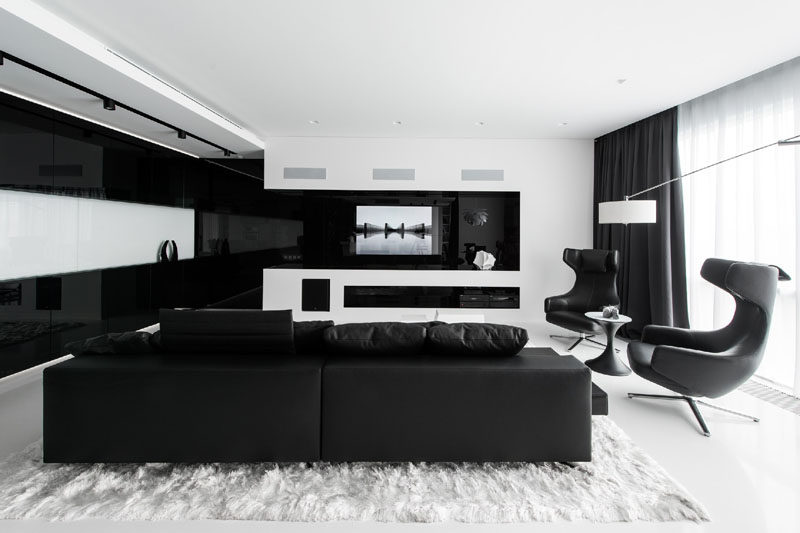 Totally black and white interiors aren't something we see too often, but this apartment in Moscow by Geometrix Design, definitely fits the requirements.
Almost everything in this apartment is black and white, so let's have a look around.
In the living room, the television is built-in behind black glass, and when the TV is off, the whole wall looks black and white.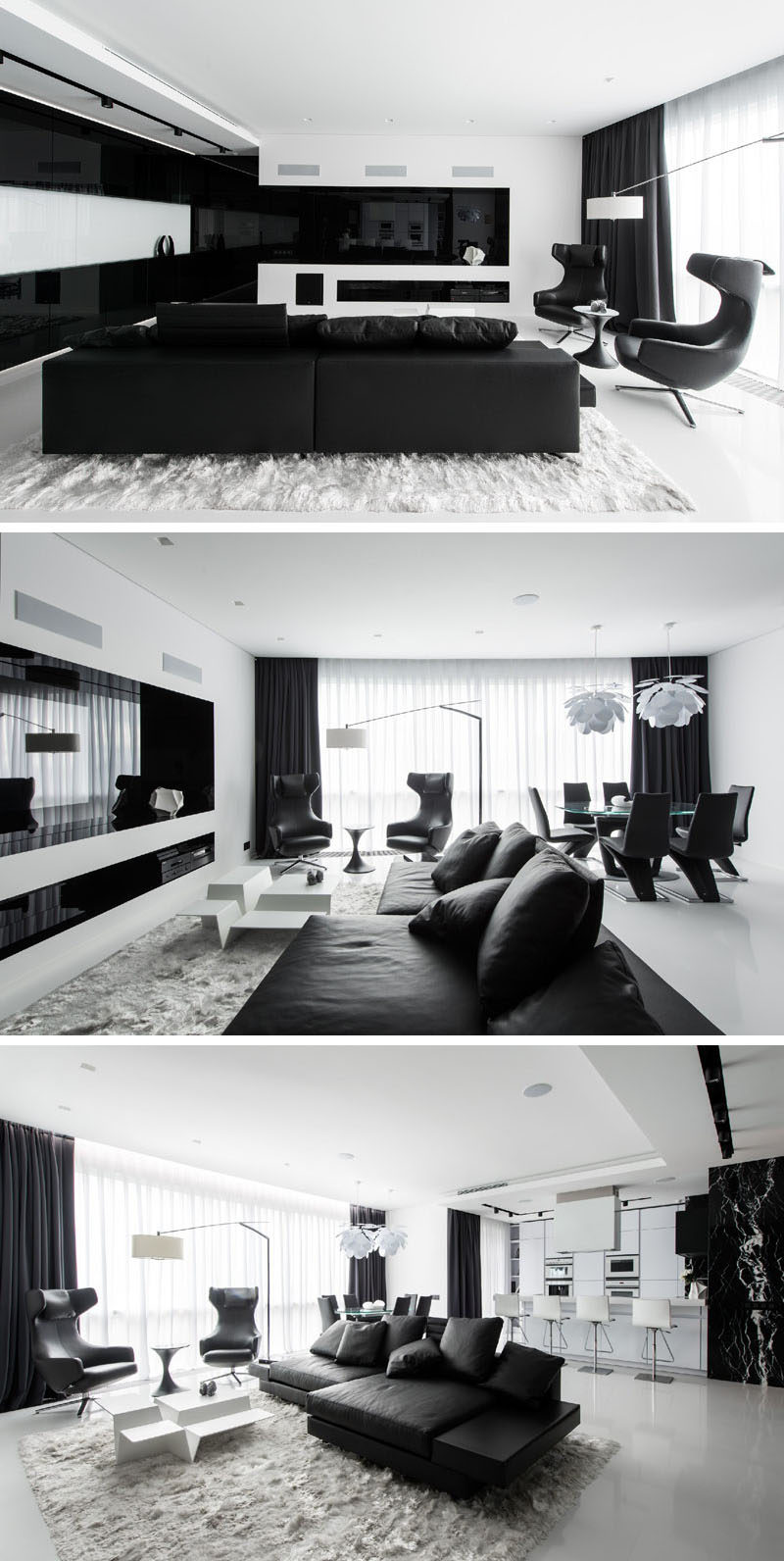 ---
Along the wall are black glass shelving units, with the white part serving as a decorative background.
---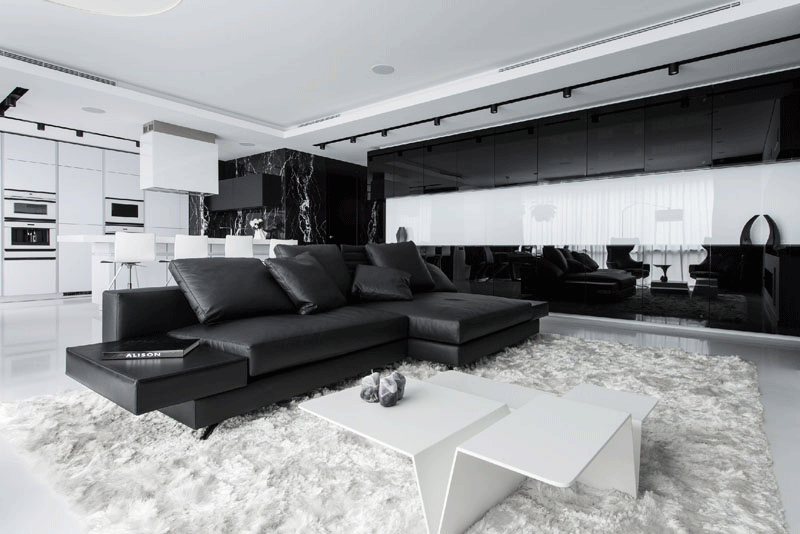 ---
The living room also shares the space with the dining room and kitchen.
---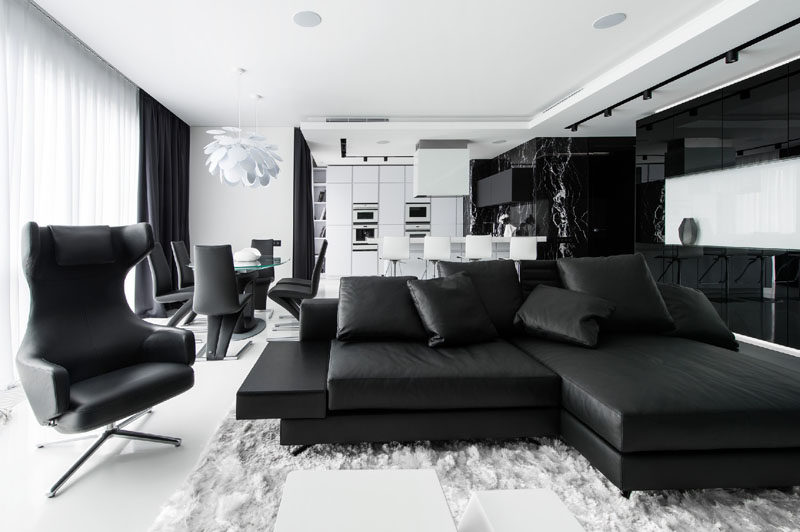 ---
Behind the living room is the kitchen. Contrasting the black used throughout the living room, the kitchen is mostly white, with black marble and black curtain used to continue the black and white theme.
---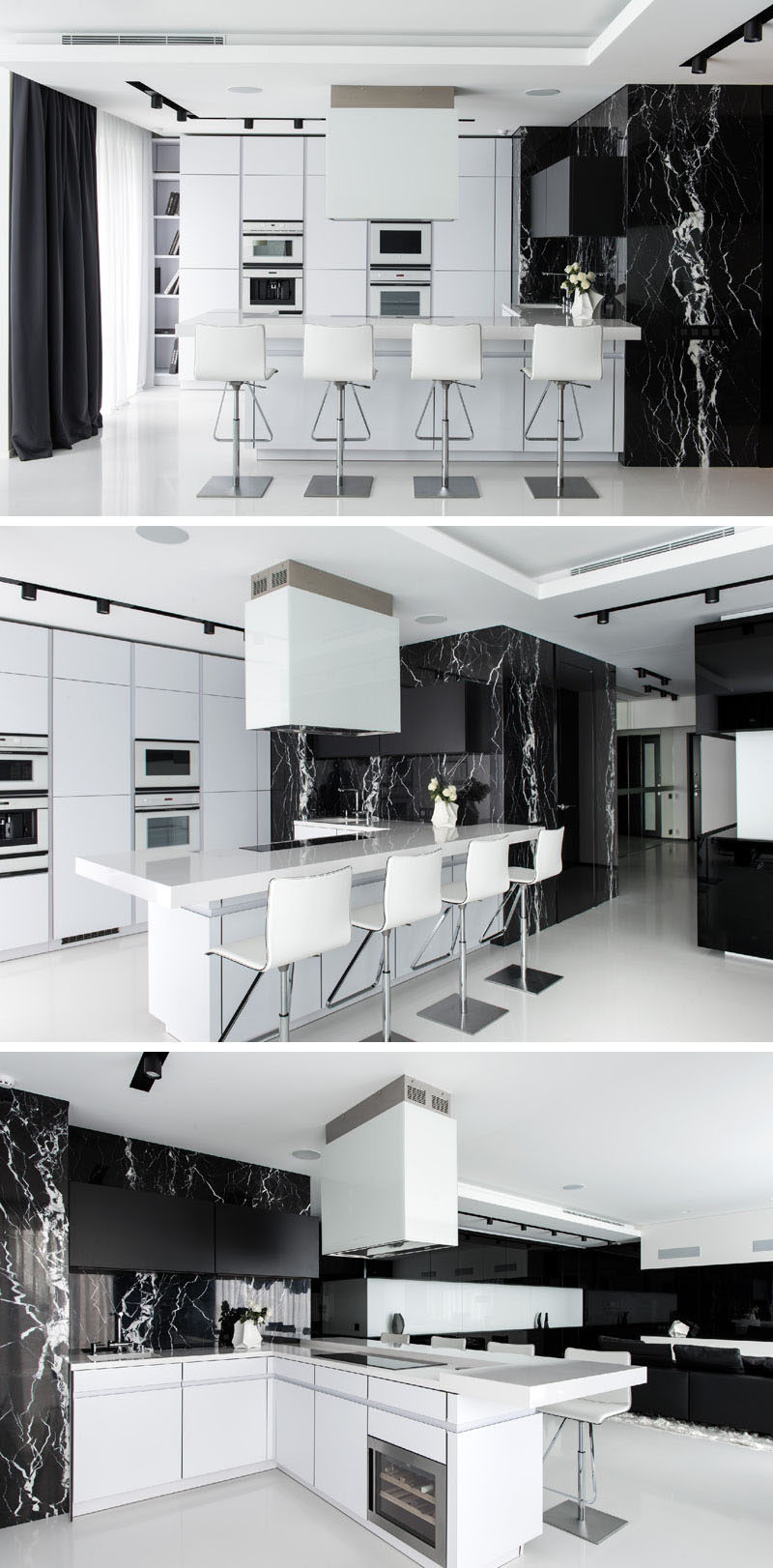 ---
To the side of the kitchen is the dining area that has sculptural white pendant lights hanging above a glass topped dining table and elegant black chairs.
---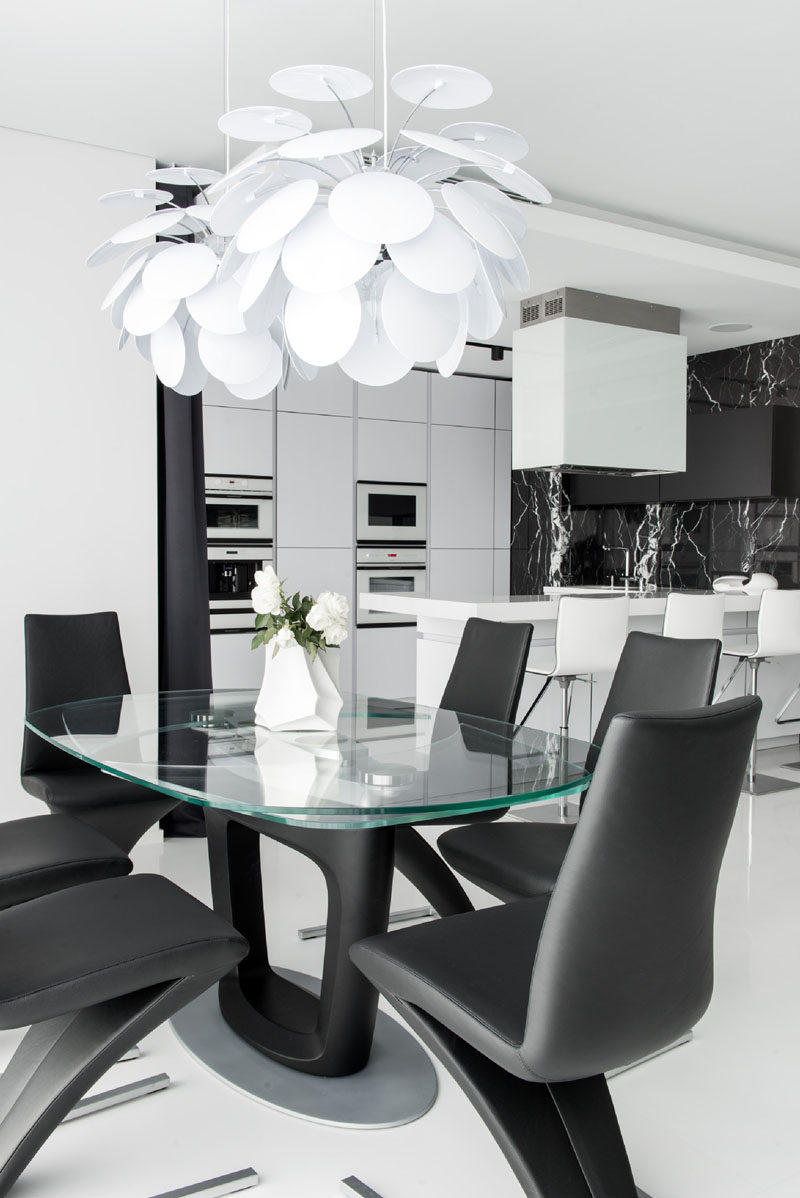 ---
Down the hallway, a wall of mirrored glass reflects light, makes the space appear larger, and hides additional storage.
---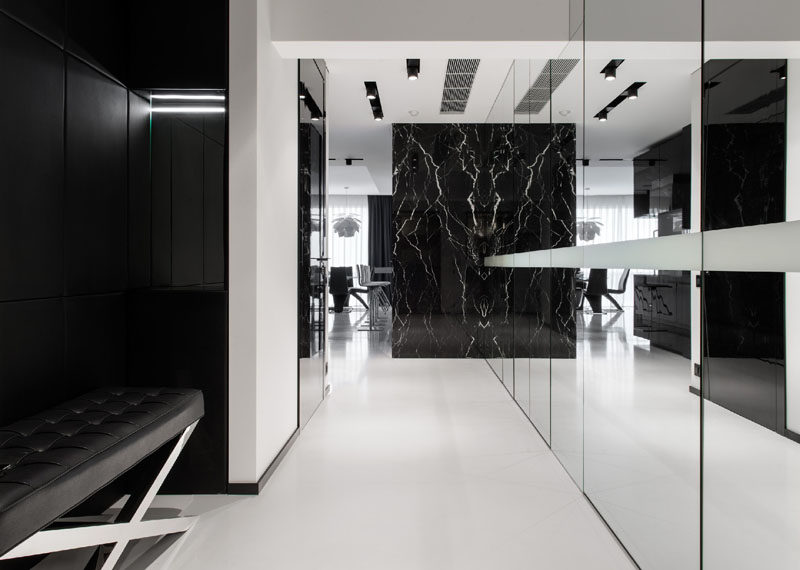 ---
In the home office, dark flooring and furniture contrasts the white walls and ceiling. The natural black marble is separated by blue lighting that adds just a small pop of color to the room.
---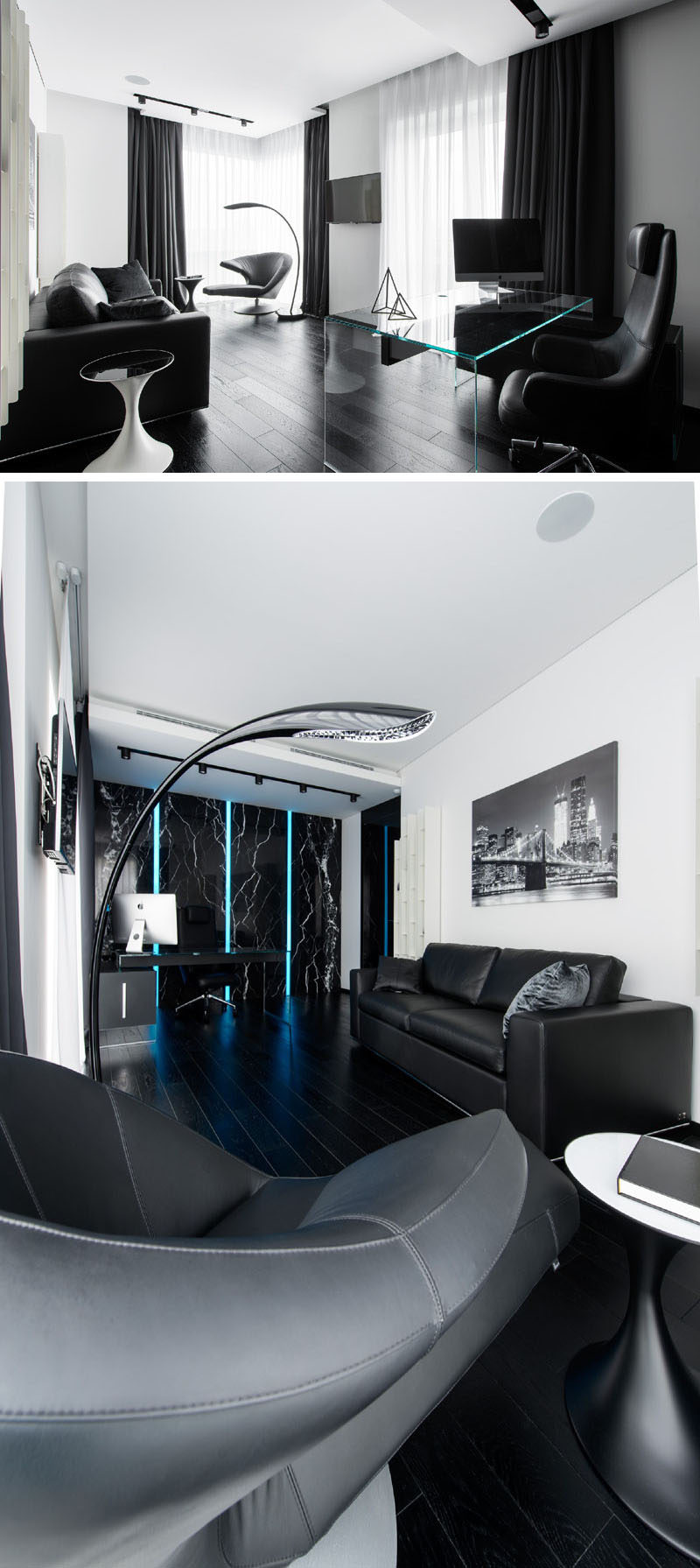 ---
In the bedroom, one wall is entirely covered in custom-designed leather panels that act as a headboard as well as a decorative feature for the room. Bright yellow chairs have been used draw your eye to the window.
---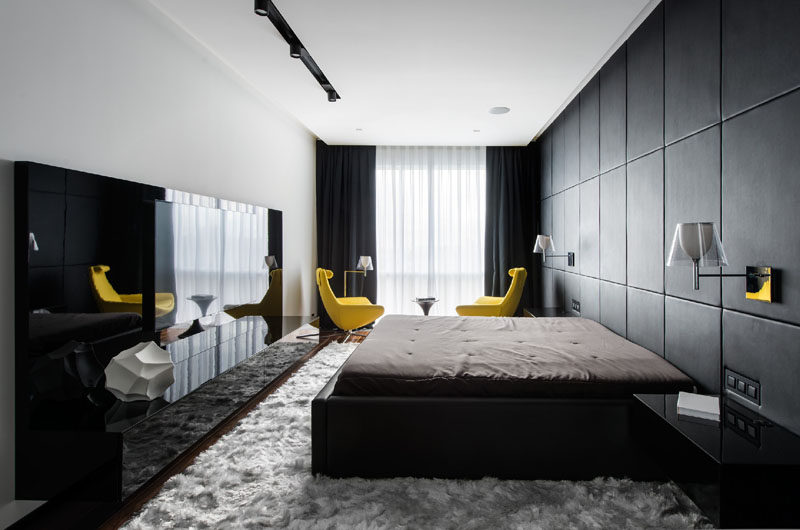 ---
In the bathroom, a lighter stone tile has been used around the bath, and a frosted glass door separates the toilet from the main bathroom. Opposite the bath and toilet is the shower, which uses the darker marble as a shower surround.
---

---