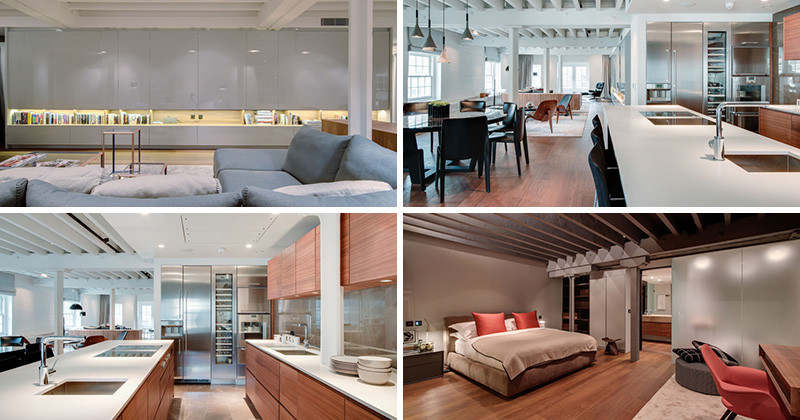 LUV Architecture have designed the interior of an apartment inside a building that was originally built between 1771 and 1778 by the East India Company as a warehouse to store goods imported from Asia.
Recently, a jeweller commissioned LUV Architecture & Design, to create a space that would be his apartment and showroom.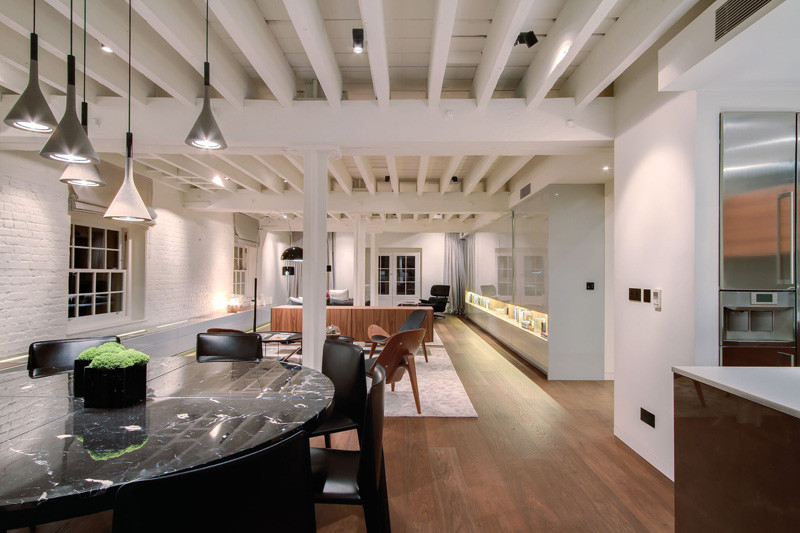 The apartment has been designed to have an open-floor plan, with the living area, showroom, dining and kitchen all visible to each other.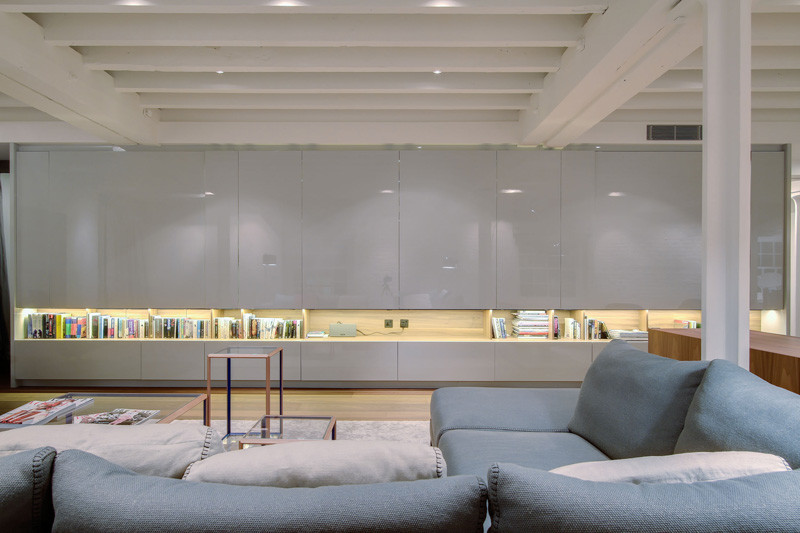 Behind the sofa, there is a long cabinet with a glass top that displays the jewellery items.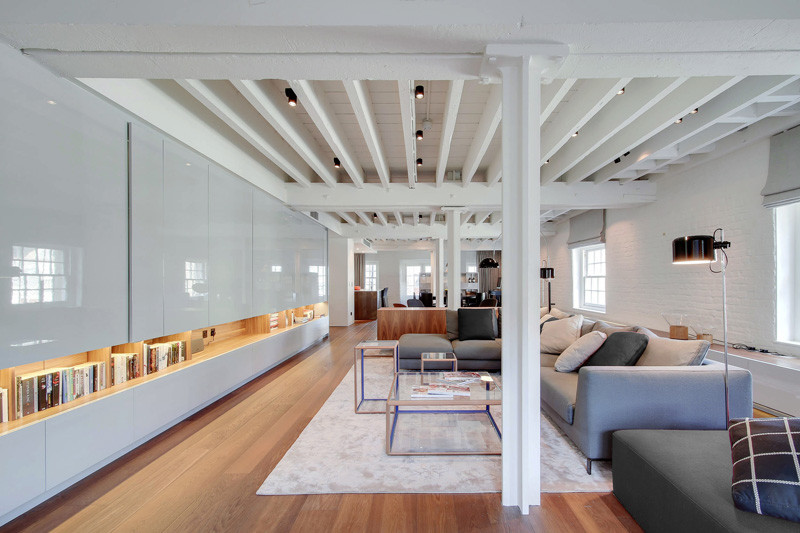 A close-up look at the glass-topped display case.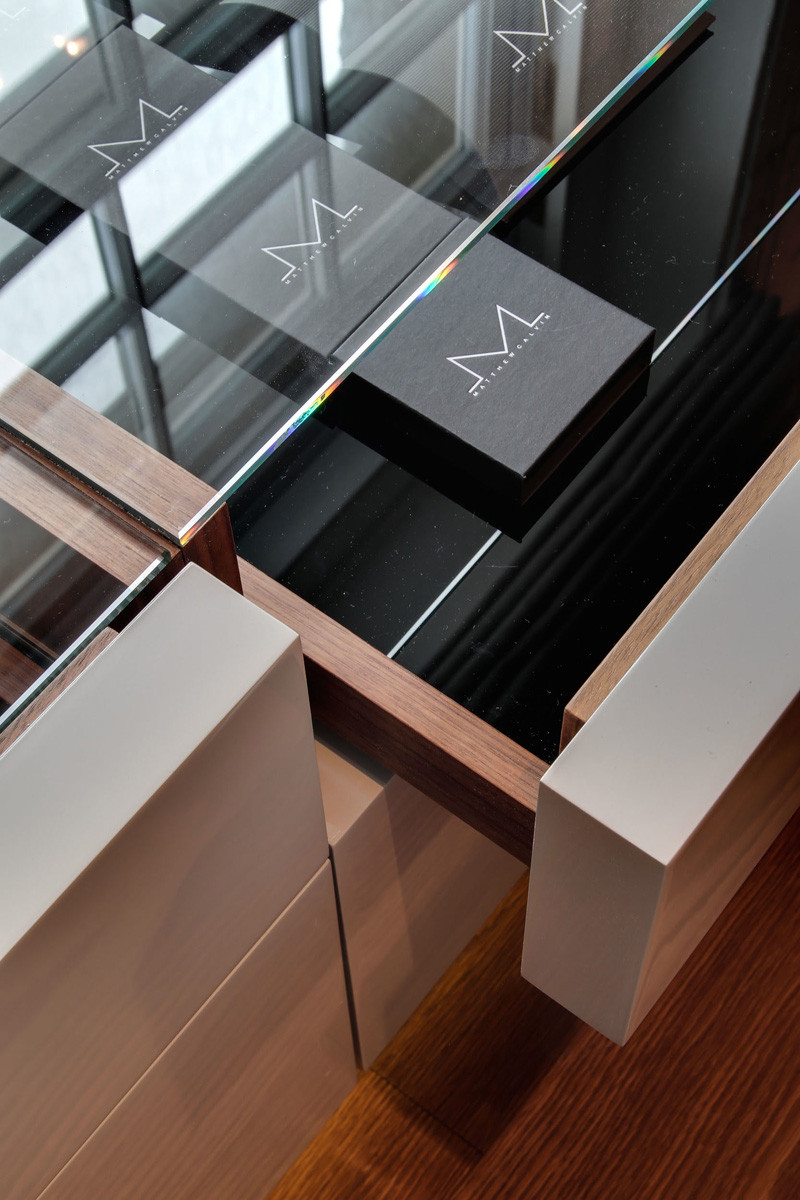 The wooden ceilings and metal columns have been kept to respect the original industrial past of this 200 year old building.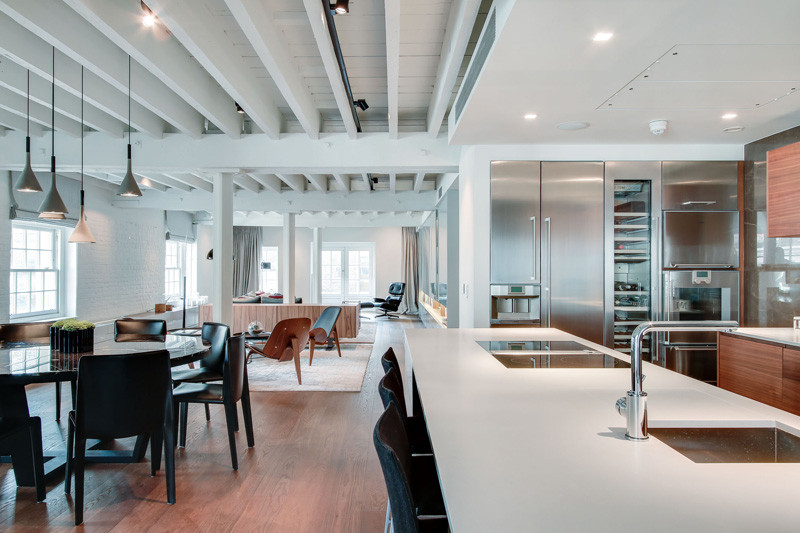 The kitchen is home to a large island, with bar seating, a small sink, and cooktop.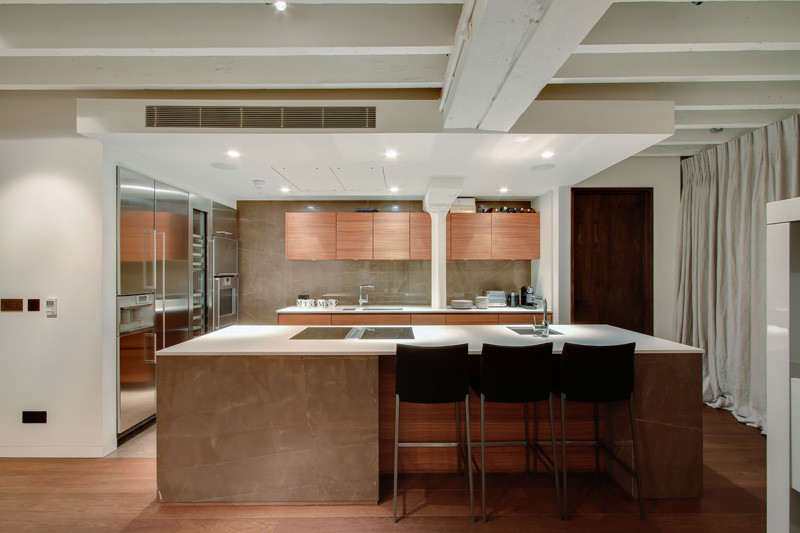 The appliances have been kept together to create a wall of stainless steel.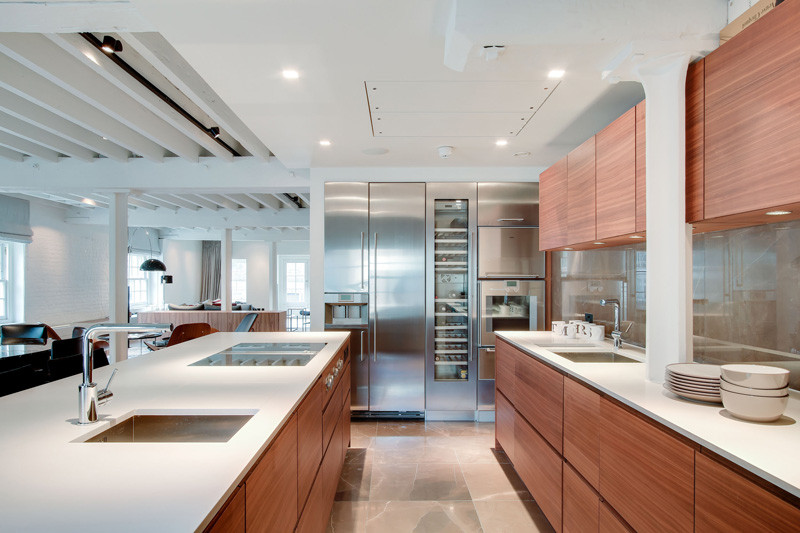 The apartment also has 2 bedrooms. This is the first bedroom with an en-suite bathroom.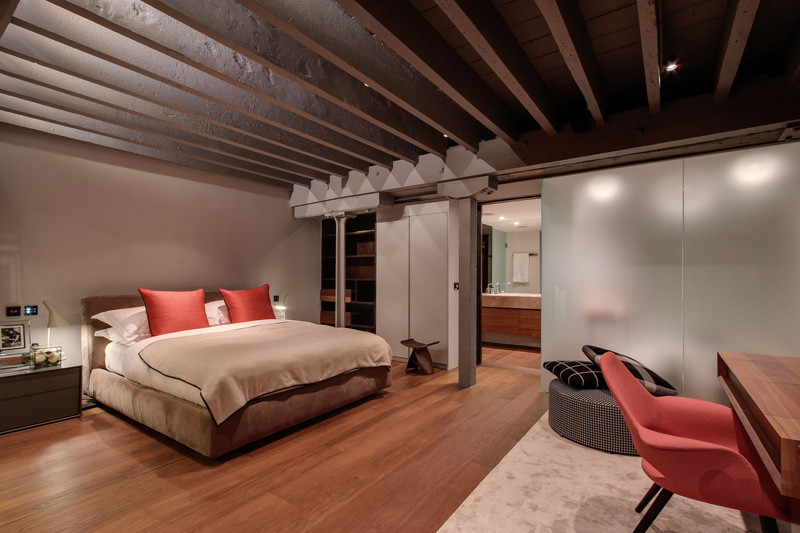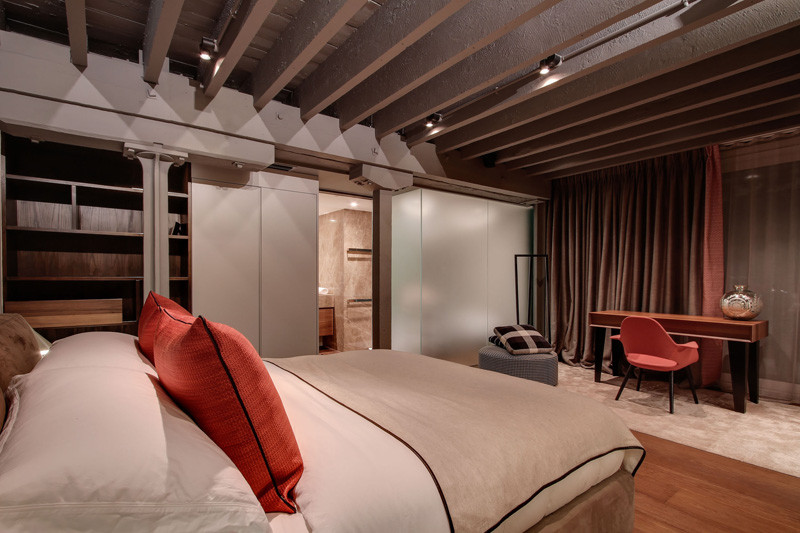 The second bedroom has a neutral palette, with your eye drawn to the graphic rug.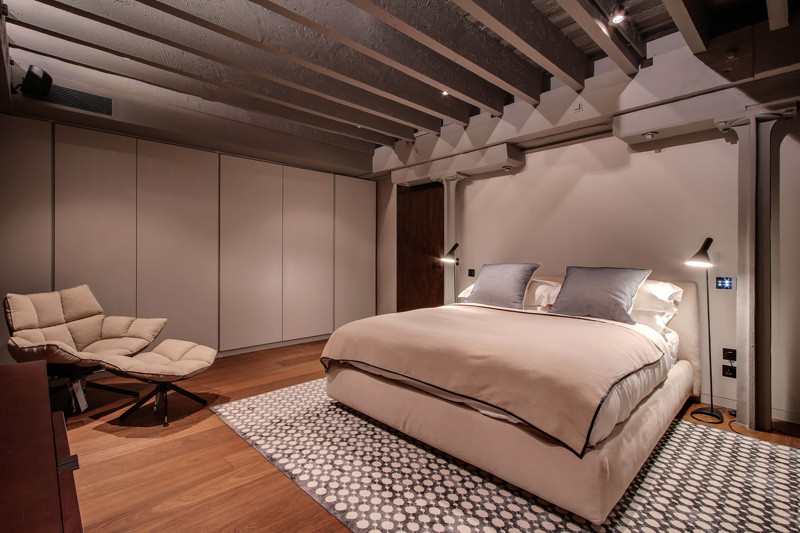 The apartment also has a walk-in wardrobe, with each shelf lit up to nicely display the apparel within.