This apartment in Singapore is full of bold blue and black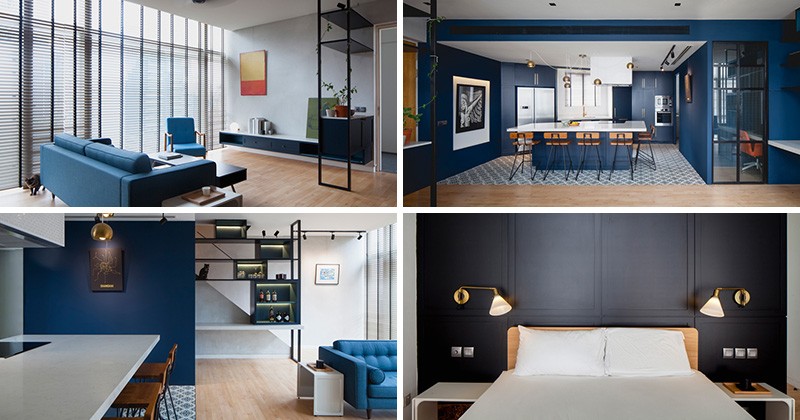 Studio Wills + Architects have completed the renovation of a 2-floor apartment in Singapore.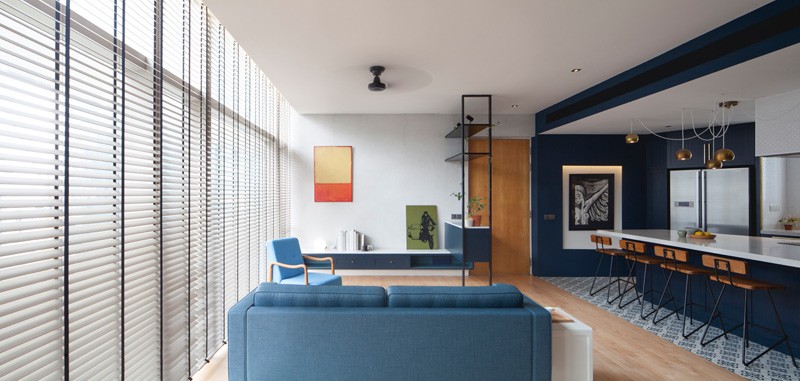 The apartment has been transformed with a new bold color palette of blues and blacks.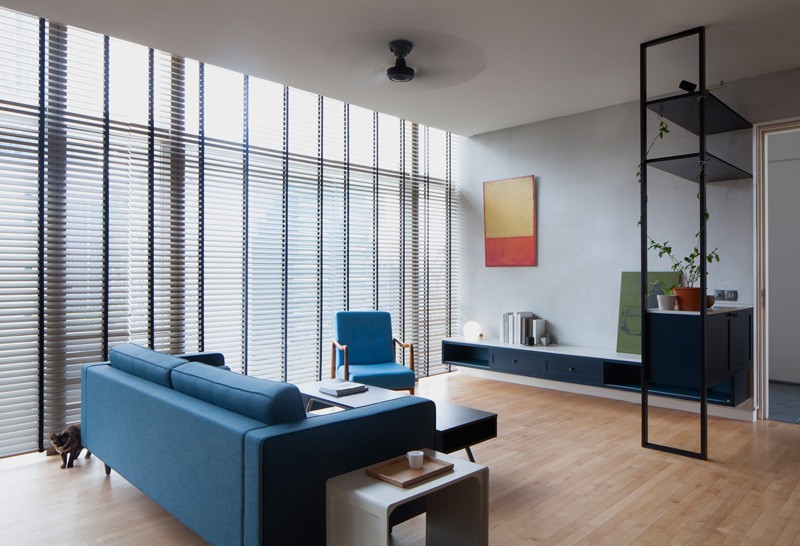 The apartment has a living area on the main floor, with the bedroom located upstairs.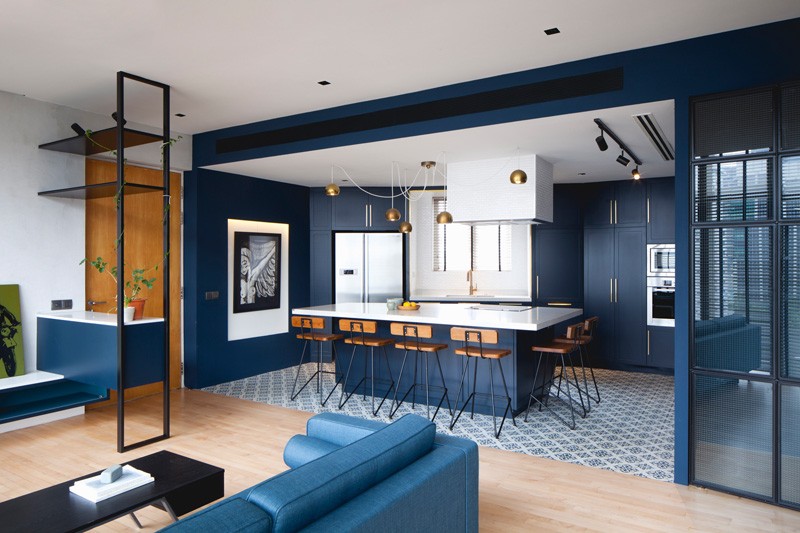 The kitchen has a palette of saturated blue cabinets, with white countertops.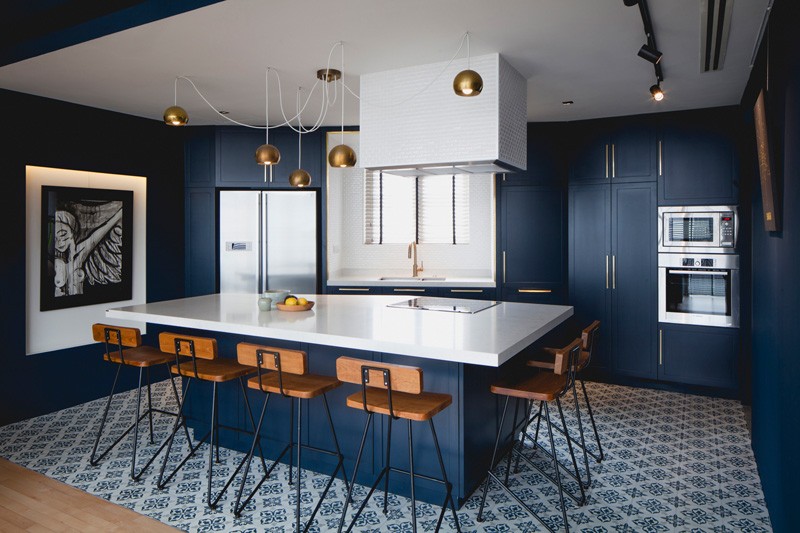 The kitchen cabinets have been painted the same color as the walls, allowing them to seamlessly blend in.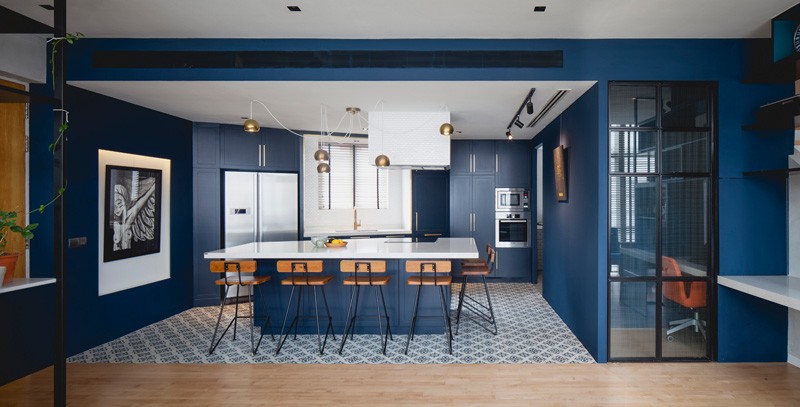 The apartment has two 'boxes' in the space, the first is the 'blue box', seen in the photo below, that hides a study area and powder room.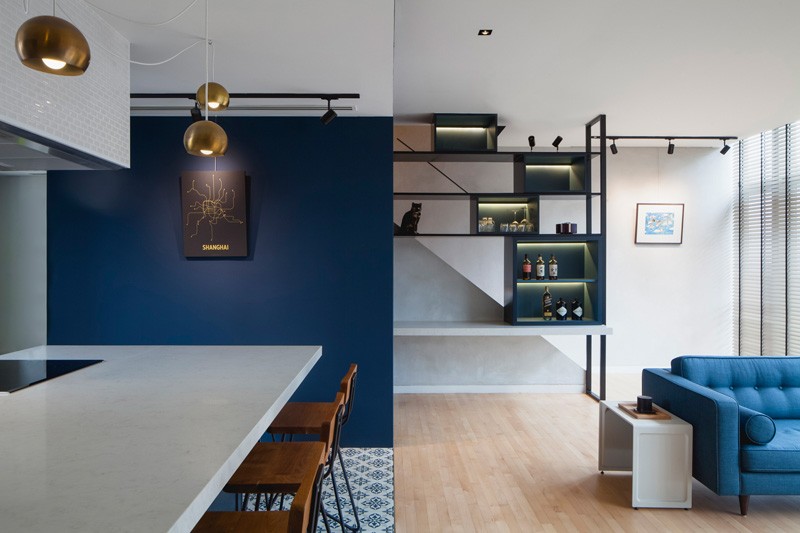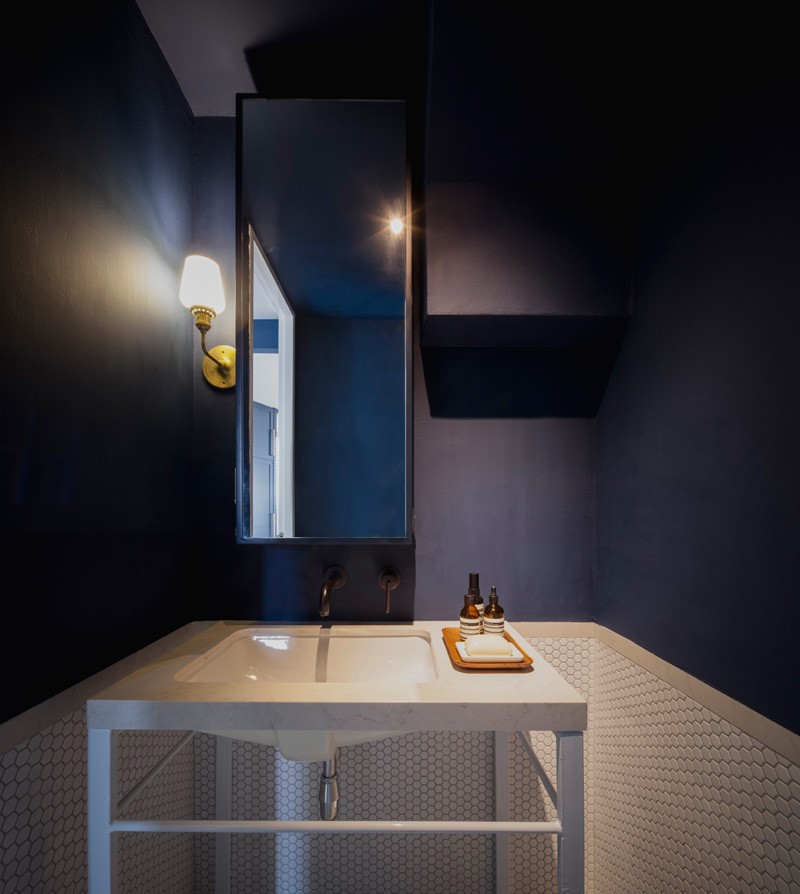 The staircase in the apartment has been left untouched during the renovation.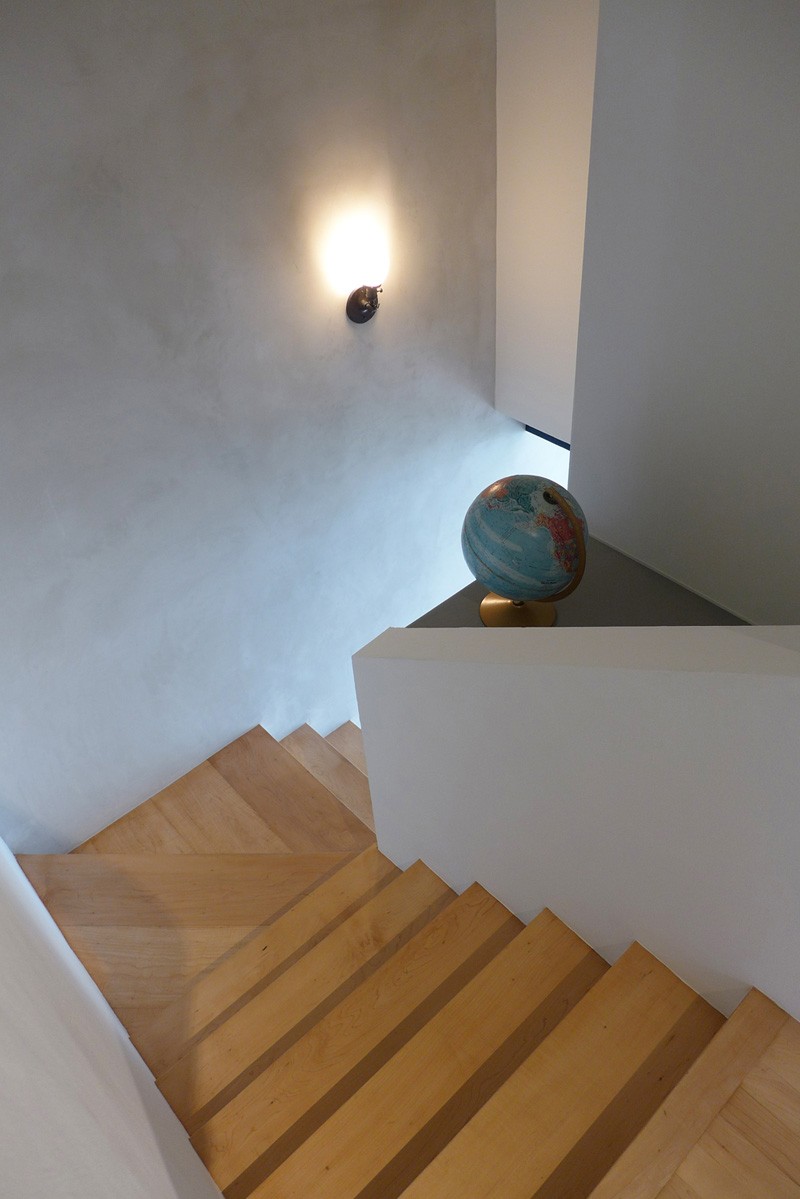 Photography by Studio Wills + Architects
Upstairs, the bedroom has a large headboard, described as the 'black box'.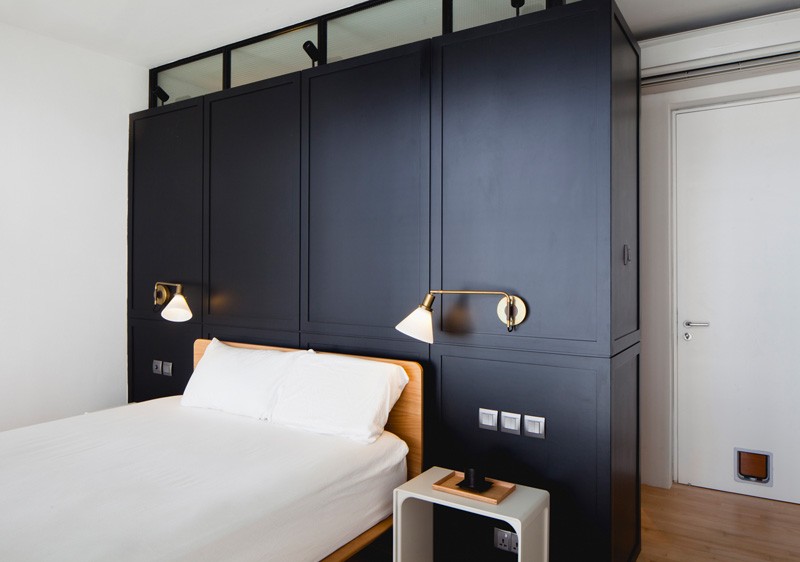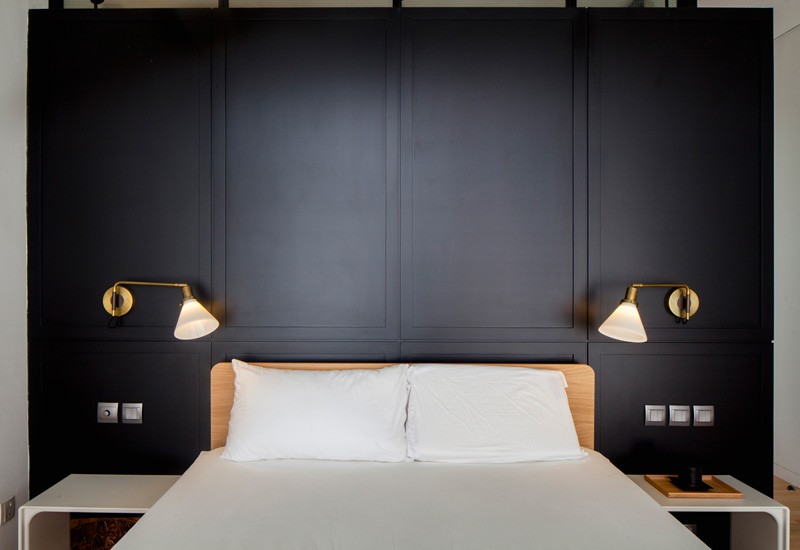 Hidden within the 'black box', is a walk-in wardrobe and bathroom.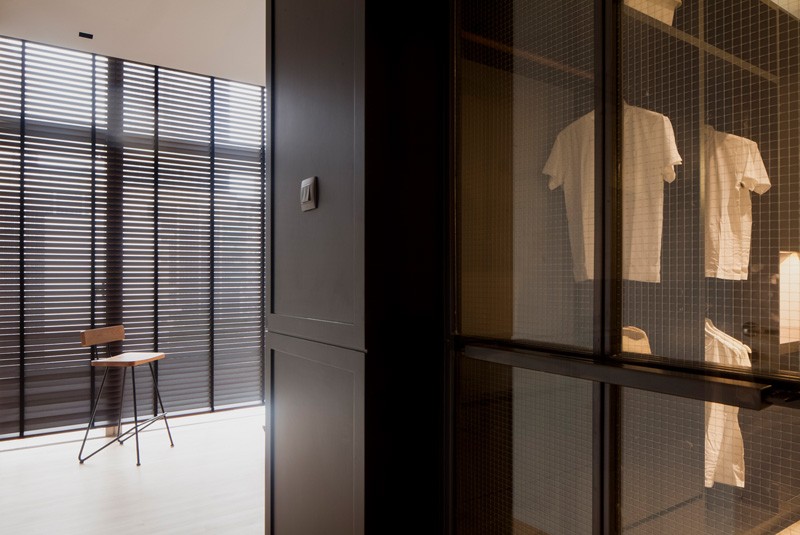 A small vanity has been included in the same space as the wardrobe.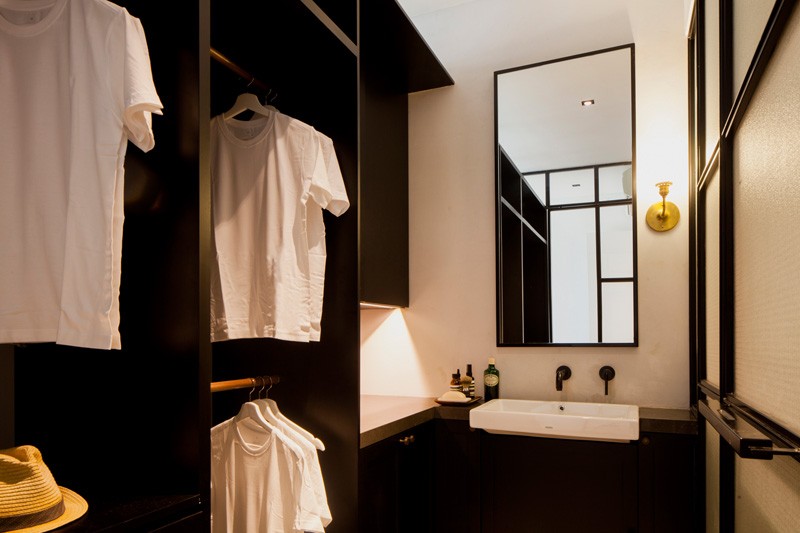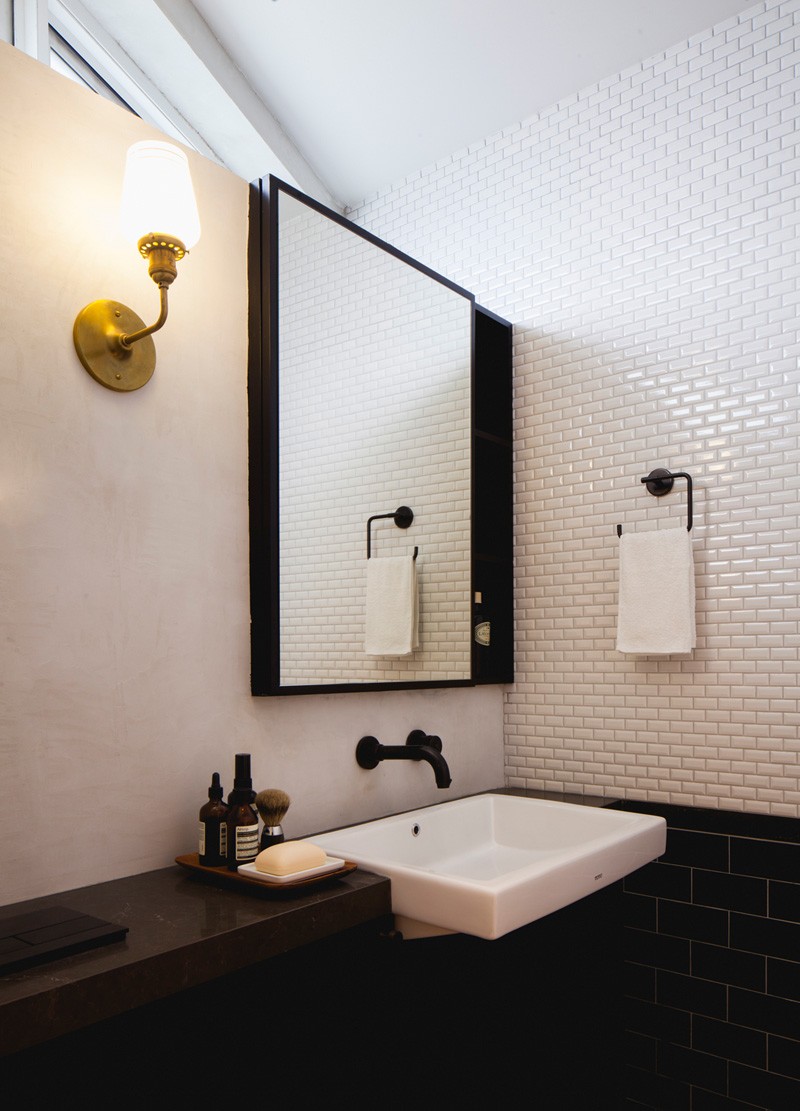 The toilet and shower are hidden behind a frosted door, accessed through the wardrobe.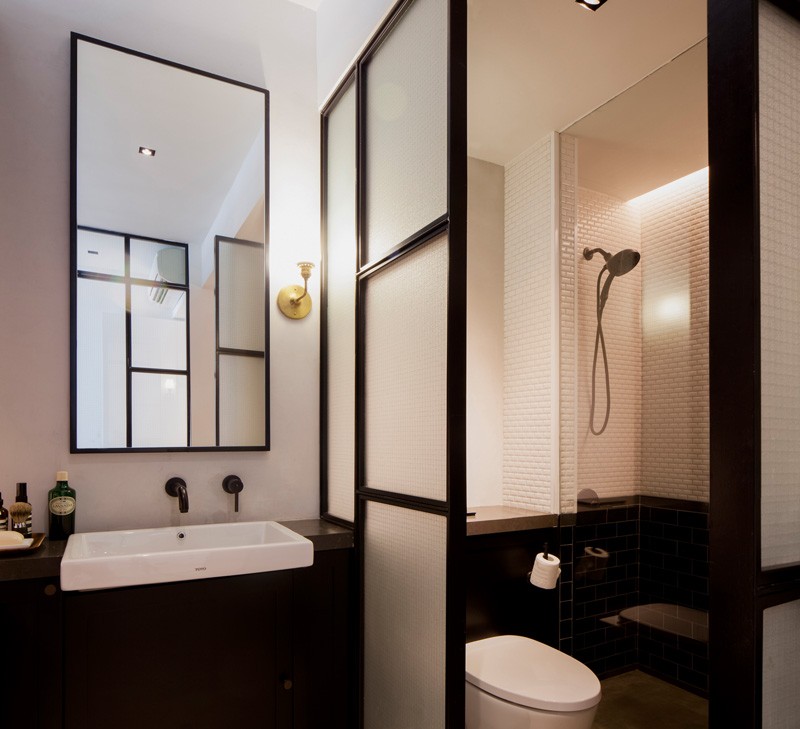 ---
Get the contemporist daily email newsletter – sign up here