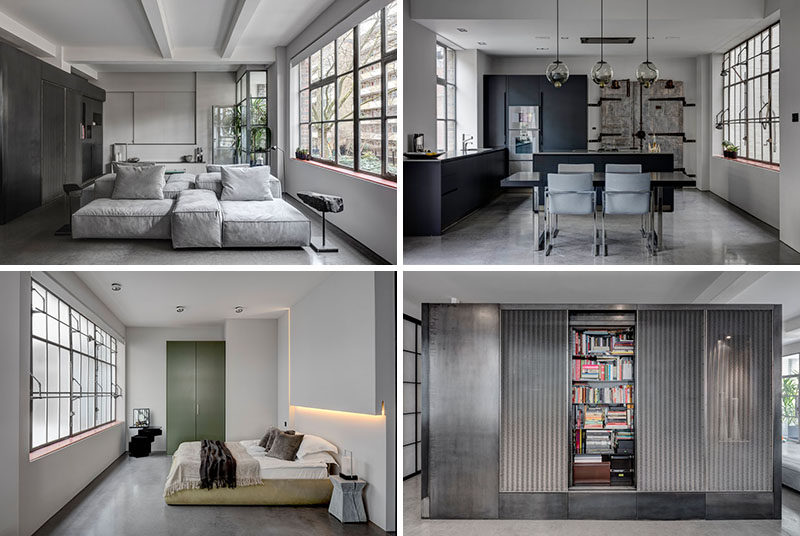 British architecture and design firm APA have transformed what was once a shoe factory in a building that dates back to the 1930s, into a contemporary apartment with industrial touches.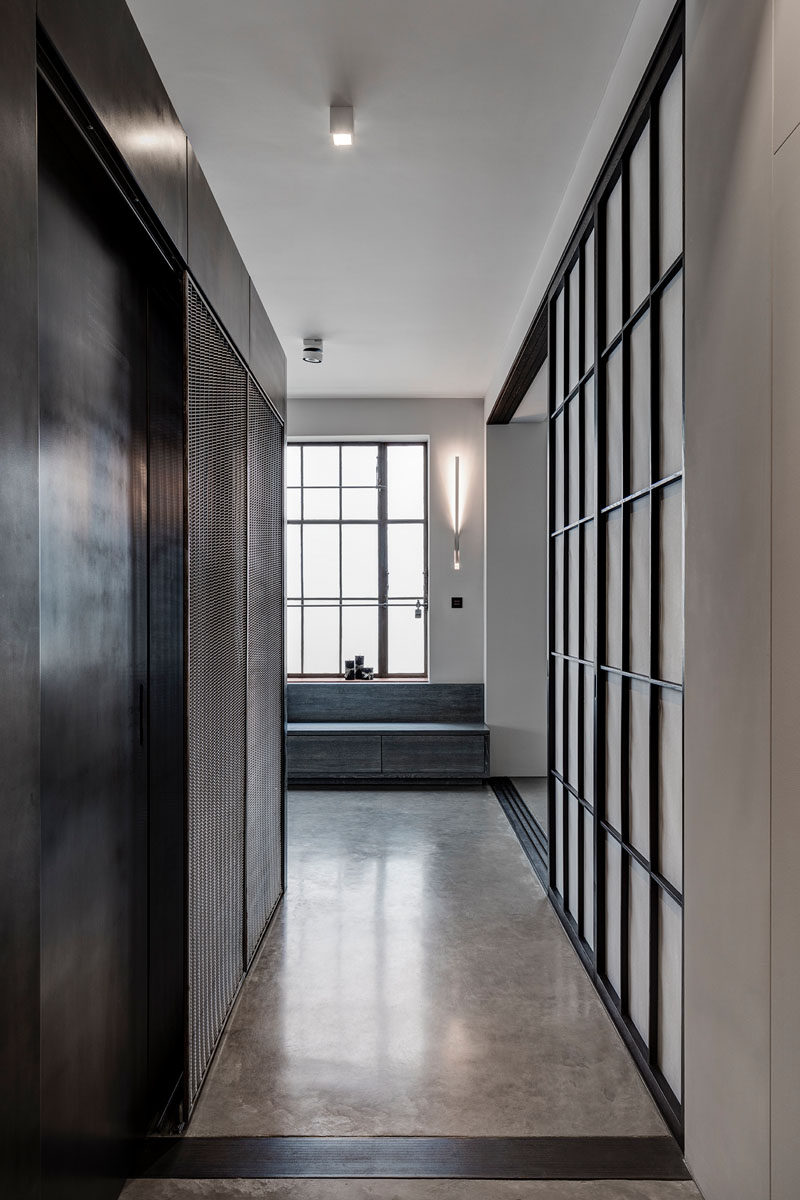 ---
A built-in bench transforms into a desk for a home office and guides you to the living room and kitchen. There's also a large black box central to the apartment that incorporates the use of raw steel walls, blackened mesh screens, metal shelves, recesses, decorative niches and sliding doors.
---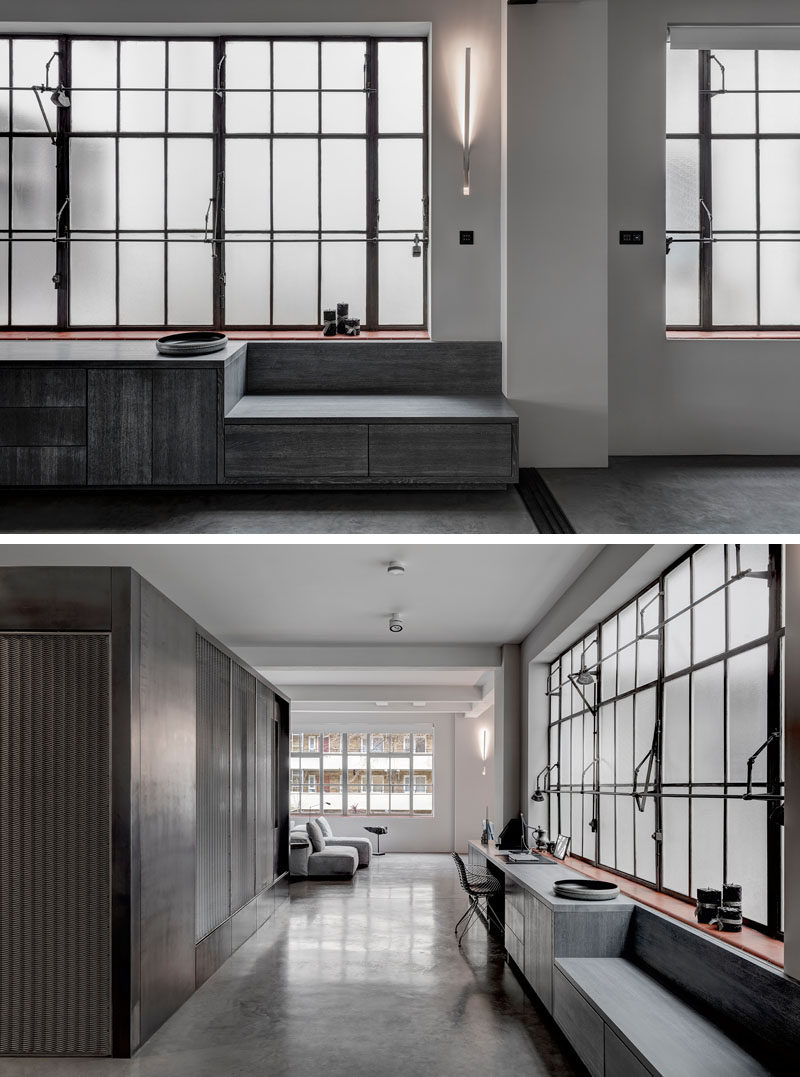 ---
In the living room there's two sofas back-to-back, one facing the hidden television and the other facing the kitchen and dining room.
---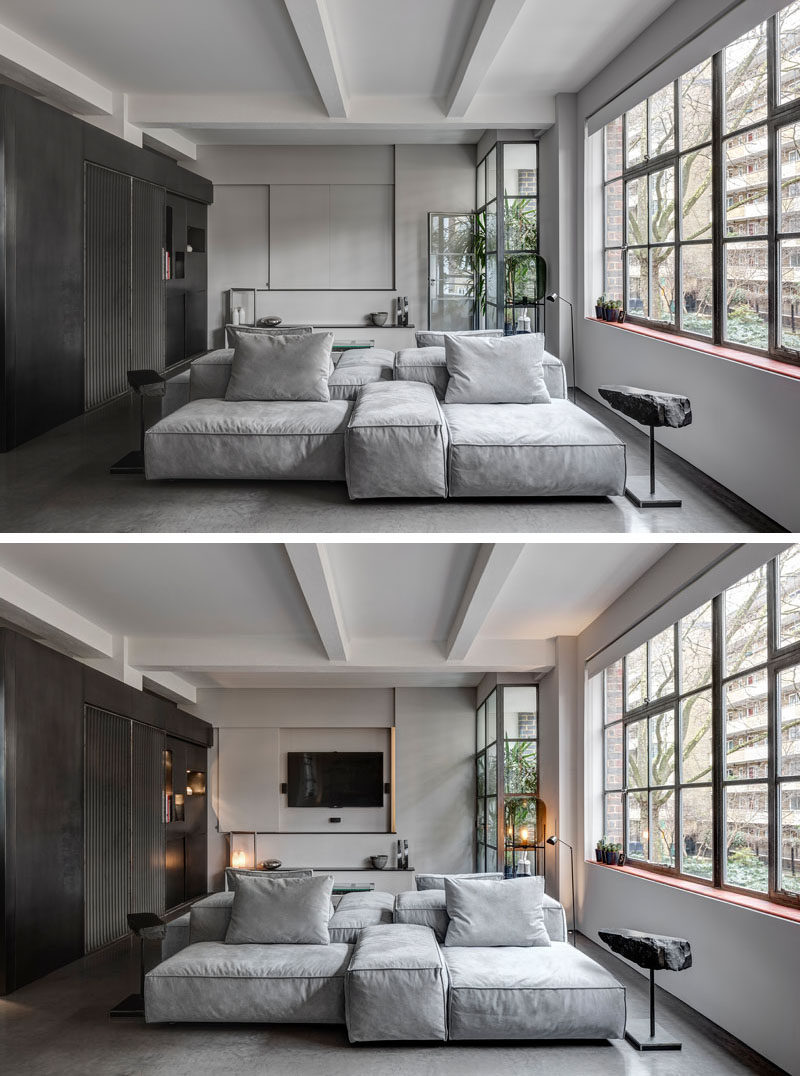 ---
Just off the living room is a small balcony filled with plants.
---
---
The large black box houses a bathroom, film and book archive and laundry facilities.
---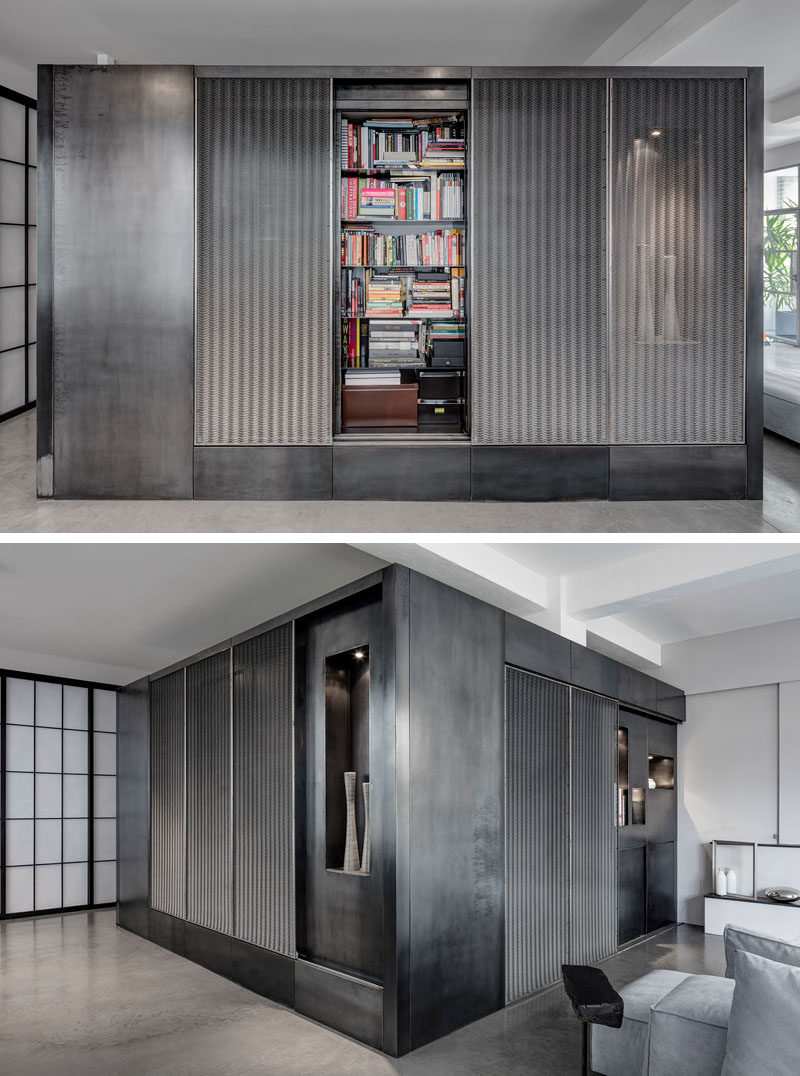 ---
In the kitchen an old industrial door has been included, while the black cabinetry contrasts the white walls and polished concrete floor.
---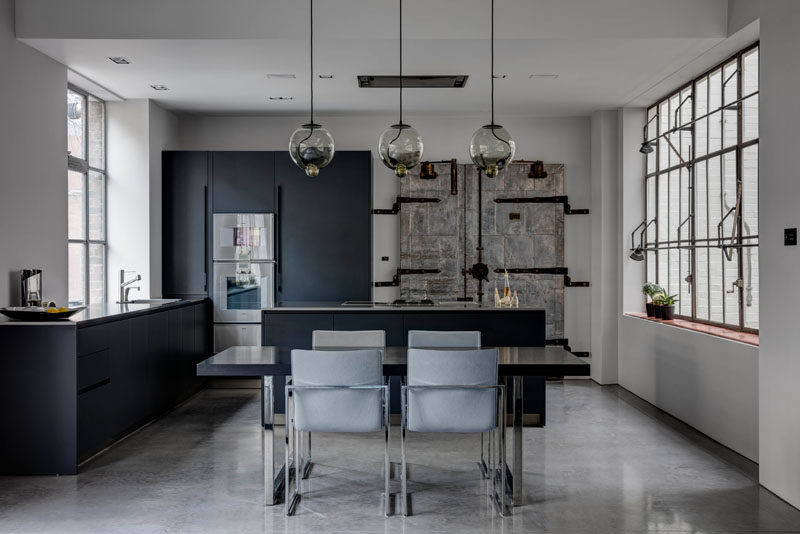 ---
From this view, you can see the entrance to the bedroom.
---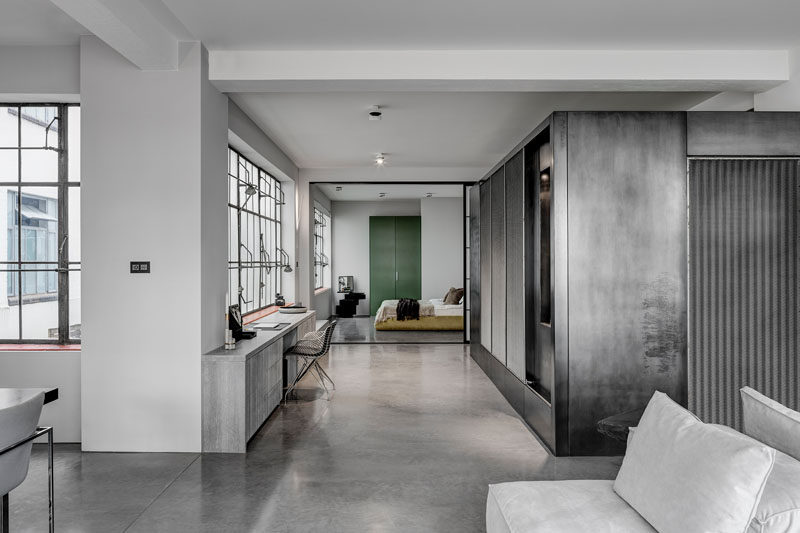 ---
In the bedroom, the headboard has been designed in a way to hide the lighting. A sliding privacy screen closes off the bedroom from the rest of the apartment.
---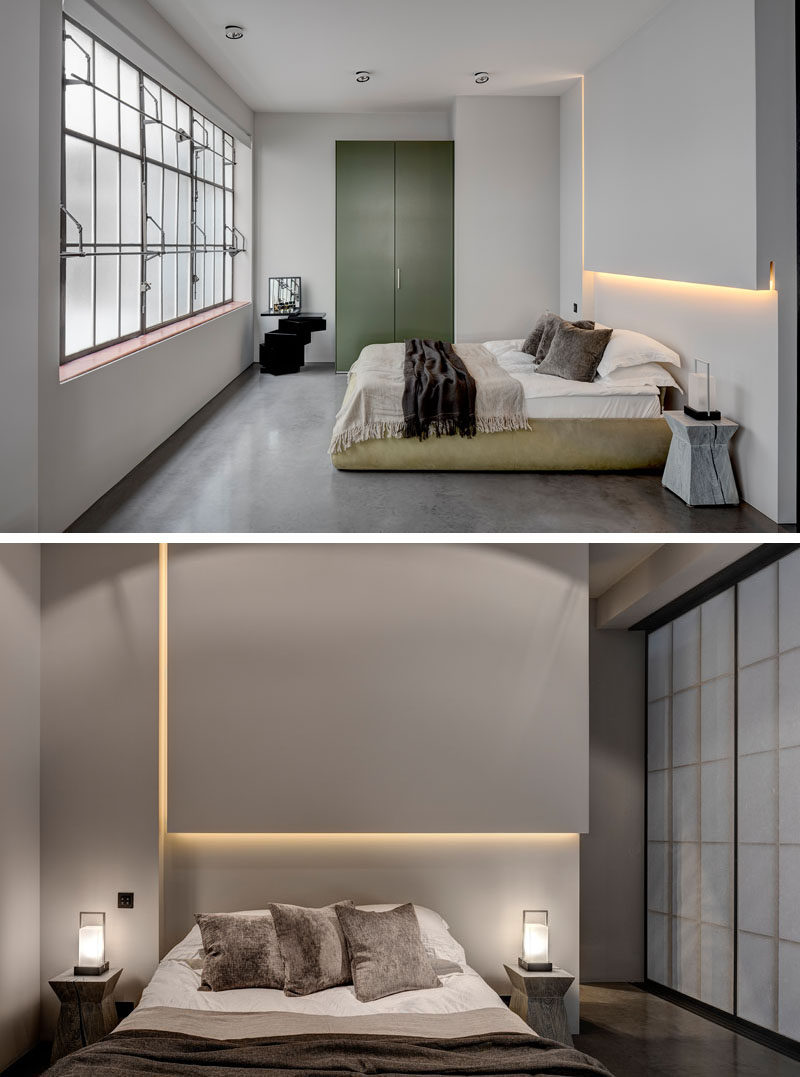 ---
Here are a couple of close-ups of the details in the apartment, like the metal screen on the black box and large door in the kitchen.
---