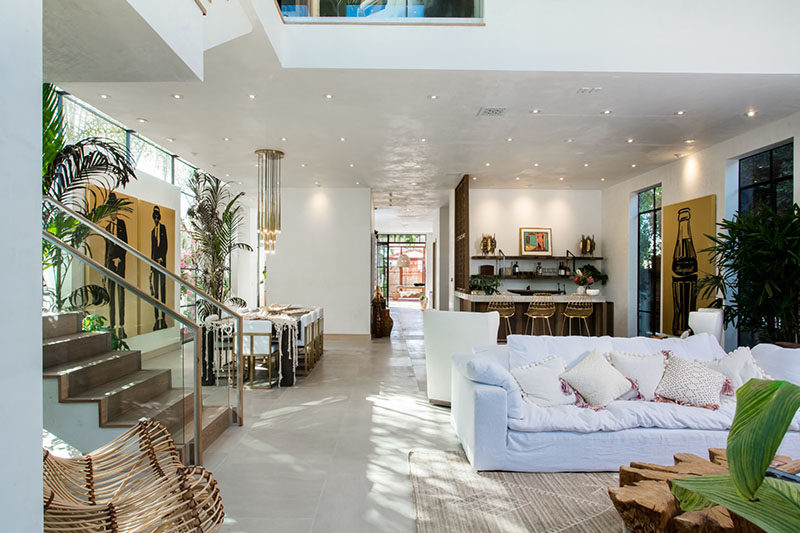 Taking a cue from luxury resorts and spas, Kim Gordon has designed a tropical infused home in Venice, California.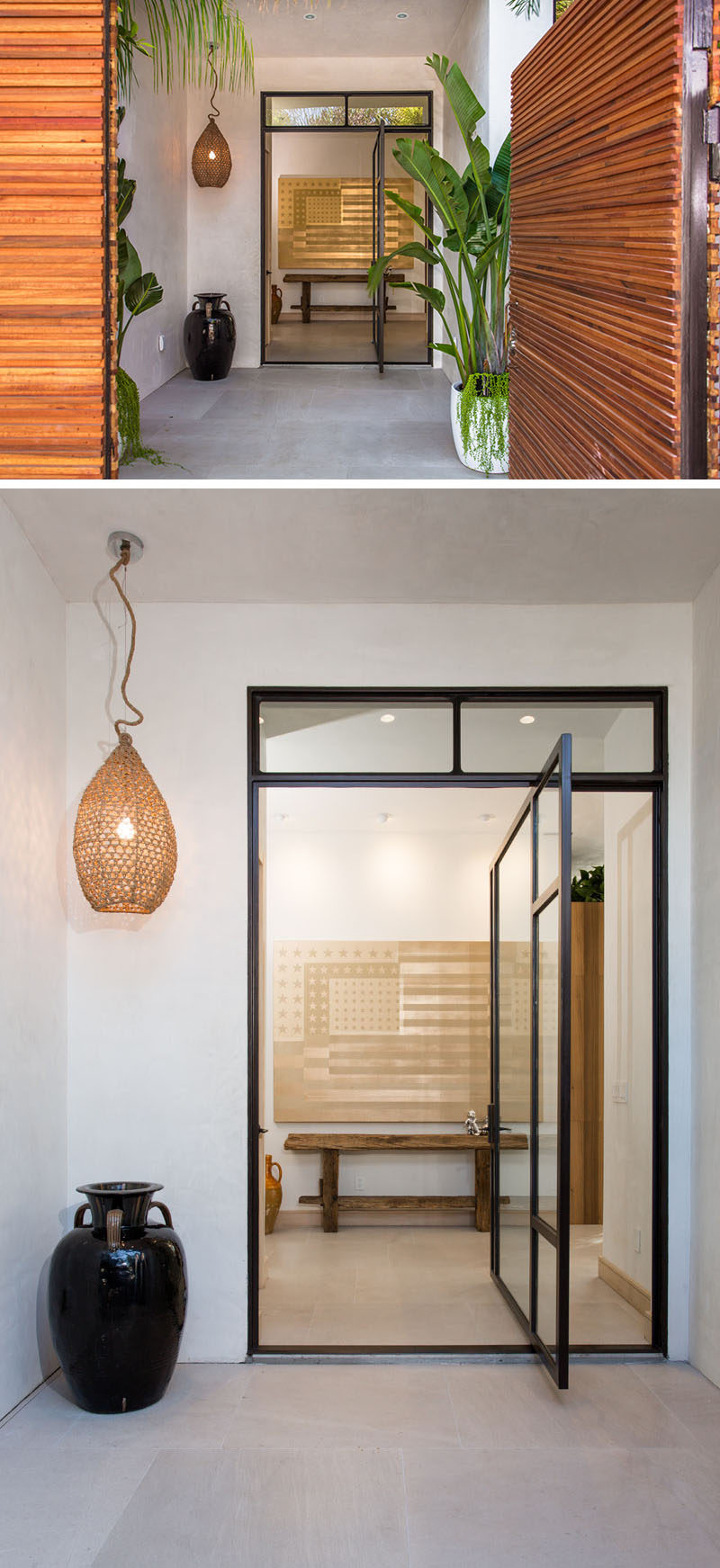 ---
In the main living area, there's the dining room, bar and lounge, which is focused on the fireplace. White furnishings have been paired with tropical plants, wood and gold accents, while a dramatic wall hanging spans the double-height ceiling.
---

---
Accessed through a door just to the side of the lounge, is an outdoor space set up with a couch similar in style to the one inside. The outdoor lounge has added some color with a few bright throw pillows.
---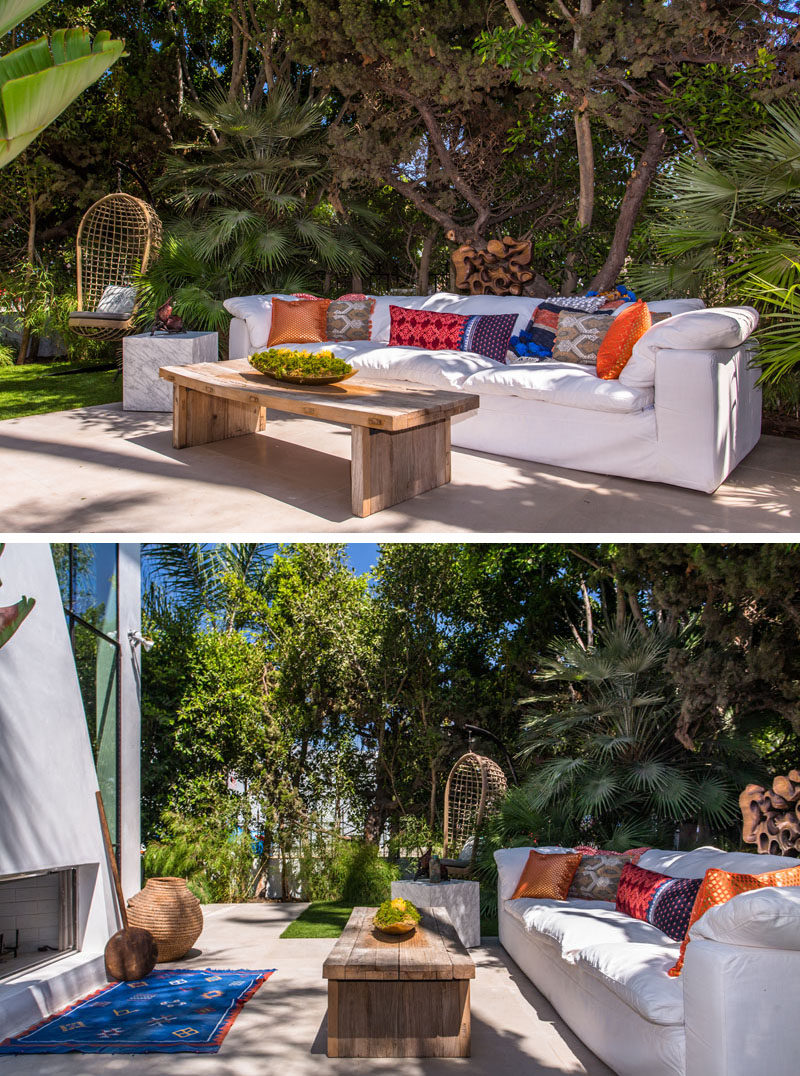 ---
Opposite the outdoor couch, is a dramatic white fireplace, that almost matches the fireplace in the lounge inside. The fireplace chimney travels the full height of the home.
---

---
Back inside and behind the lounge is the bar, with a U-shaped layout, great for creating a counter space that people can sit at.
---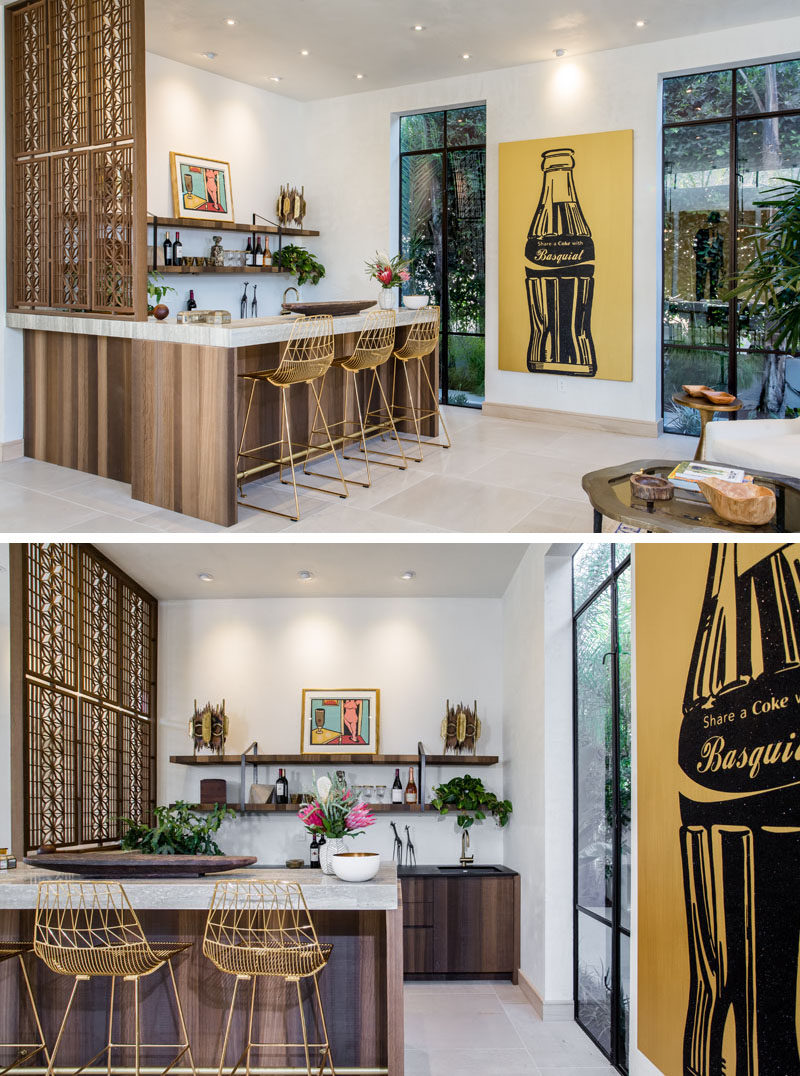 ---
Beside the lounge and bar, is the dining room, anchored by an artistic pendant light and wall art.
---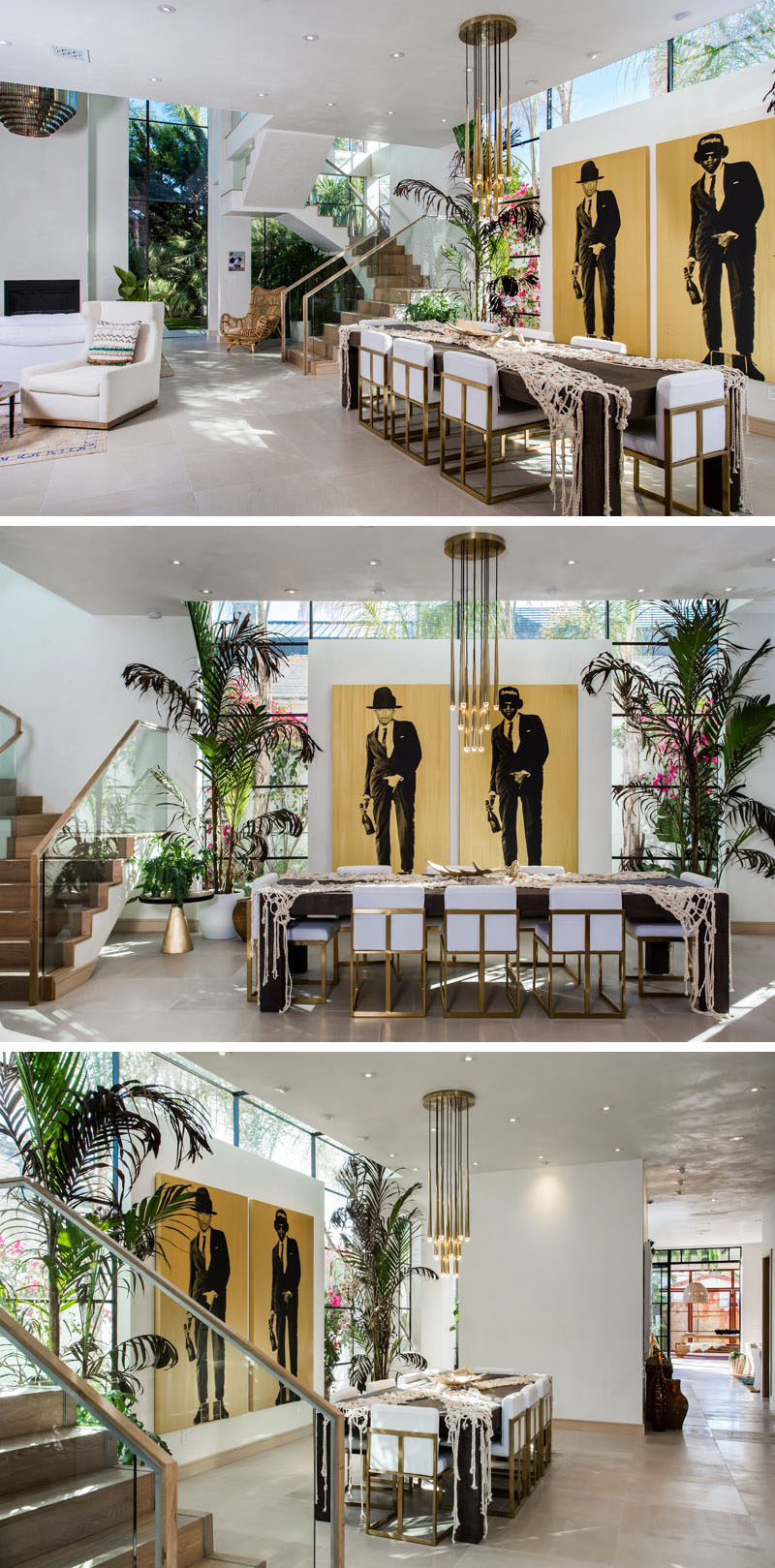 ---
Down the hallway is the open and airy kitchen that has a small breakfast nook and an island large enough to have space for three seats. Even though the kitchen is wood, the kitchen doesn't feel dark and closed-in due to the bright white walls and placement of the windows.
---

---
Opposite the kitchen is another smaller lounge area, anchored by the large rugs on the floor and the artwork positioned between the two windows.
---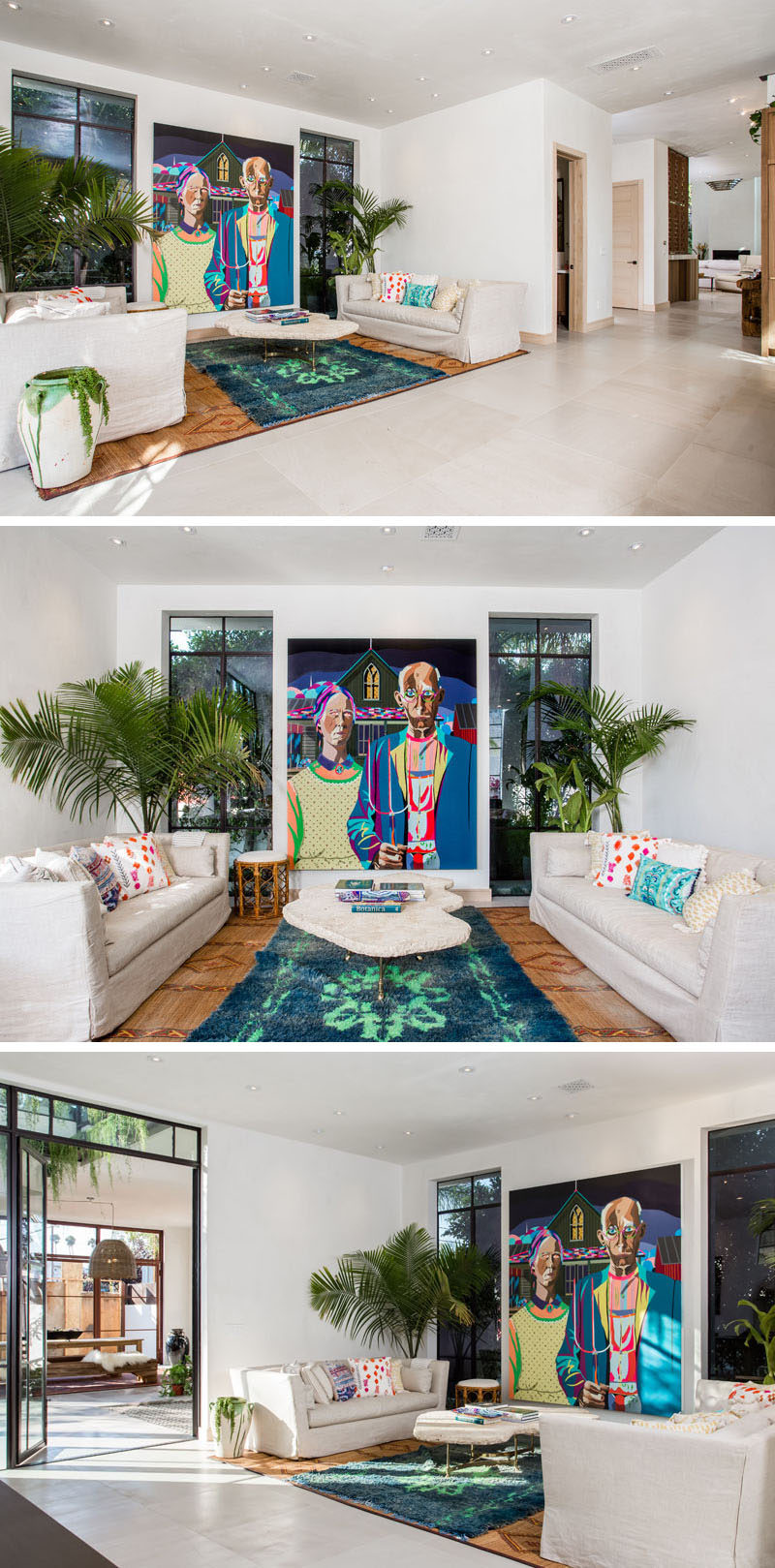 ---
Just off the smaller lounge is a covered outdoor dining room. Two large pendant lights hang above a wooden dining table with benches as seats.
---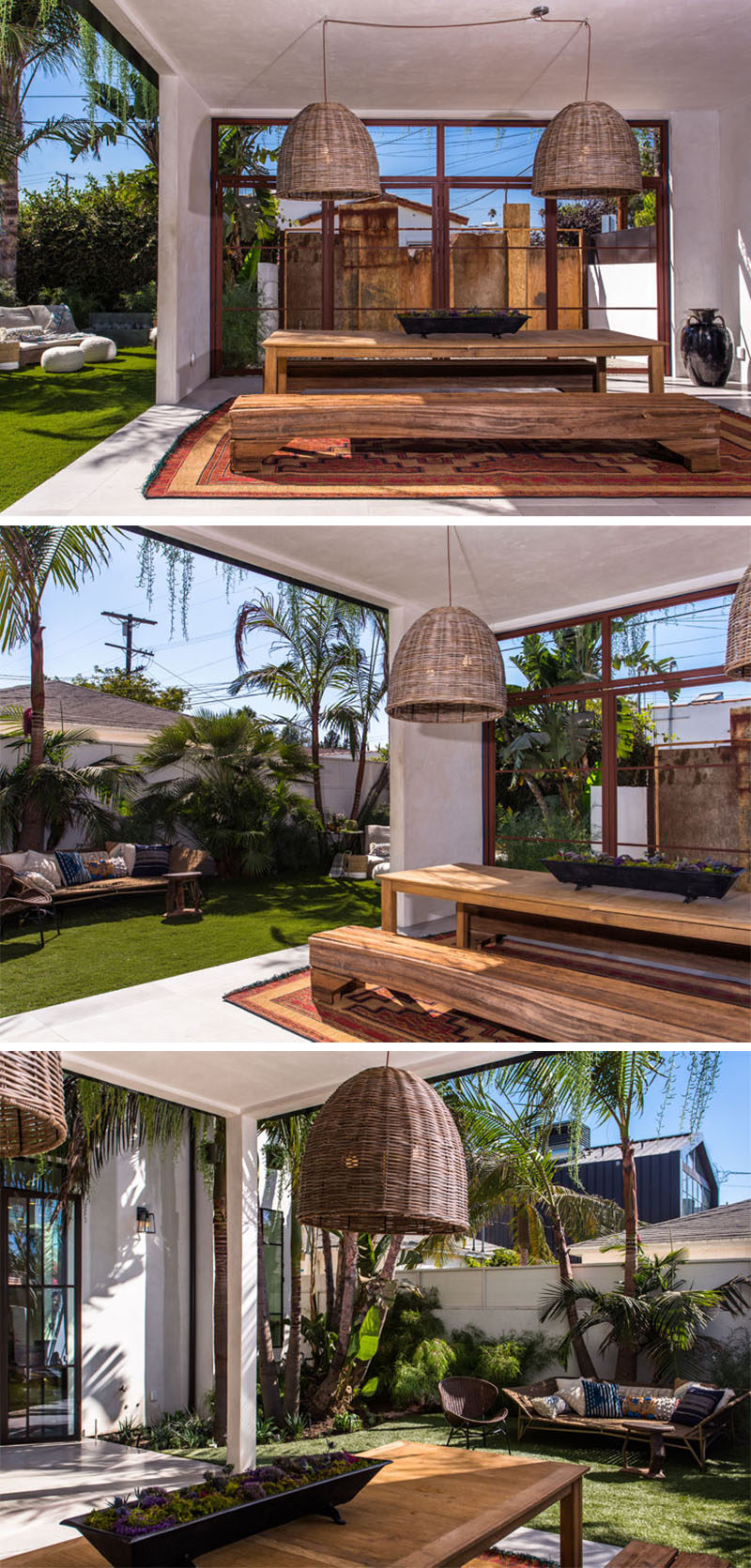 ---
There's also a small outdoor lounge area with multiple seating areas, idea for entertaining friends and family.
---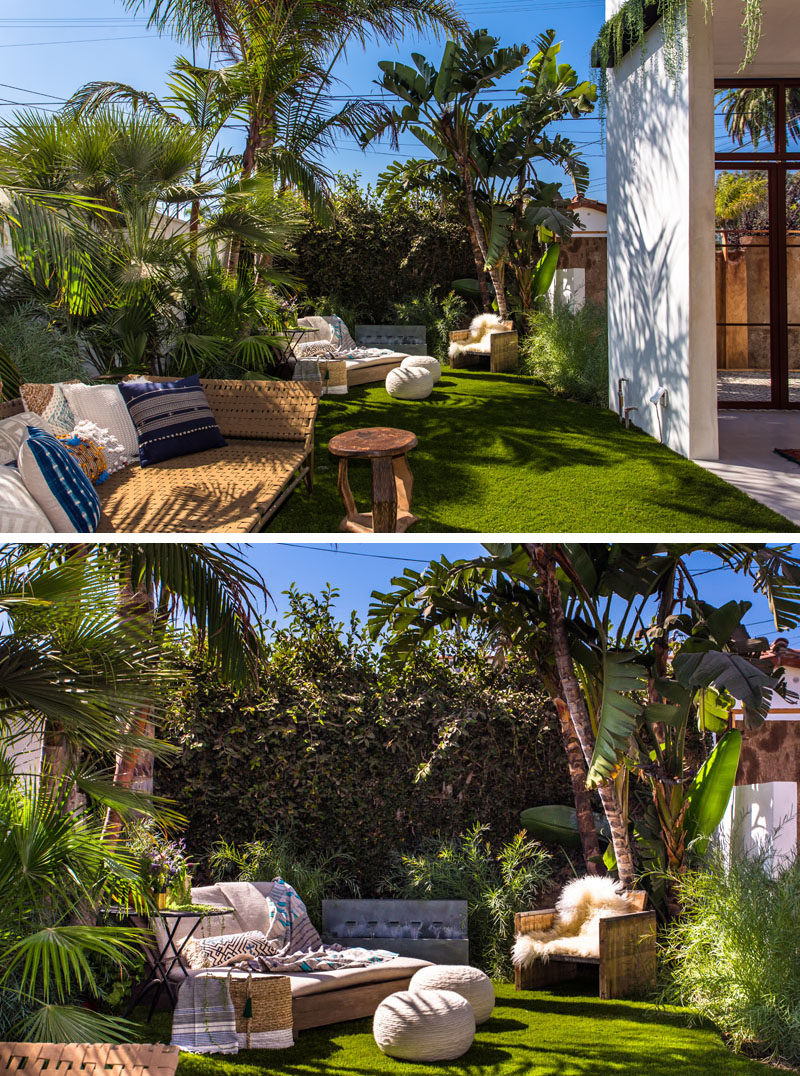 ---
Back inside, windows surround the wooden stairs leading you to the upper level of the home.
---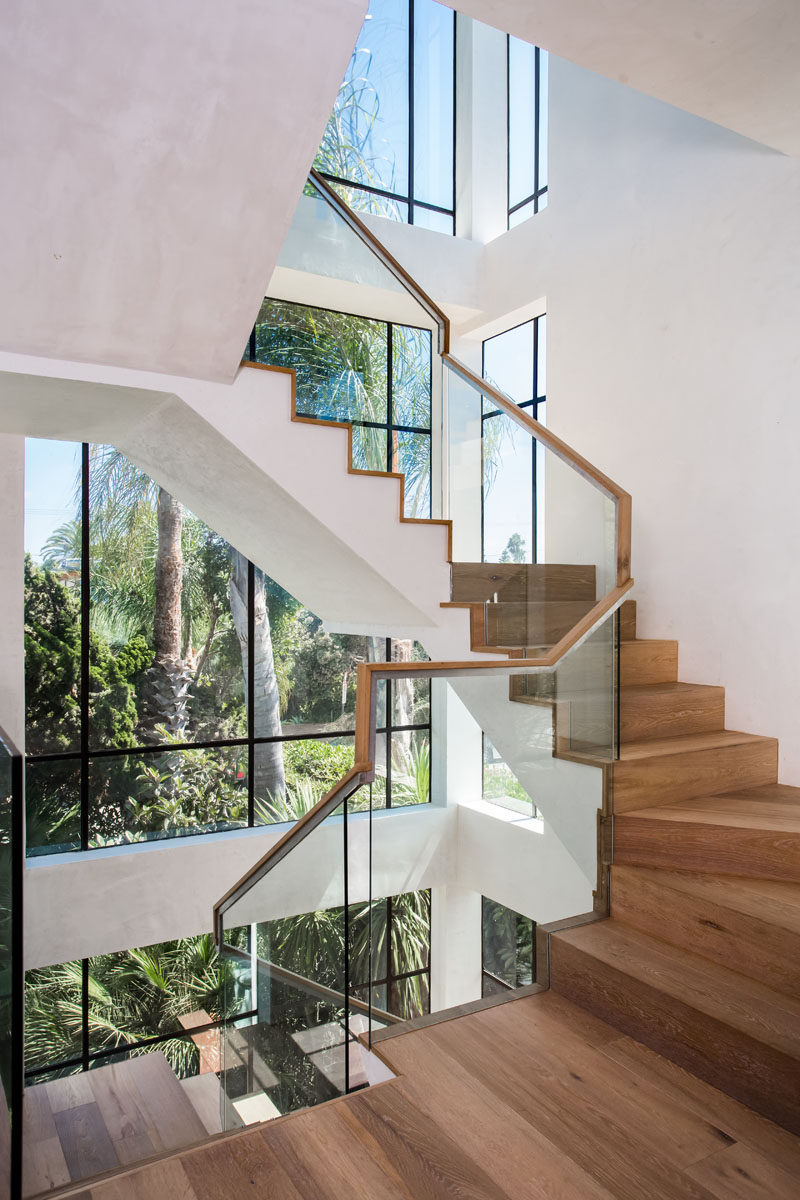 ---
Half way up the stairs is a small landing with a chair and a wet bar.
---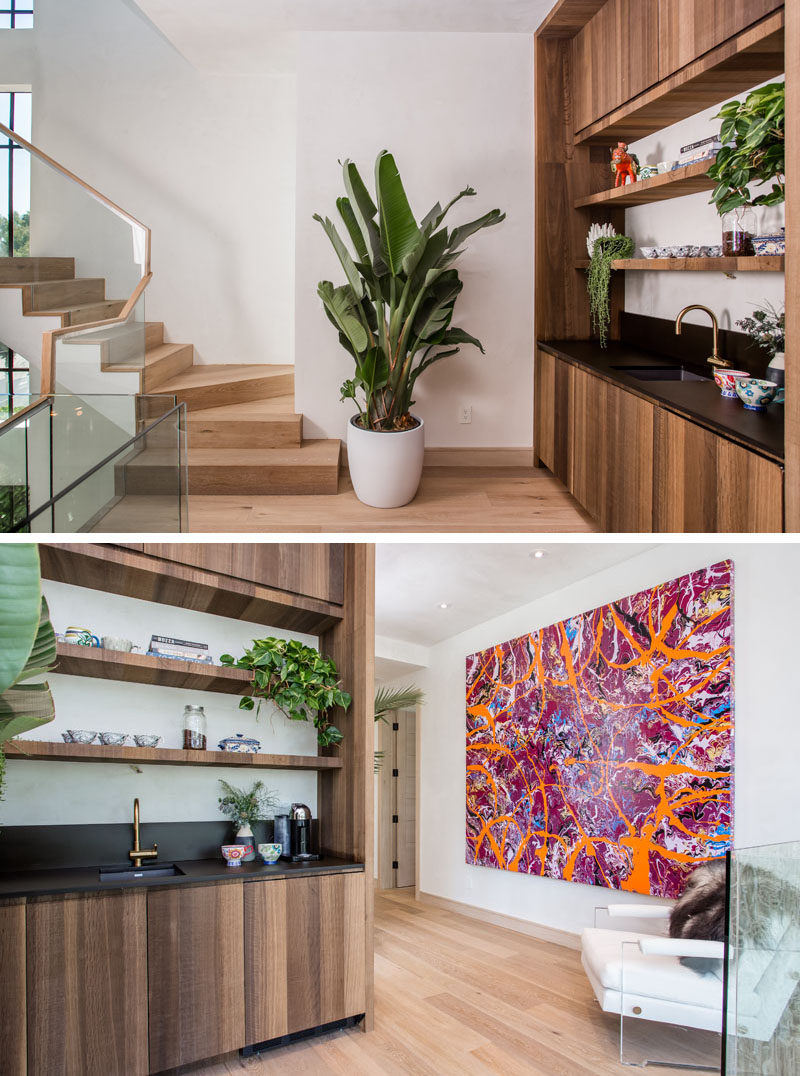 ---
The hallways of the home have been kept light with the use of a light wood floor, doors and trim. The only dark touches are the door hinges and handles.
---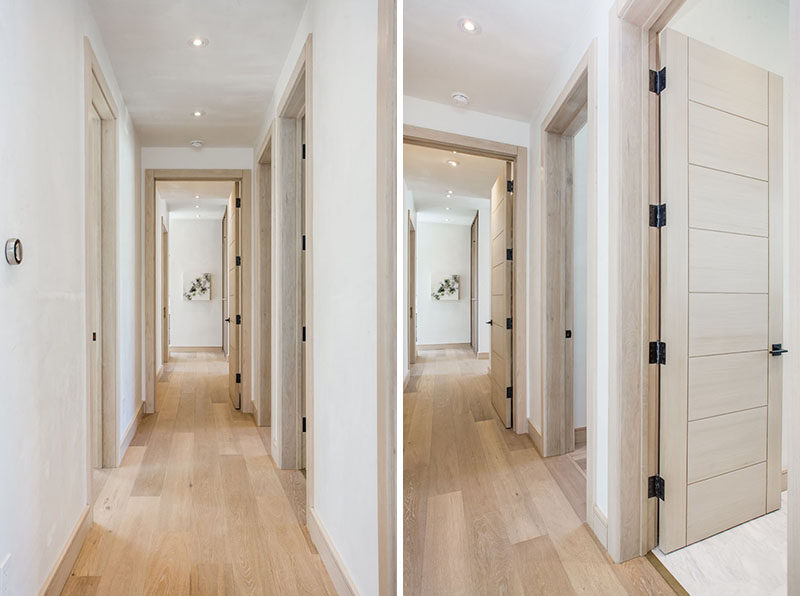 ---
The home has multiple bedrooms, each with windows to let the light in and plants to reinforce the tropical theme throughout the home.
---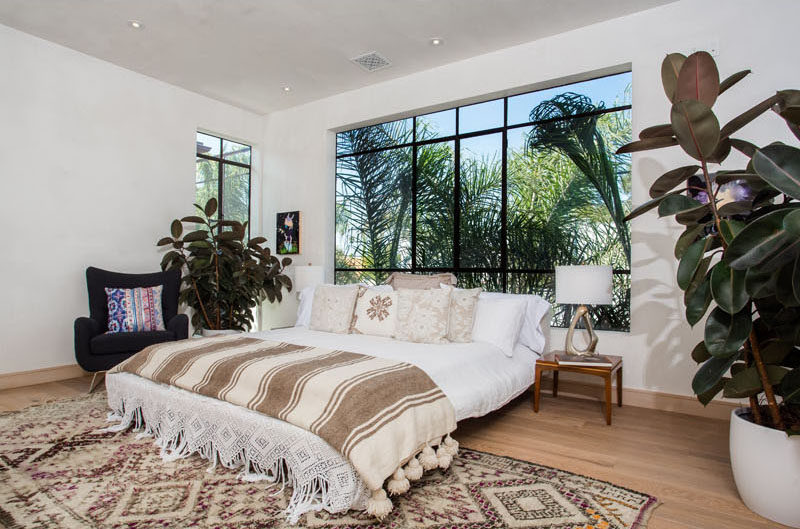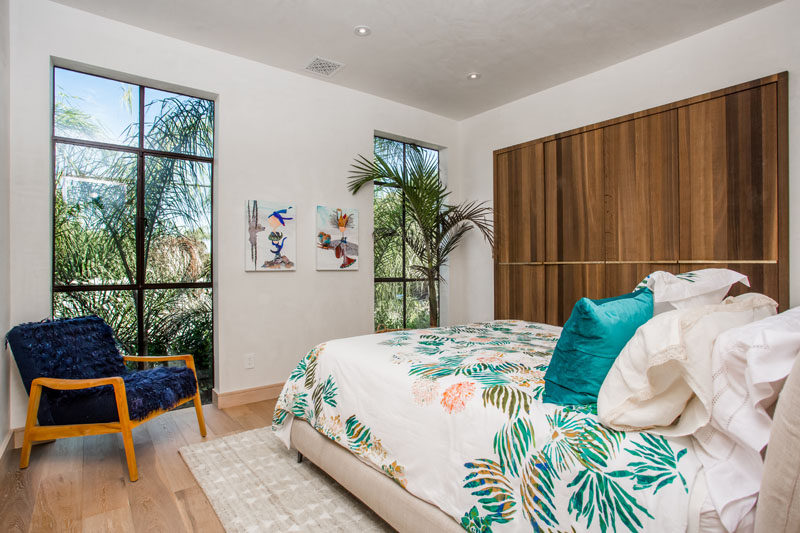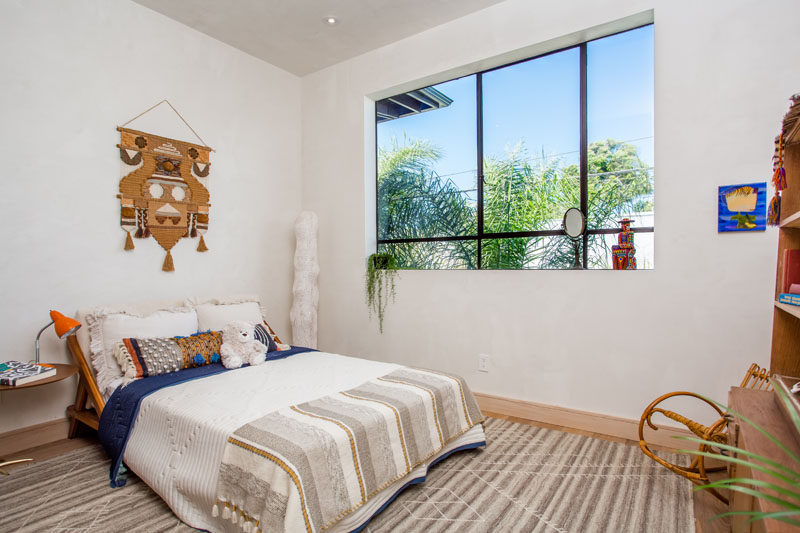 ---
The bathrooms in the home all have a similar look to the main living spaces, with wooden vanities, gold accents, white walls and plants.
---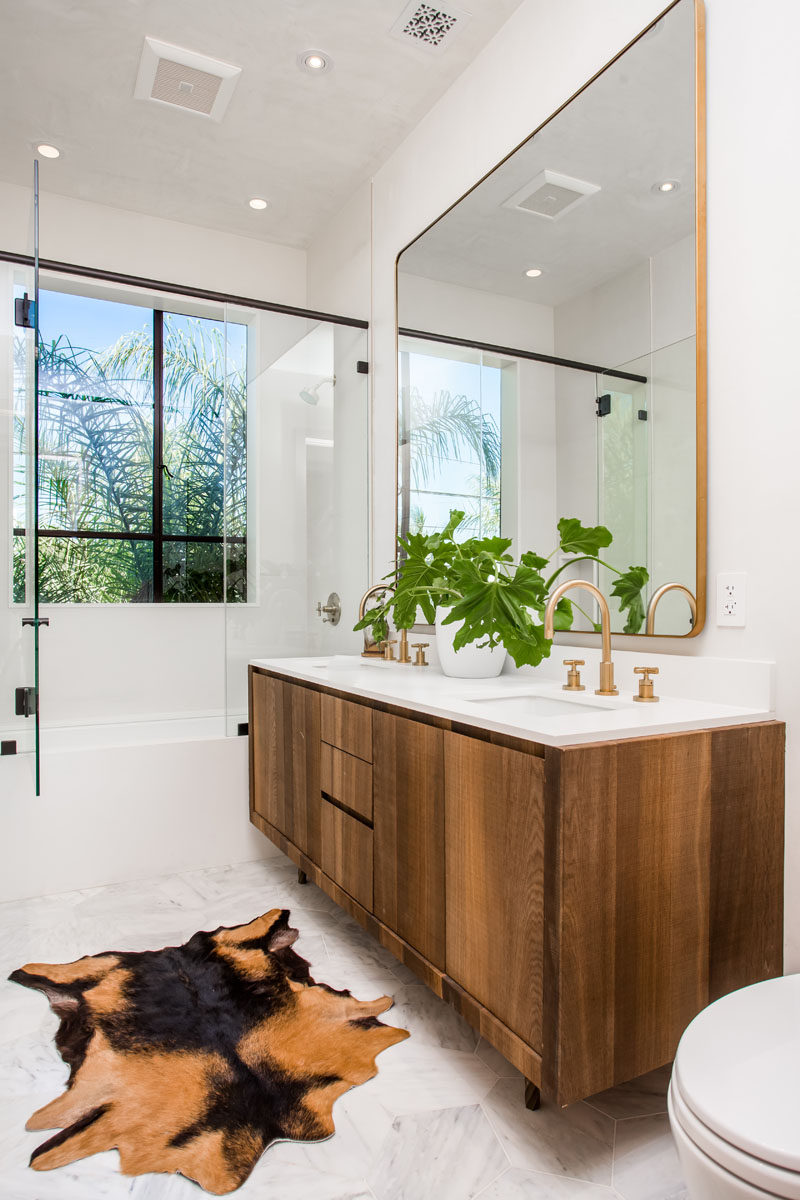 ---
If the other living spaces aren't enough, there's also another space slightly separated from the main house, that has a bar area, a sofa, and a small table and chairs.
---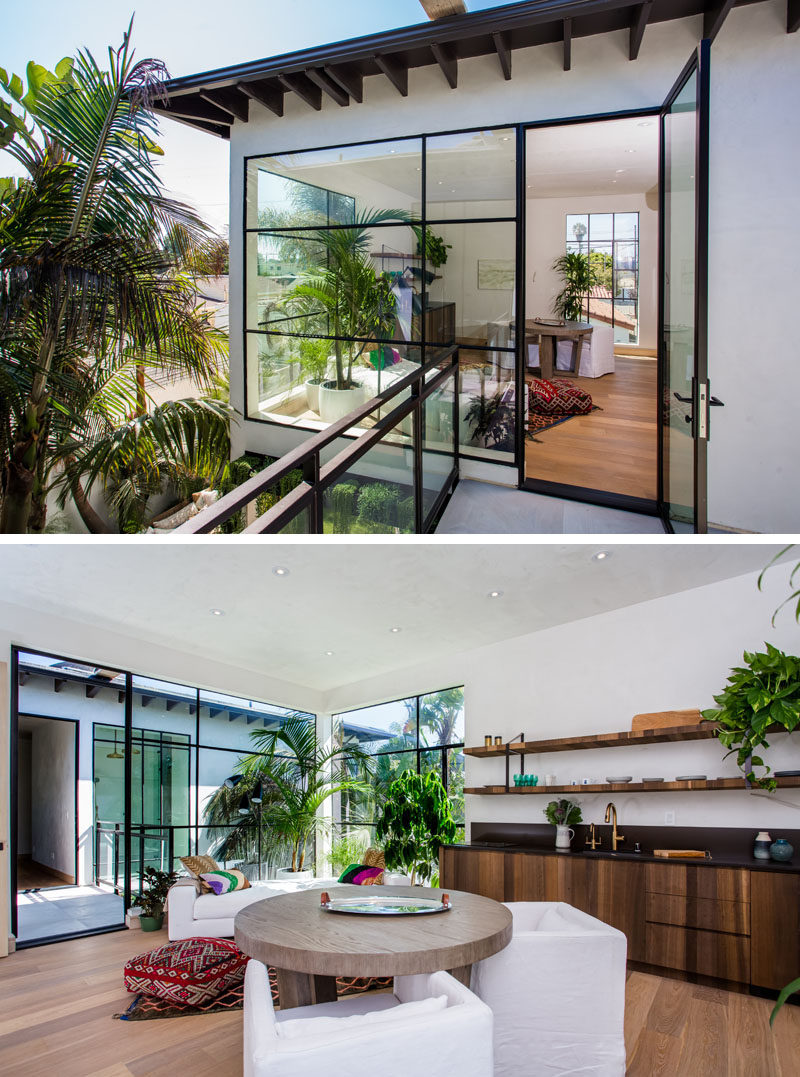 ---
On the roof of the home is another outdoor area, this time with treetop views.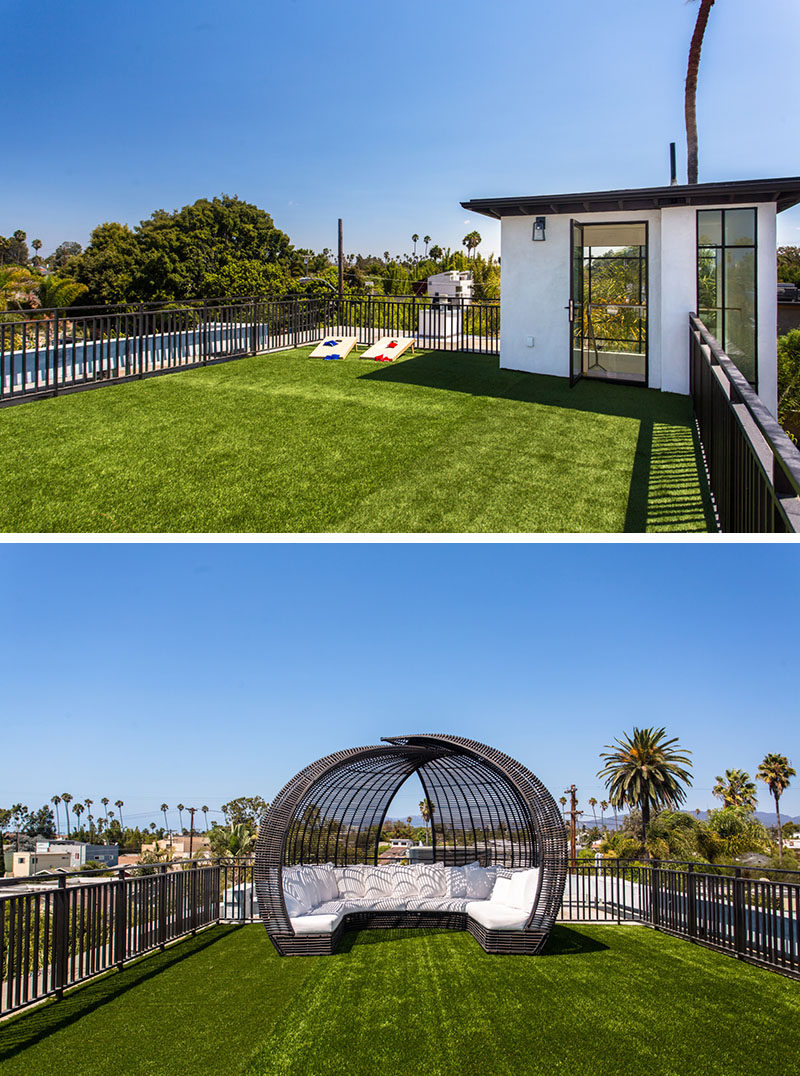 ---
The home is currently for sale through Halton Pardee + Partners and you can view the listing, here.
---