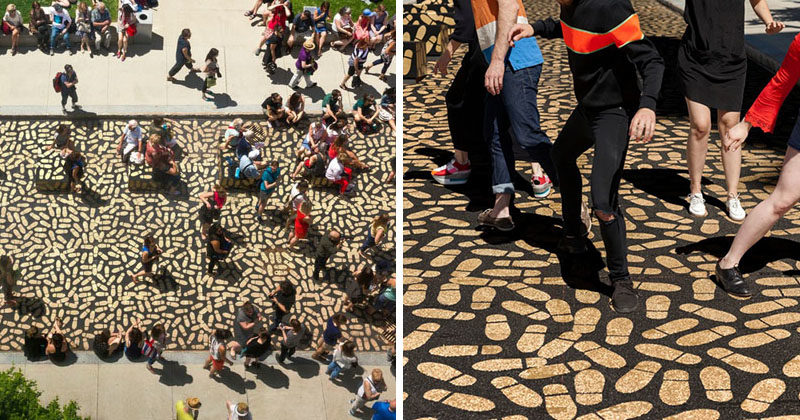 Canadian architect Jean Verville's latest installation, DANCE FLOOR, encourages people to dance their way into Montreal's Museum of Fine Arts.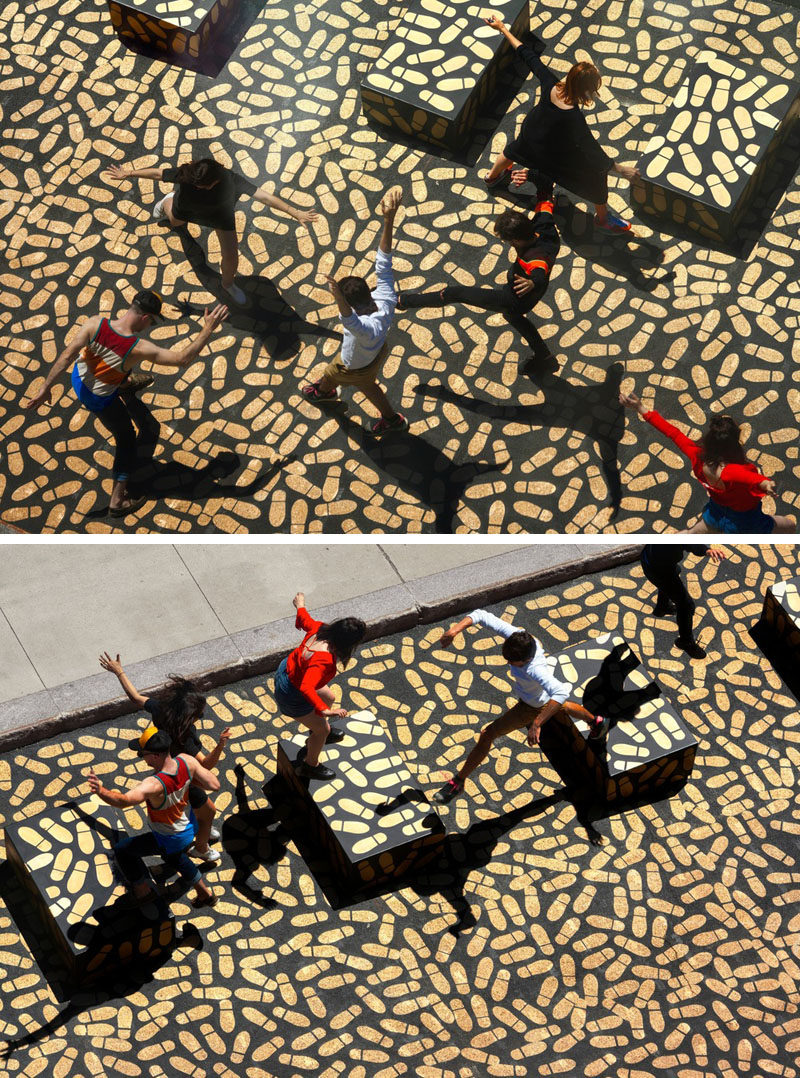 ---
Inspired by the hammered gold found throughout the current Pompeii exhibition in the museum, the winning installation is made up of over 5000 gold footprints, inspiring both structured and spontaneous movement in all who walk along it.
---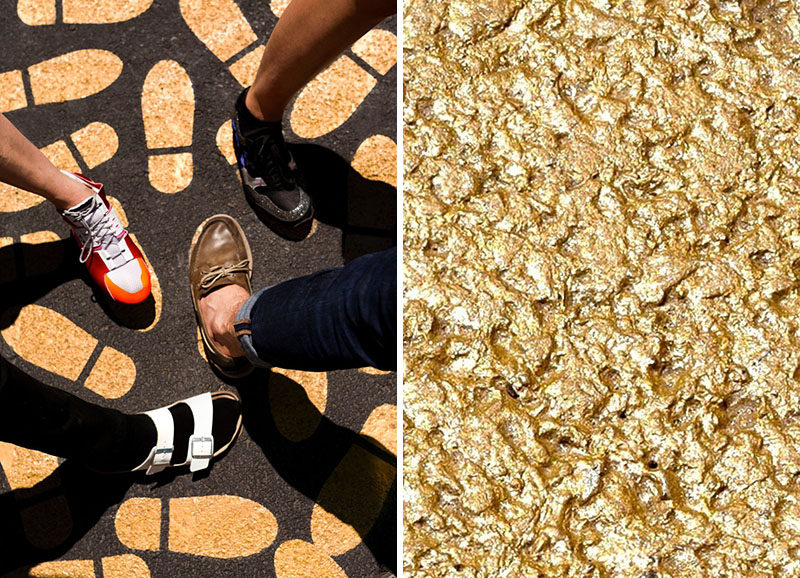 ---
While people can use the footprints as a guide for creating dance steps they can also use the space to freestyle and improvise their own steps.
---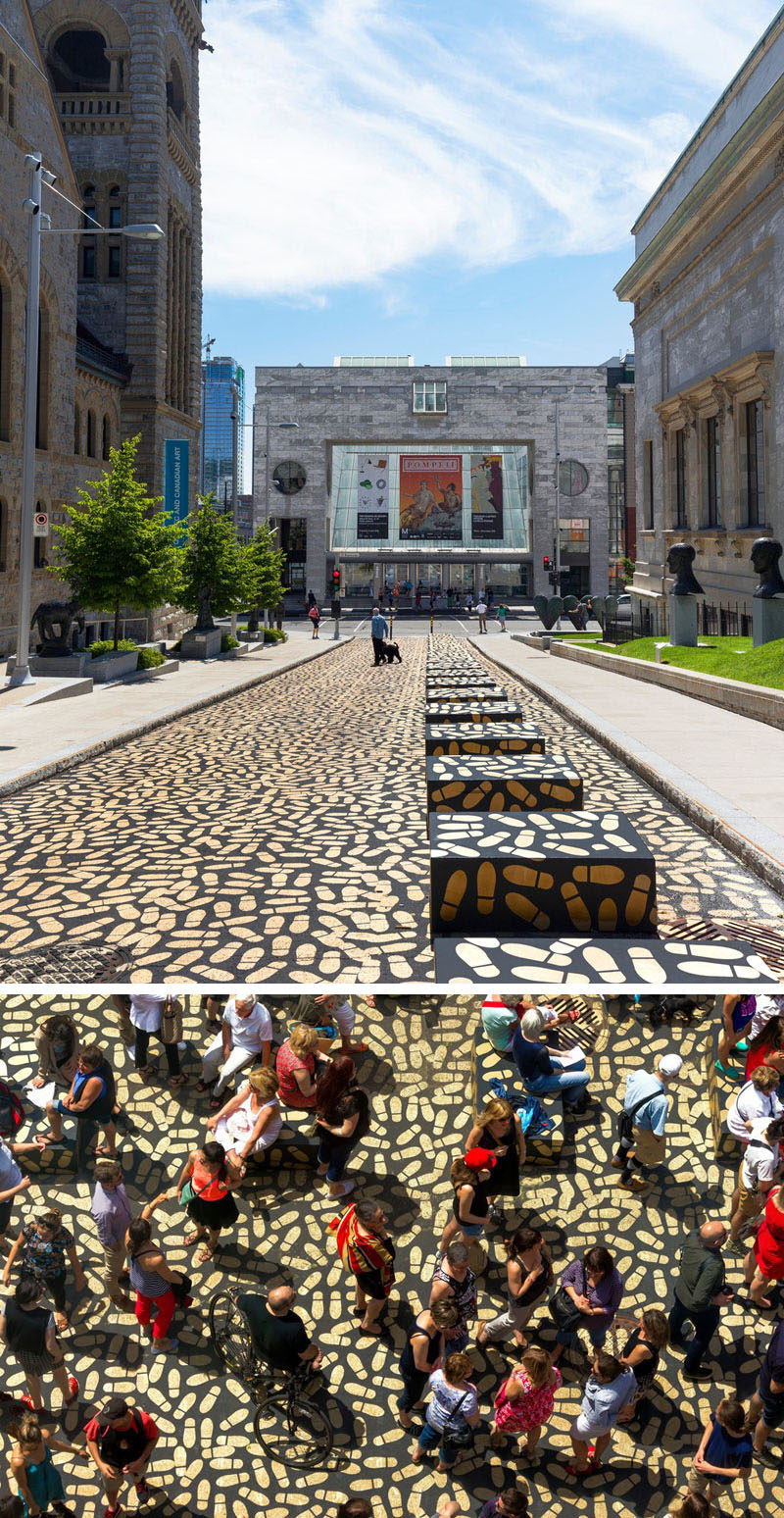 ---
The installation, set to last for the duration of the summer, creates an interactive activity that brings a bit of joy and happiness to the city, and promotes fun and togetherness as people dance alongside each other through the street.
---
---