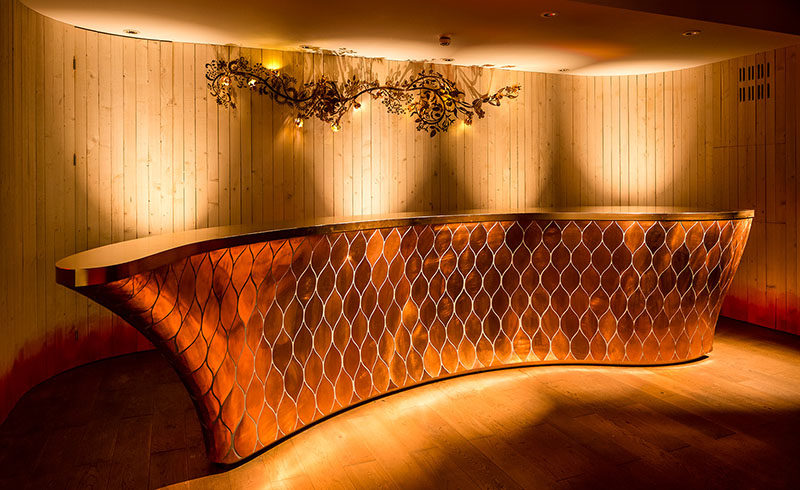 In a recent collaboration with Ketel One Vodka for Alexander McQueen's Sarabande educational foundation, Dutch artist and designer Tord Boontje has created a copper clad bar installment.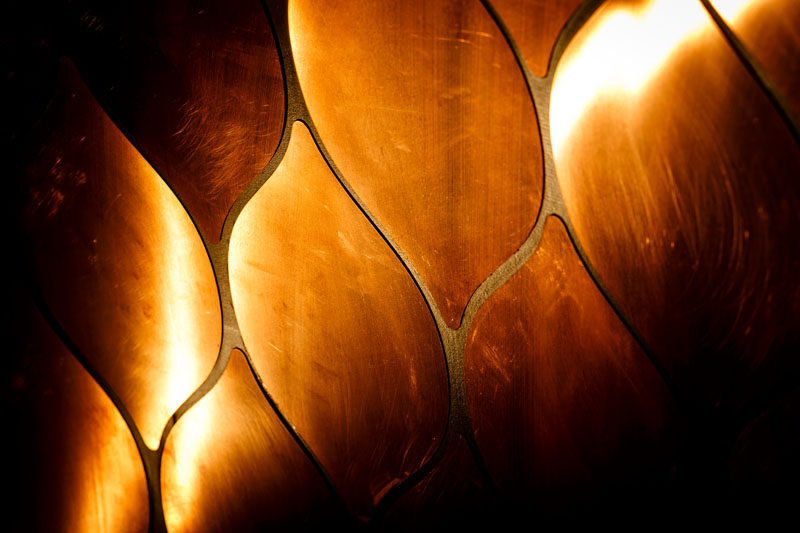 ---
Taking inspiration from a number of things, including Dutch style, key design elements of Ketel One Vodka, and Alexander McQueen designs, Boontje has created a unique yet practical artistic installation. With a curved wooden body covered in a skin of reflective copper scales, the bar station will be a permanent fixture in the Sarabande Studios.
---
Here's a photo of designer Tord Boontje standing next to his work…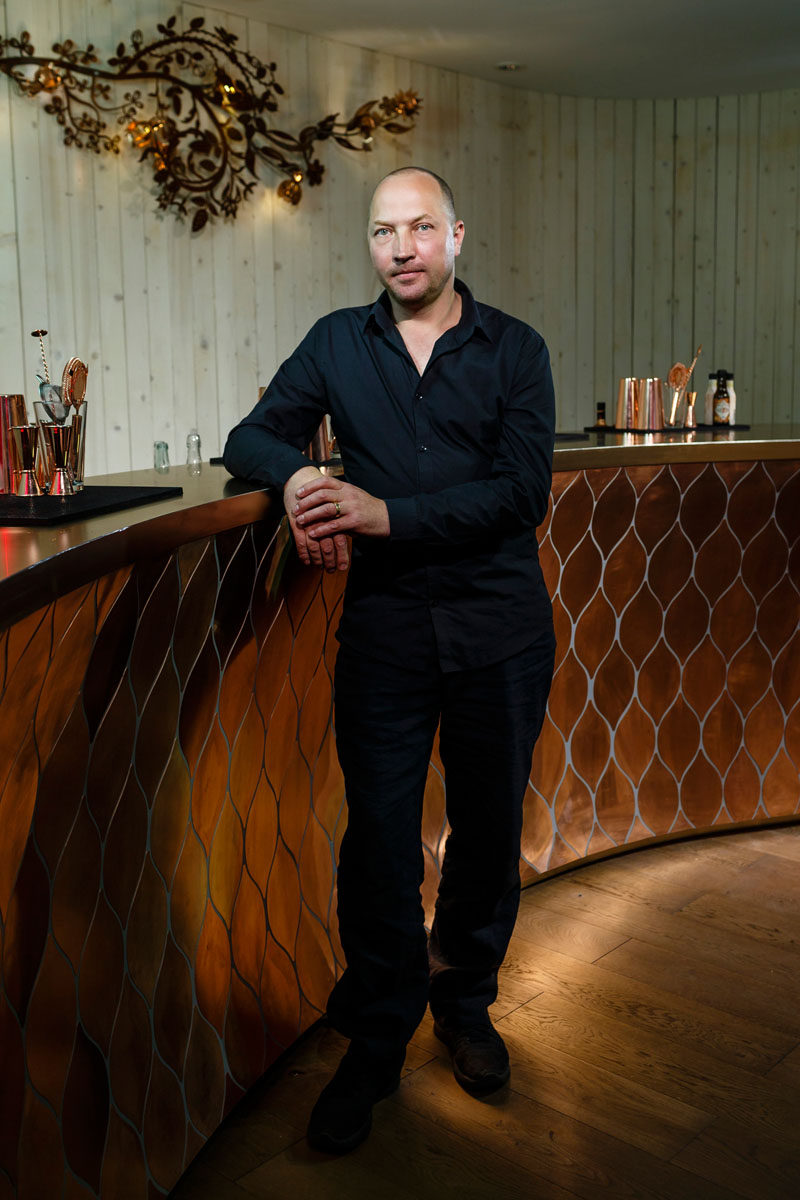 ---
The studios, which provide young designers with opportunities they wouldn't find elsewhere, will play host to a number of functions and events over the years, all of which will feature the scaley copper bar station as their original backdrop.
---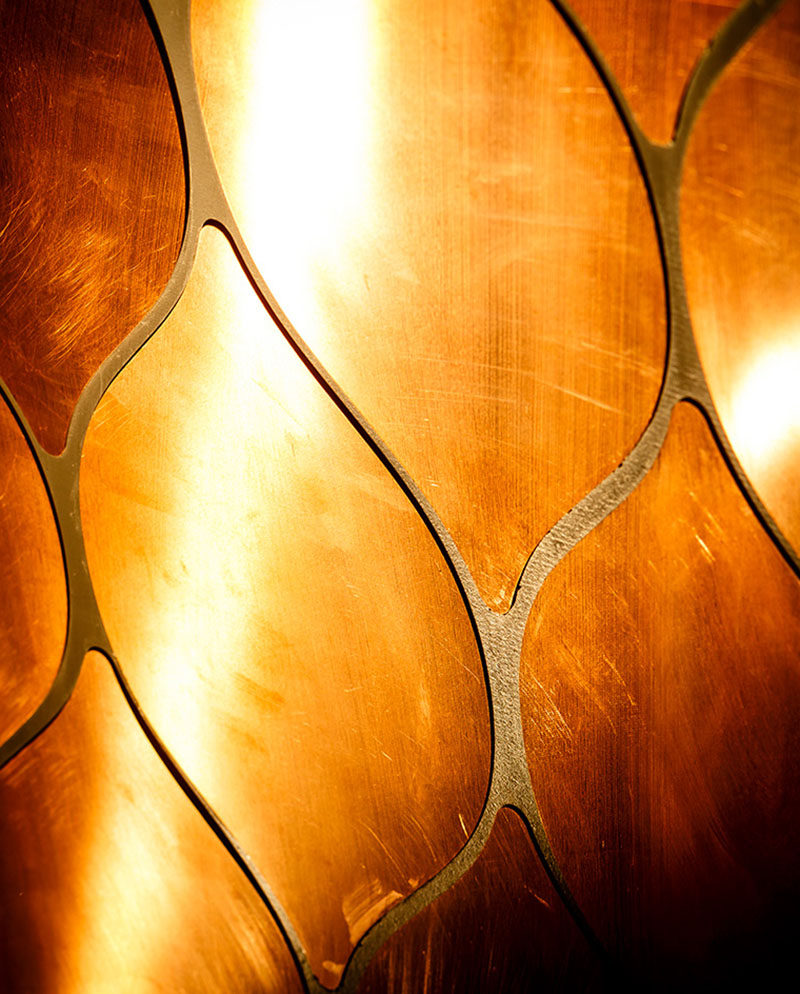 ---