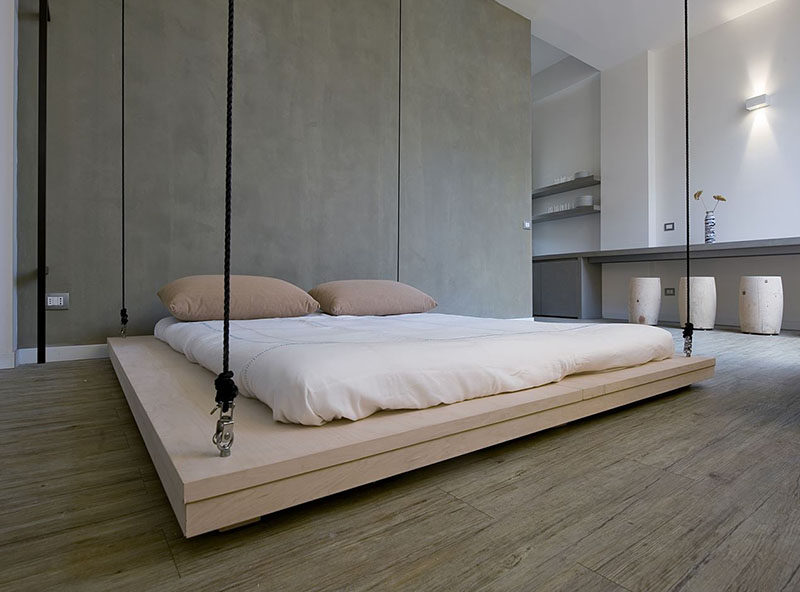 When you don't have much space to work with, you have to get creative. That's exactly what Renato Arrigo did when designing this living space in a small apartment for his clients in Italy.
Instead of dividing the already small apartment to create a bedroom, he simply made it so that the bed could be raised off the floor and up to the ceiling.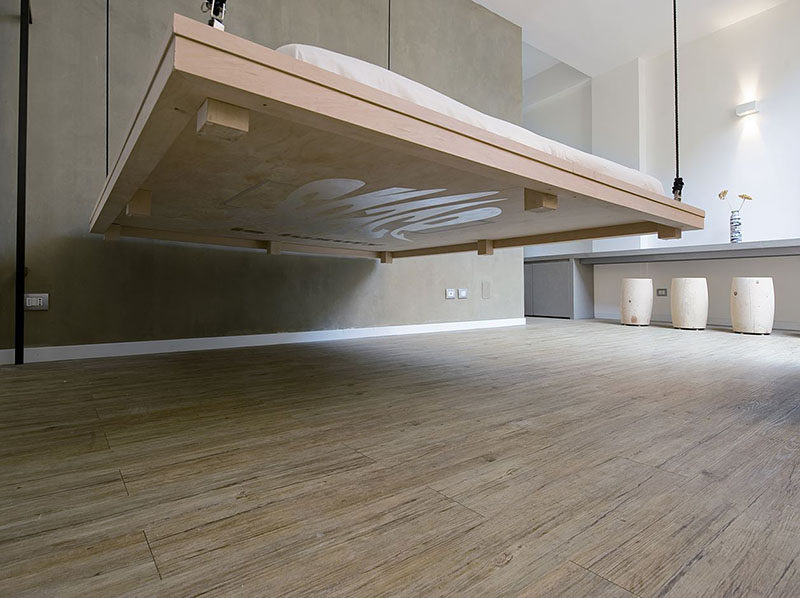 ---
By raising the bed up off the floor, hidden artwork that says 'Space is Luxury' can be seen.
---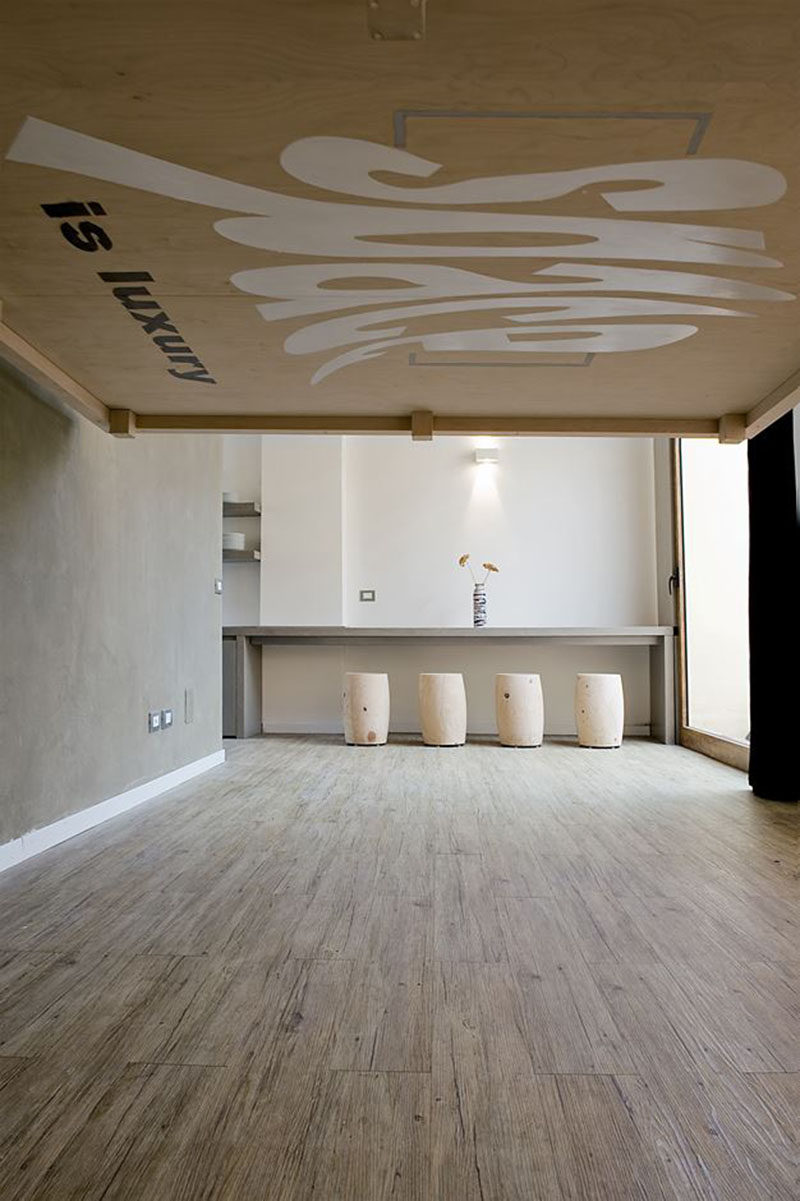 ---
When the bed is raised all the way to the ceiling, it opens up the apartment to have an open living area where the occupants can socialize with guests.
---