Pebble Design have created a bedroom for two young sisters, that features fun graphics and pops of color.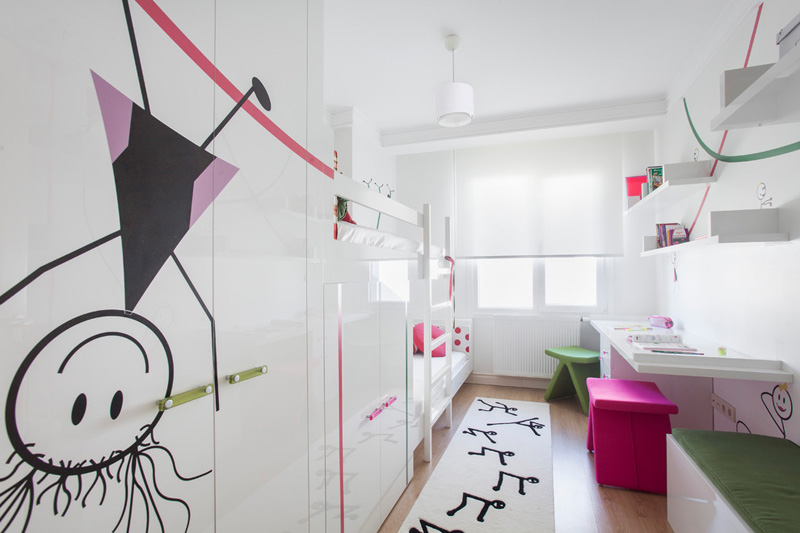 The designer's description
This bedroom, for two girls, age of 5 and 8, is designed according to the family's current needs considering a long time use. These two girls needed space for sleeping, dressing, studying and living all in 11 square meters (118 square feet).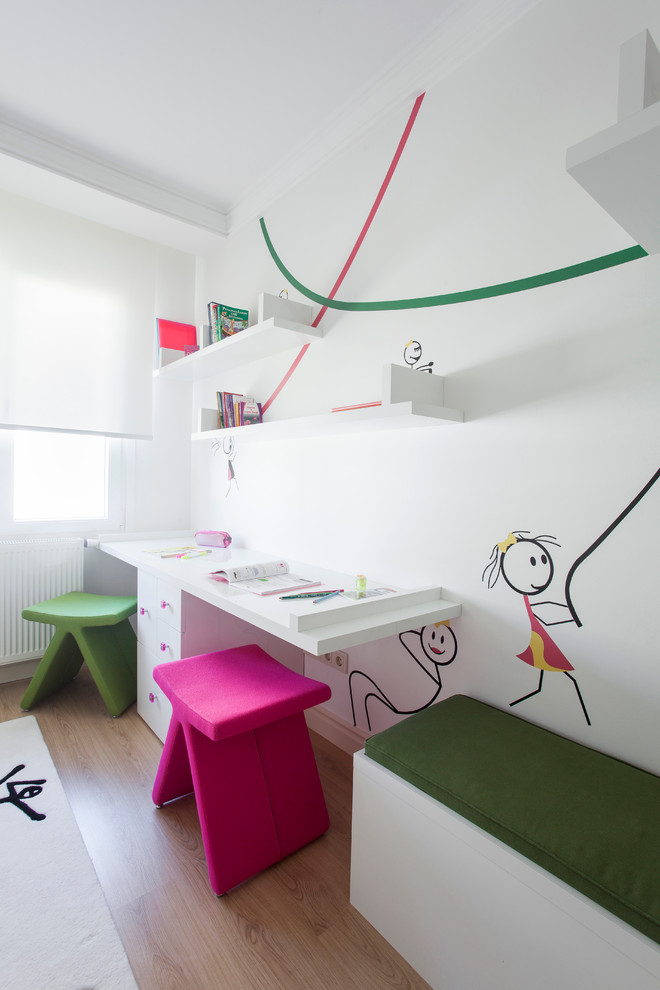 As there are two sisters living in the same room at different ages and tastes, we searched for a concept that can be satisfying for both and decided on Stick Girls. This is both a bedroom and living room for the girls, so we tried to specify it with the stickers on the walls, which are also designed as snapshots from girls' lives.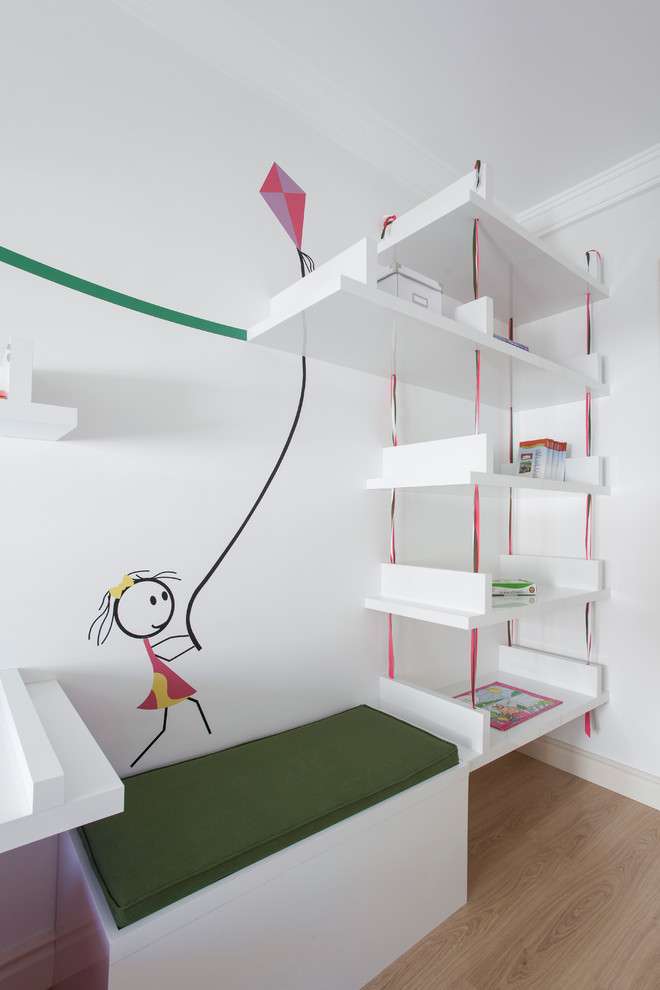 As the room is rectangular planned, we divided the room into two parts. When you enter, you can see the cupboards and beds on the left side and the working and entertainment part on the right side. In order to attain more space, the beds are designed as bunk beds. For Neval who would sleep at the bottom, the top bed is slide in order to give her space as she sleeps.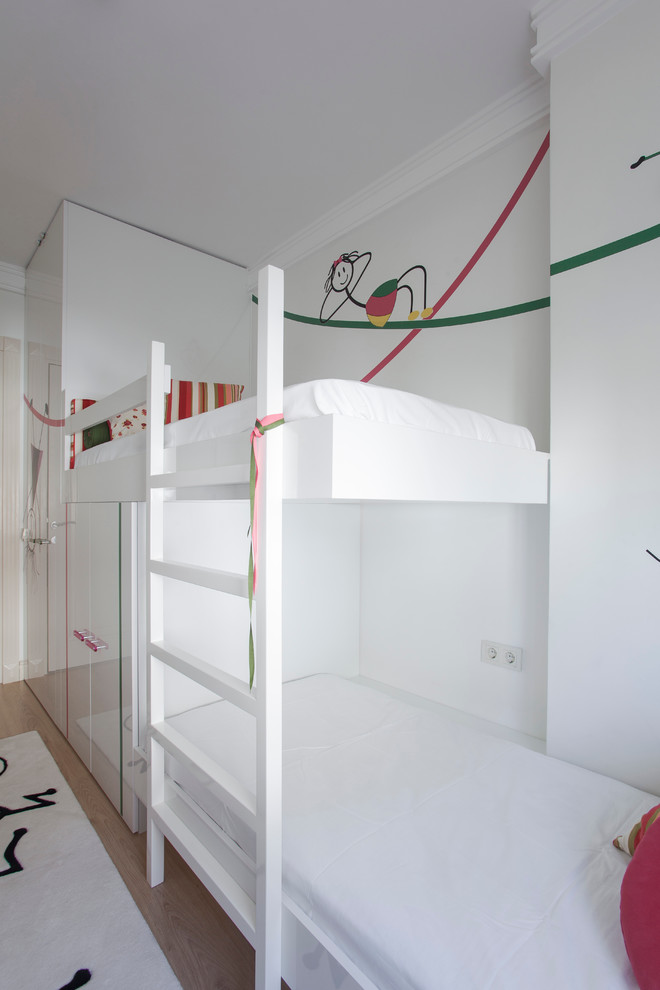 The wardrobes are designed as walking closets in which they can enter and change clothes. There is one big closet for the hangers and drawers, and a shorter one, which can be used for drawers and storage area for other stuffs.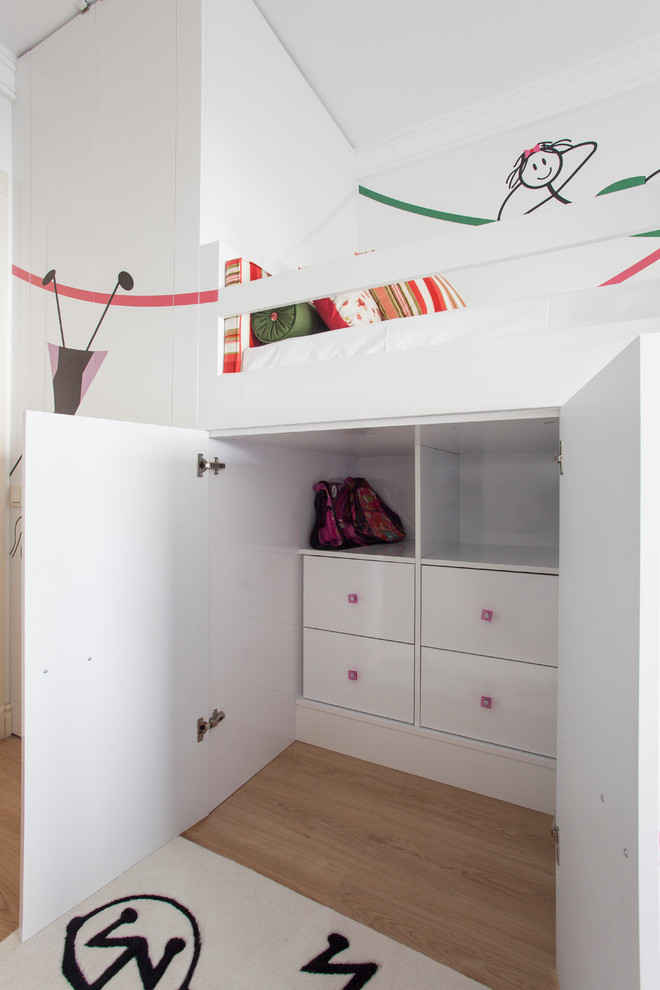 At the opposite wall, we have the study desk, which can be used by both girls at the same time. The desk is divided into two with the drawers below that identifies the boundaries for each. Above the desk, there are bookshelves, which are also combined with the shelf system at right. Between the desk and shelf cupboard, there is a hidden chest under the green cushion, which serves both as a storage area and extra seating in the room.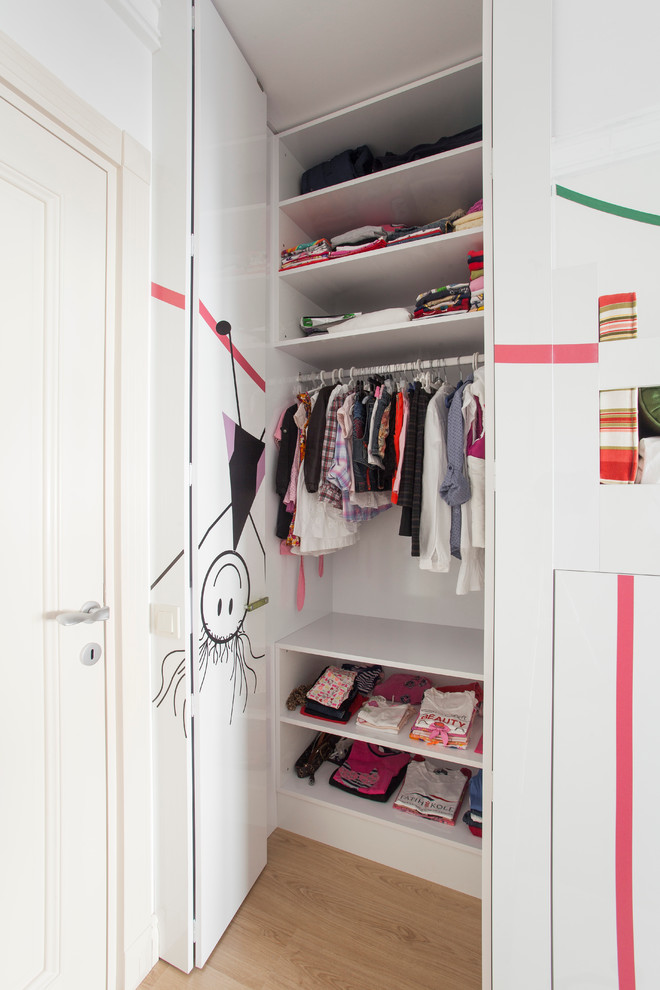 As the room is designed for long-term use, the furniture's are designed and produced in white acrylic and the joy needed for a child's room is given with the colors on accessories like cushions, stickers and stools.
Design: Pebble Design