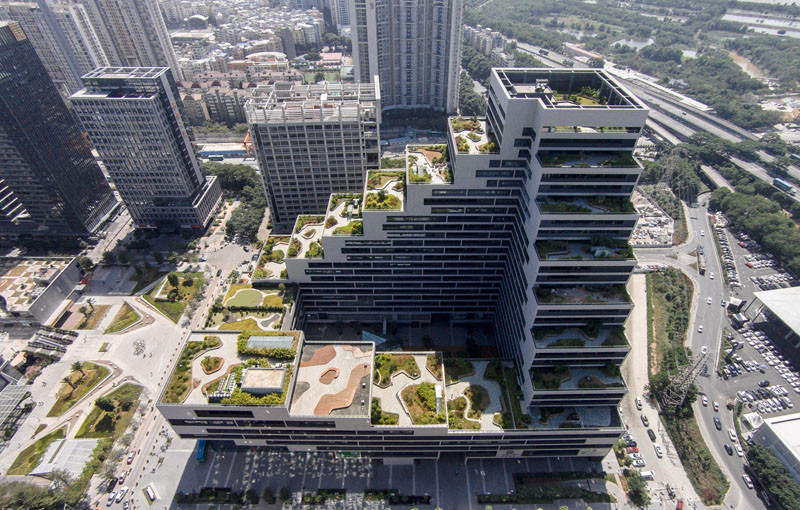 Standing at street level in Shenzhen, China, and looking at the Shenye TaiRan Building, you'd find it hard to believe that there are landscaped gardens on each level of the building.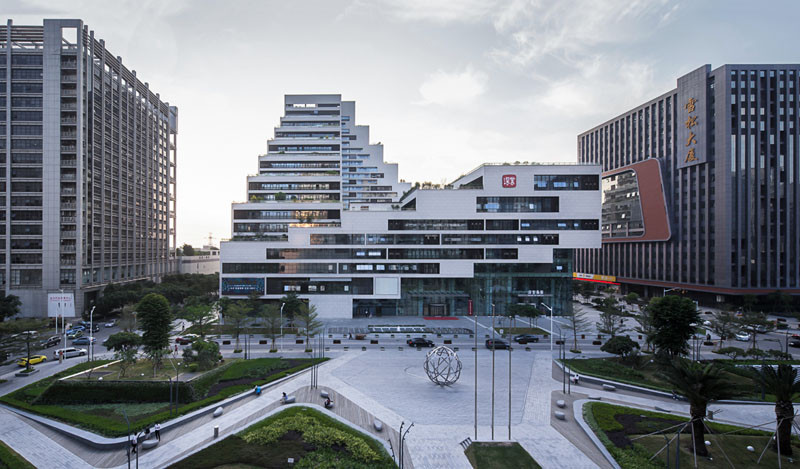 ---
The building, designed by ZHUBO DESIGN, has been laid out so that there are many private rooftop terraces, all featuring lush gardens, walking paths and curved benches.
---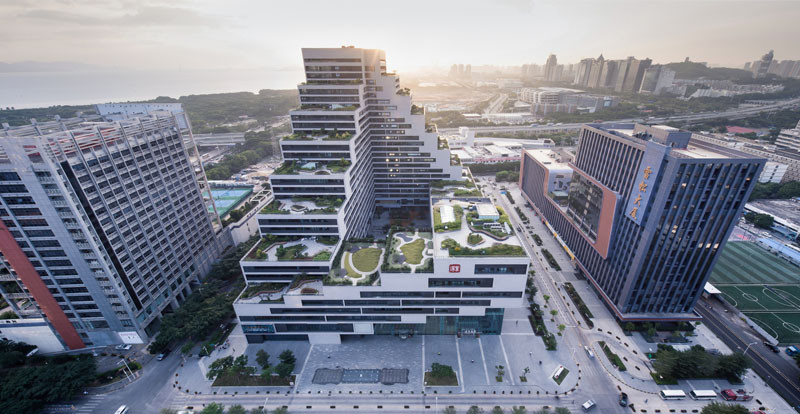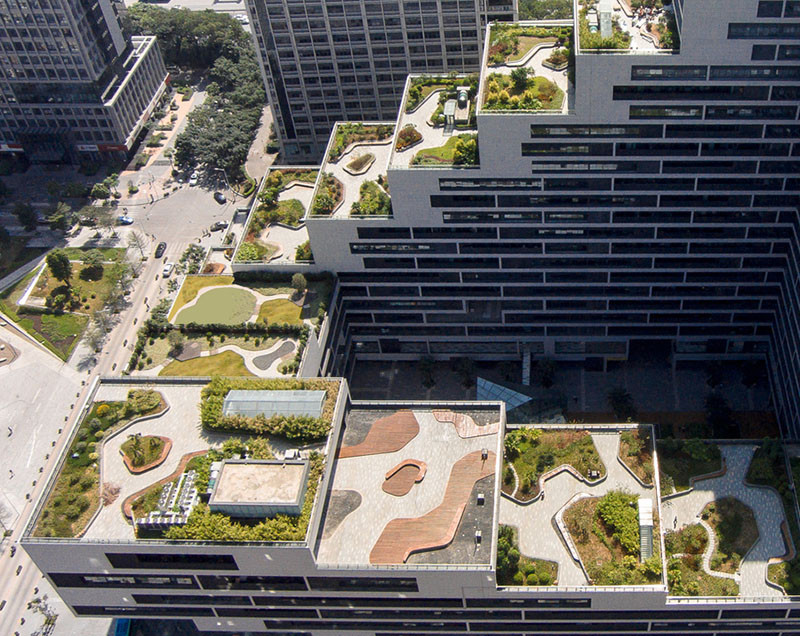 ---
The terraces create a unique sight from the surrounding office towers. For the internal office staff they provide a nice place to relax in a big city.
---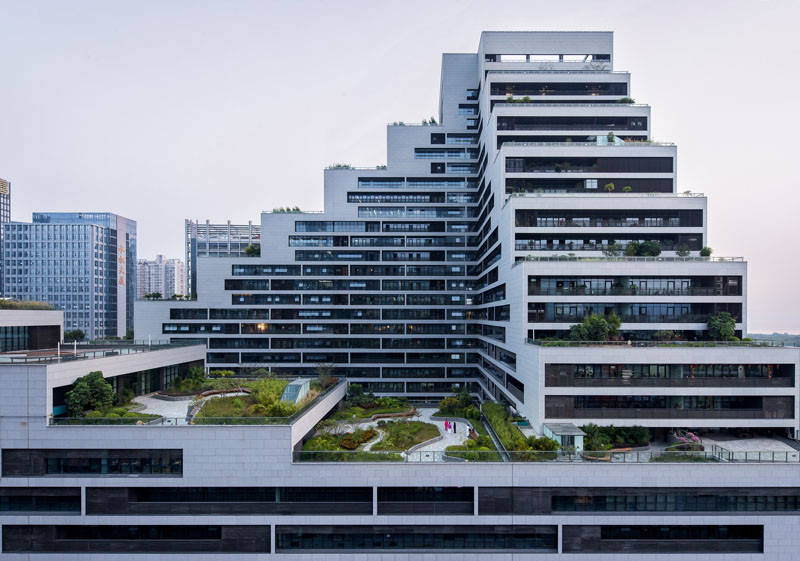 ---