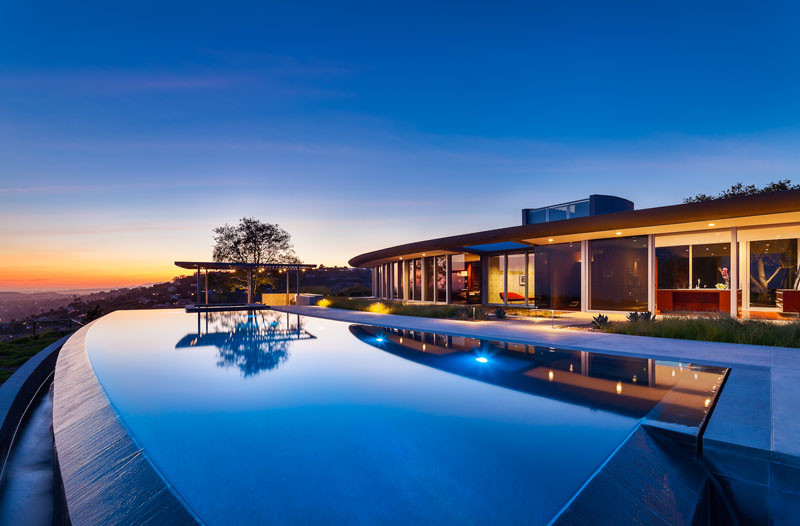 This home in the foothills of Santa Barbara, California, has amazing 360-degree views of the Pacific Ocean, the City of Santa Barbara to the south, and the Los Padres mountains to the north.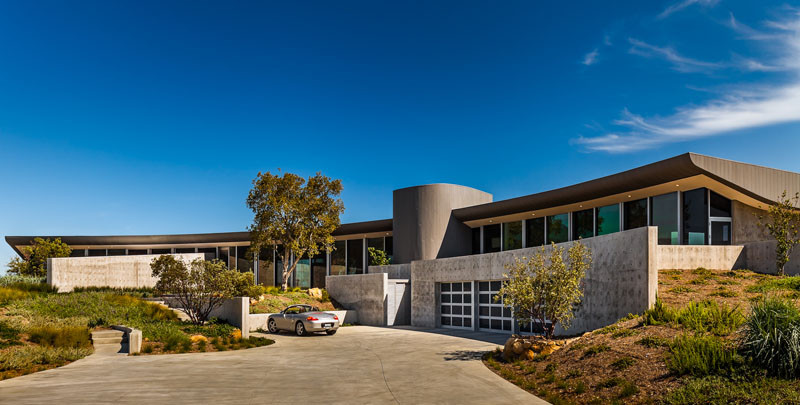 ---
The home, designed by NMA Architects, is a result of their clients wanting to have a very bold, modern home specifically made of concrete and glass.
---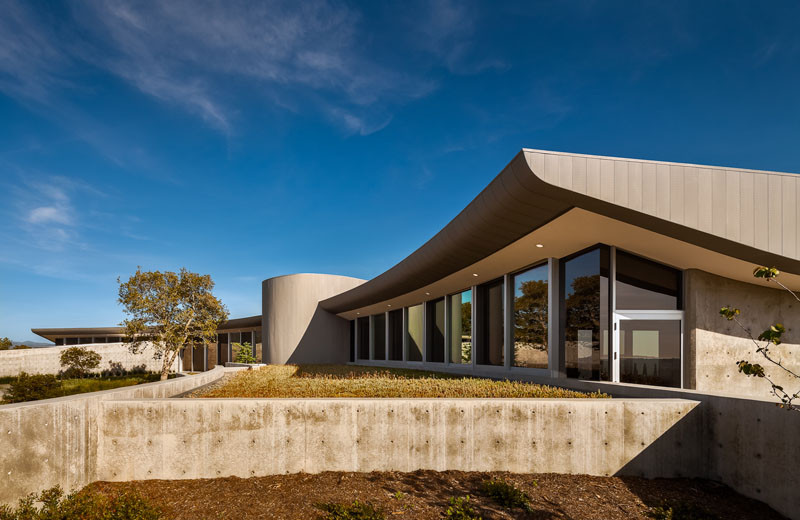 ---
NMA Architects began the design process with several different ideas, however together with their clients, decided that the home should be a dramatic sweeping curvilinear building form.
---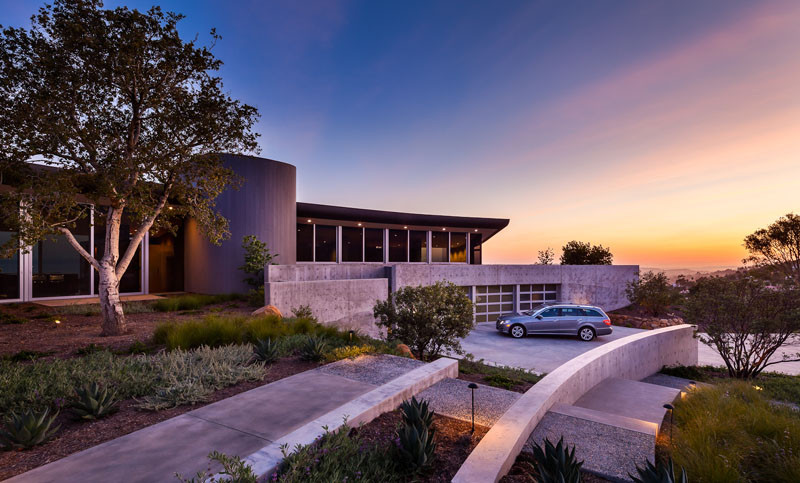 ---
Here you can see the street-side of the home, with exposed cast-in-place concrete walls.
---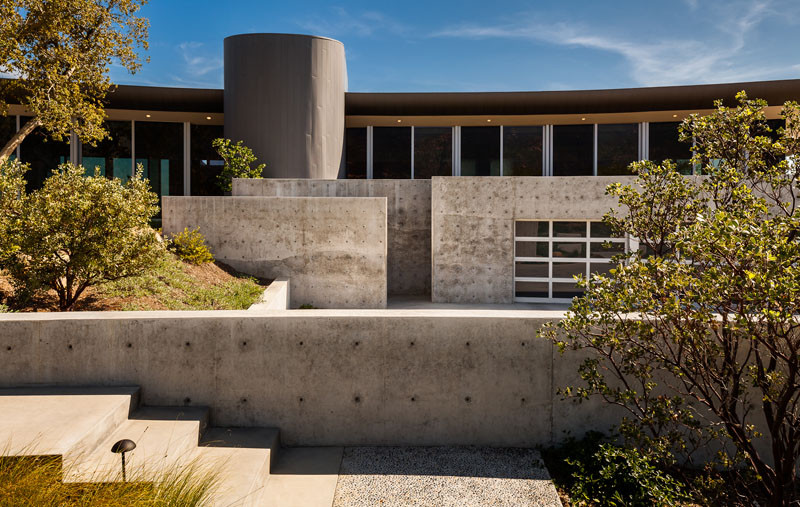 ---
Here is a glimpse of the view that the home has.
---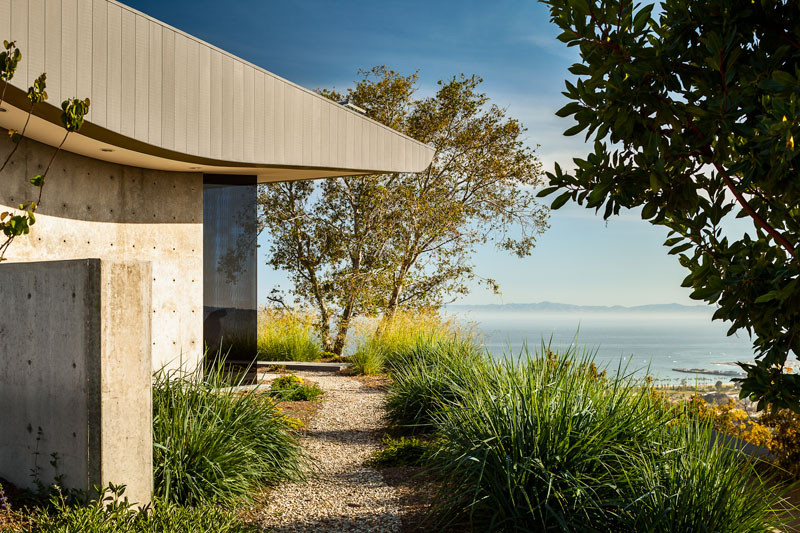 ---
The home has a curved design, as a direct response to the site context and to take advantage of the expansive views.
---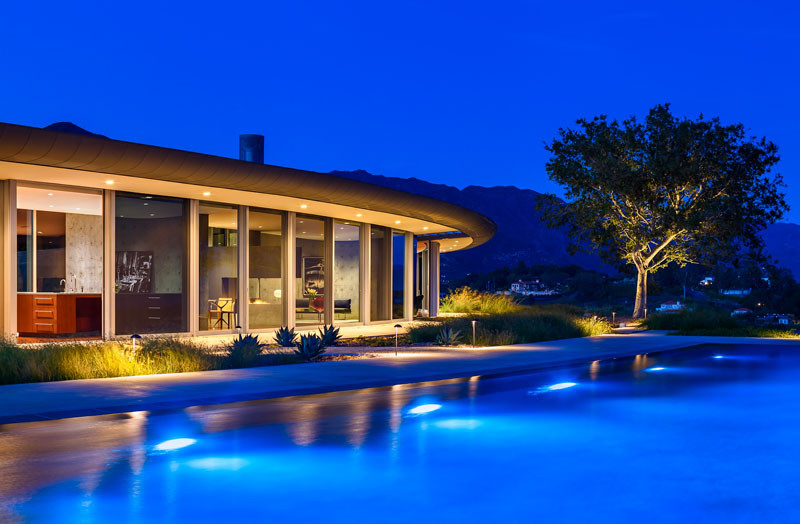 ---
A large swimming pool sits between the home and the amazing views.
---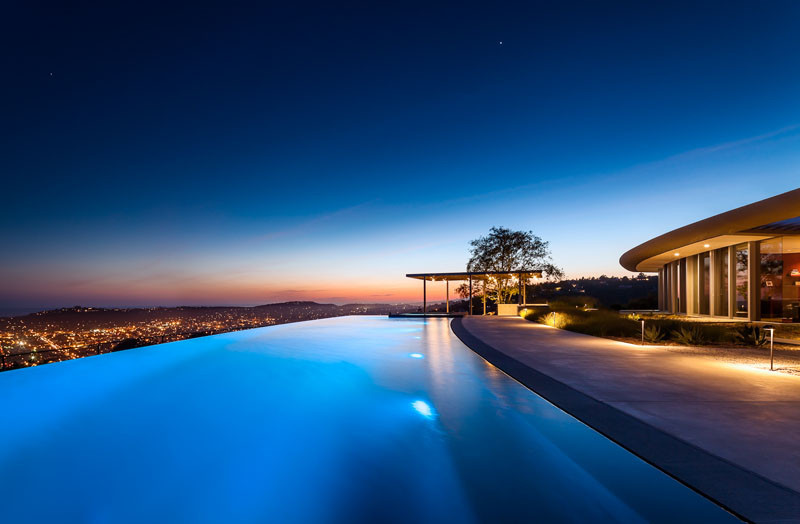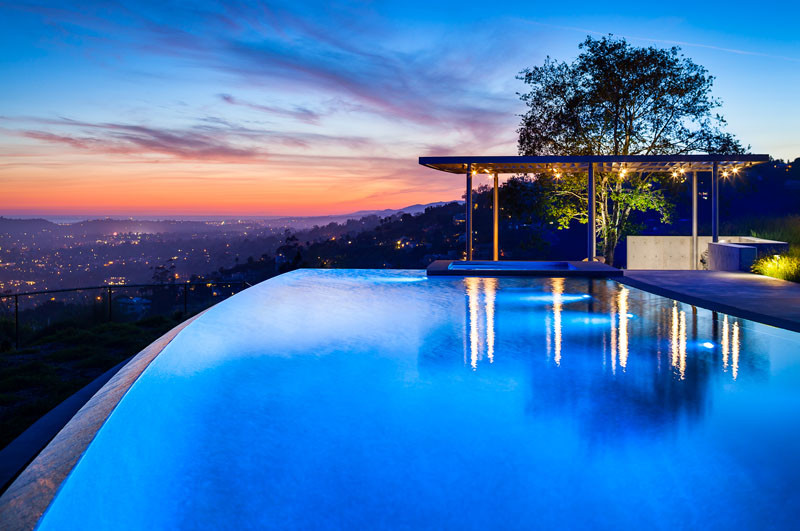 ---
At the end of the pool, there's a covered outdoor lounge, with a kitchen/bar area.
---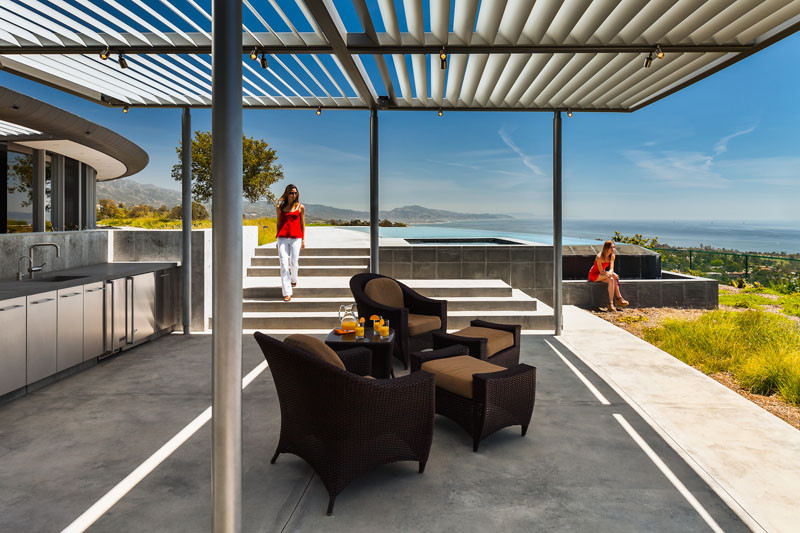 ---
The raw concrete is carried through to the interior.
---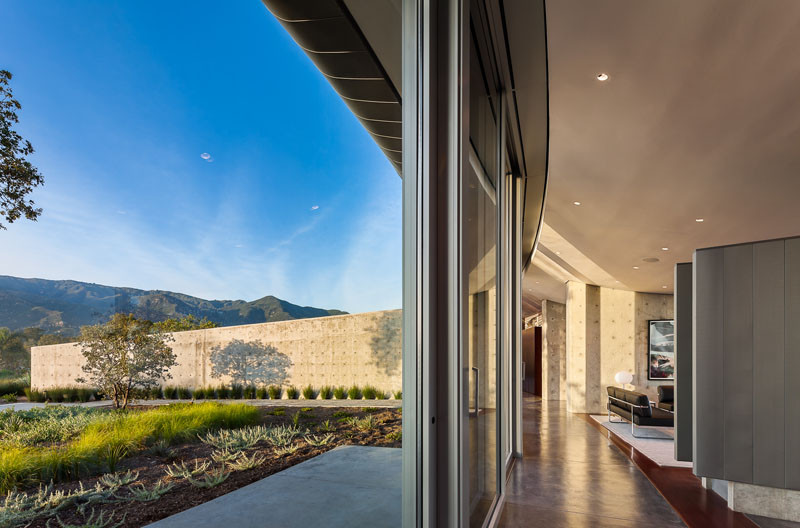 ---
The curved design of the house is followed through to the interior, with curved concrete sections separating the different areas.
---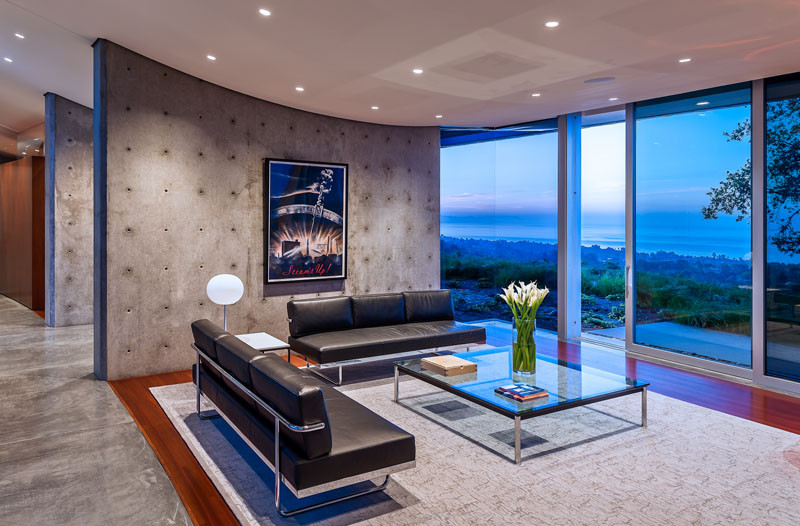 ---
Even the fireplace acts as a partition between the next space.
---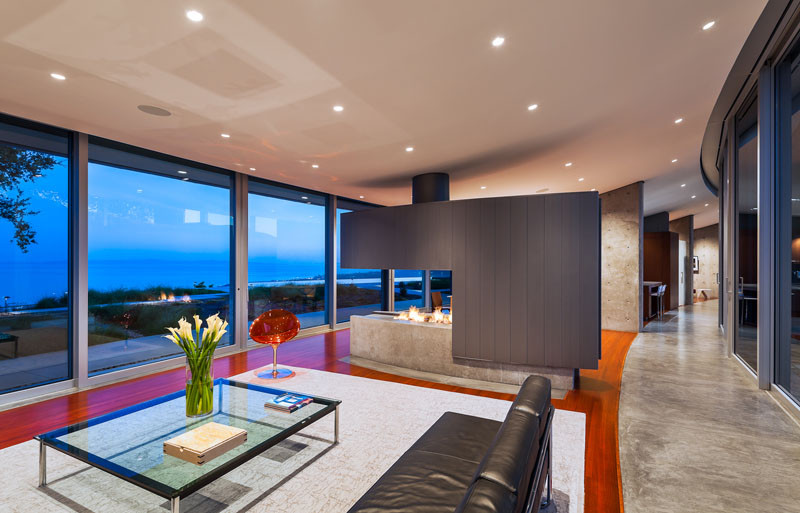 ---
There's also the perfect spot to display your motorbike.
---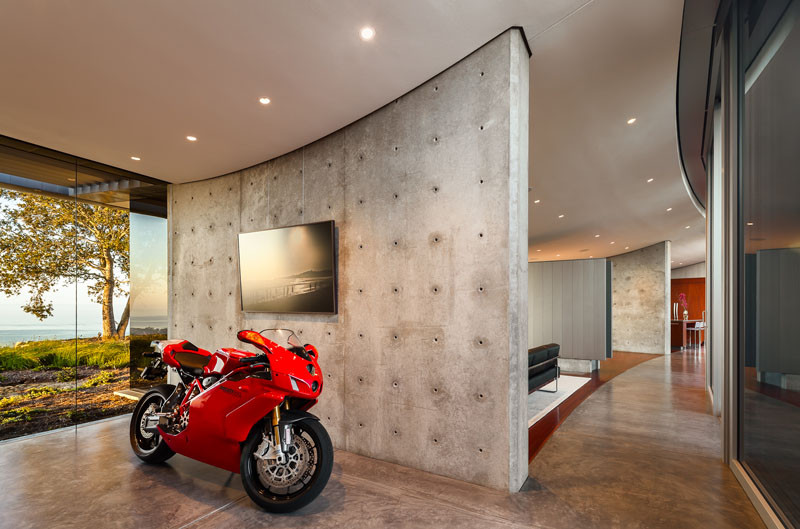 ---
The different interior spaces, like the kitchen, have views from both sides.
---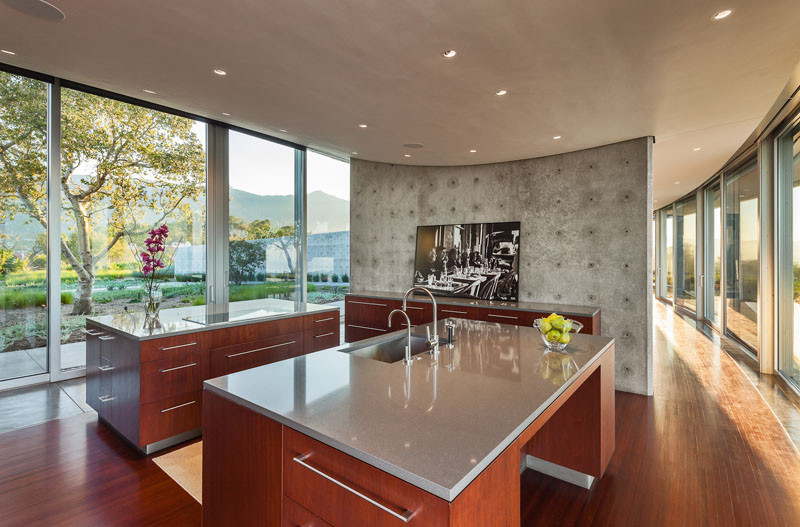 ---
The home is flooded with natural light.
---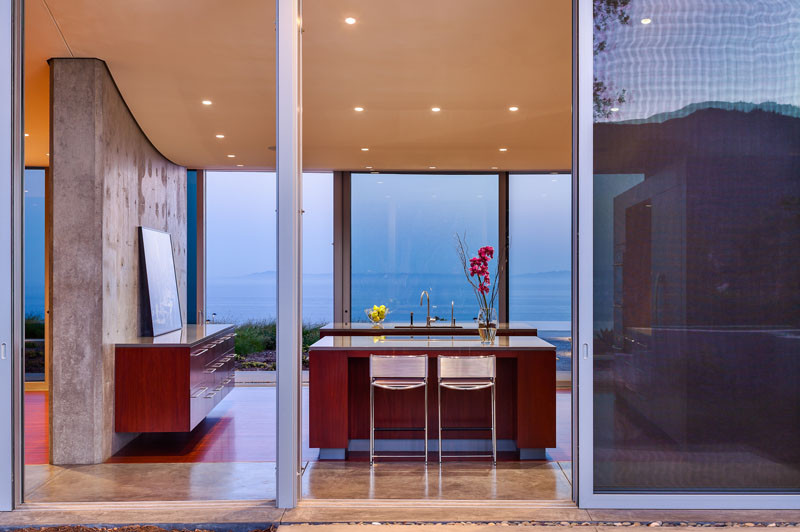 ---
The bathroom has custom cabinetry designed to fit the space perfectly, and you can enjoy the views from the bathtub.
---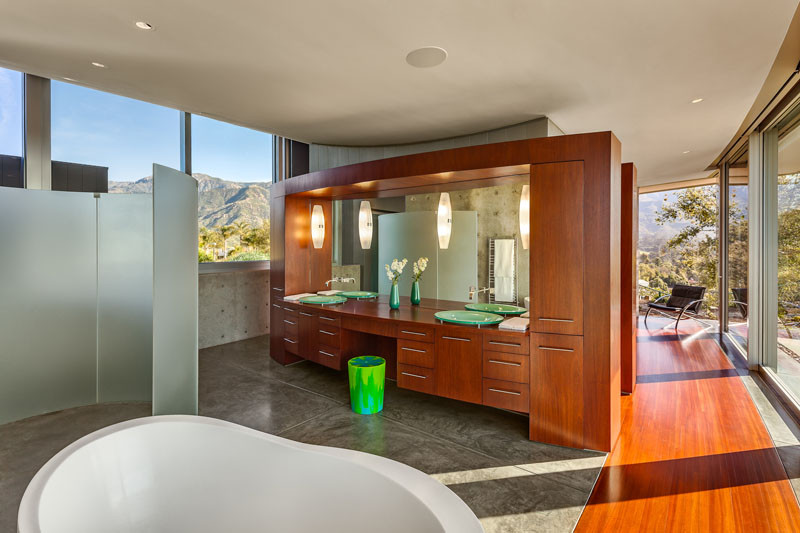 ---
A large mirror in the gym makes sure you can see the television and the view at the same time.
---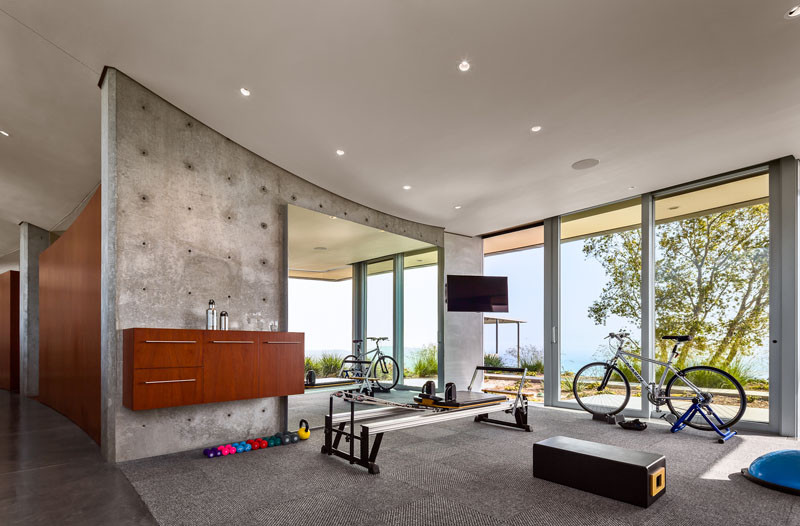 ---
The staircase continues the theme of the home with the glass stair treads and raw concrete.
---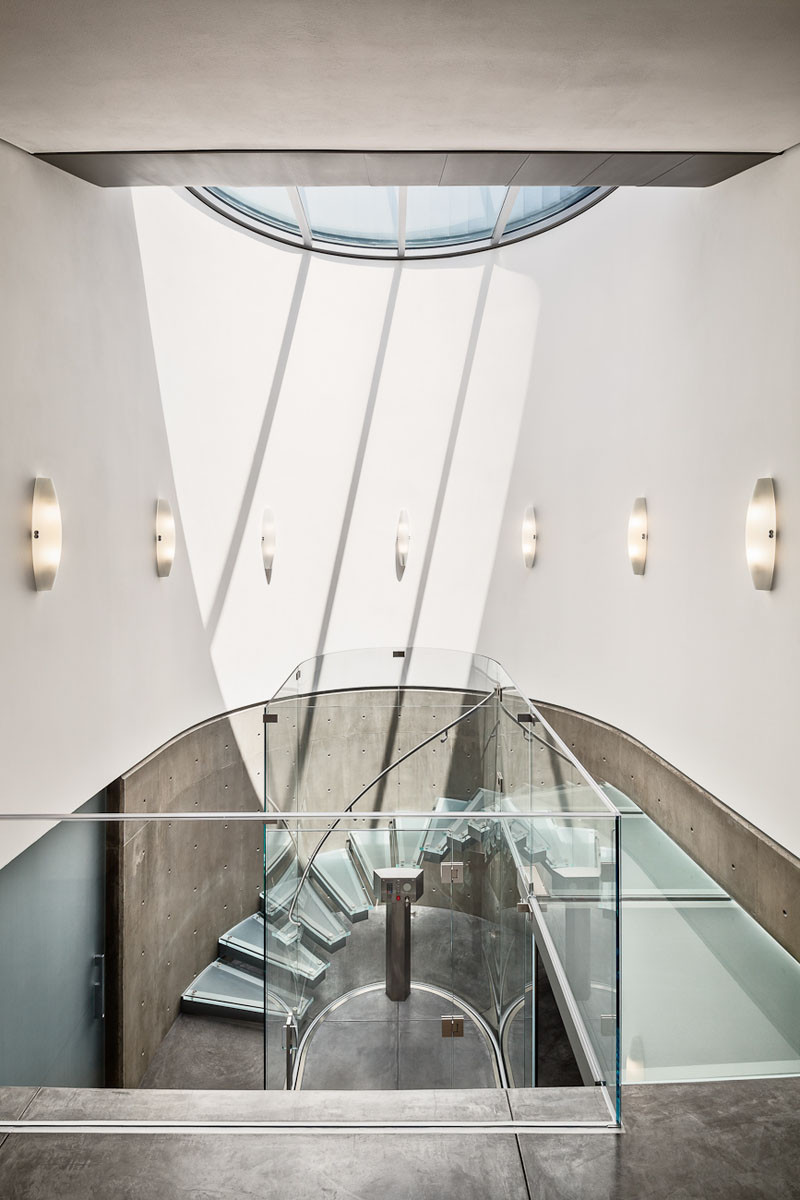 ---