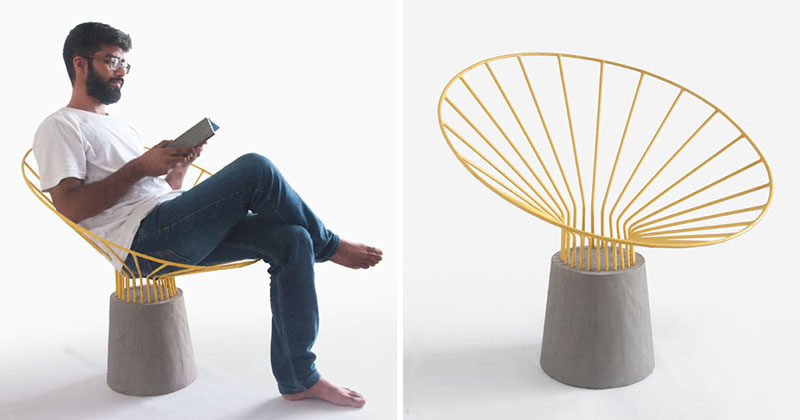 Inspired by building construction materials like concrete and steel, Fifth column, an architecture, interior design and furniture design consulting firm based in Vadodara, India, created the 'Reo Chair'.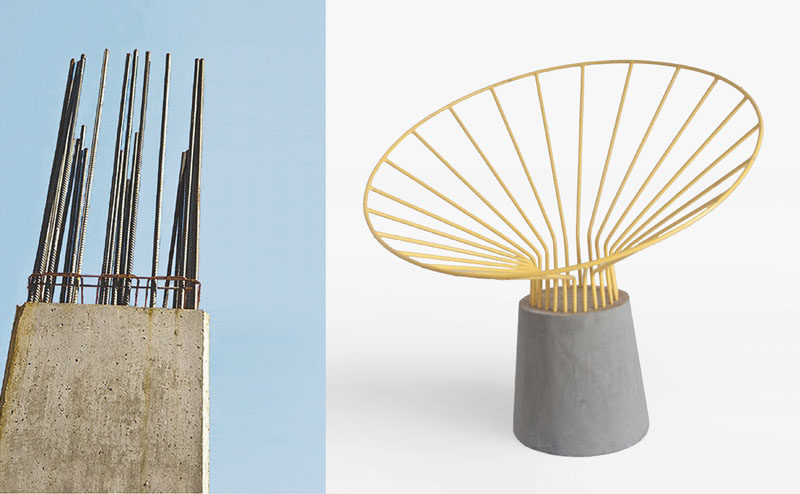 ---
The design uses steel rods that have been bent at a specific angle to suit the ergonomics of a comfortable seat. The rods were then placed into a hollow concrete base, resulting in the creation of a outdoor garden chair.
Even though the chair looks heavy, it weighs just 17 pounds (or 8 kilograms), making it light enough for a person to easily move it.
---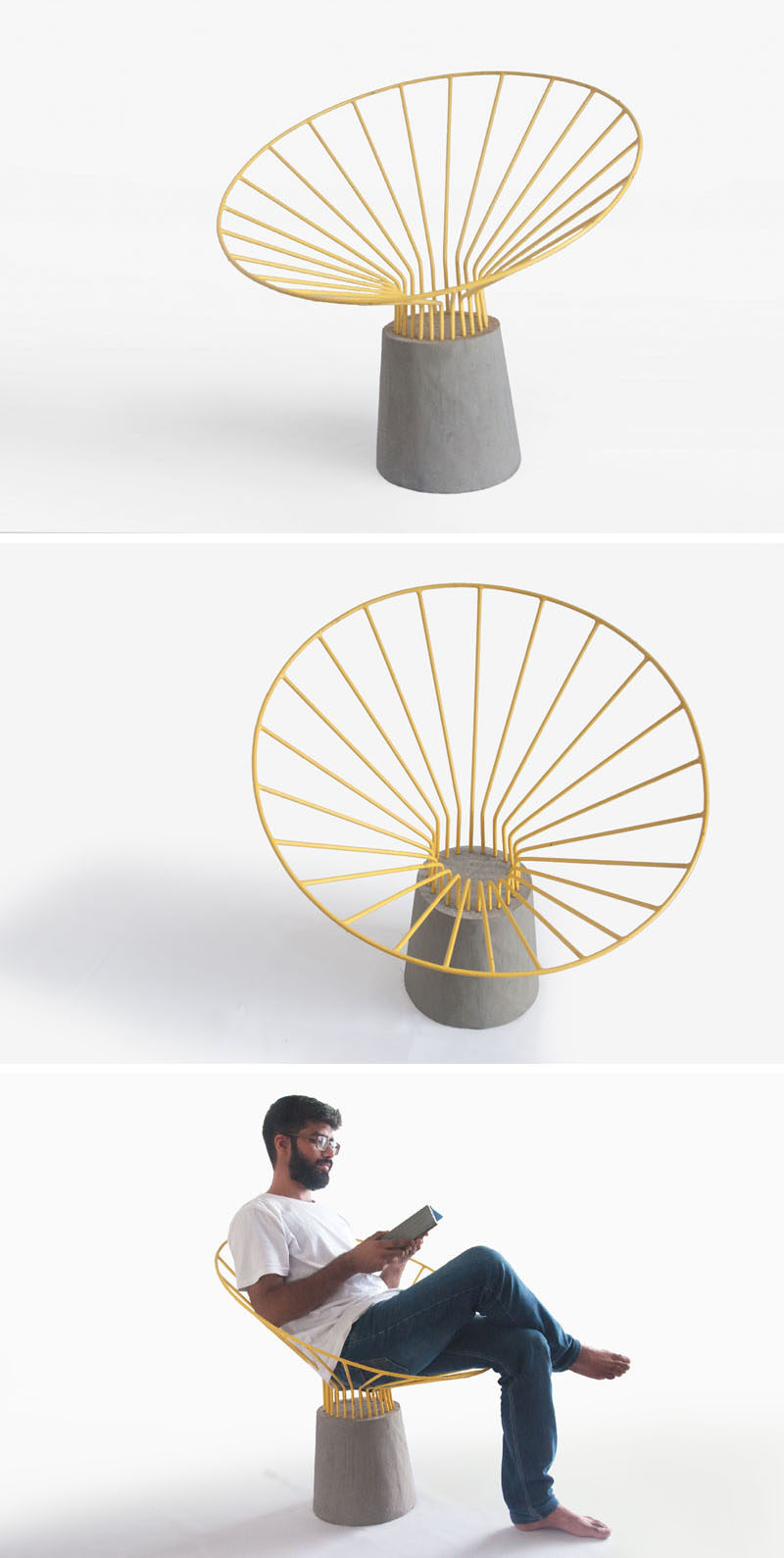 ---