Kadawittfeldarchitektur have designed this children's day care center on the property of the Beiersdorf AG offices in Hamburg, Germany.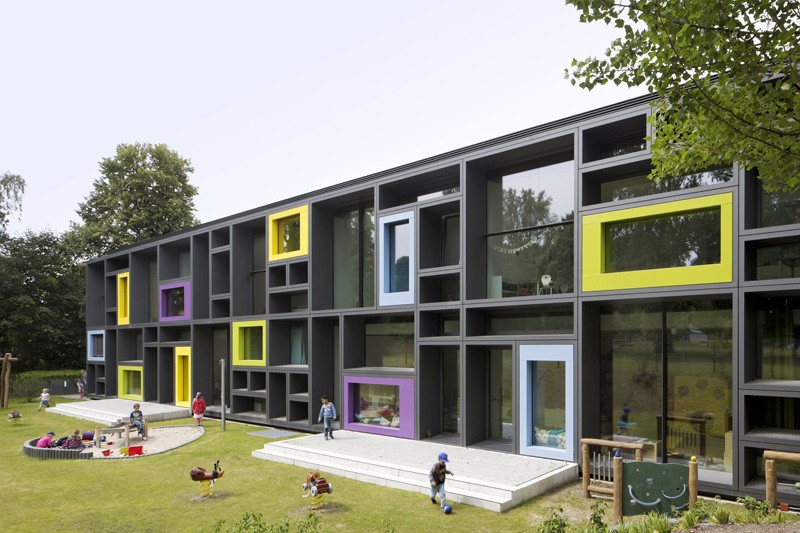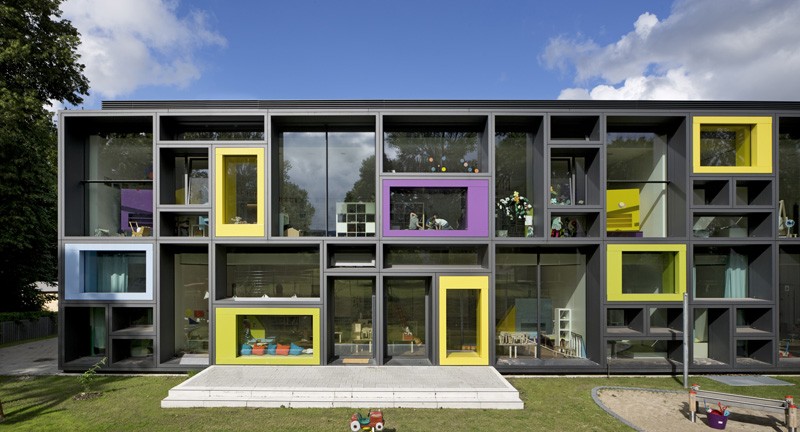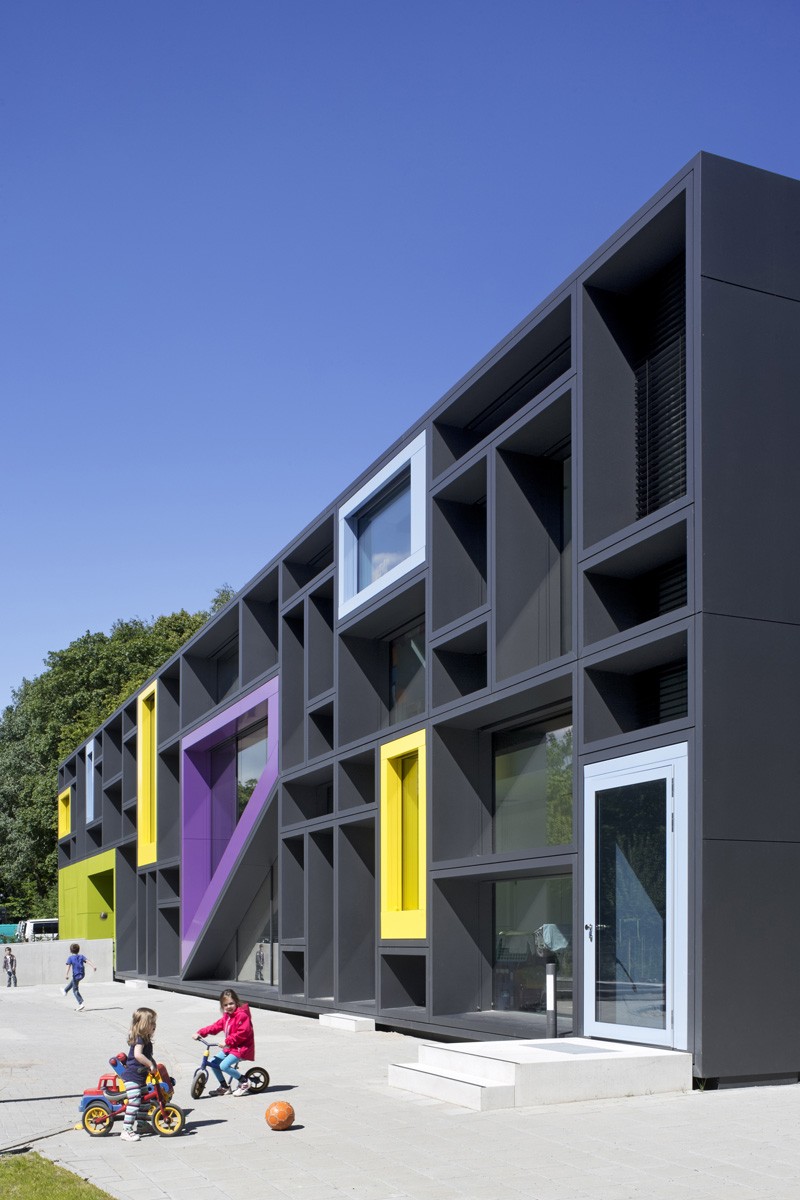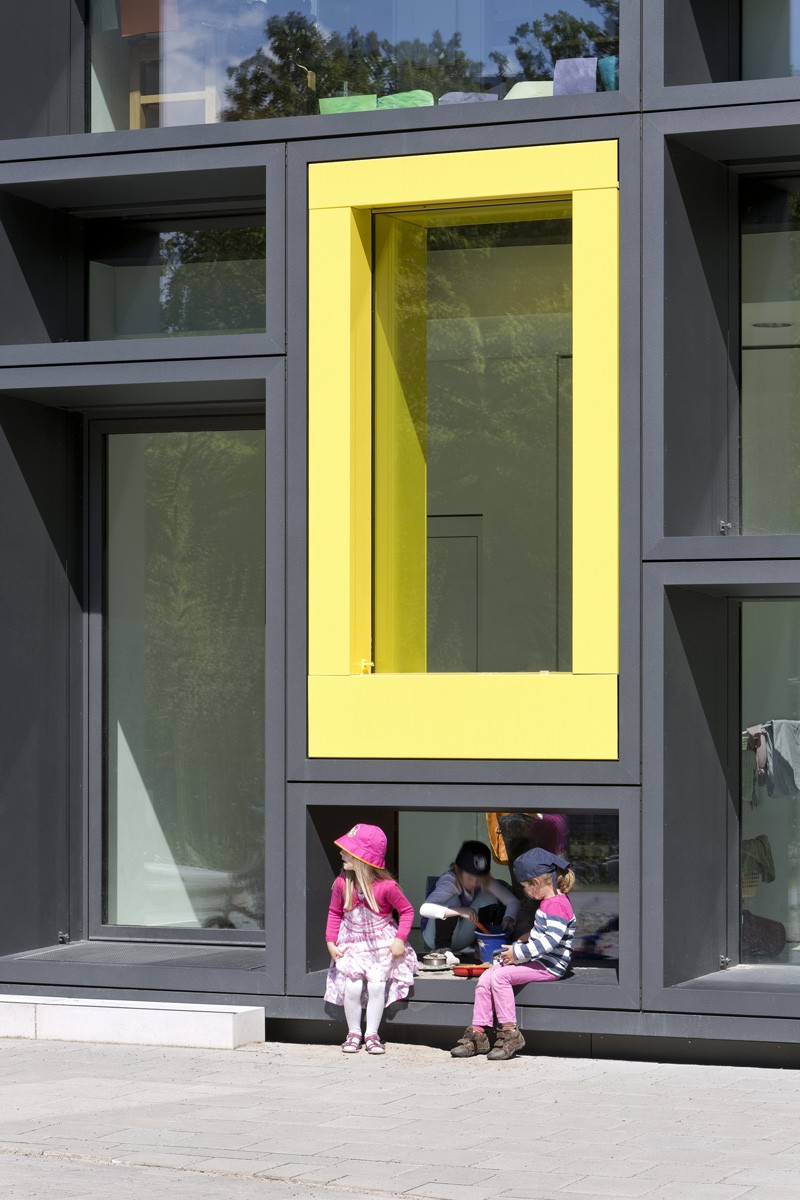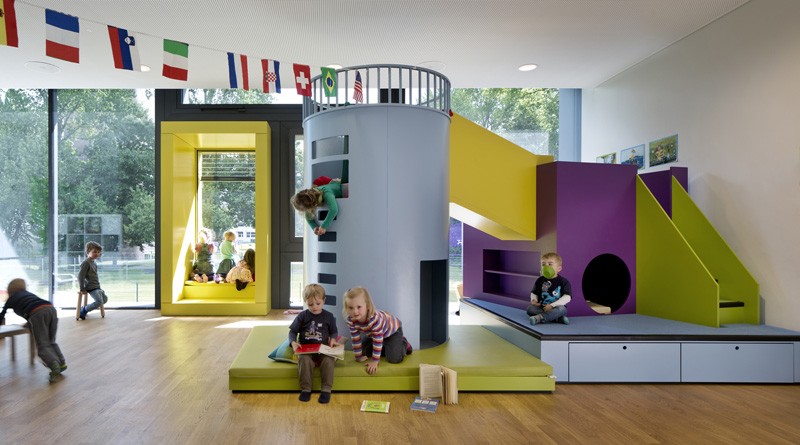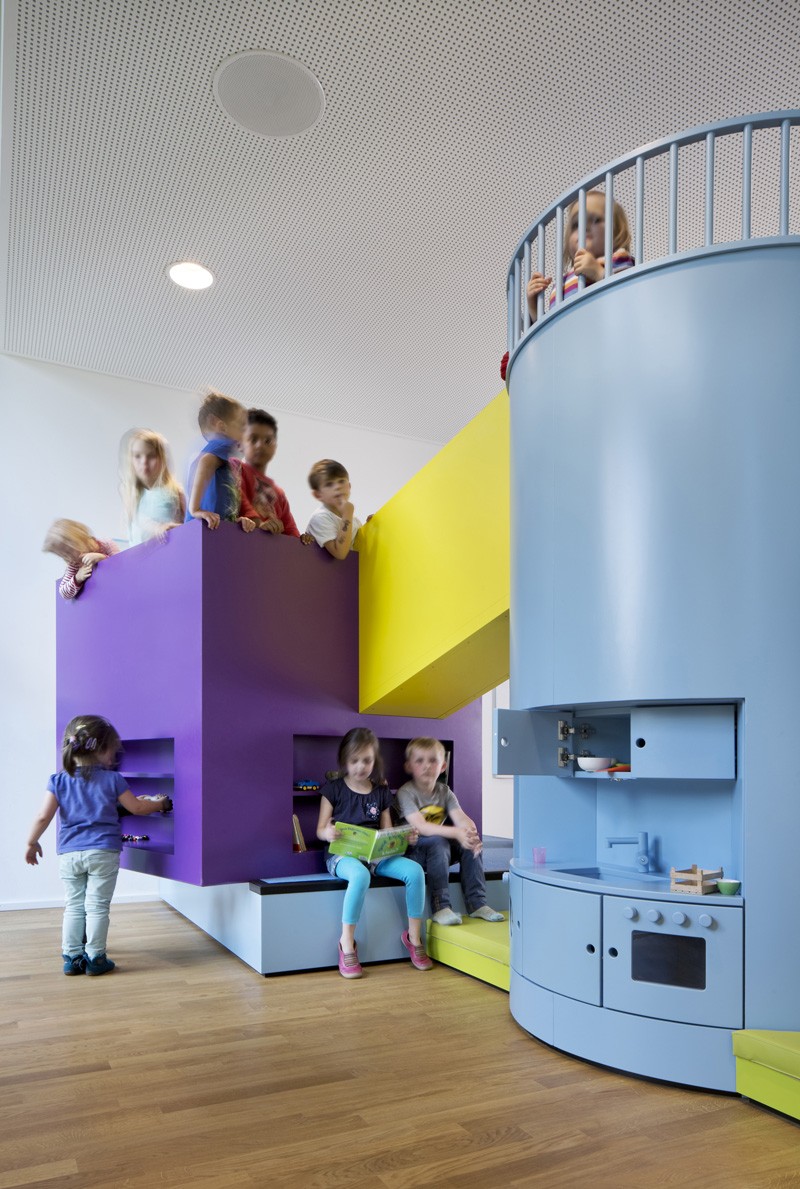 Description from the architects:
The two-storey building located on the edge of a park-like green space of the inner-city area of company Beiersdorf AG in Hamburg- Eimsbüttel . The rectangular building is organized around a very compact two-storey central multipurpose room that serves as a games room and lounge area . Inspired by the history of Beiersdorf AG , the appearance of Kita Beiersdorf derives from the abstract sense of the workings of a pharmacist cabinet. As a shelf -like structure, the facade in a variety of functions and requirements may react and can at the same time by a generous glass of group and lounges create a bright and transparent environment that offers the best conditions for playing and for pedagogical work .
Divided , false colored frame and make the façade on the outside and give children orientation and identification with their groups. From the interior of available you can find a complement in varied game elements that encourage as platforms, boxes, sitting and climbing objects the child's imagination.
Architecture: Kadawittfeldarchitektur
Photography by Werner Huthmacher