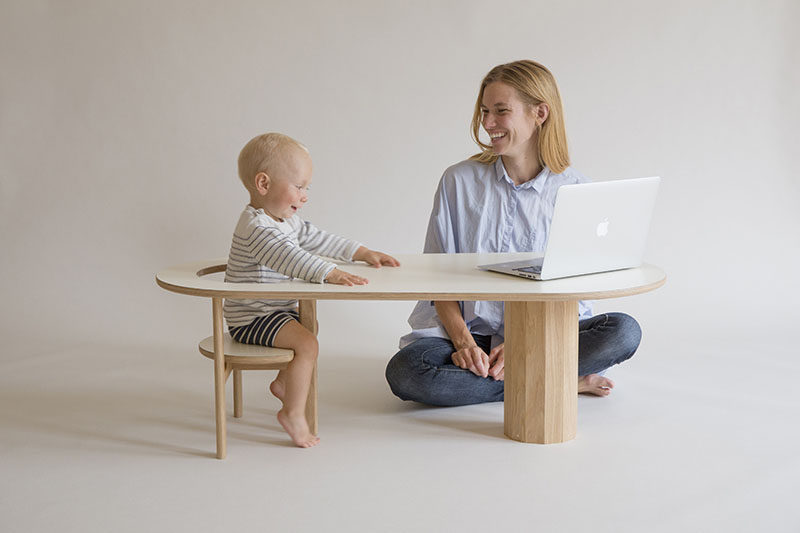 Designer Kunsik Choi has created Boida, a coffee table that doubles as a seat for the little ones in your life or as a magazine / book holder.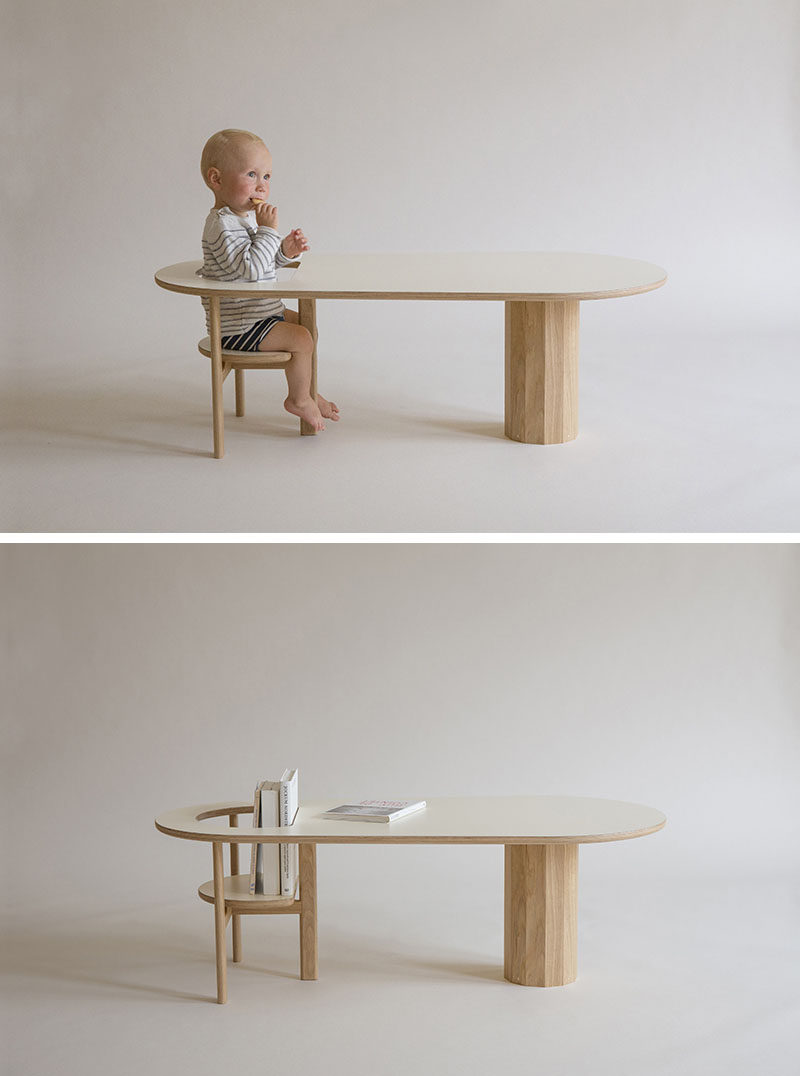 ---
Made from wood, the coffee table has a cut-out section that allows a small child to sit in it, while the parent can have space for their own thing, but be engaging with the child at the same time.
---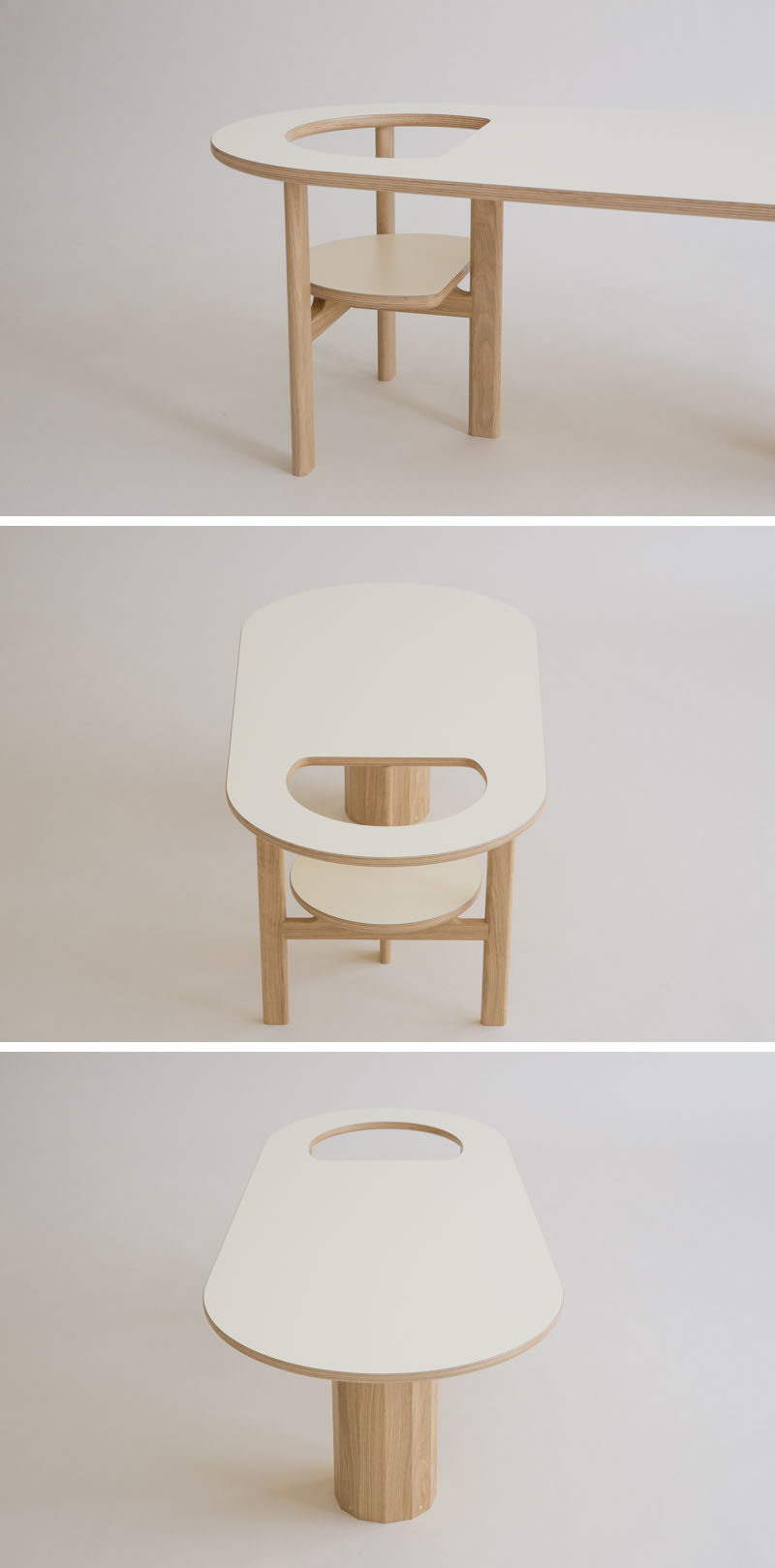 ---
When not in use as a seat, it simply becomes a space to hold books and other items that normally gather on the coffee table.
---