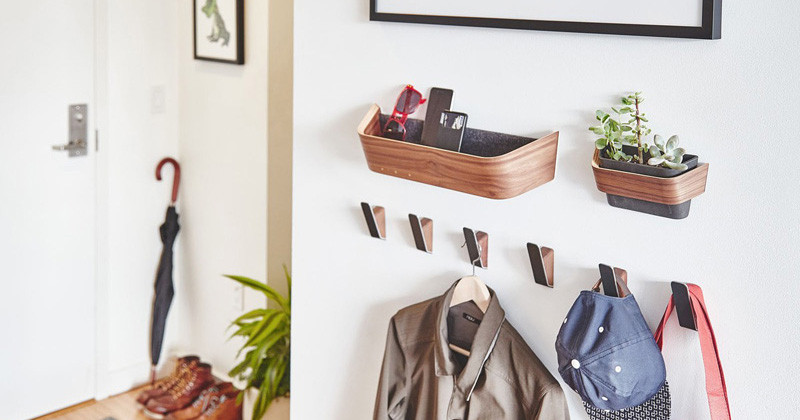 Grovemade, a design studio in Portland, Oregon, have launched their Entryway Collection.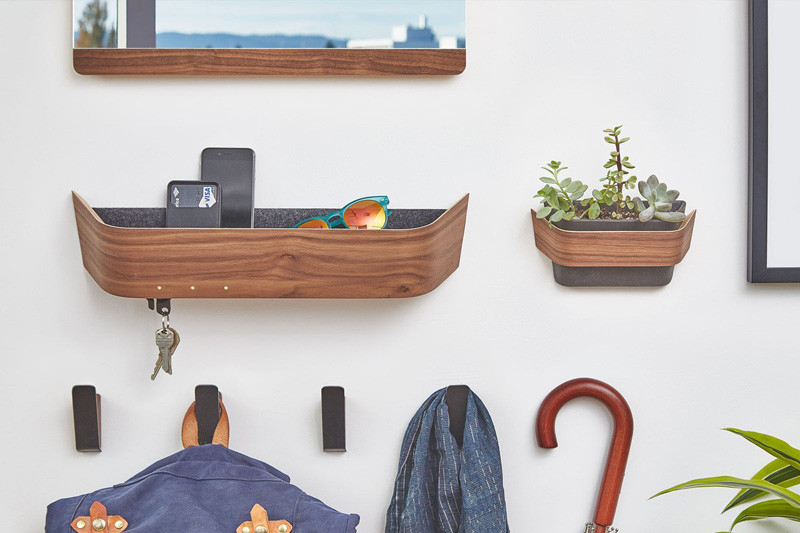 The collection is made up of designs that are useful to have in your entryway, like a catchall for your keys or sunglasses, coat hooks, a planter, and a mirror.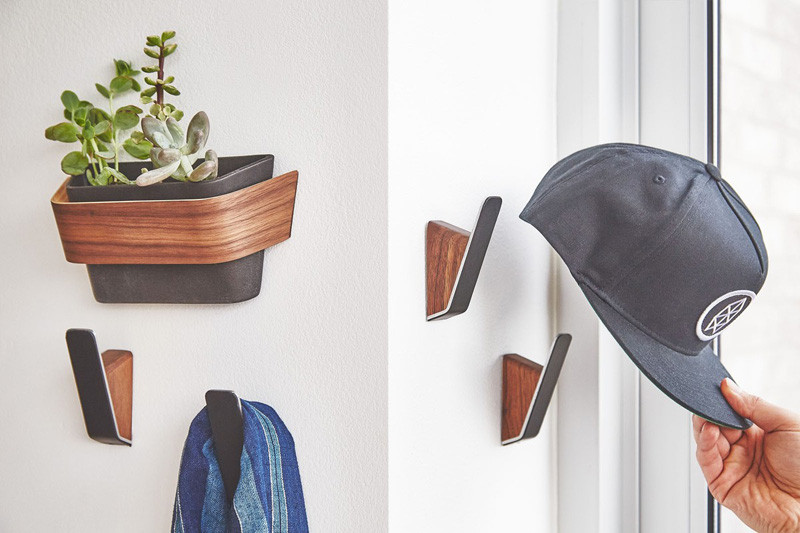 Each piece is made by hand in their Portland workshop, and are made from either Eastern Hardrock Maple or Black Walnut.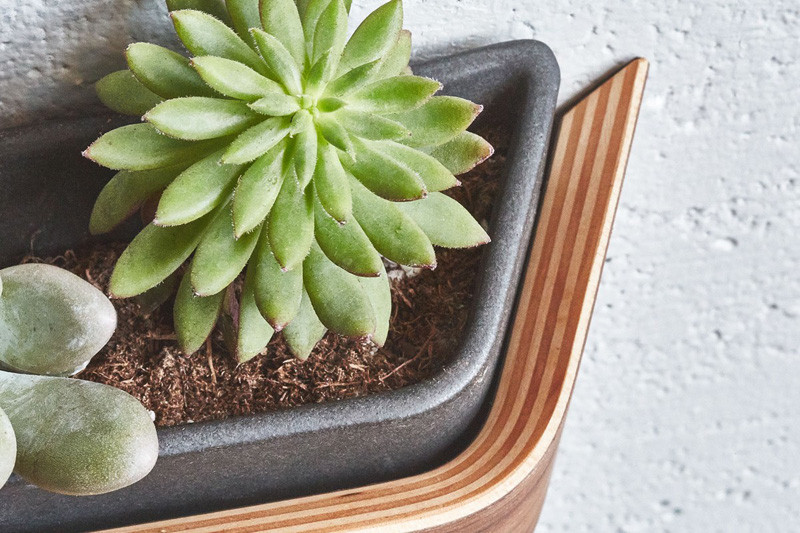 Below is the lighter wood, the Eastern Hardrock Maple. You can also see the mirror in this photo.