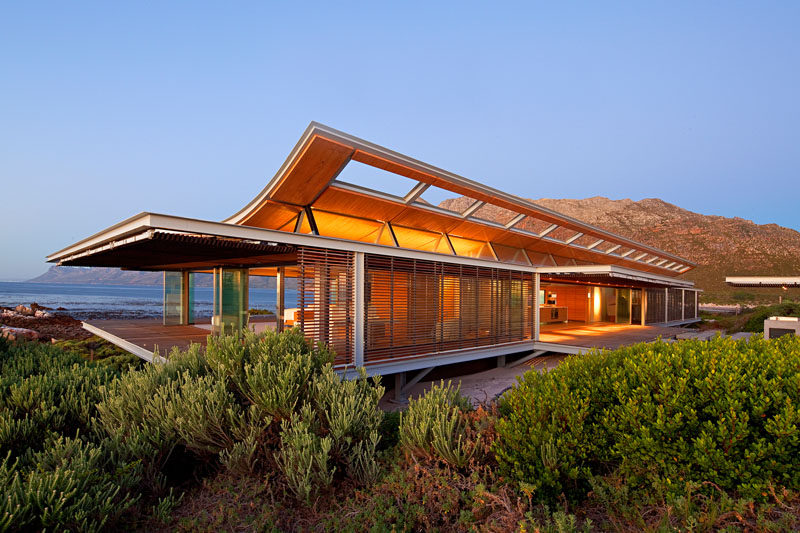 This beach house couldn't get any closer to the water even if it wanted to. Located near Cape Town, South Africa, this house was designed to create an extraordinary living experience.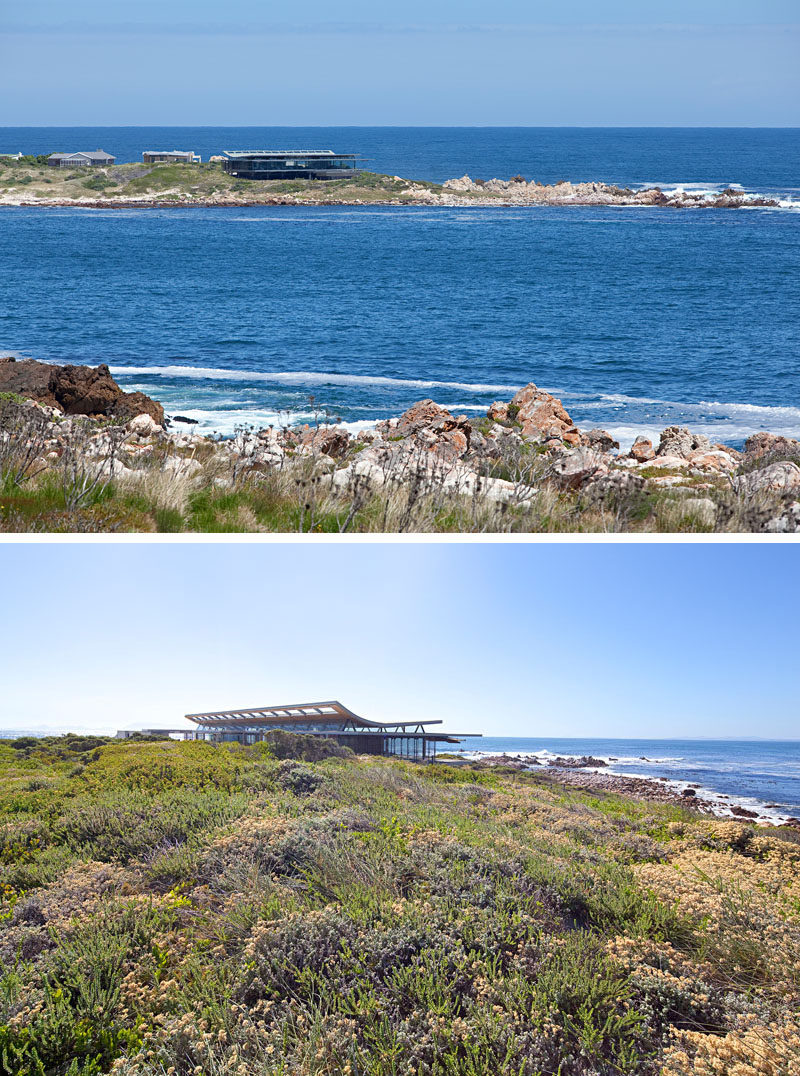 ---
The house was designed by Elphick Proome Architects, as a response to their client's brief 'to create a single space vacation house and fully embrace the remarkable seaside location.'
---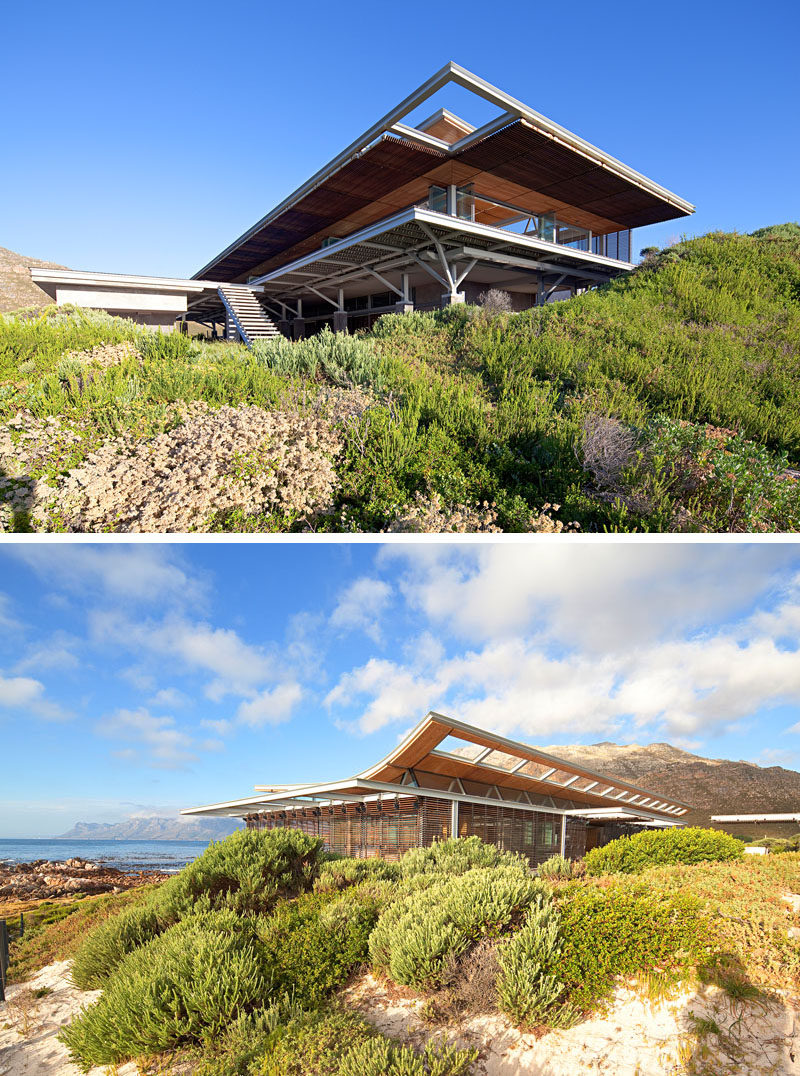 ---
The home was built using a minimal steel framed box with a hull-shaped roof, clad in hardwood.
---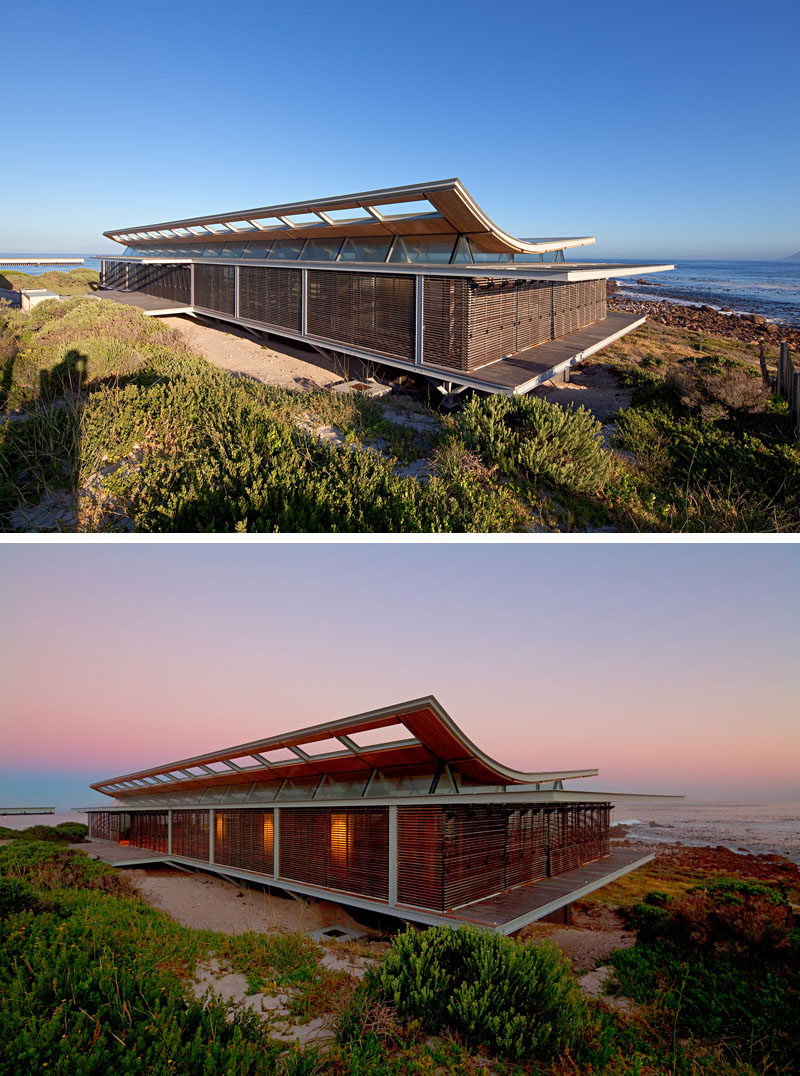 ---
All of the external walls are made up of frameless sliding folding glass doors, with privacy and security added with slatted hardwood shutters, which open hydraulically to become verandas when open and a continuous secure screen when closed.
---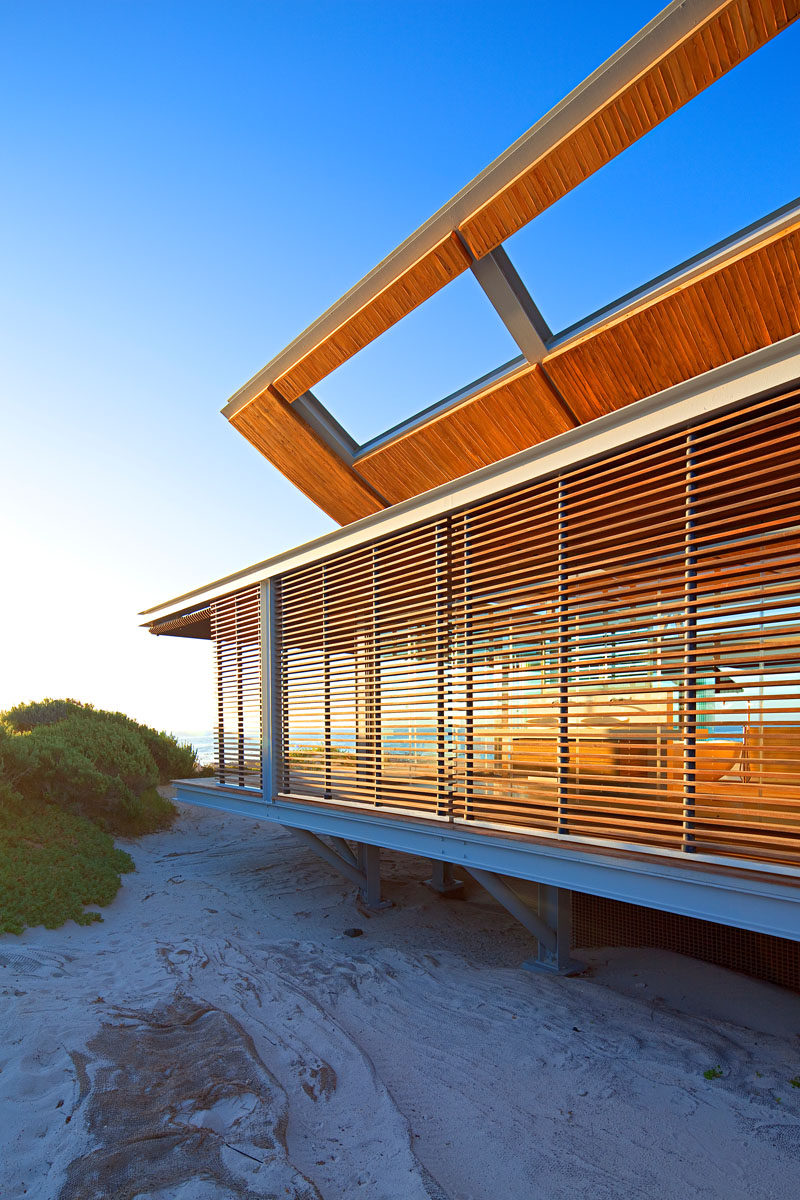 ---
To protect the surrounding nature, the house and pathway was elevated to allow the vegetation to continue to grow underneath them. Upon entering the house, there's a covered outdoor kitchen.
---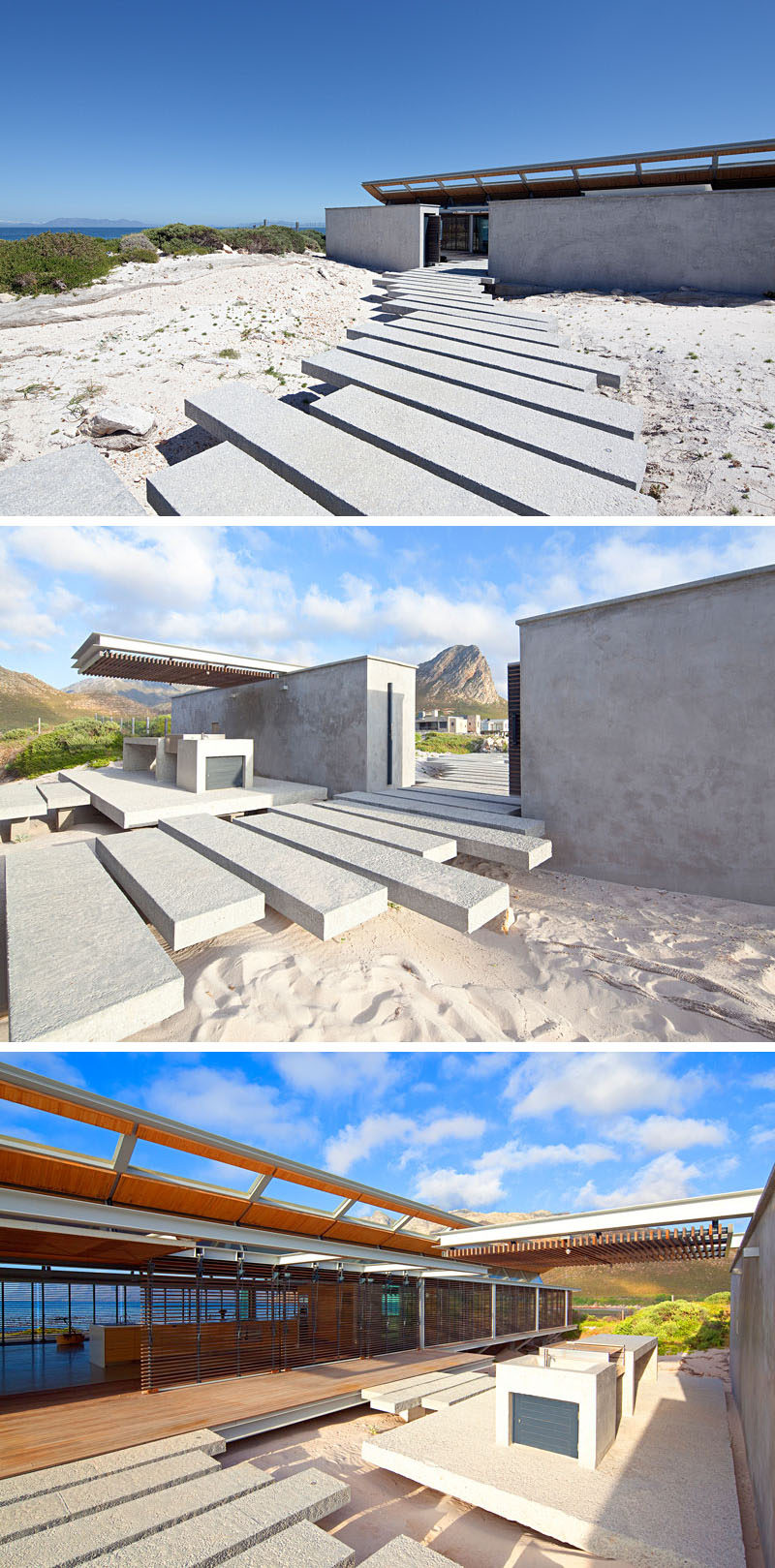 ---
Here, you can see how the house opens up on both sides to create a seamless view of the water.
---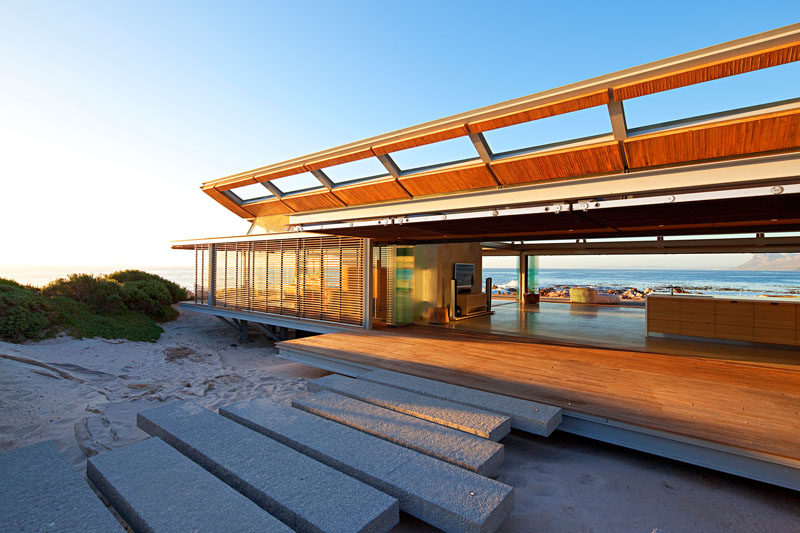 ---
Inside, there's an indoor kitchen that's made up of a large single island and a wall of cabinetry.
---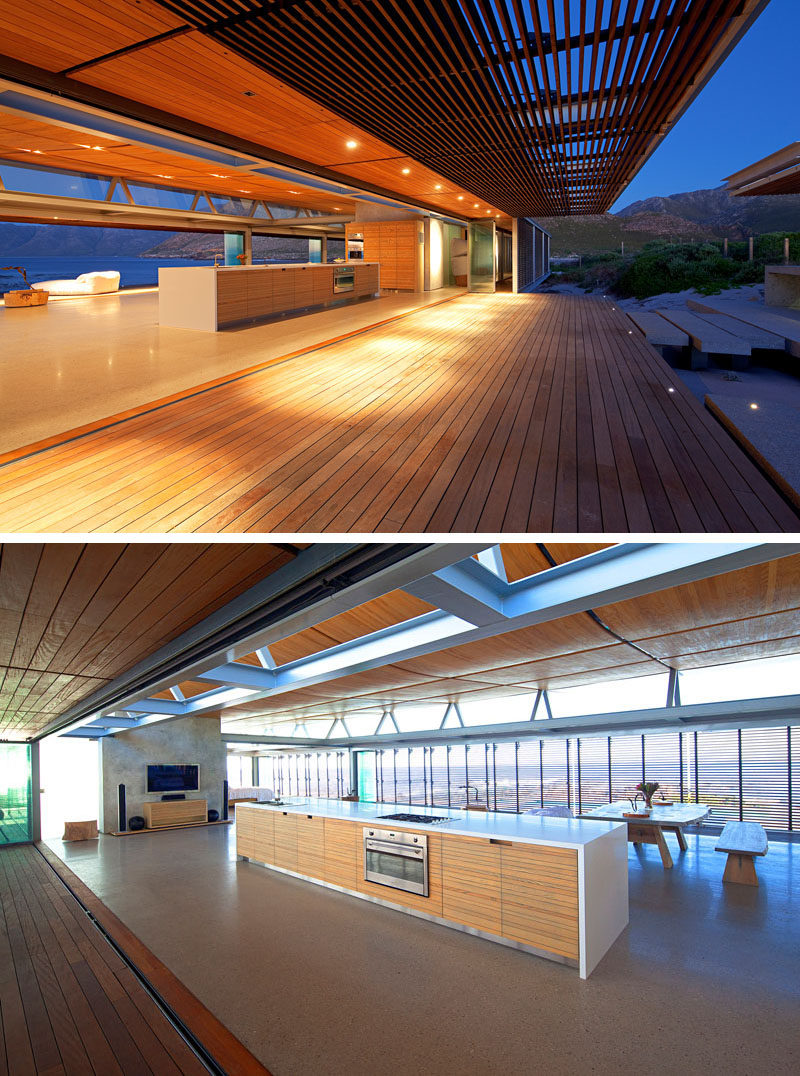 ---
Through to the other side of the house is the swimming pool, located slightly lower than the house, so that it doesn't interrupt the amazing view.
---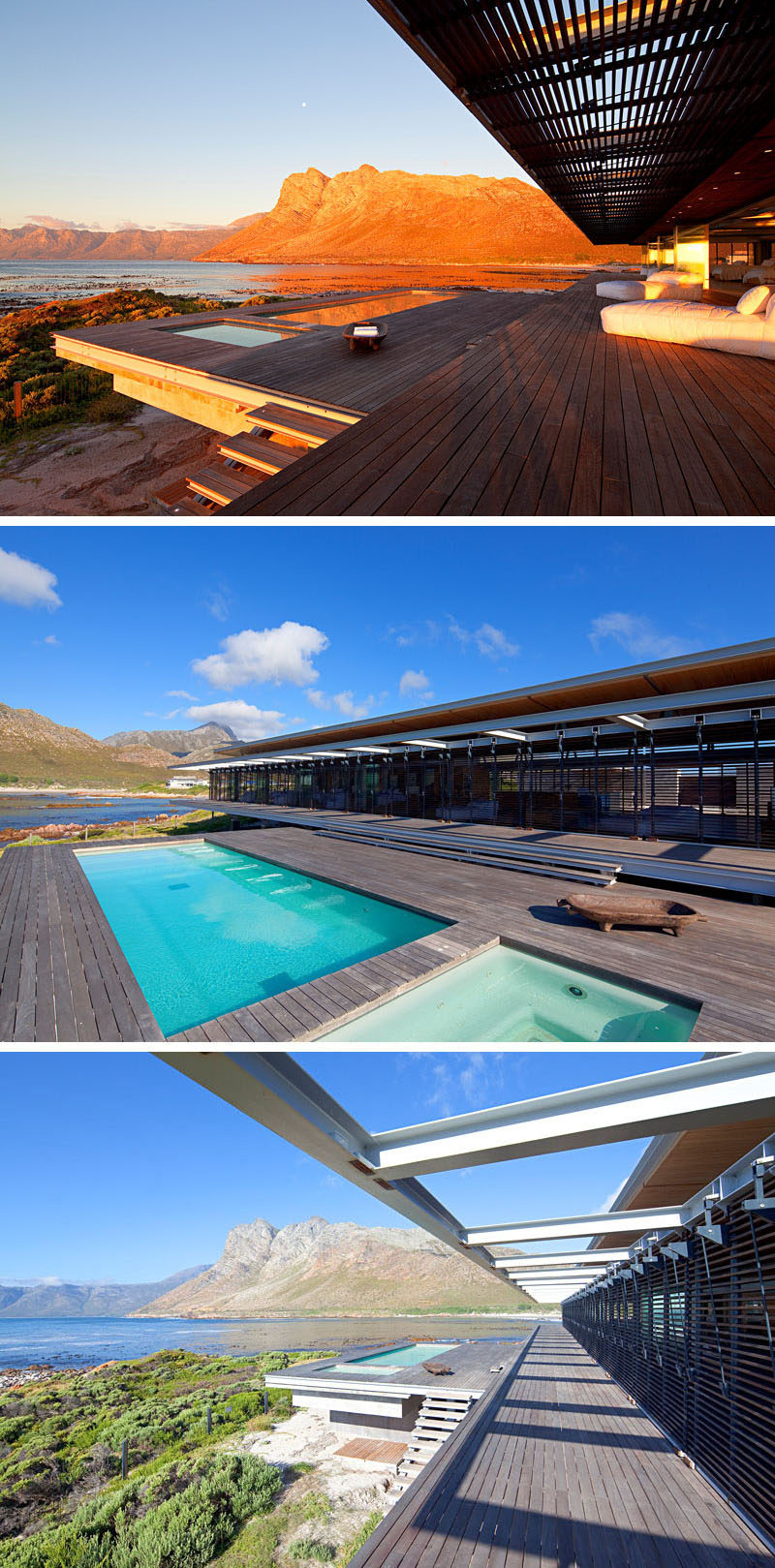 ---
Back inside, the living and sleeping areas are separated by sliding ash clad doors which slide away during daytime hours to create a single large living space.
---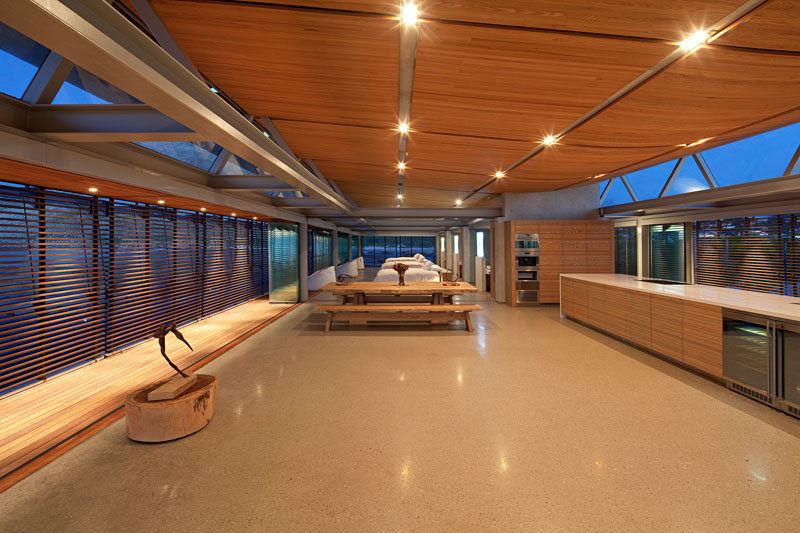 ---
Here, you can see how the beds are located on the other side of the dining table.
---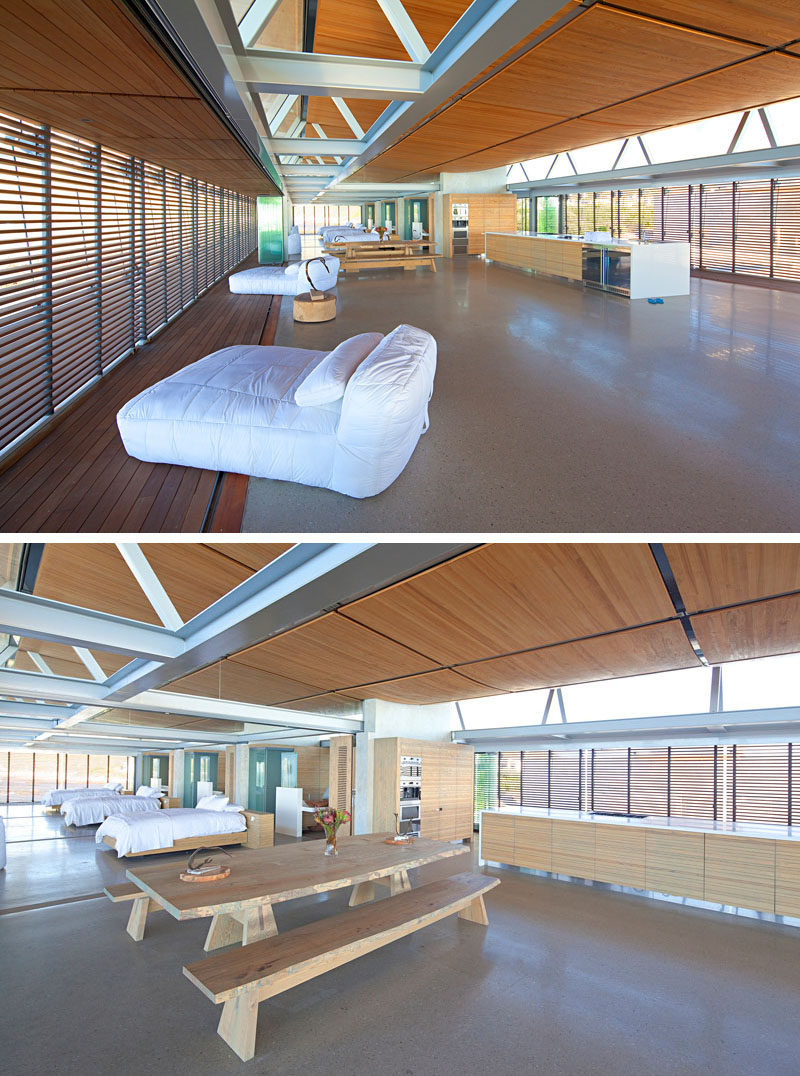 ---
And here's another view of the beds, each with a bathroom positioned behind them.
---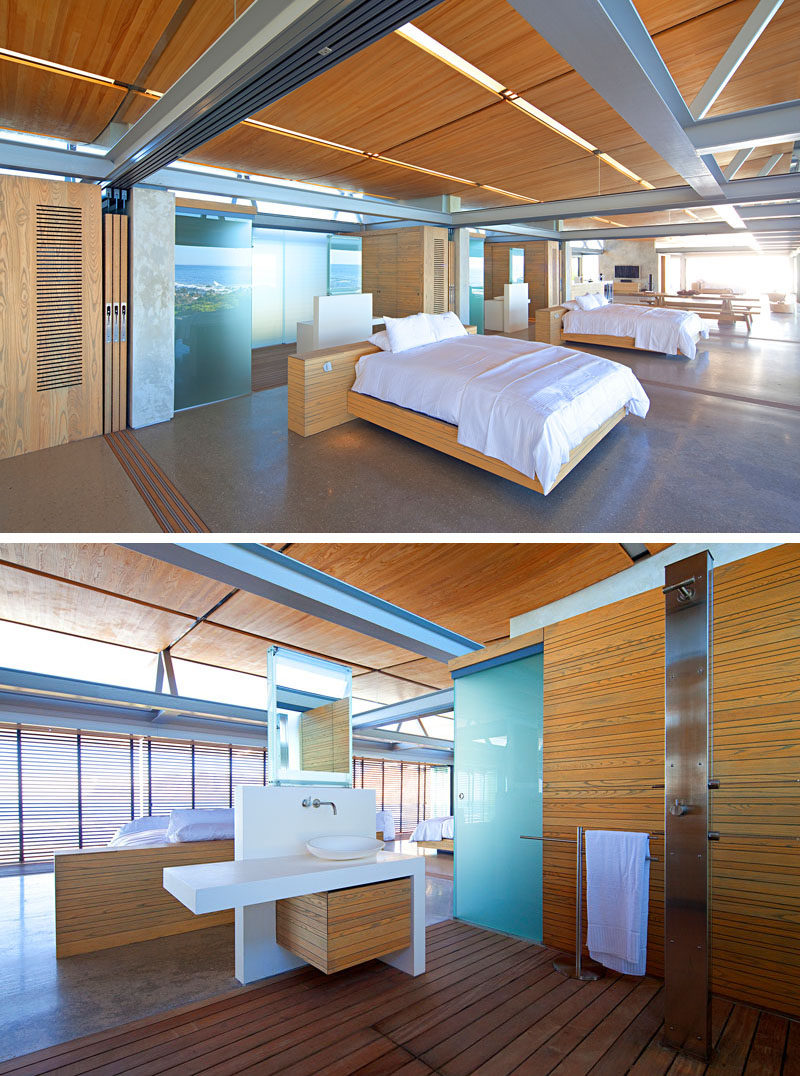 ---
At the other end of the house, there's a master suite, with a soaker tub positioned to take full advantage of the views.
---