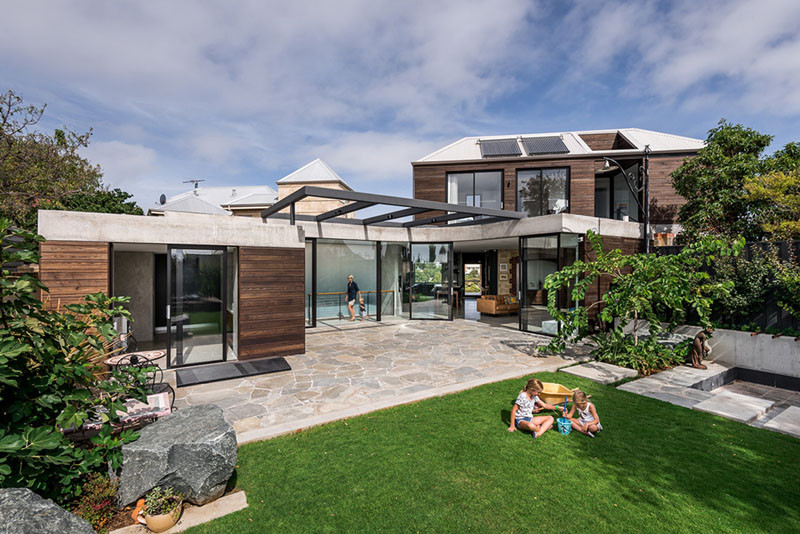 When Keen Architecture were approached by their clients to design a small studio, basement, and workshop, the project evolved into a full extension for their heritage home, located in Fremantle, Australia.
The limestone and brick quoin house, dating back to 1901, was also partially restored.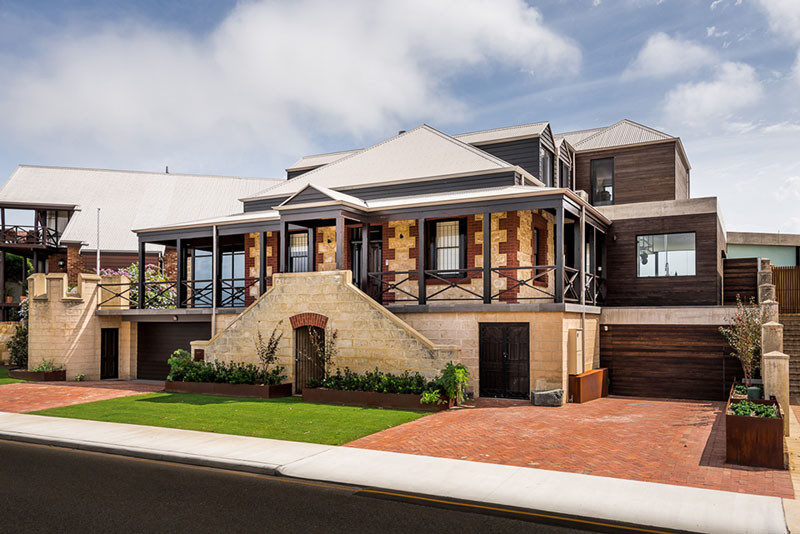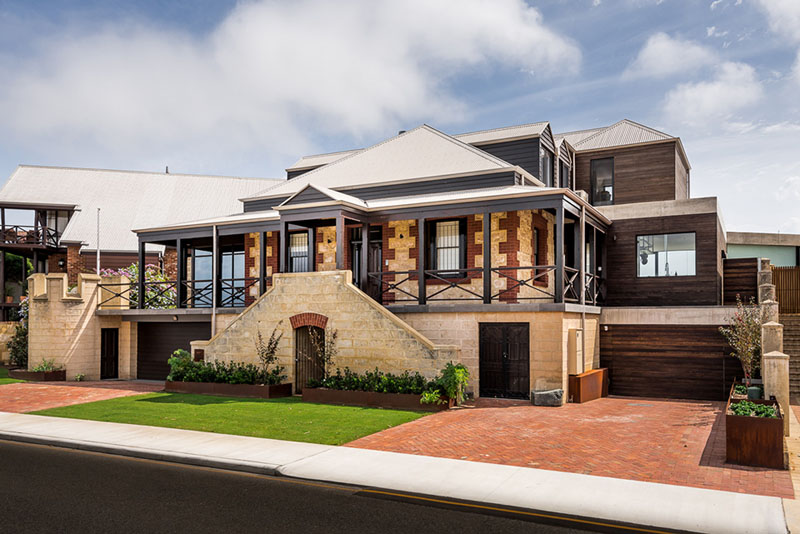 ---
Their design involved adding new living spaces, a kitchen, reworking the existing heritage rooms, and a workshop large enough to build plane parts.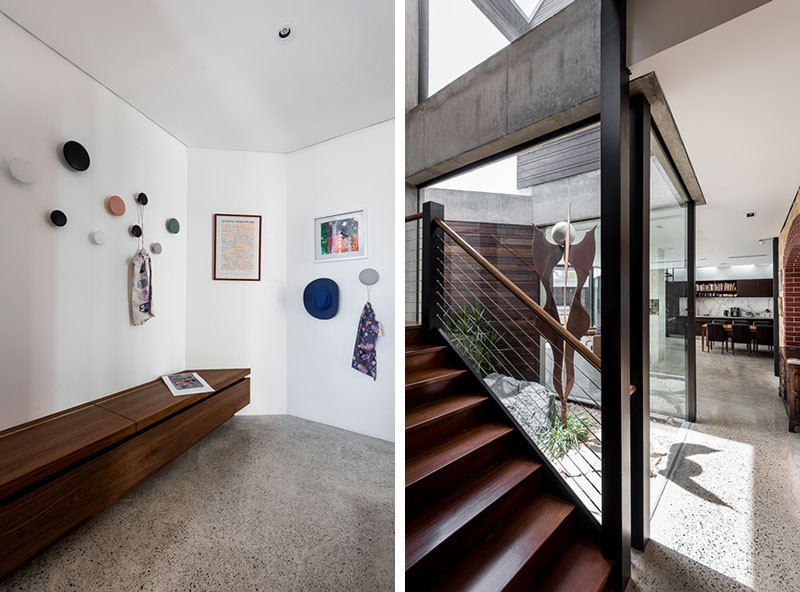 ---
There's a casual living room, filled with natural light.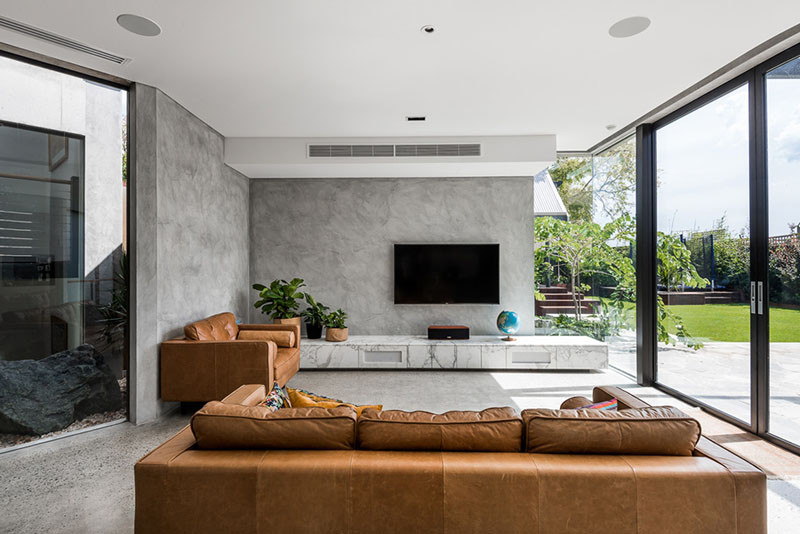 ---
Curved glass windows and doors, open the space up to the backyard.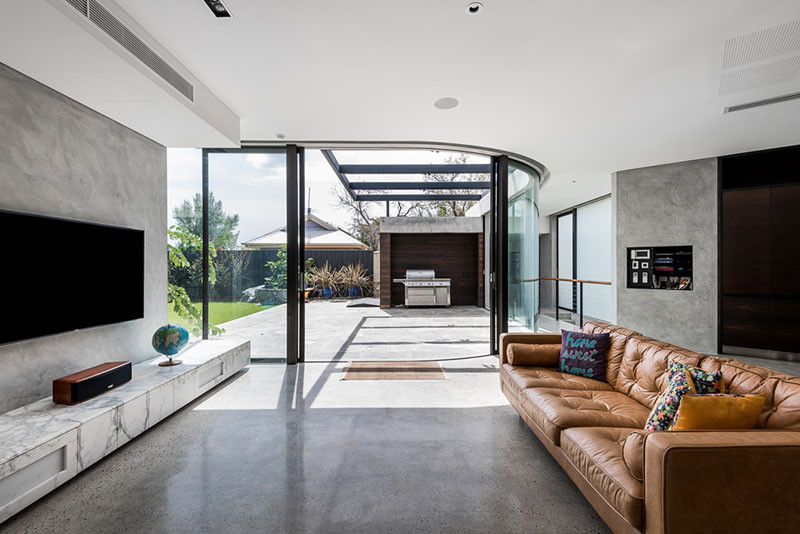 ---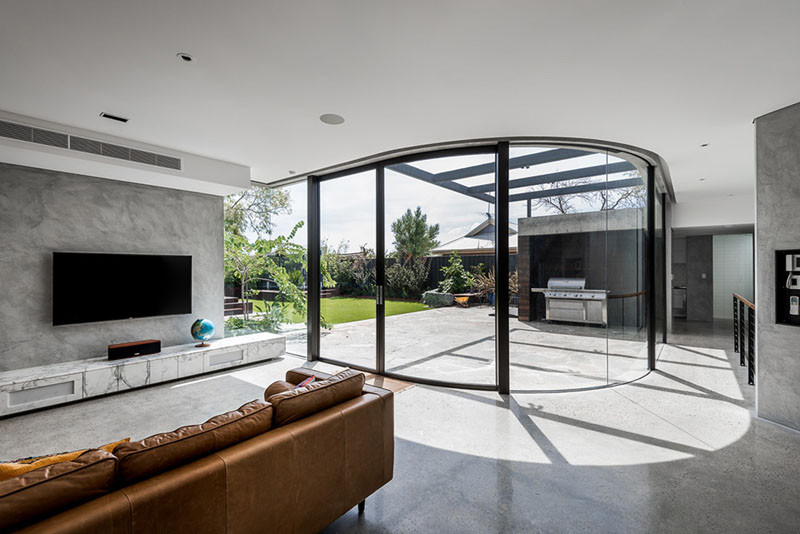 ---
Outside, there's a patio area and green space for playing, and a BBQ area for outdoor cooking.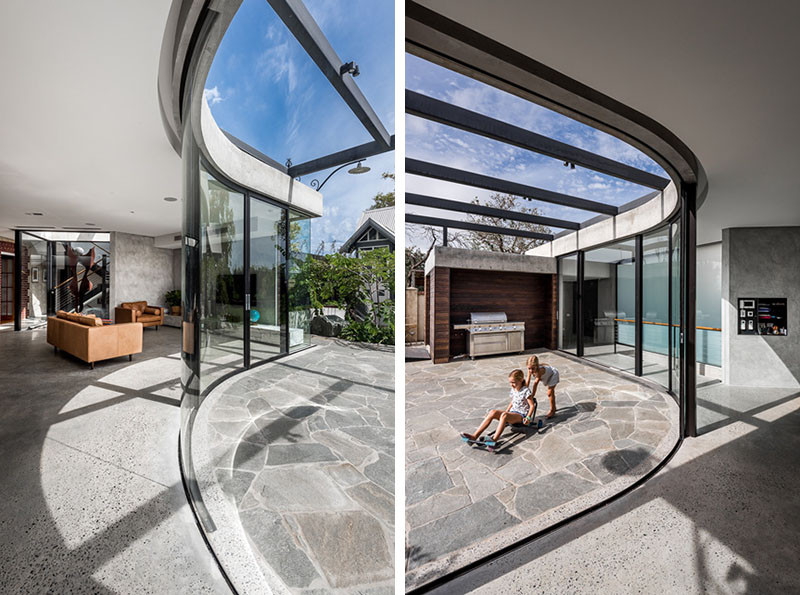 ---
The kitchen is now located at the center of the house.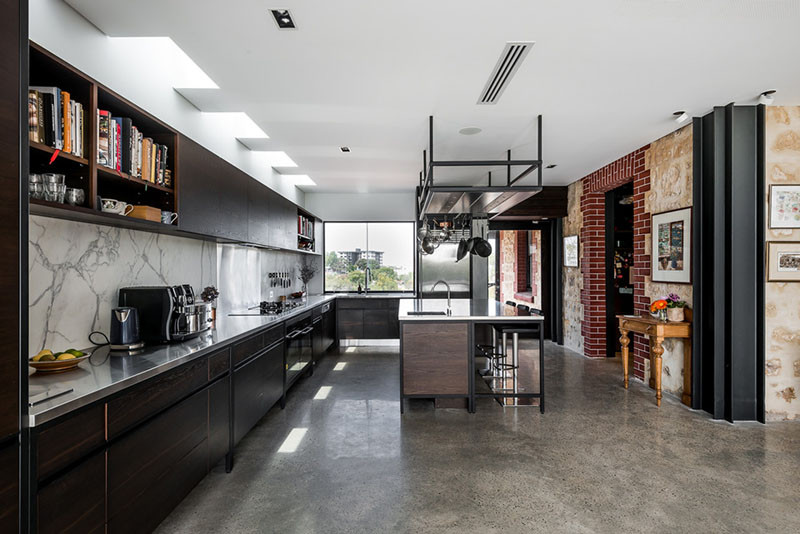 ---
The kitchen has a large island with a stainless steel top.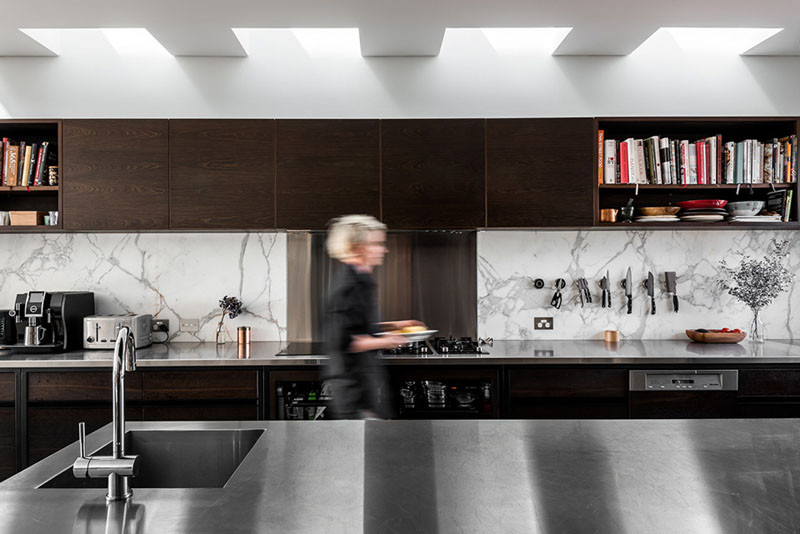 ---
The home was also given a new large laundry room, that opens to the backyard.