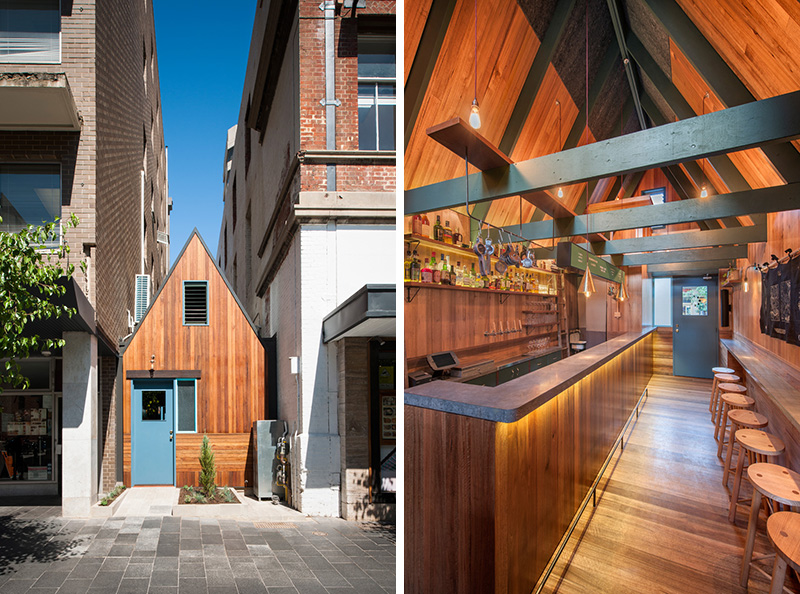 A narrow alley in Adelaide, Australia, which was once a place where garbage cans lived, is now home to the Pink Moon Saloon, a recently opened bar and restaurant, designed by Sans-Arc Studio.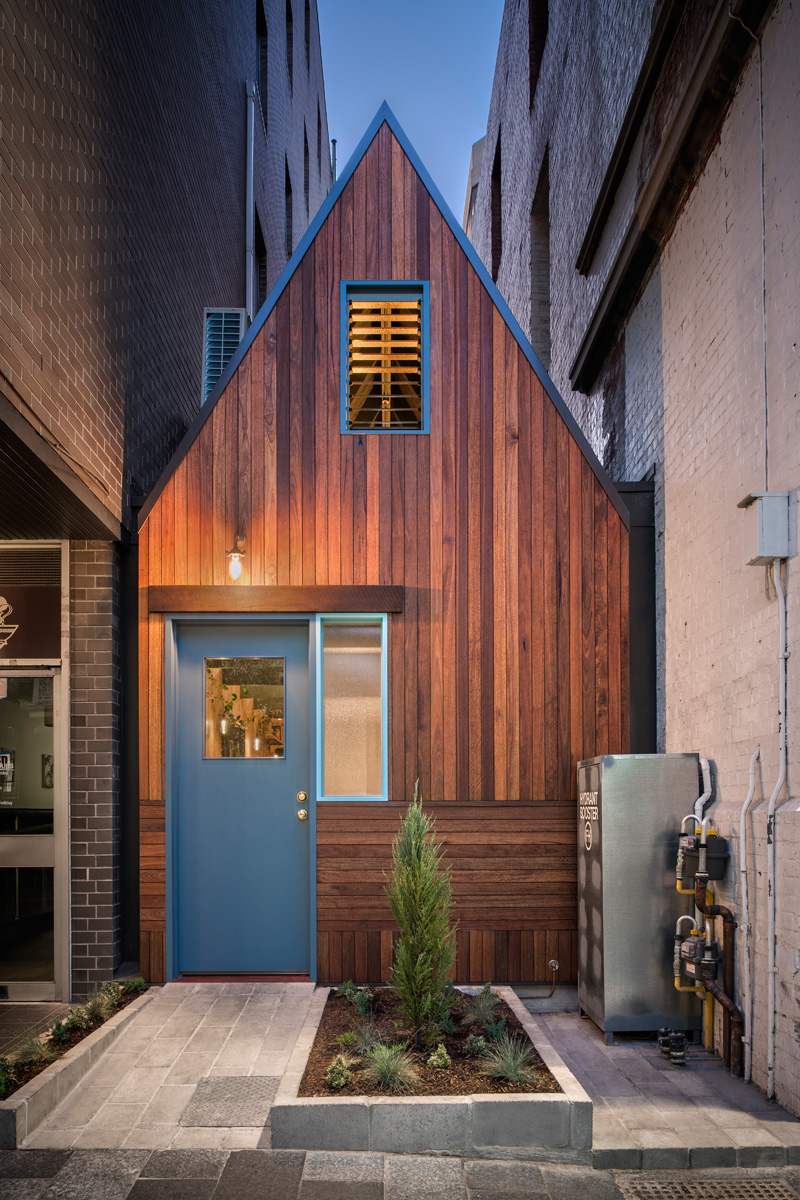 When approached to design the space, Sans-Arc Studio were given a brief to create a space that had a 'narrative of the outdoors, a childhood memory of fire cooked food and camping in the forest'.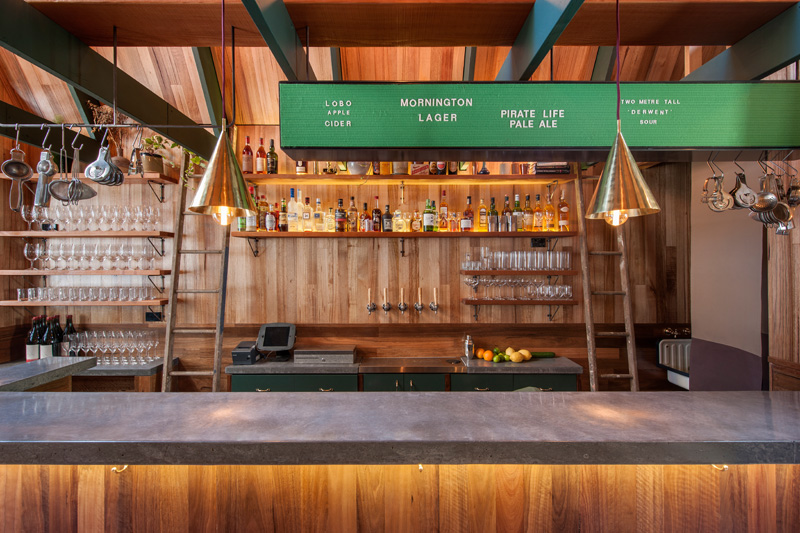 The bar and restaurant is separated into two small huts, the first housing a bar with a wall of stools.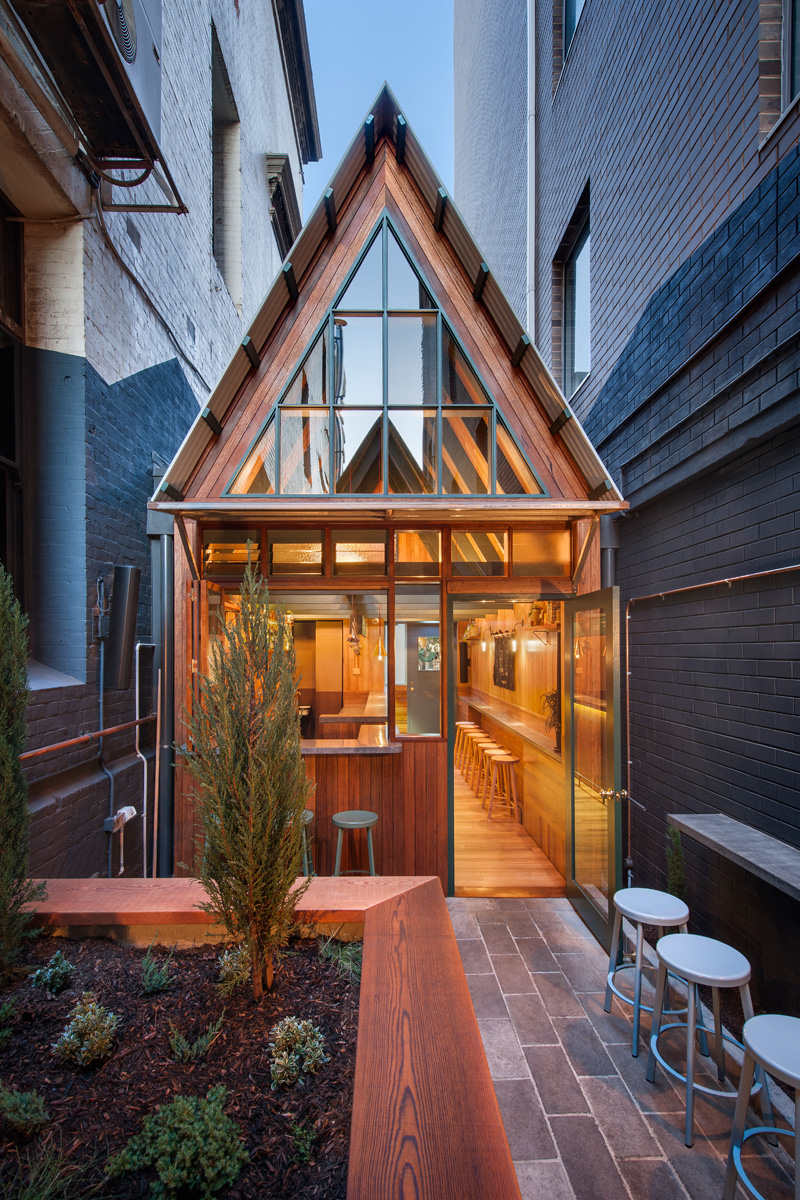 Between the two huts is a courtyard, overlooked by the somewhat towering surrounding buildings.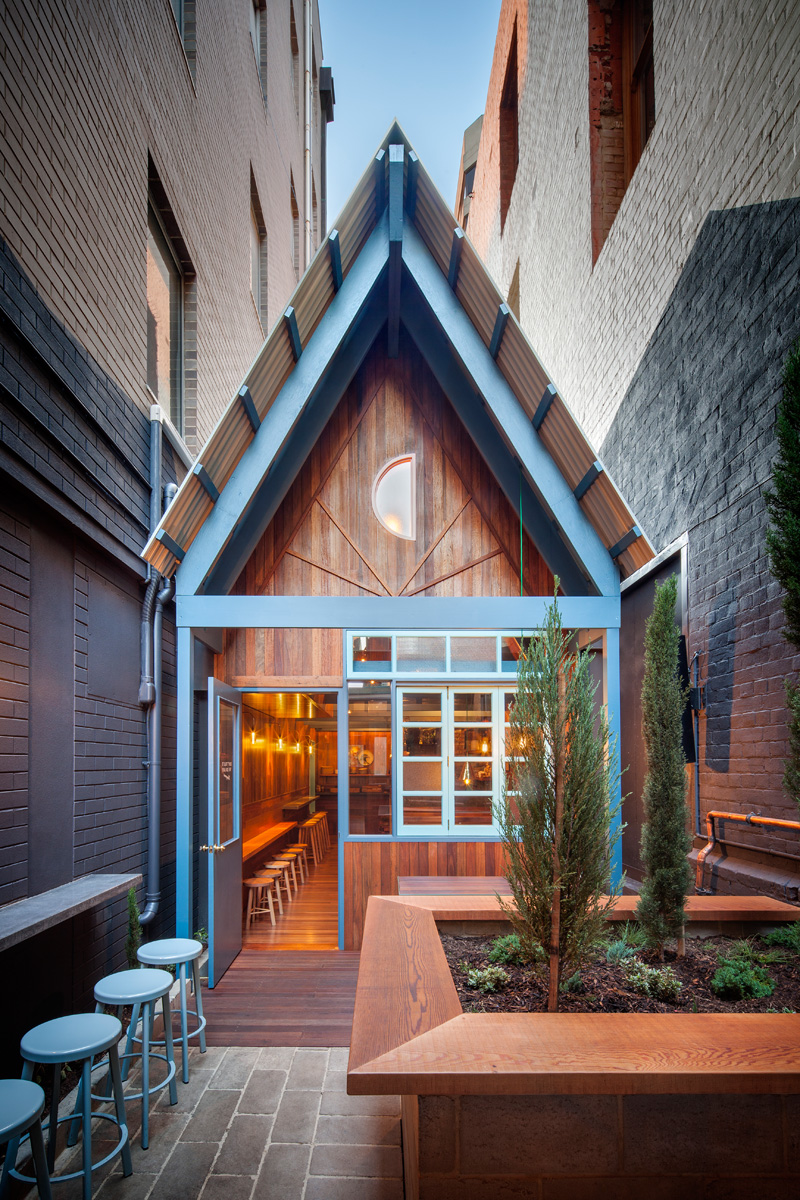 The wall of stools flows through from the bar, to the courtyard, to the second hut.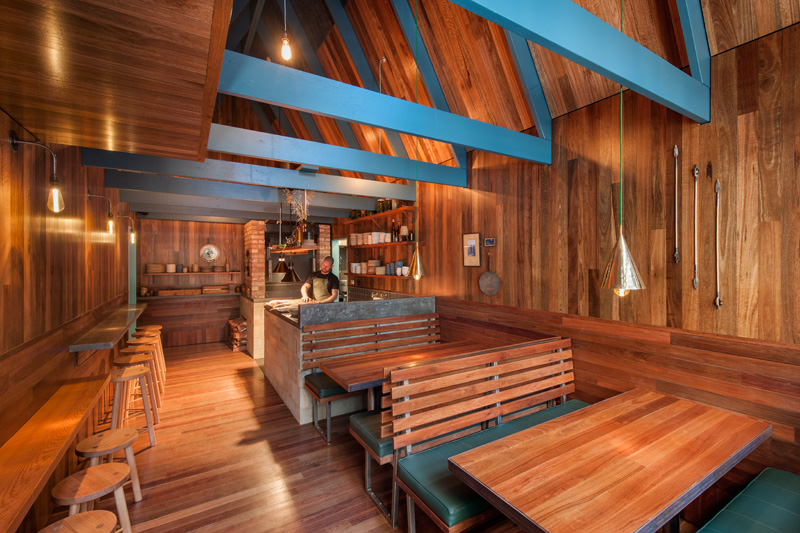 The second hut is home to the restaurant and dining area.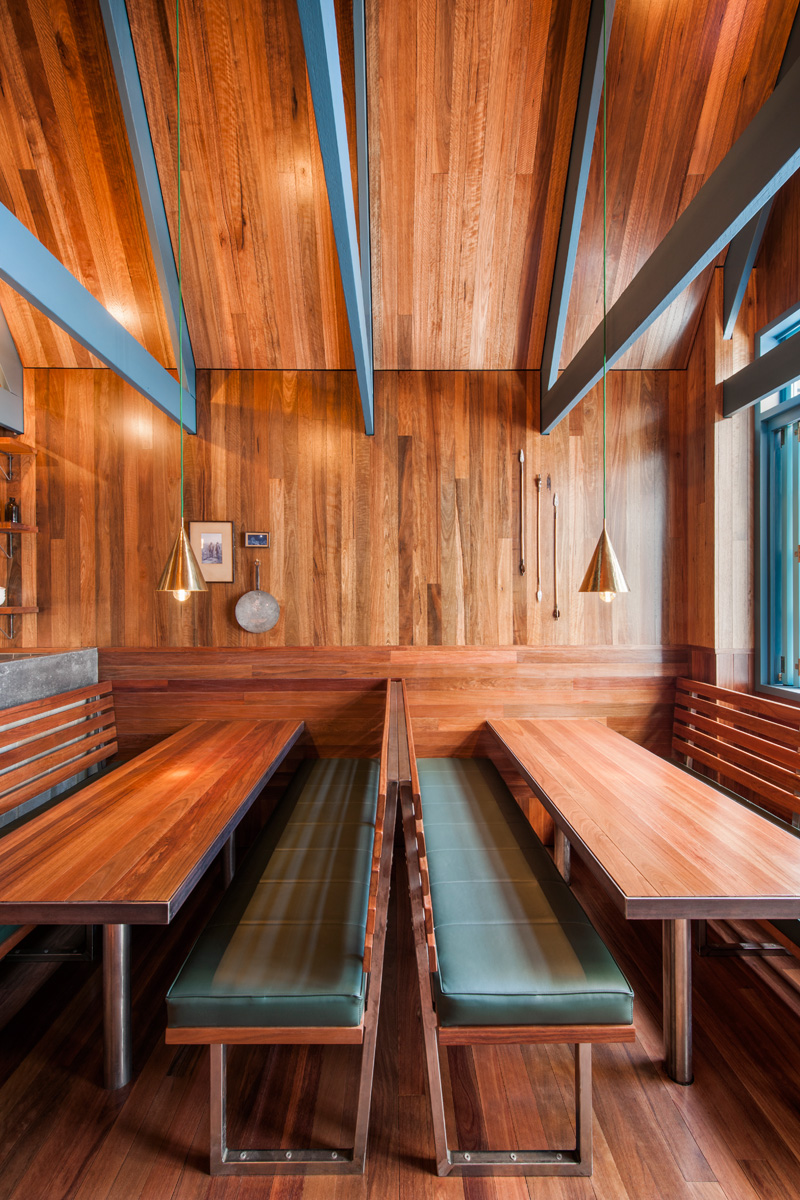 Throughout both spaces, the designers have attempted to use familiar Australian materials as much as possible.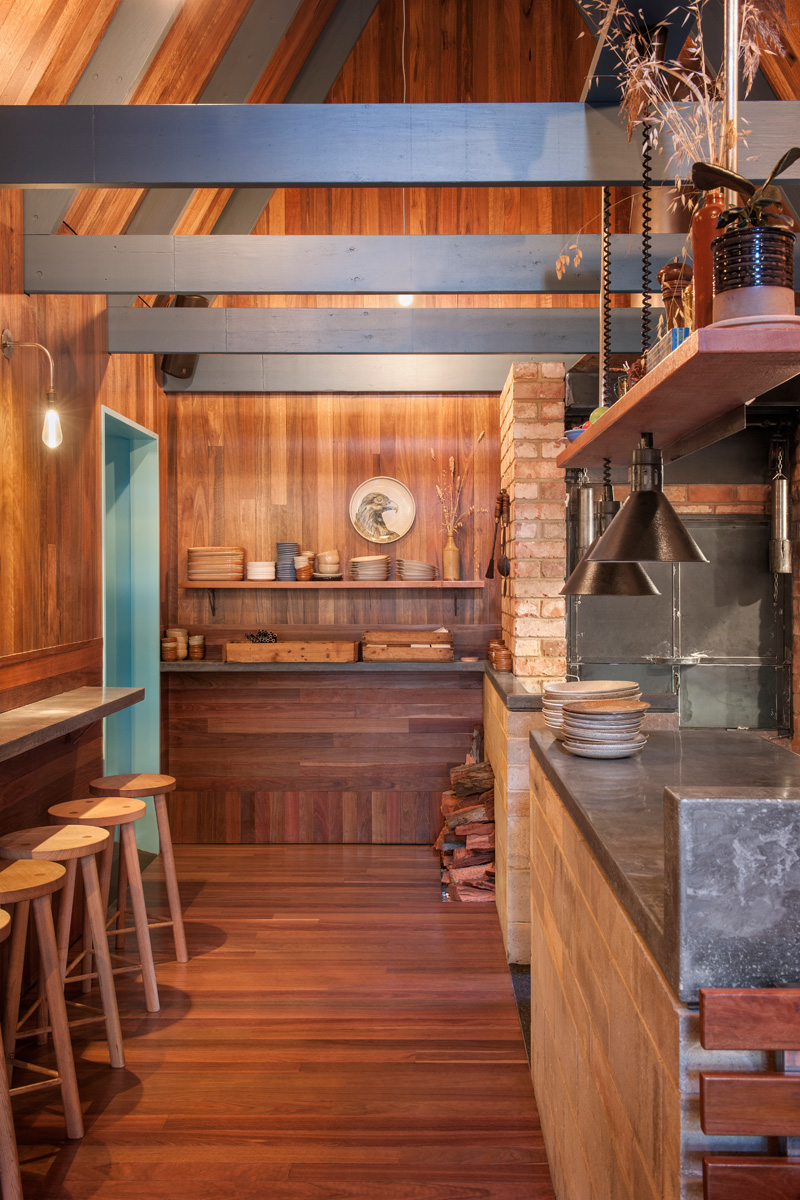 The structure of the huts is framed in timber, and uses locally sourced Australian Hardwood as cladding.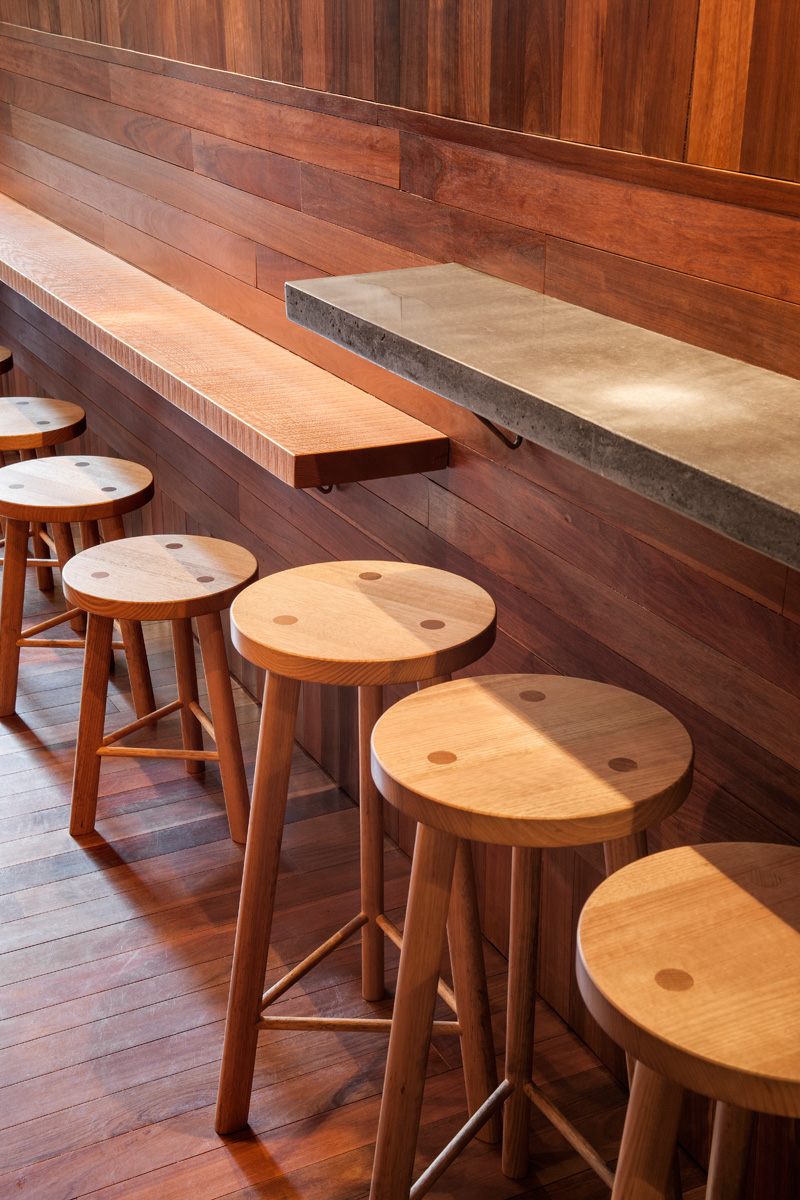 Excessive use of steel or other virgin materials was limited as much as possible.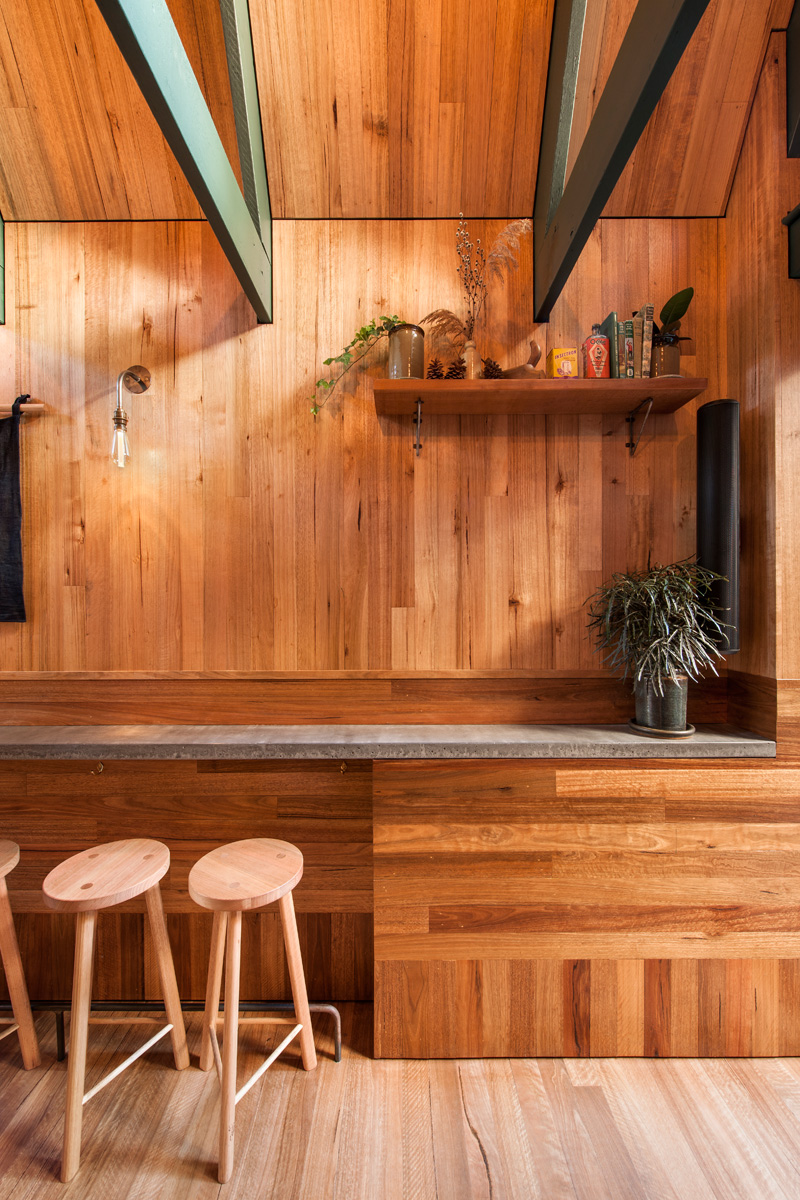 Local stone has also been used throughout the project.