Les ateliers FLOWN have designed the Cantilevers desk made from part of the wing of a 737-800 Boeing plane.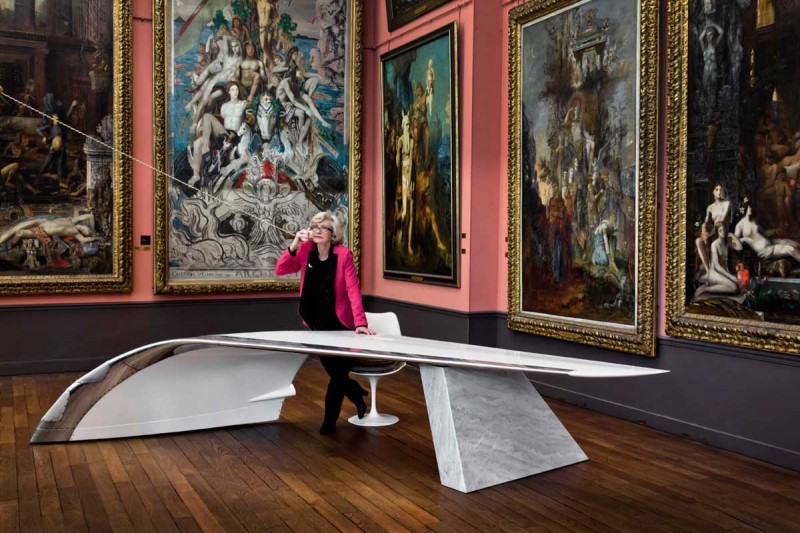 From Les ateliers FLOWN
Derived from one of the Boeing family high-end aircraft, this 737-800 winglet – part located at the wing extremity – was gift from sky for les Ateliers Flown, thanks to its rarity and its high
value-added.

This winglet had set the bar high and thus it was essential to sublimate it and exploiting the majesty of this part in applying noble materials and high-end finishing. It's horizontally that its posture in space has been naturally imposed.

4 meters long, endless perspective started by a sensual and voluptuous curve and standed with assurance on a Sea Pearl granit Block emerging from the ground, the Cantilevers desk plays the subtle balance between Aerian and Earthly.

The Cantilevers desk will be offered at auction during the next aeronautics auction organized by the auction house ARTCURIAL, the March 2th 2015.

Especially for this occasion, the Gustave Moreau Museum in Paris had welcome us, to realize this photo shooting.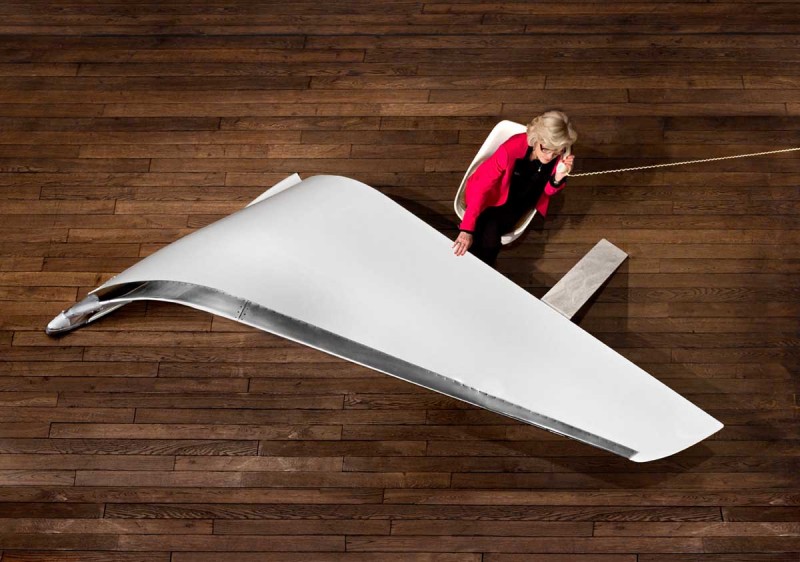 Design: Les ateliers FLOWN
Photography by Nicolas Roth