Modular, in their first collaboration with Dutch industrial design studio Bleijh, have created Médard, a desk lamp inspired by a stick-insect.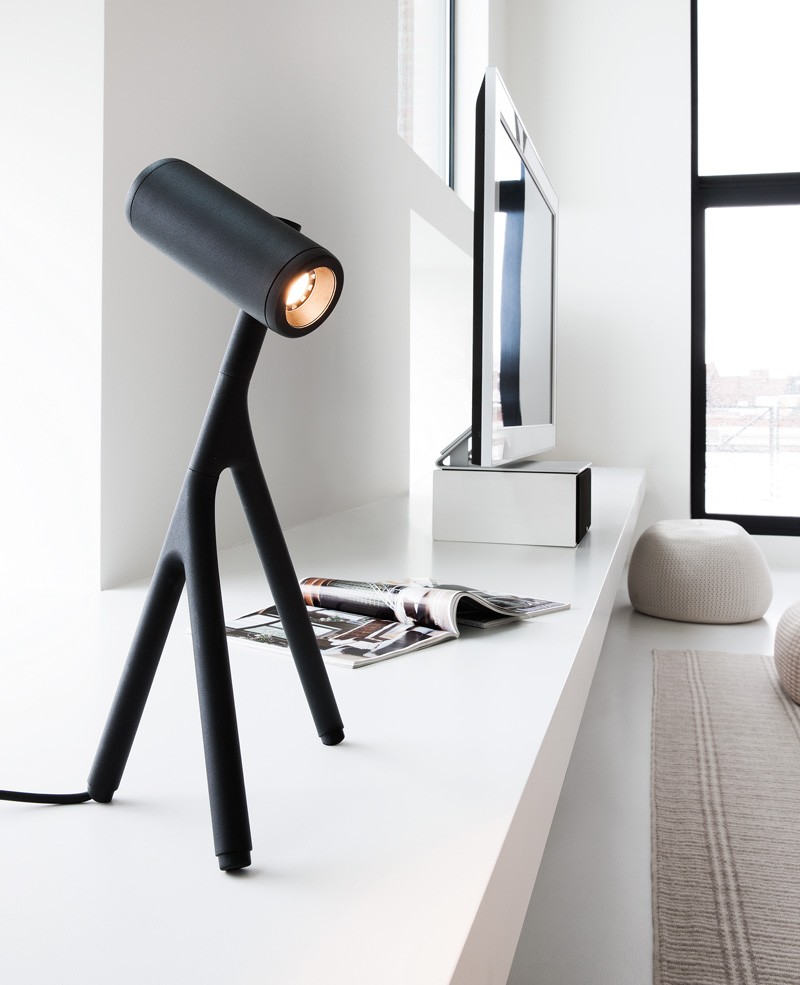 Description from Modular
With its distinctive looks, Médard is a bit of an outsider for Modular. Its quirky nature immediately makes it a new eye-catcher for the brand. The first collaboration with the Dutch design agency Bleijh created a very unique fixture. "It's the ideal desk lamp for all architecture fans," says designer Basten Leijh.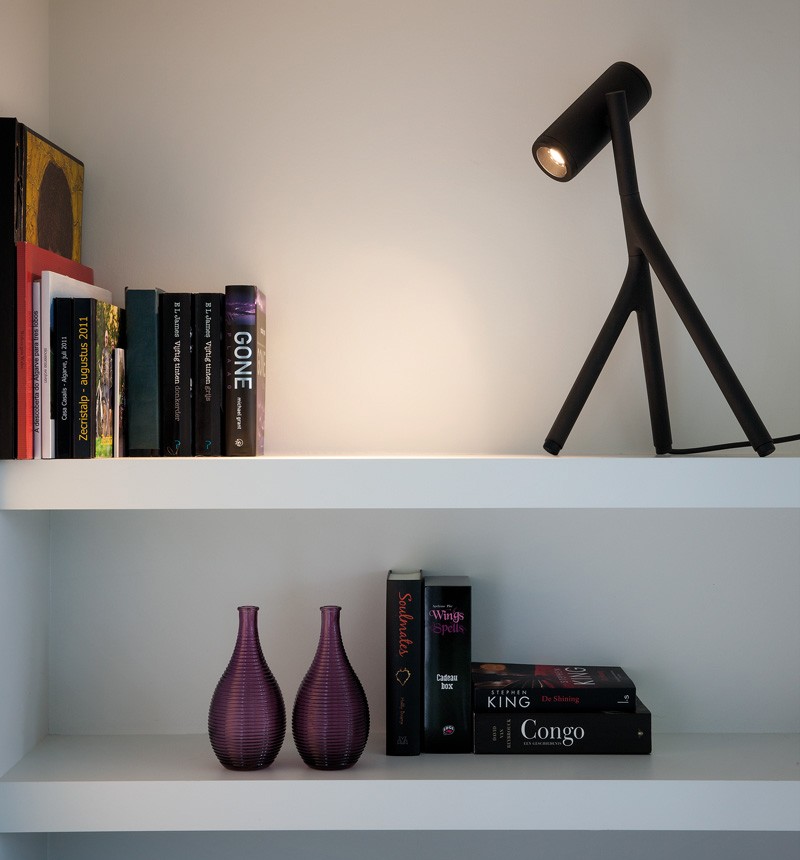 The table lamp is the starting point for the creation of an extremely high-performance spotlight which observes the room in a rather curious fashion. The track-mounted and ceiling-mounted versions are typical of the architectural lighting portfolio offered by Modular.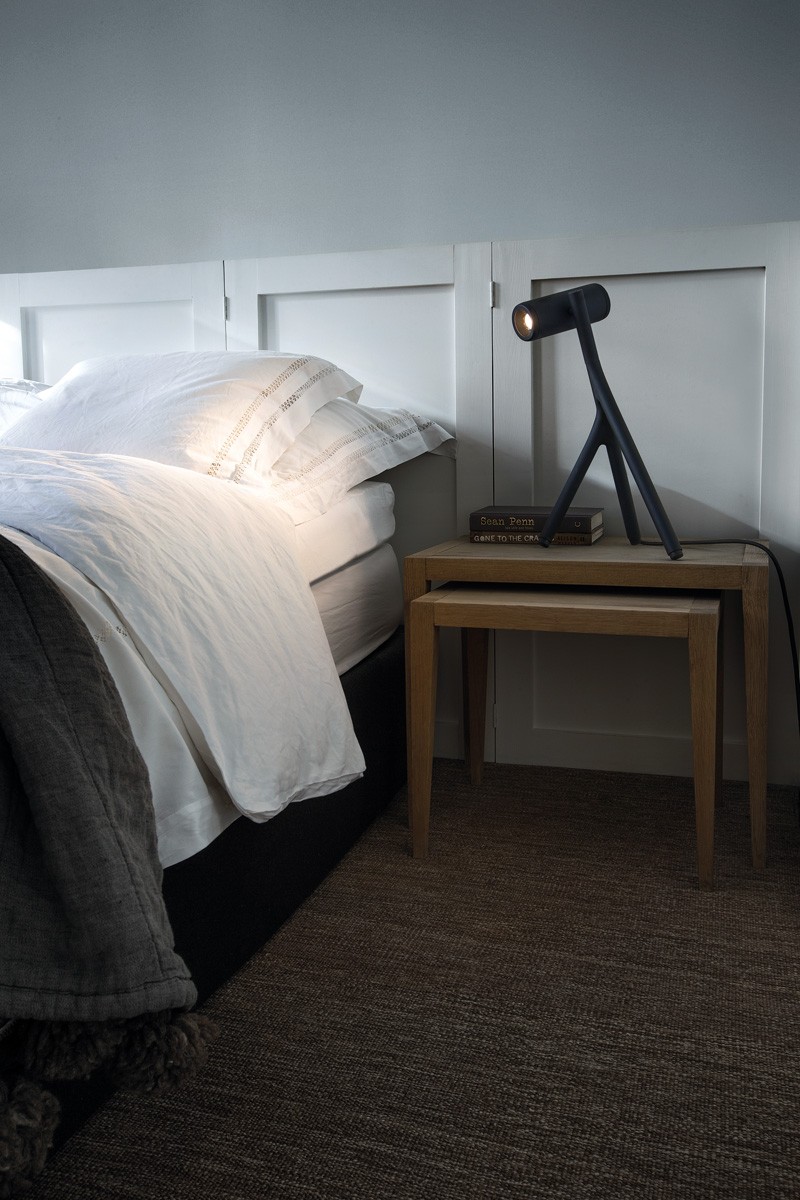 Médard is in inspired by the stick-insect and has quite a personality. Its bulb holder is a rounded cylinder balancing on a sleek set of organic feet. The soft shapes give this lamp an extremely cuddly look. The random nature of the feet also ensures a jovial touch.

Médard's tiltable bulb holder and easily portable nature allow you to place any object of your choice in the spotlight.