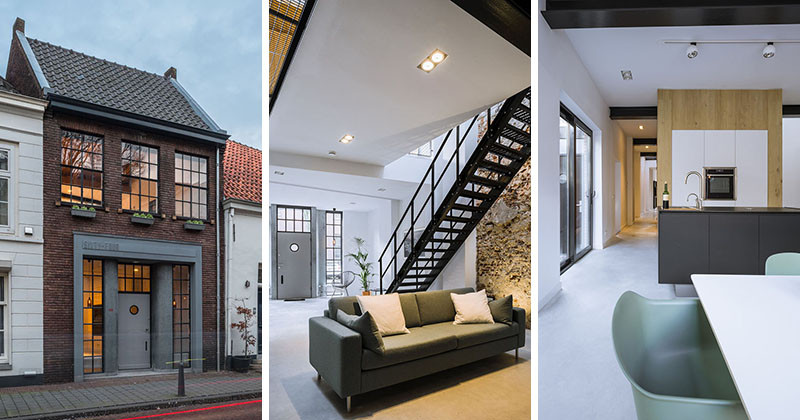 E V A | architecten have transformed an old office and workshop in 's-Hertogenbosch, The Netherlands, into a bright and airy home for their clients.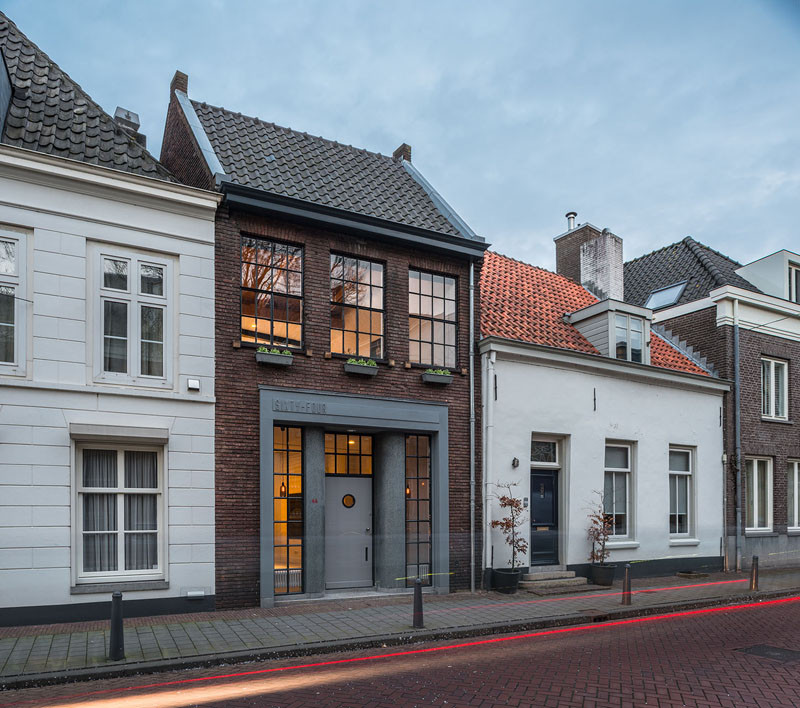 ---
At the request of their clients, they designed the interior as one large space.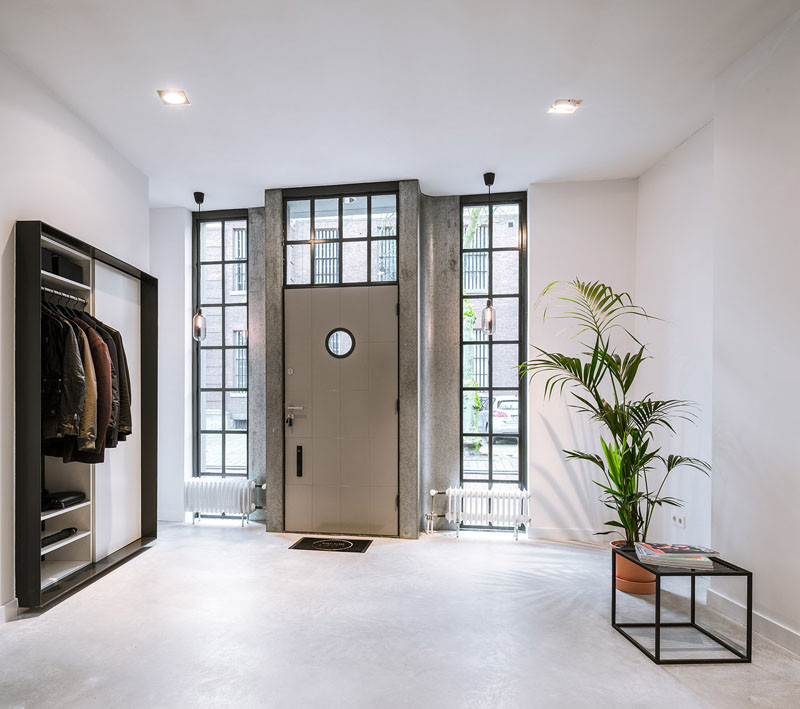 ---
The design of the building, which is 20m (65ft) deep, was challenging as the only daylight to enter the interior was from the front and rear of the building.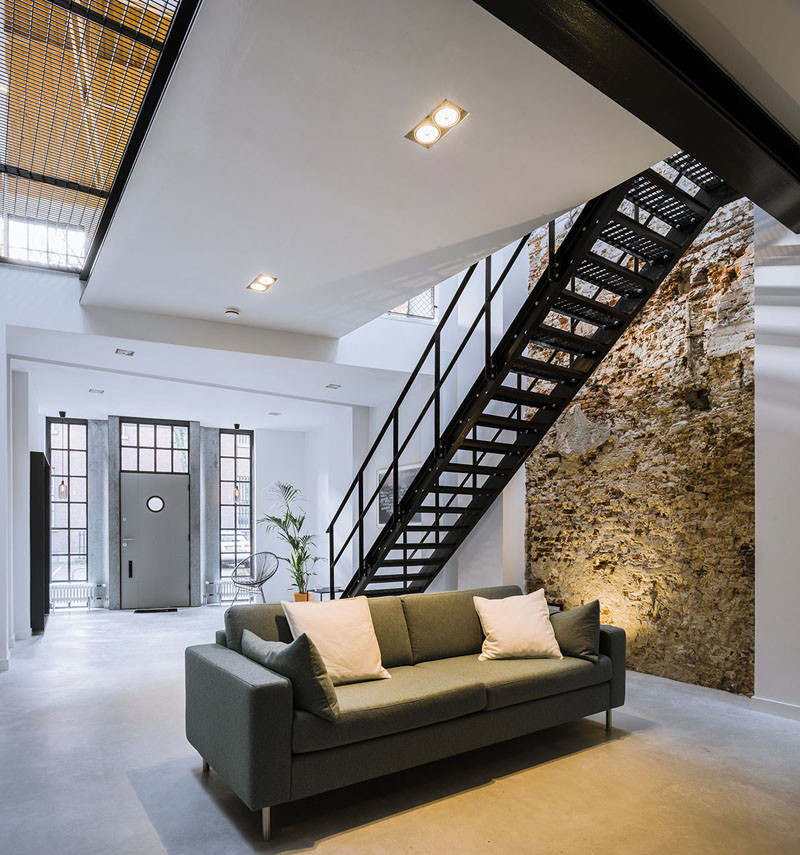 ---
The white walls help to brighten the space.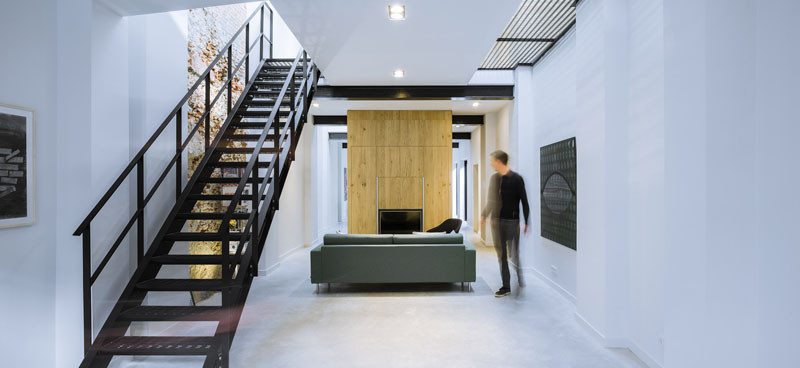 ---
Windows were added to allow more light to flood the interior.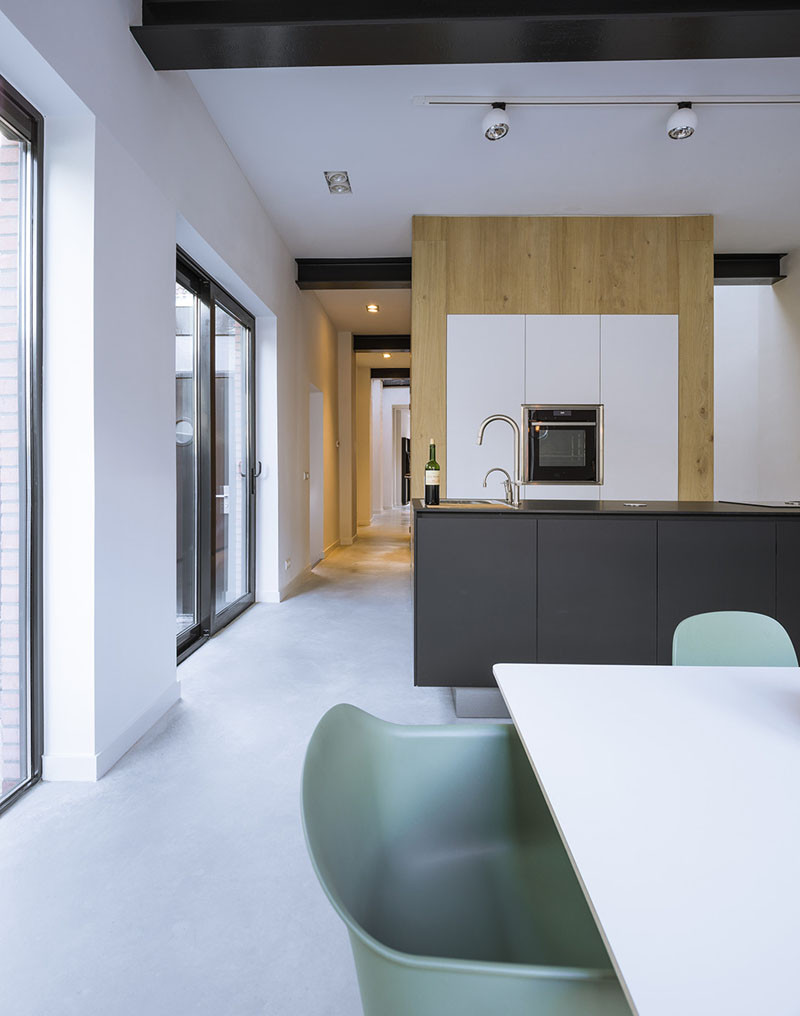 ---
In contrast to the white walls, dark steel stairs to the upper level were included.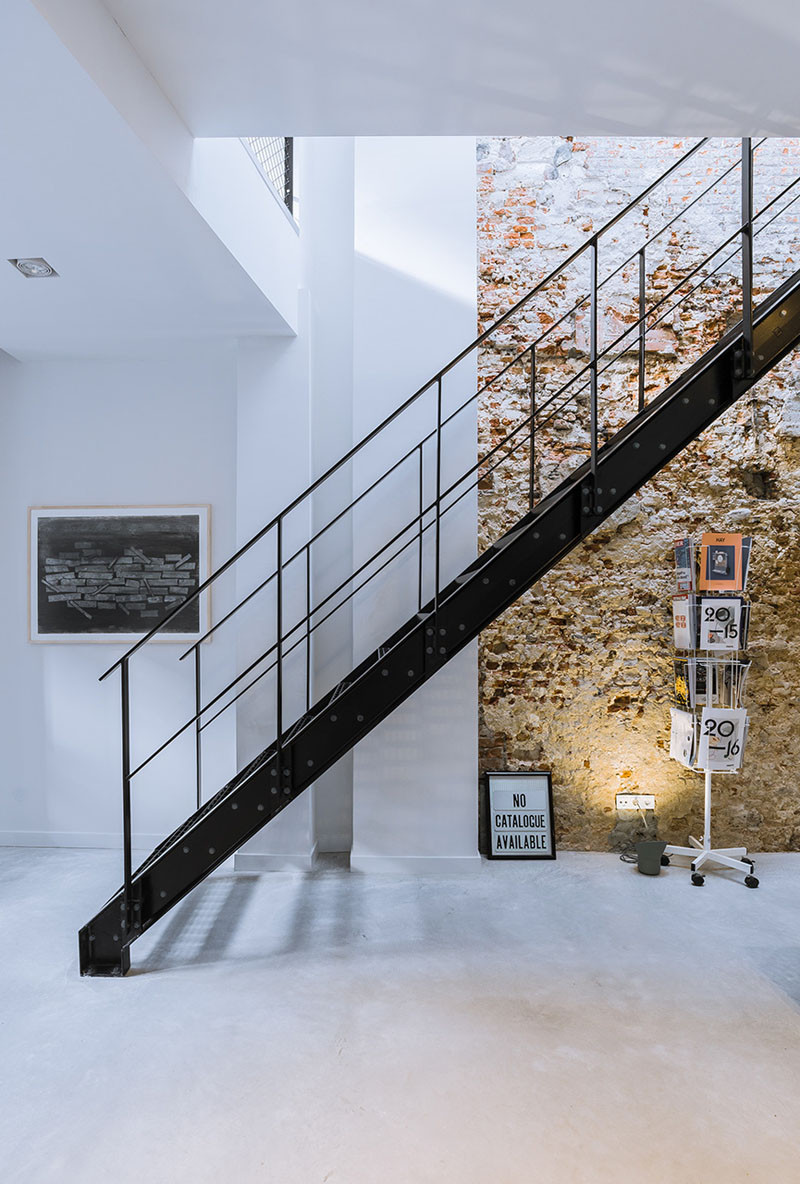 ---
Upstairs, there are skylights add even more light.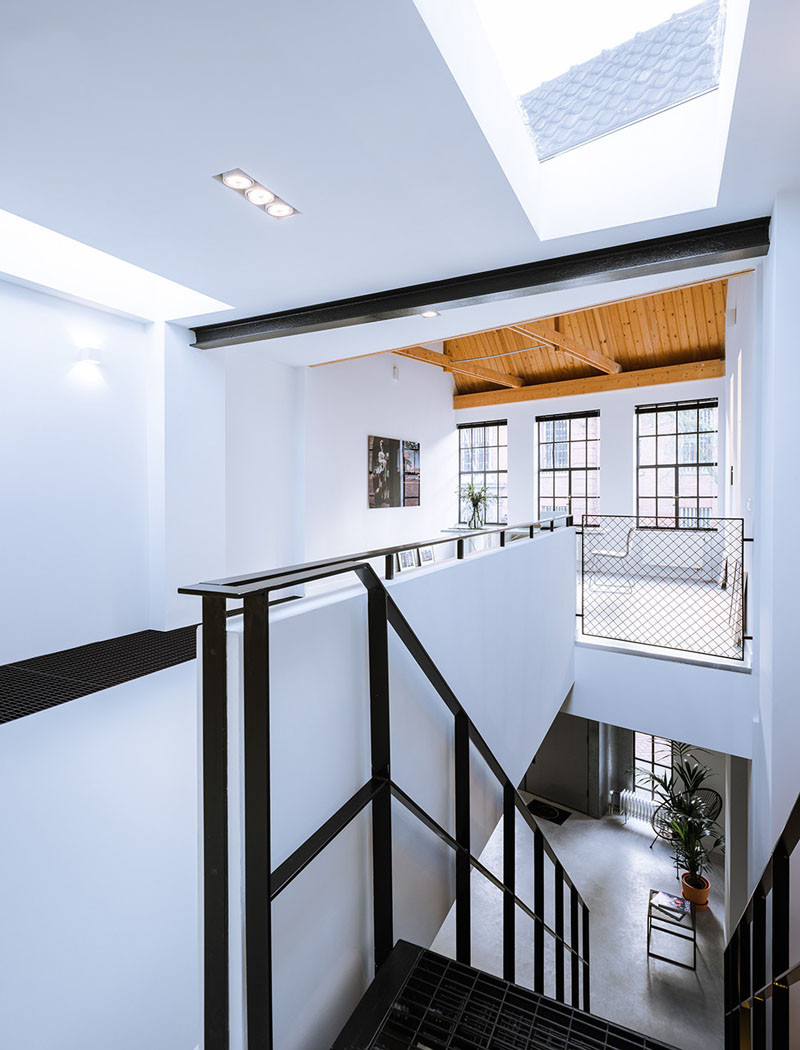 ---
Touches of the original space, like the wall below, can still be seen and appreciated.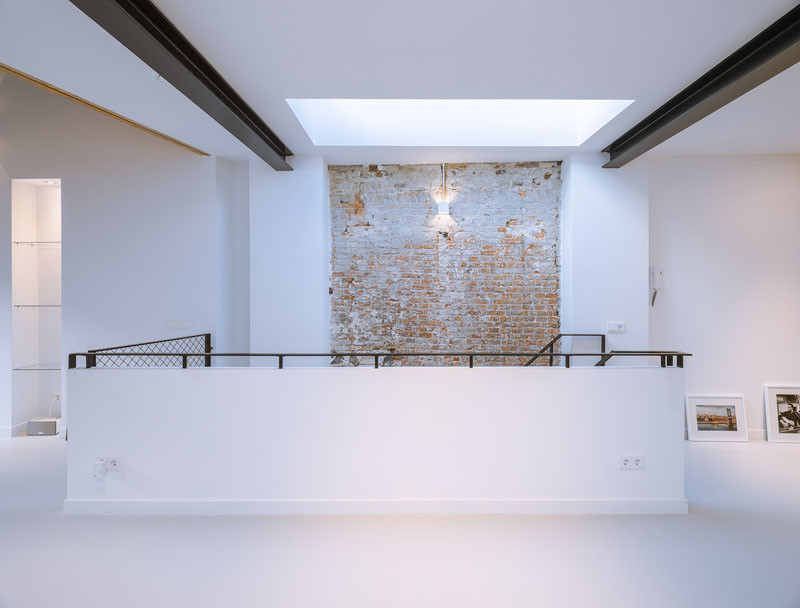 ---
Floor-to-ceiling glass walls have been used to keep the space open.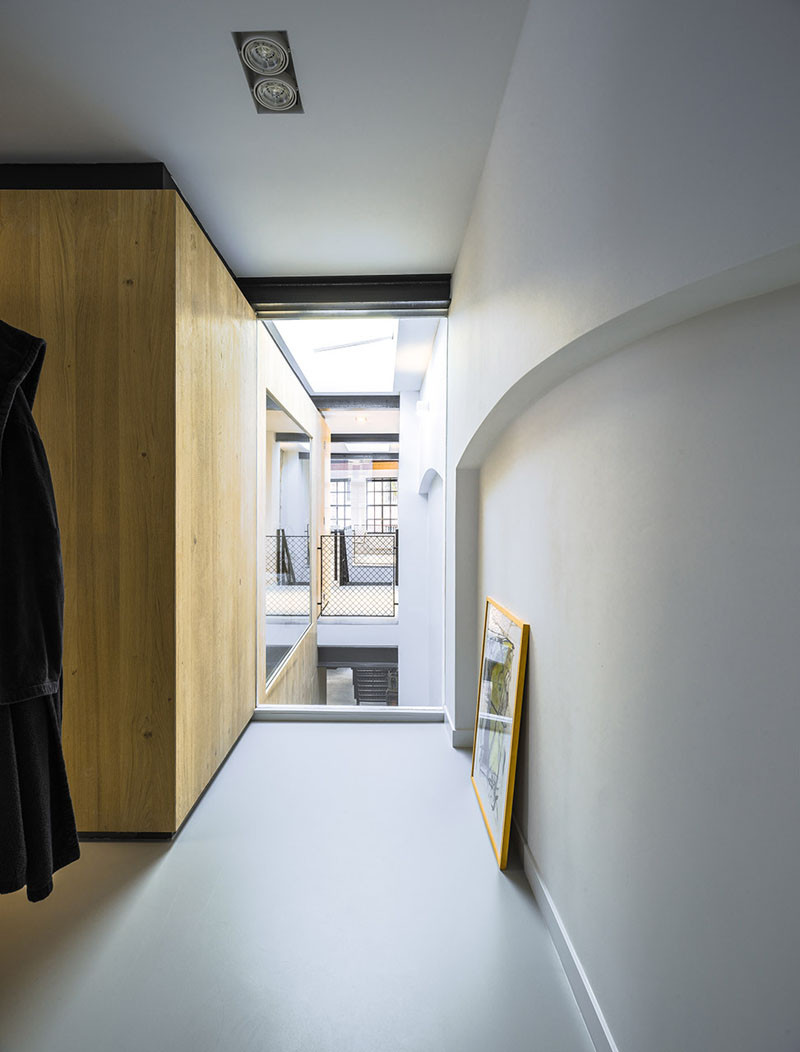 ---
The bathroom has plenty of light from a skylight and the large window next to the bath.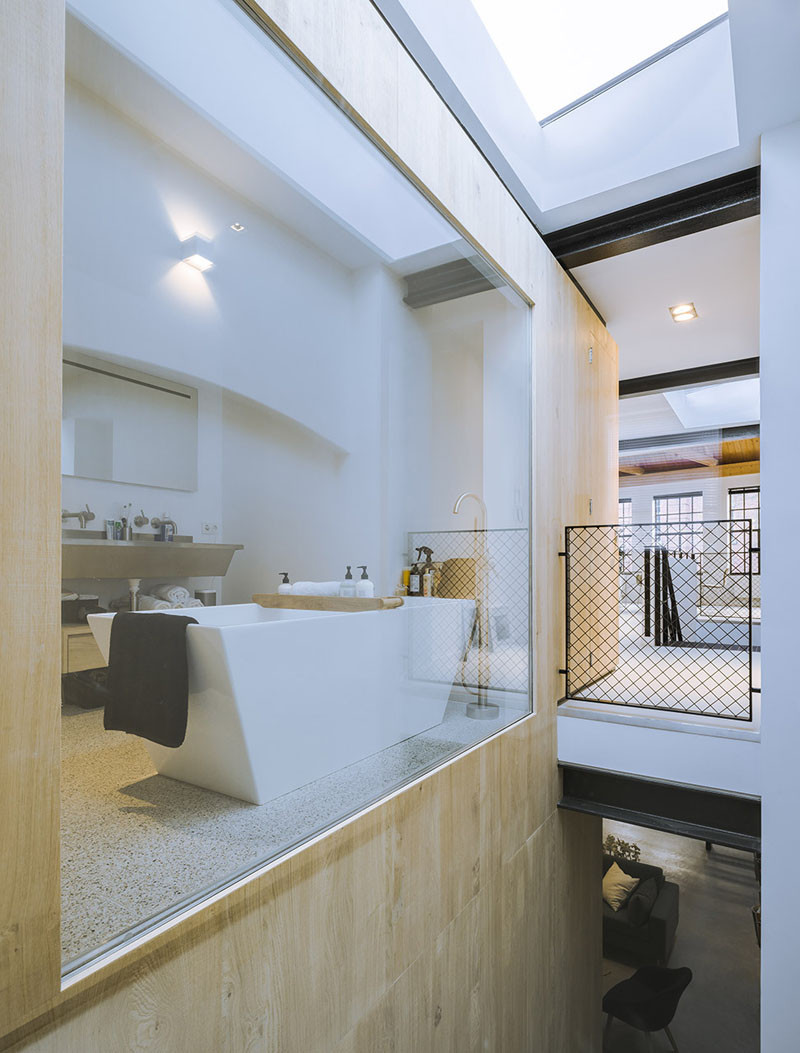 ---