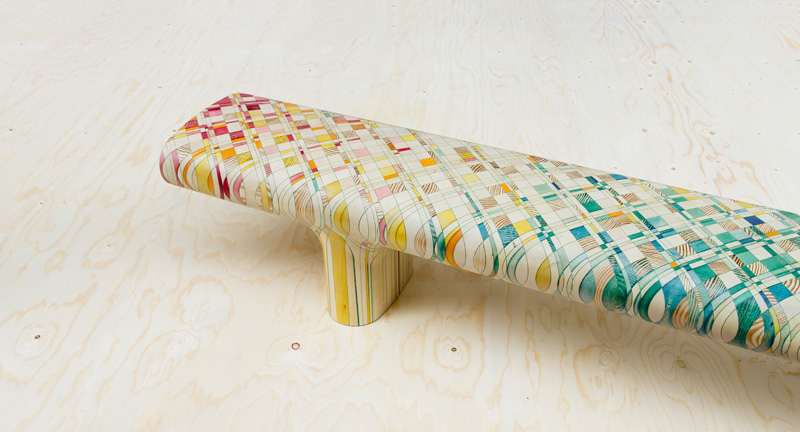 Yael Mer and Shay Alkalay of design studio Raw-Edges, have created the Engrain Collection, a group of furniture pieces (bench, armchair and console table) that are made using dyed woods to create colorful and artistic furniture pieces.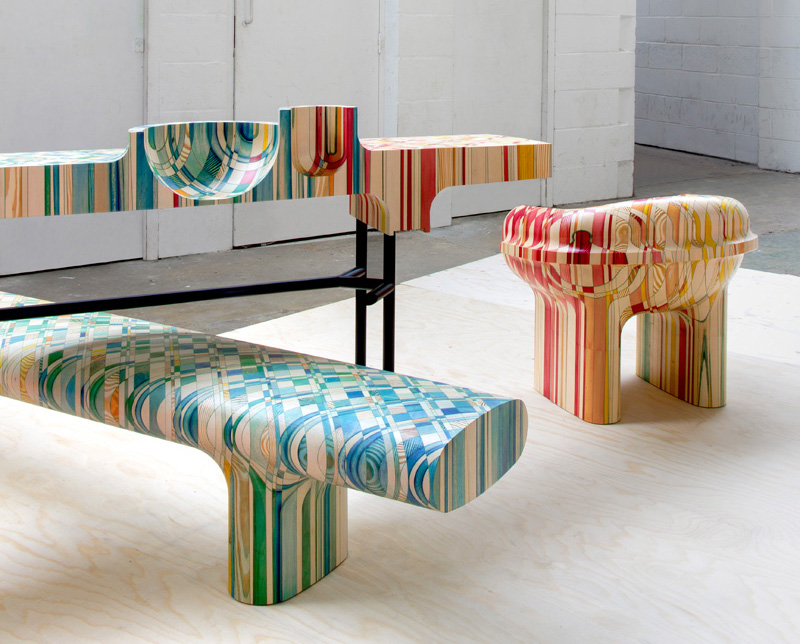 The designer's description
The collection is an elaboration of the Endgrain technique we developed previously at the studio. The idea behind 'Endgrain' is to harness the grain of the wood in order to carry dye right the way through sections of timber.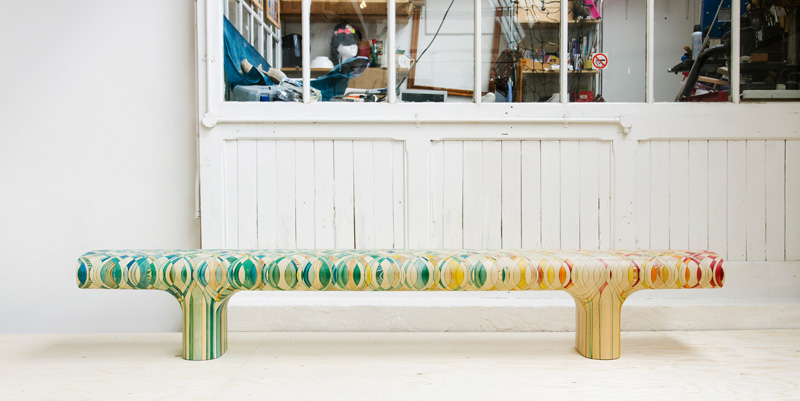 Blocks dyed different pigments are then glued together with the grains facing vertically to create three-dimensional patterns – then shaped with a computer numerically controlled (CNC) machine. 'Endgrain' is therefore a process that starts very crafty and ends quite industrial.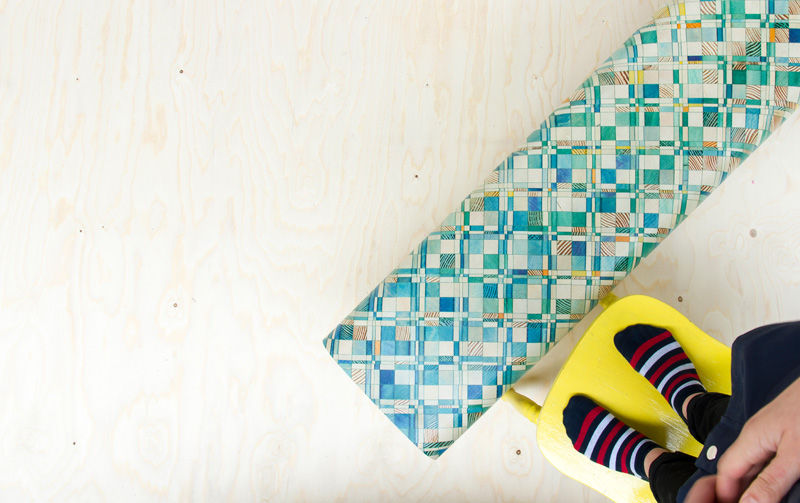 Inspired by checked patterns, the grid arrangement of the coloured blocks introduces what we usually see in textiles into three dimensional wooden piece.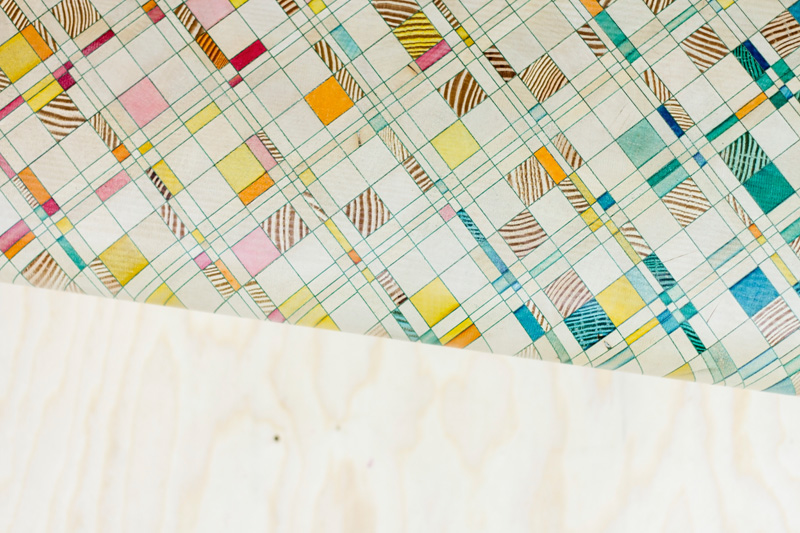 When sculpting these 2D patterned blocks into the finish objects, the volumetric shape distorts the graphic patterns in a surprising and unexpected way that feels almost like a three dimensional marquetry.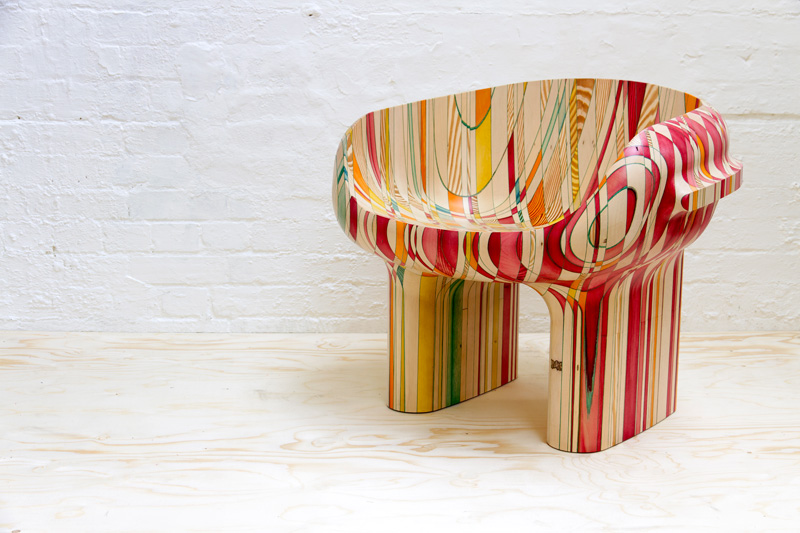 As the pattern relies on the form, all three pieces off furniture differ in shape, cuts and angles so various compositions are revealed.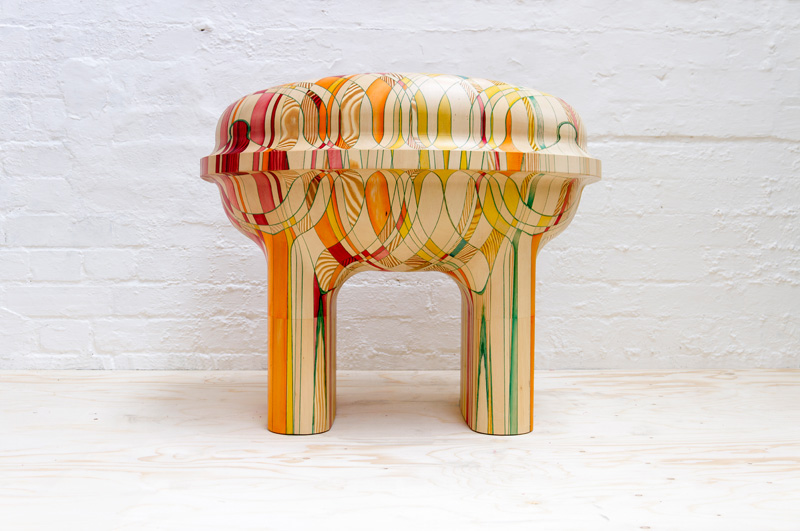 Furthermore, the console table and its metal legs are reflected in a mirror, creating the illusion of an overall shape.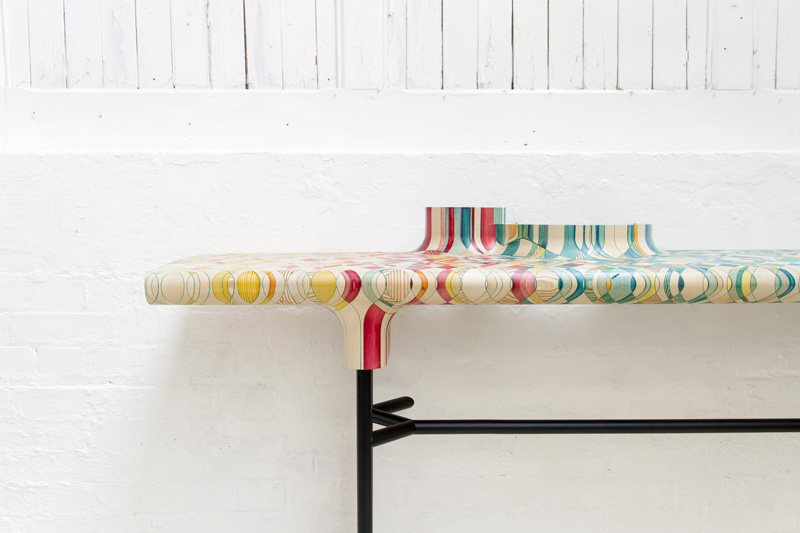 Here are a few photos of the wood process.