Forestgreen Creations have designed The Treehouse, a home surrounded by fruit orchards and vineyards in Pelham, Ontario, Canada.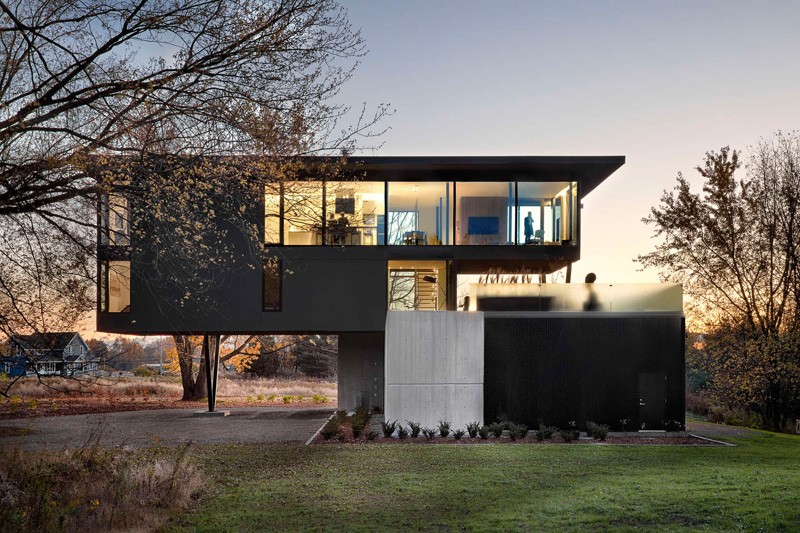 The description from Forestgreen Creations
Centered in the heart of the Niagara Peninsula, surrounded by fruit orchards, vineyards and the gently rolling hills of Fonthill, you will find the "Treehouse".
Nestled amidst the trees of a century old Carolinian forest, the Treehouse, a contemporary compact design, welcomes you with a stunning cantilevered porte-cochere.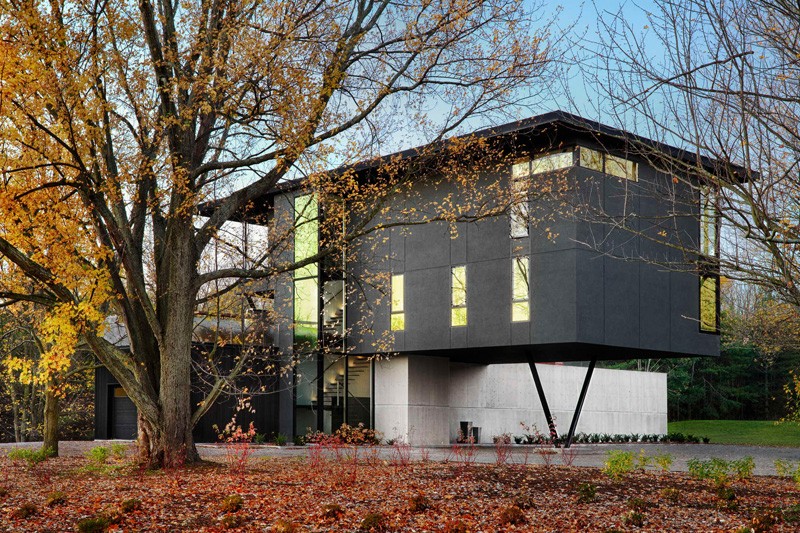 A combination of features lends further credence to its namesake. Firstly, the interior of this tri-level reveals exposed steel framework with diagonal and vertical bracing intermittently appearing and disappearing throughout the walls, ceiling and floors. Secondly, the untrammeled view of the surrounding forest through the floor to ceiling glazing in the penthouse, gives one the sense of being among the trees.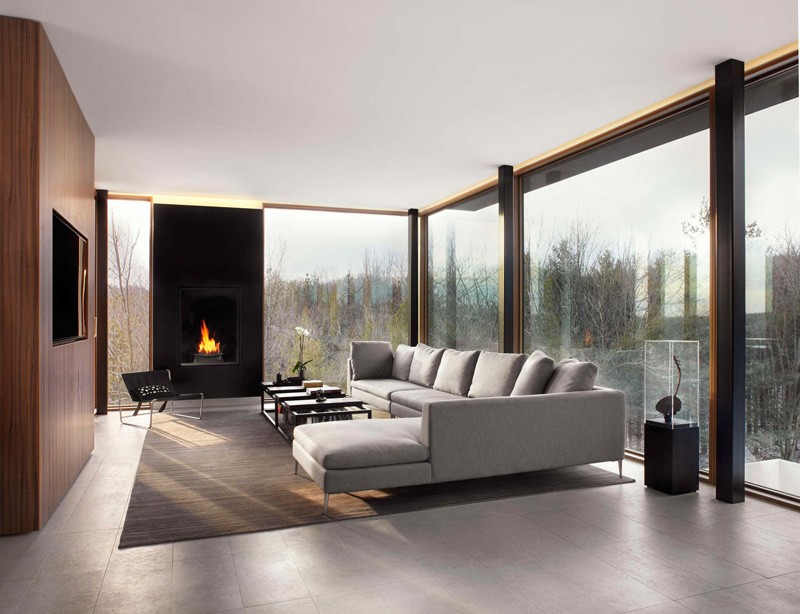 The Treehouse is clad in steel and stucco siding atop Thermapan panels. Raw concrete envelops the second storey lap pool and creates strong contrast in the exterior finish.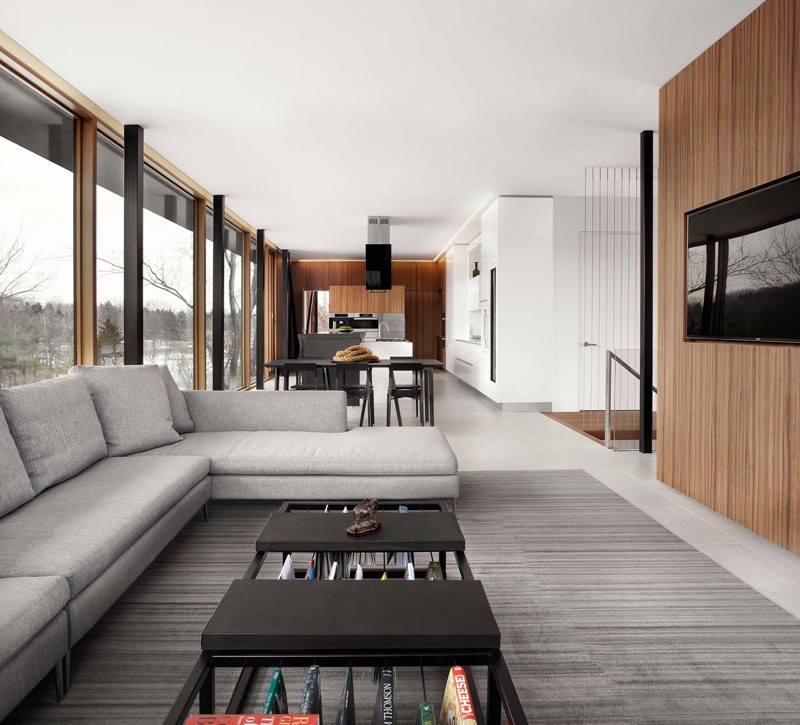 Intricate arrays of aircraft cabling band together warm wooden treads of a breathtaking staircase, lending access to all levels. The elevator reiterates floor-to-floor transportation and melds inclusive design with practicality.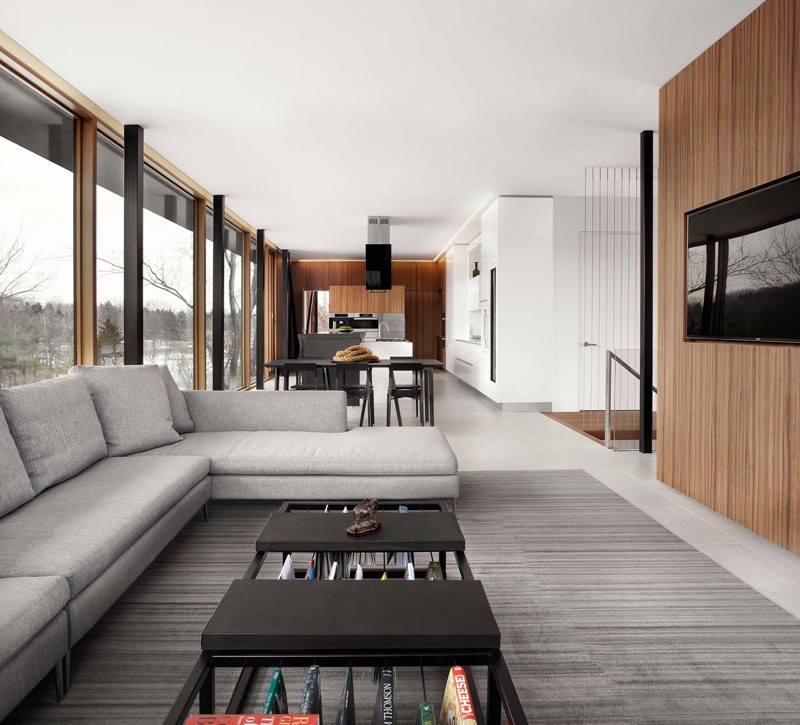 A giant twelve foot wooden door gives way to the porte-cochere twenty seven feet in length. Providing protection from the elements and while complimenting the gently curved circular drive. The cantilever, supported by an iconic V, allows the house to carry the majority of its space off the ground, minimizing the site footprint. This eco-conscious pattern is further demonstrated with a rainwater collection cistern which supplies ground irrigation and water for the pool. A geothermal system is used to temper the interior.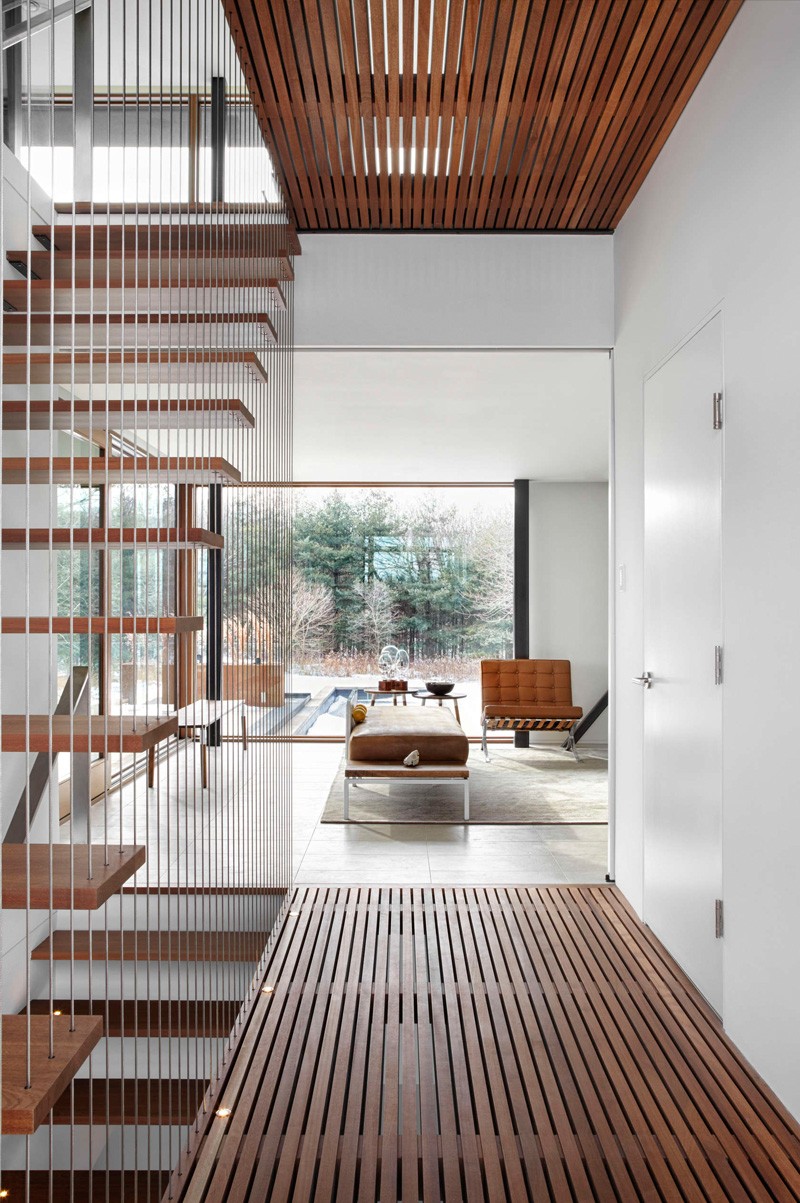 The Treehouse pays further homage to the nature that surrounds, with a partially covered rooftop terrace that spans two thousand square feet. Outdoor living in luxury can be enjoyed regardless of the weather. Corner windows provide panoramic views of the rolling landscape while the penthouse level bestows an awe-inspiring view of the surrounding forest and beyond lays the Niagara Falls skyline.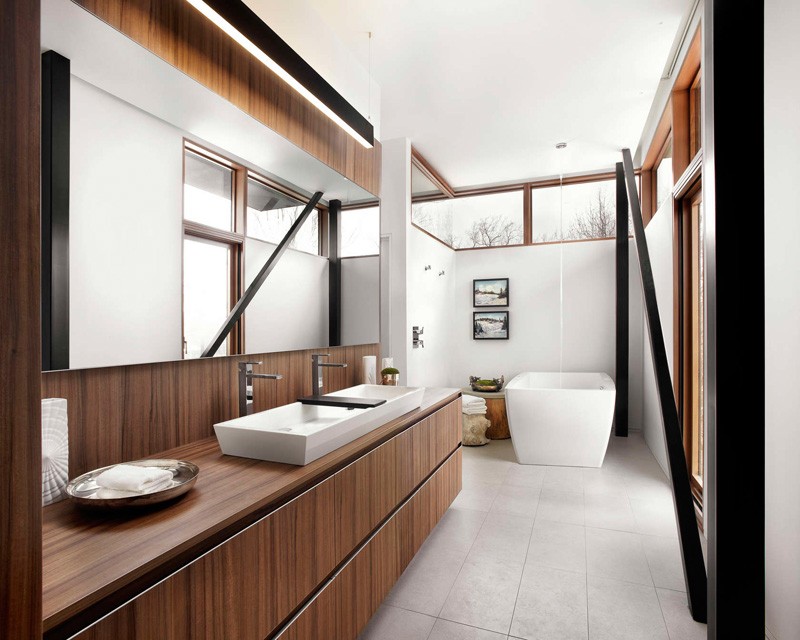 Design: Forestgreen Creations
Photography by Lisa Petrole