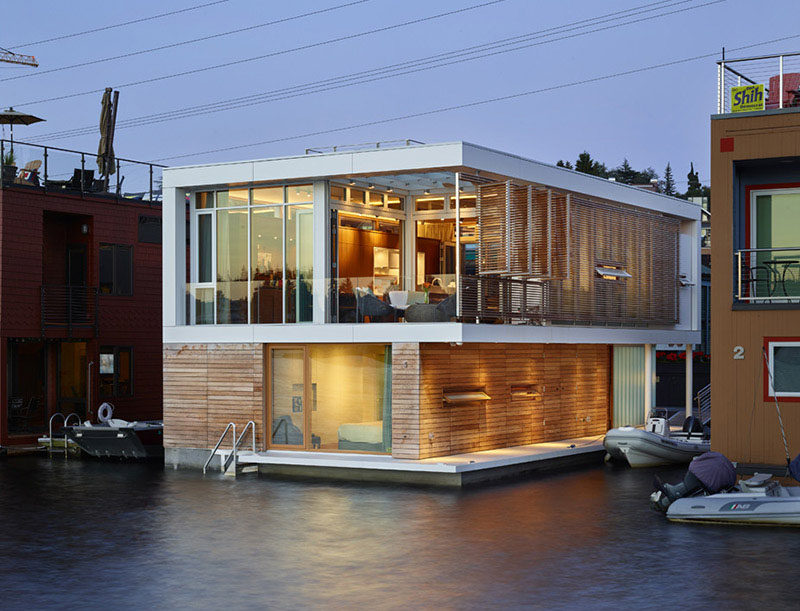 Designed by Vandeventer + Carlander Architects, this two storey floating home in Seattle, Washington, with views of Lake Union, has been constructed on concrete floats that are 24 feet wide by 44 feet long.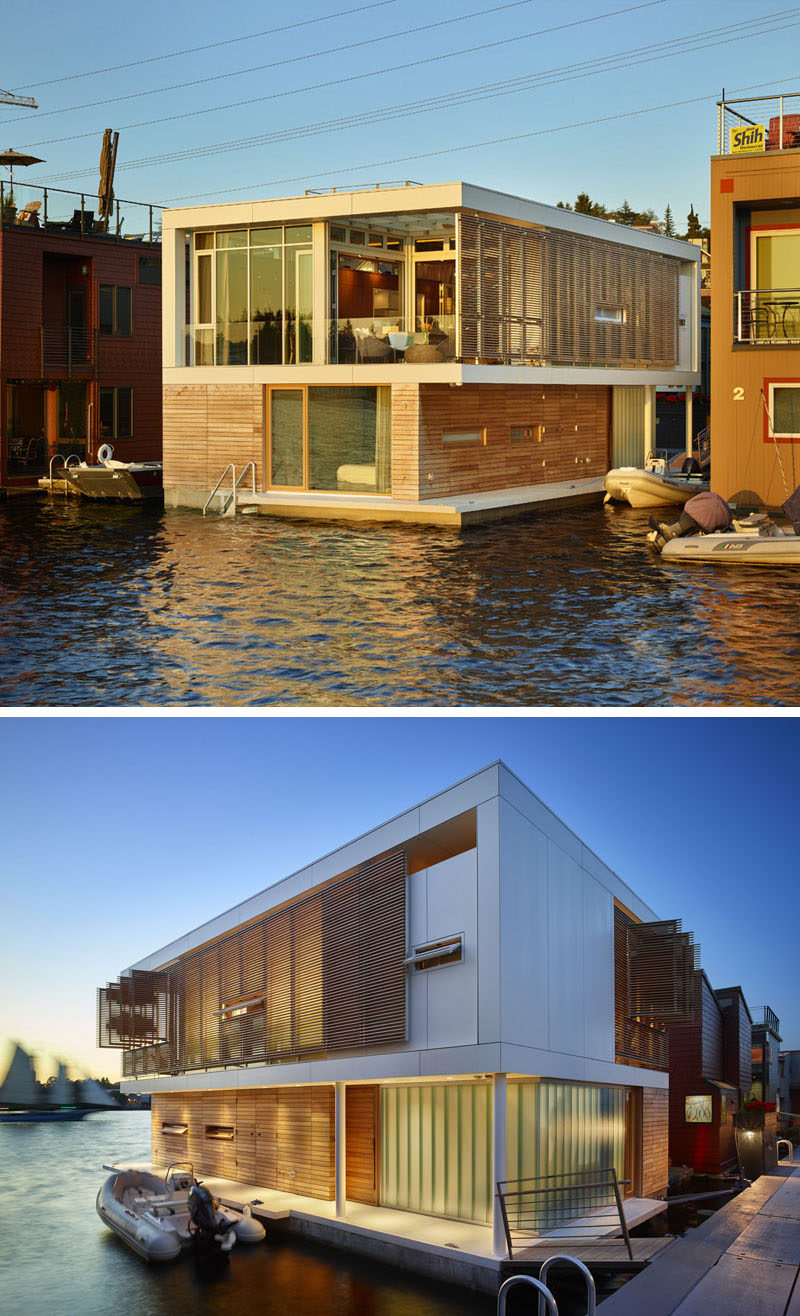 ---
Upon entering the float home, two exterior walls of channel glass are visible and allow abundant natural light and also maintain privacy.
---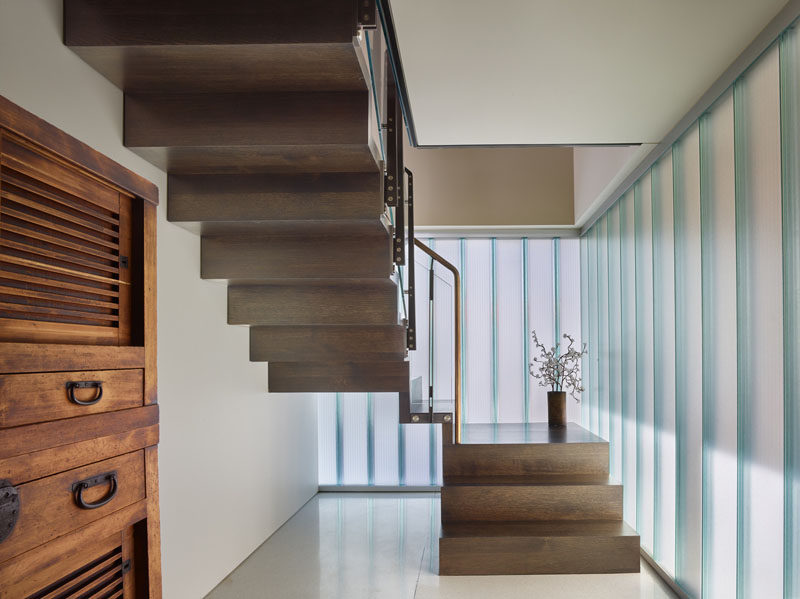 ---
When walking up the stairs, a large window provides views of a small terrace with a barbeque (located off the kitchen), and a ladder that provides access to the roof deck.
---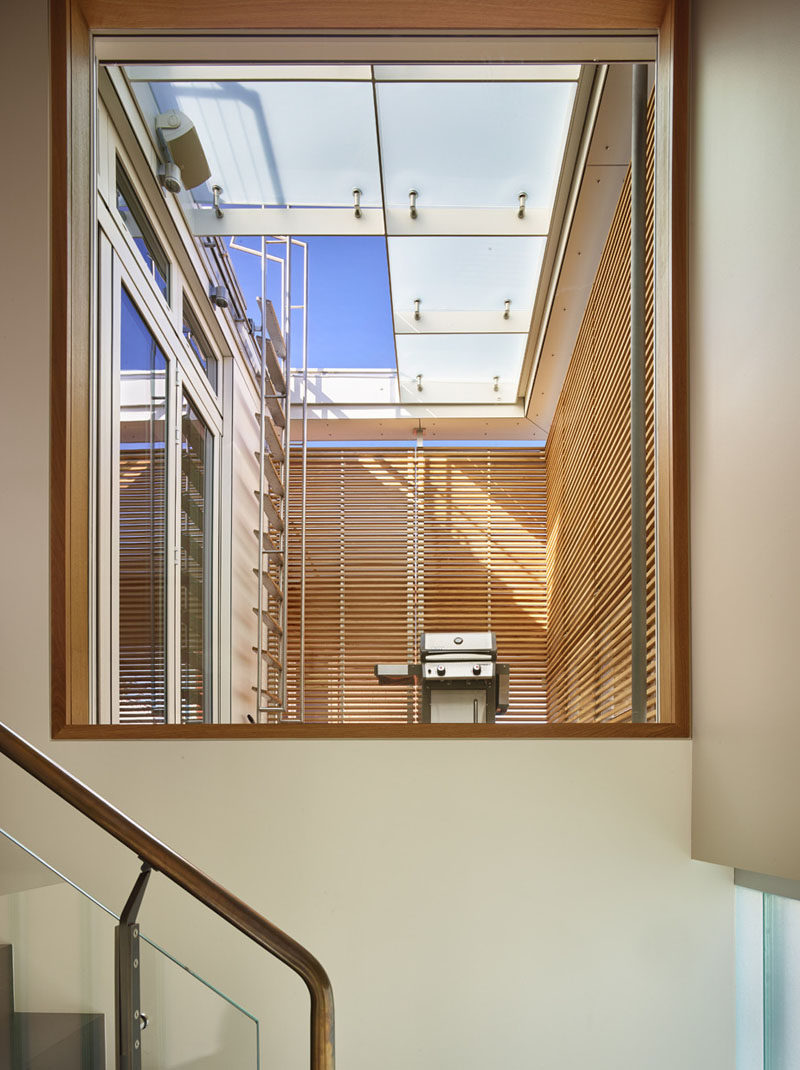 ---
At the top of the stairs is the main living area with a lounge, kitchen, dining room, and terrace.
---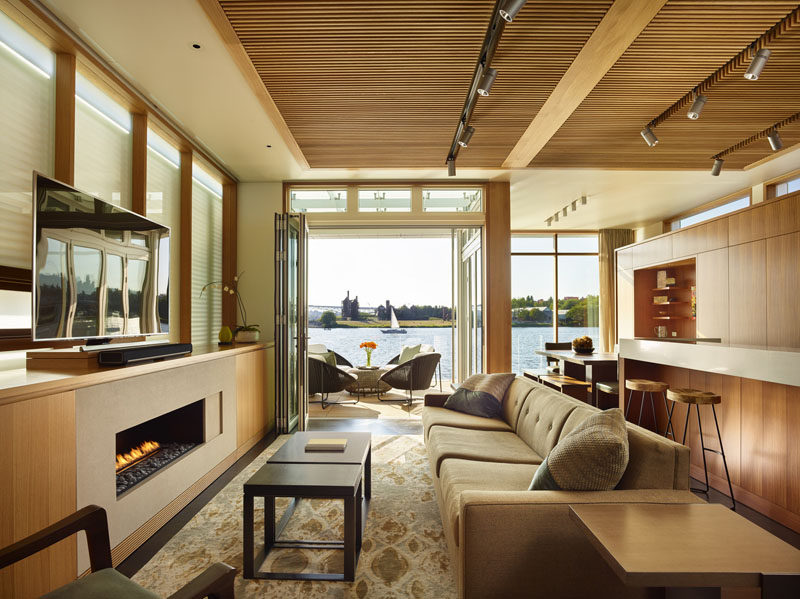 ---
A wood slat ceiling in the living room and kitchen provides contrast to the surrounding white ceiling and walls. White touches have also been used in the kitchen, like on the island and cooktop area.
---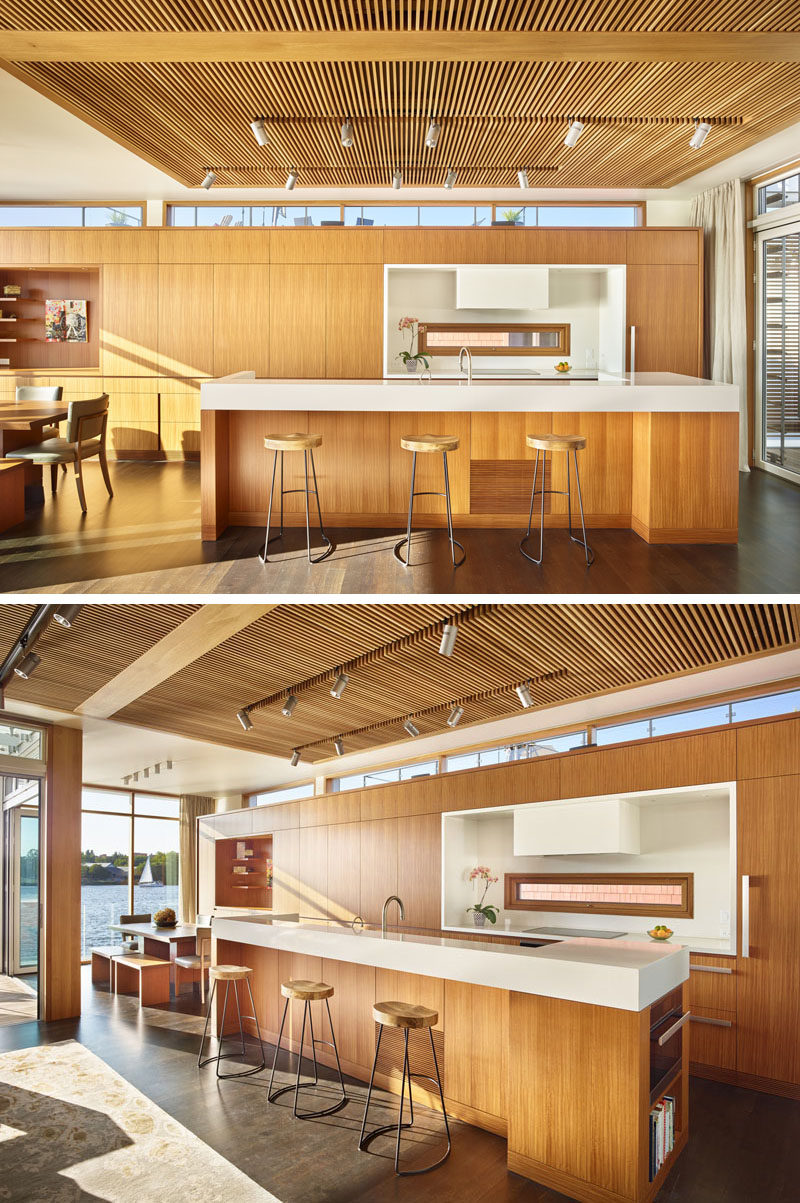 ---
The living and dining areas open up to a small terrace, perfect for enjoying a drink while watching the sunset.
---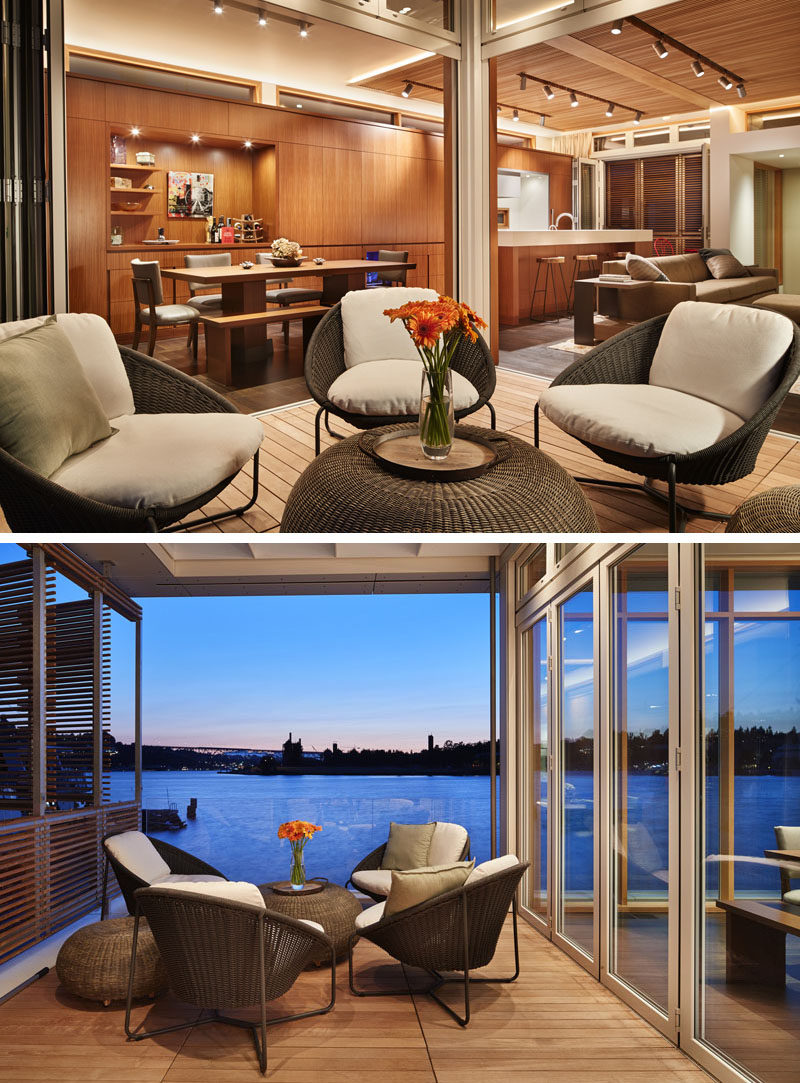 ---
The bedrooms are all located on the lower level of the float home, with large windows providing picture perfect views of the water.
---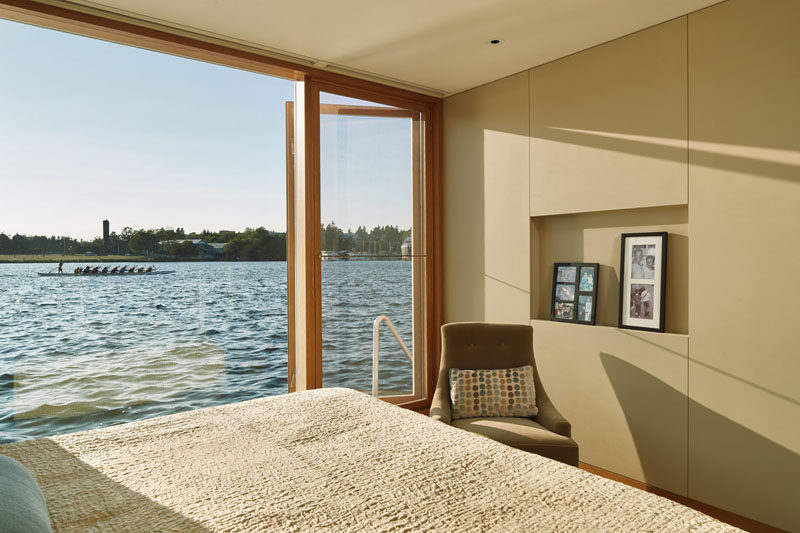 ---
Frosted glass hides the toilet from the rest of the bathroom, and the flooring is made up of limestone tiles.
---