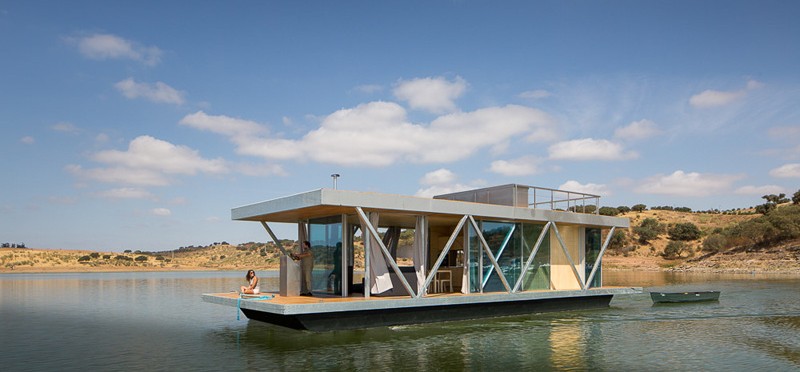 A company in Portugal called "Friday," have designed Floatwing, a houseboat that can be shipped all over the world in two standard shipping containers.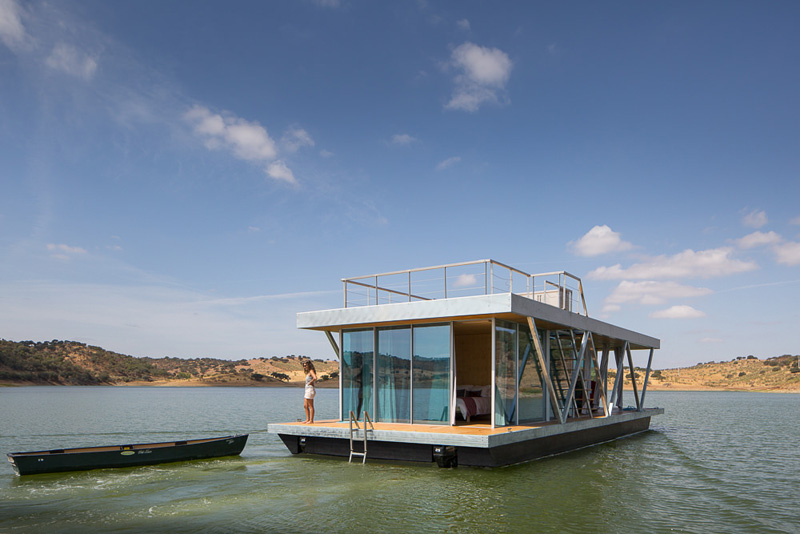 The designer's description
A romantic gateway for two or a mobile house in the middle of a lake for the entire family or a group of friends.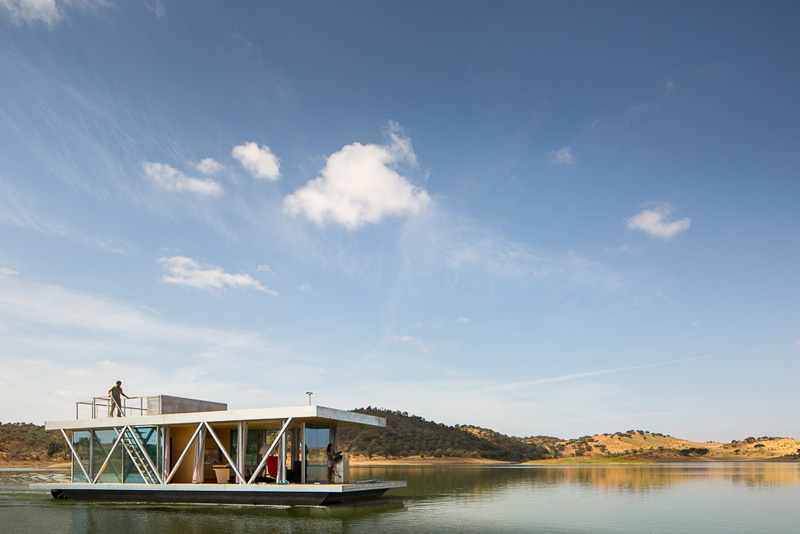 With a fixed width of 6 metres and lengths ranging from 10 to 18 metres, the possibilities are almost endless.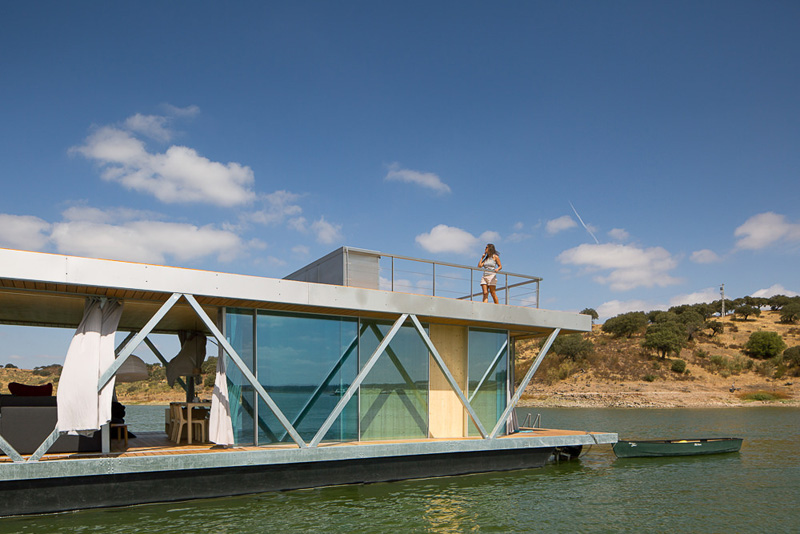 Whether you want a cosy studio or a fully furnished three-bedroom house, the freedom of nature is on your doorstep.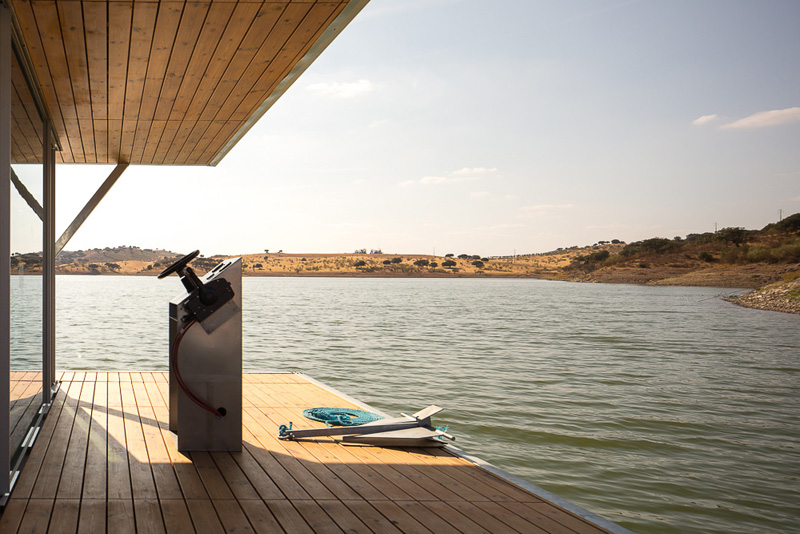 With two small outboard motors, you can take your time to enjoy the trip at a moderate speed of three knots and wake up in a different place every day.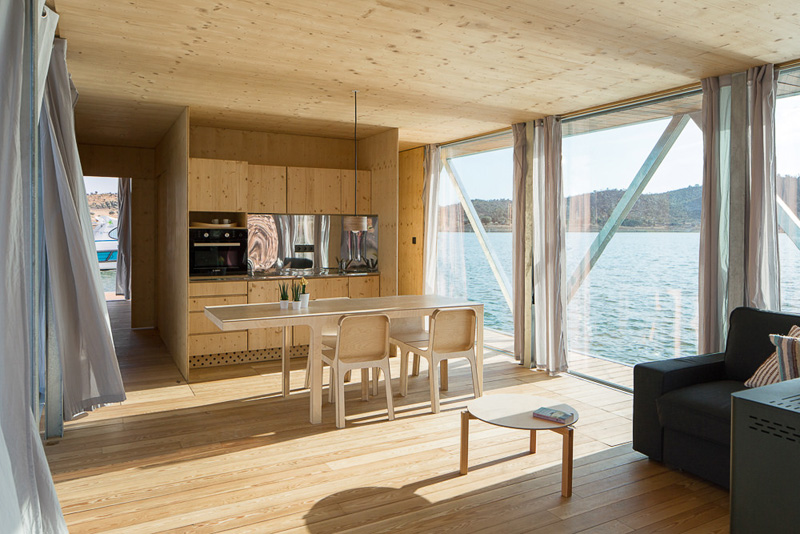 Whether you choose to use the floating home as a base camp for numerous outdoor activities such as sailing, paddling, water skiing or fishing, or simply to relax, you're guaranteed a great living experience.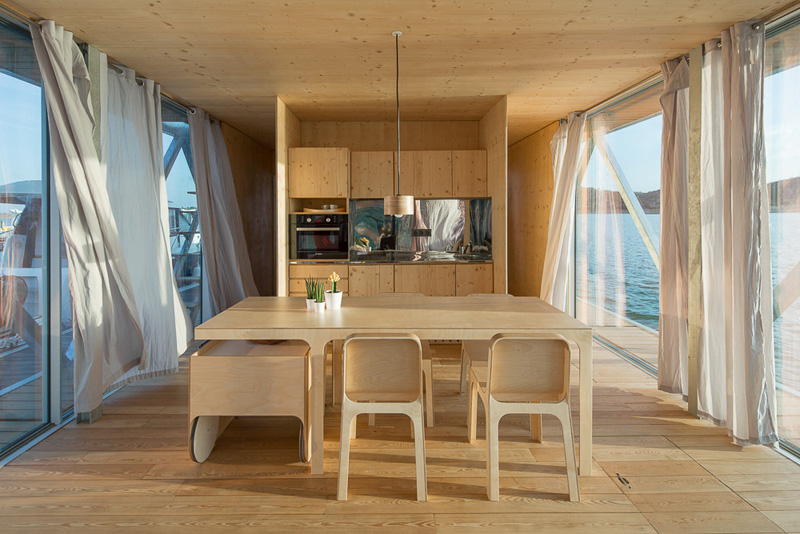 Its facilities include a fully equipped kitchen for everyday use, heat pump and AC generator, a barbecue on the upper terrace for sunny days and a wine cellar and pellet stove to keep you warm on cold days.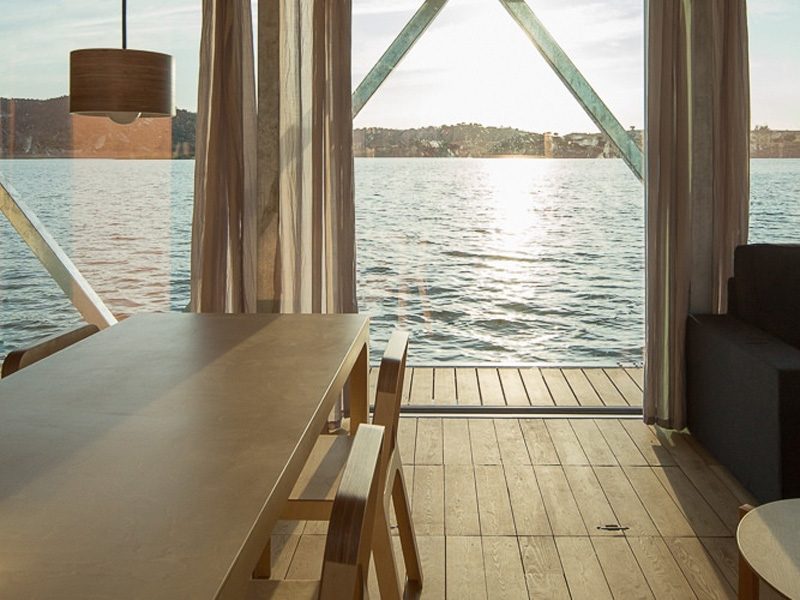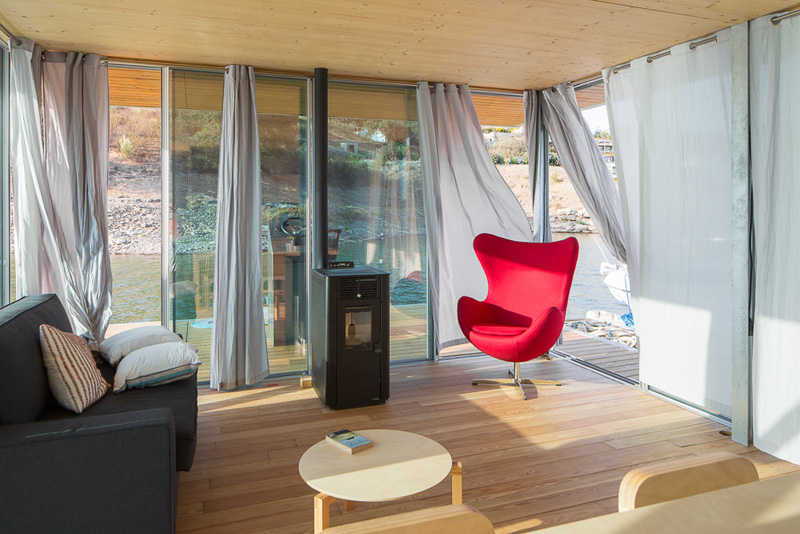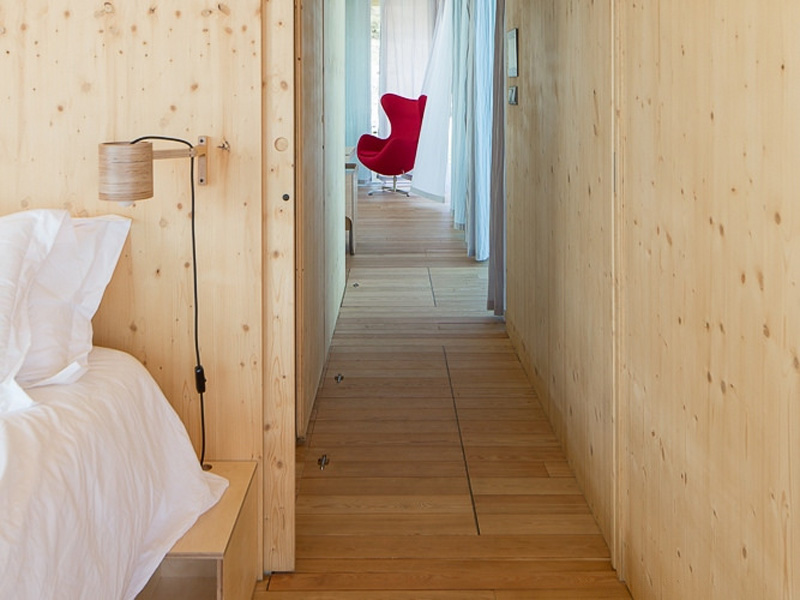 The modular design of the house means that all its components, including equipment and furniture, can be easily stored in two standard containers and shipped to almost anywhere on the planet.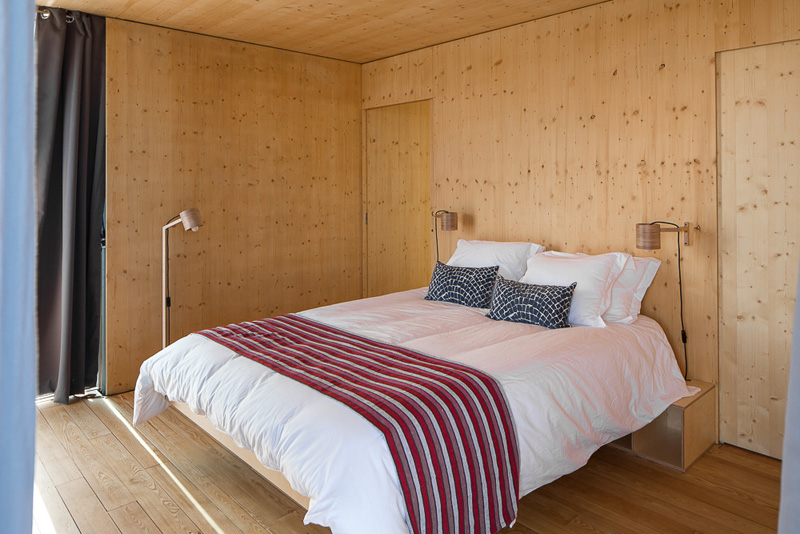 It has been designed with low environmentally impactful materials and technologies that reduce its carbon footprint and lower its energy needs. It has a compact activated sludge wastewater treatment plant.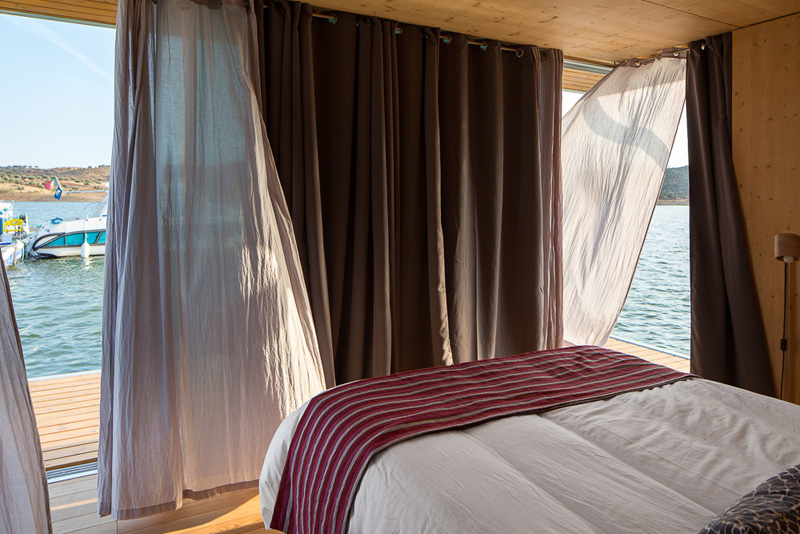 Photography by Jose Campos