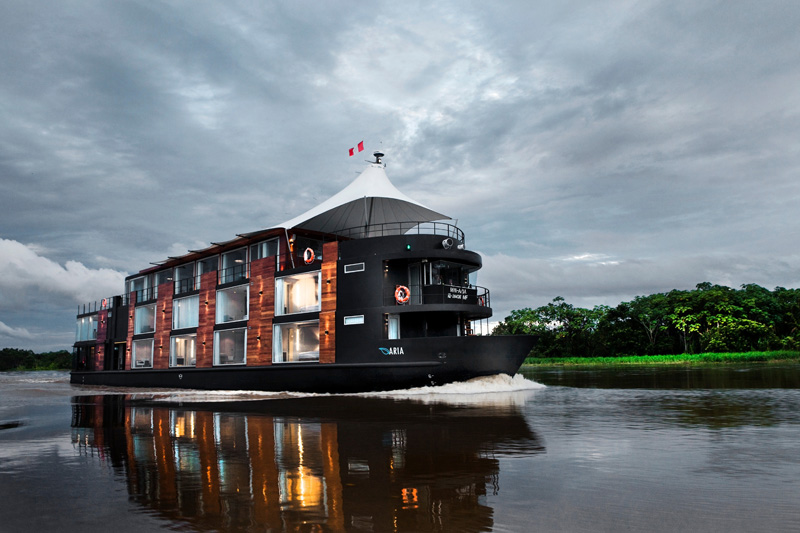 Travel company Aqua Expeditions collaborated with Peruvian architect Jordi Puig, to create the Aria Amazon, a 5 star river cruise ship.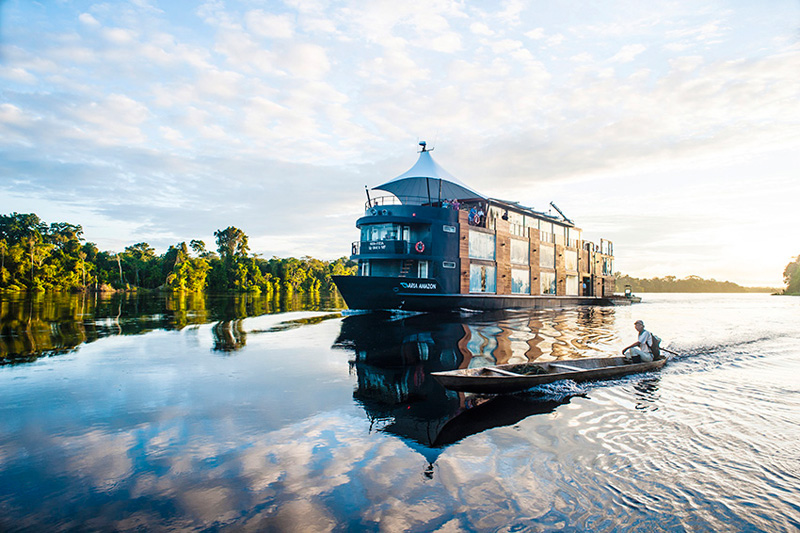 The matte black hulled ship has 16 guest cabins with floor to ceiling windows.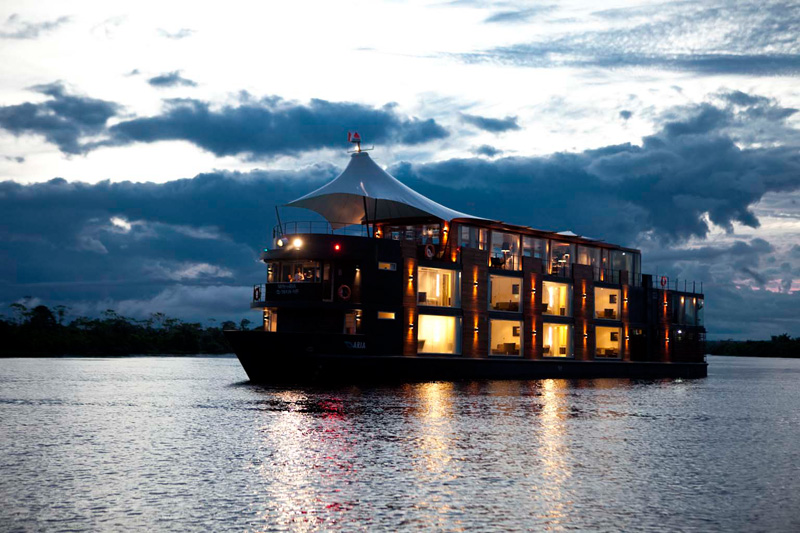 The Aria Amazon is staffed by 24 crew members, and has a bar, lounge, dining room, an observation deck with a jacuzzi, and an exercise room.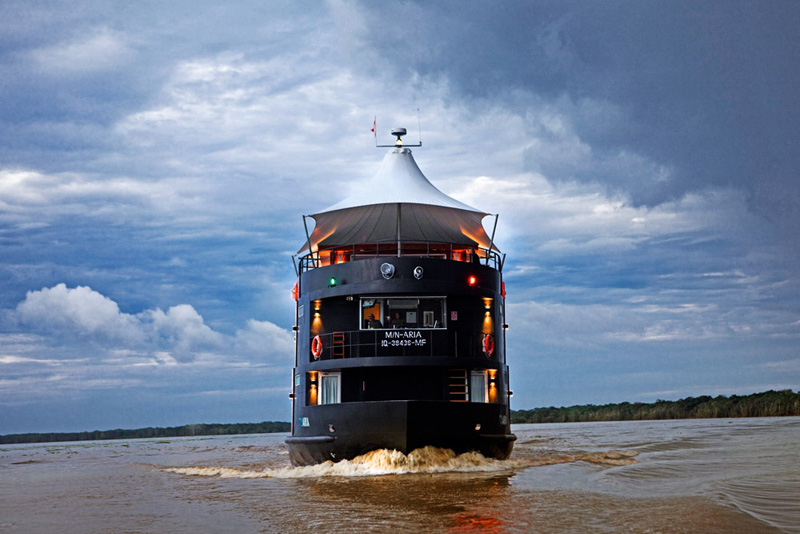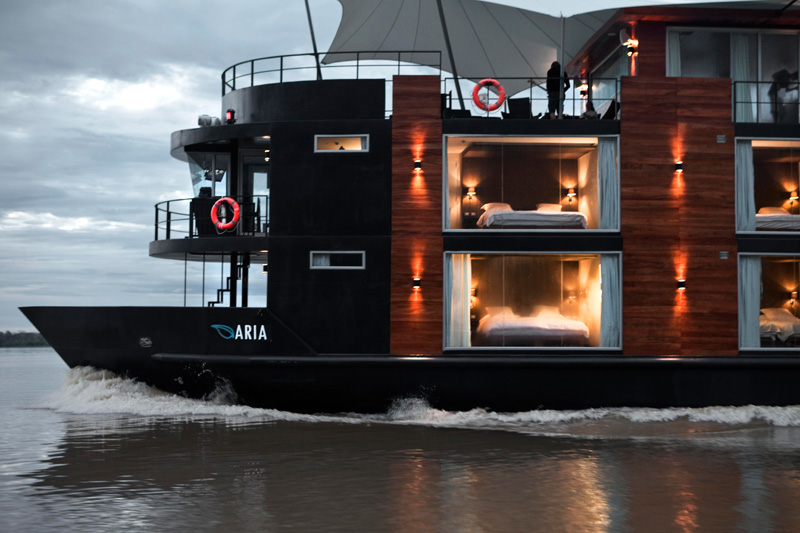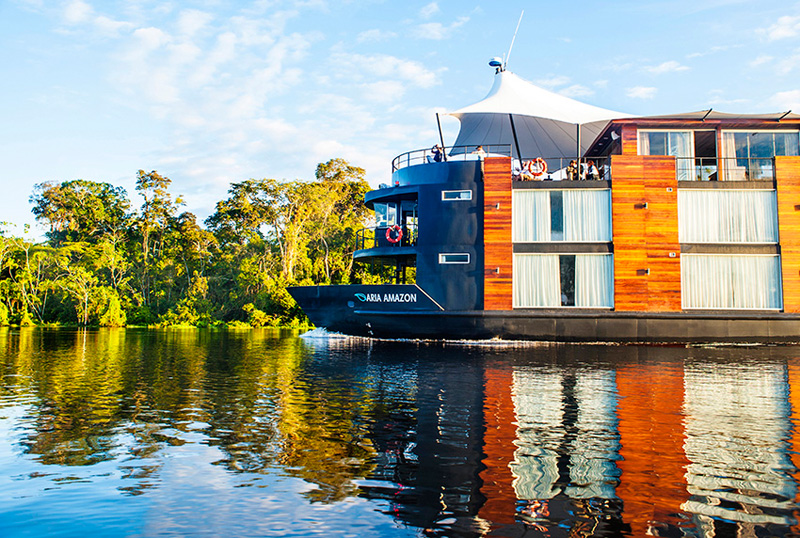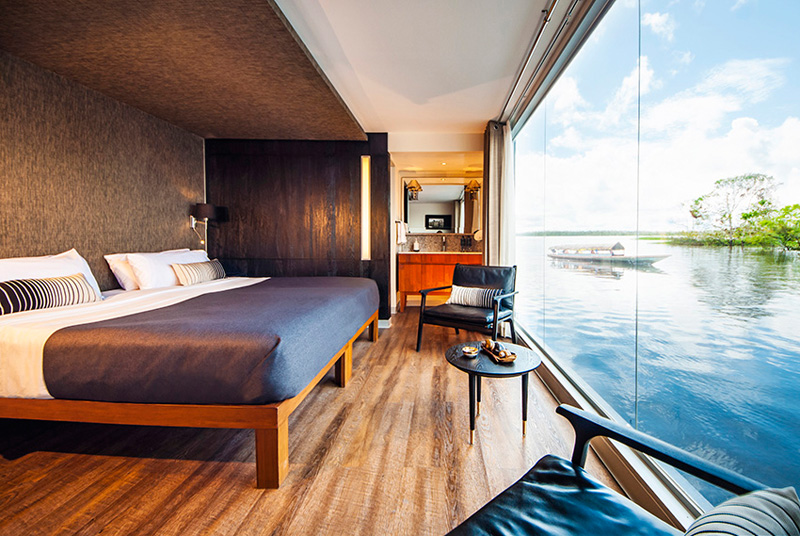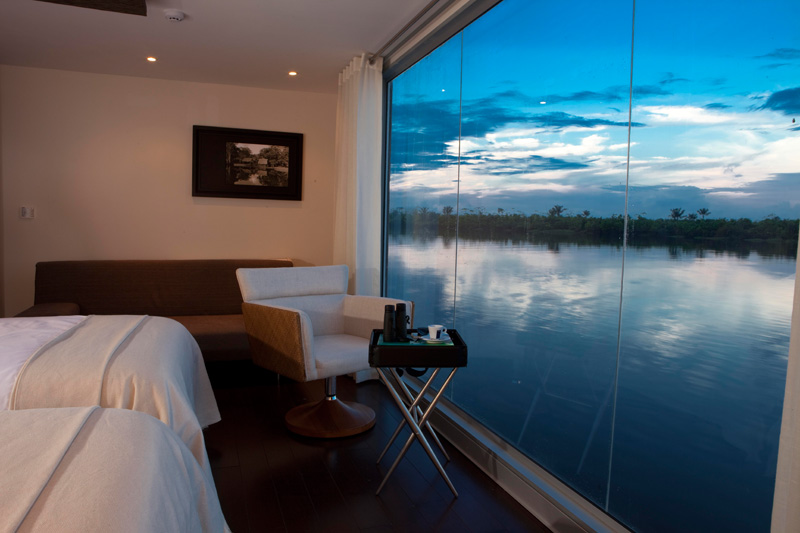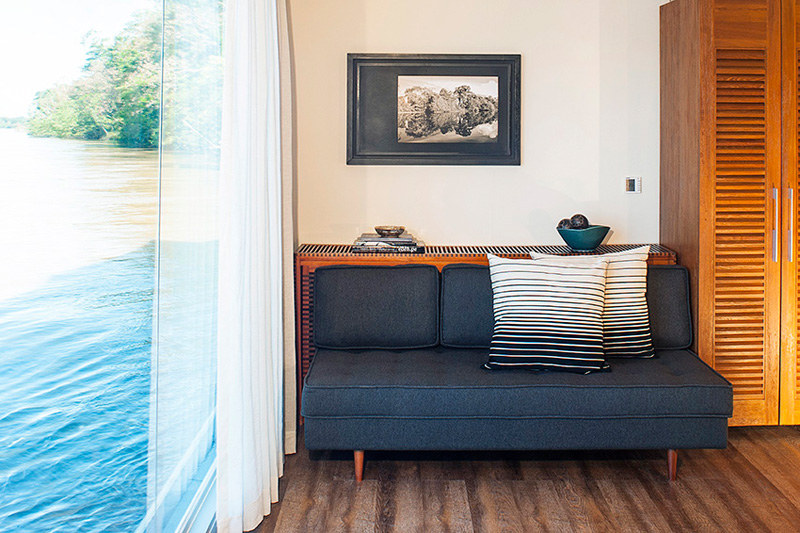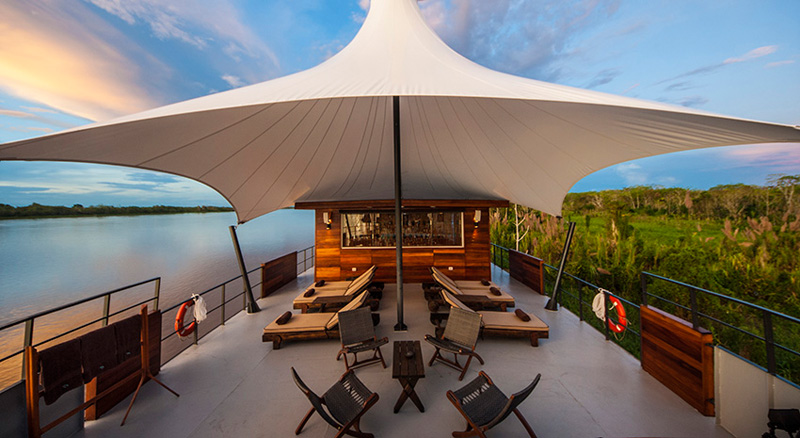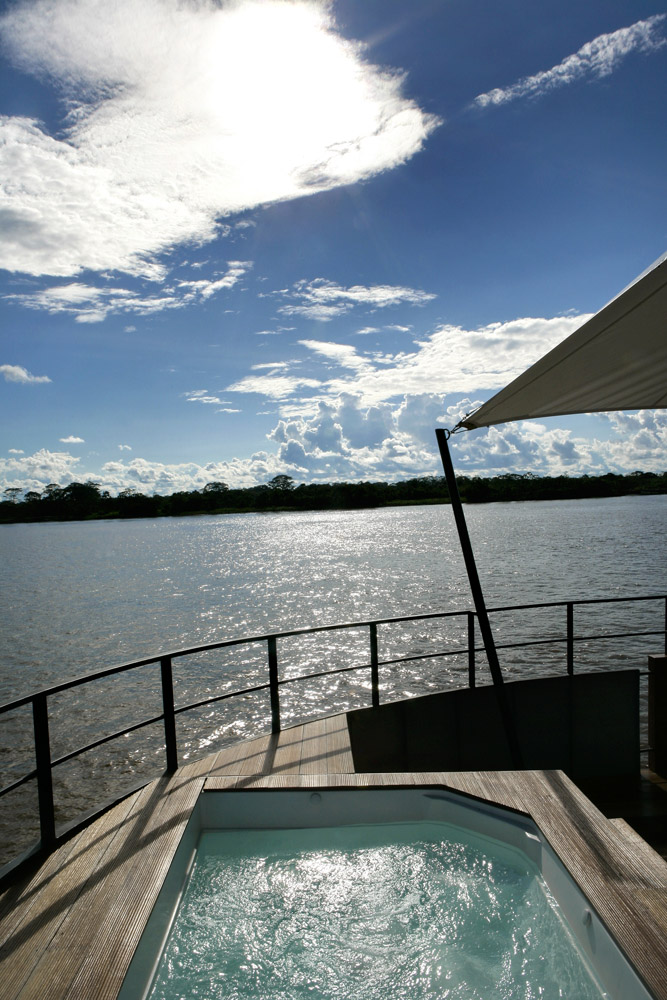 Here is a video about the Aria Amazon