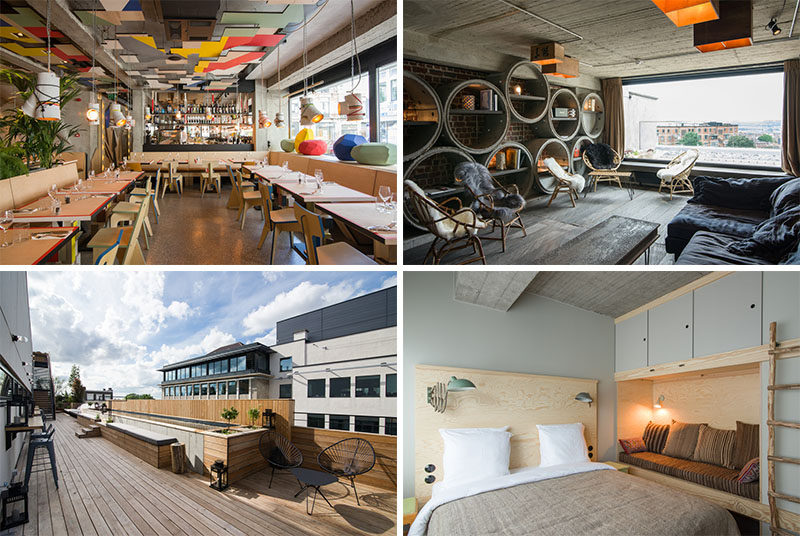 The JAM Hotel in Brussels, Belgium, is located inside a building that used to be an art school, but has been converted to a unique new hotel.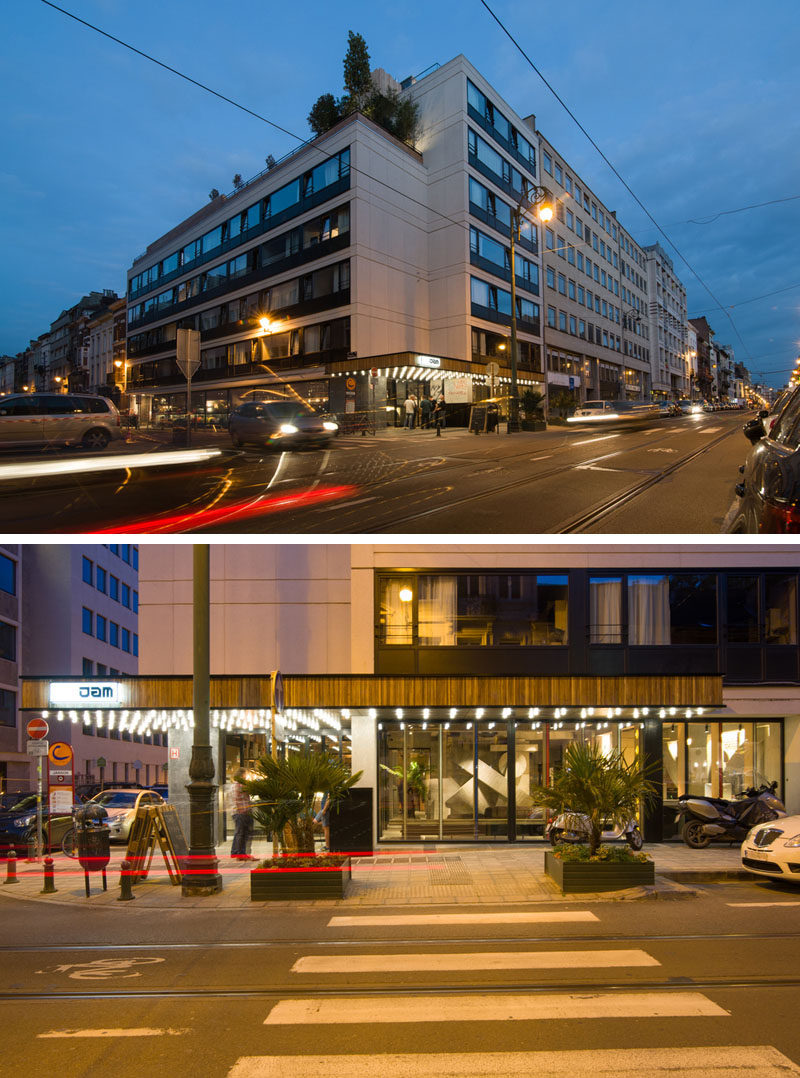 ---
The interior design of the hotel was completed by Atelier Lionel Jadot, and features artistic elements throughout, which seems appropriate considering the building's former life as an art school.
---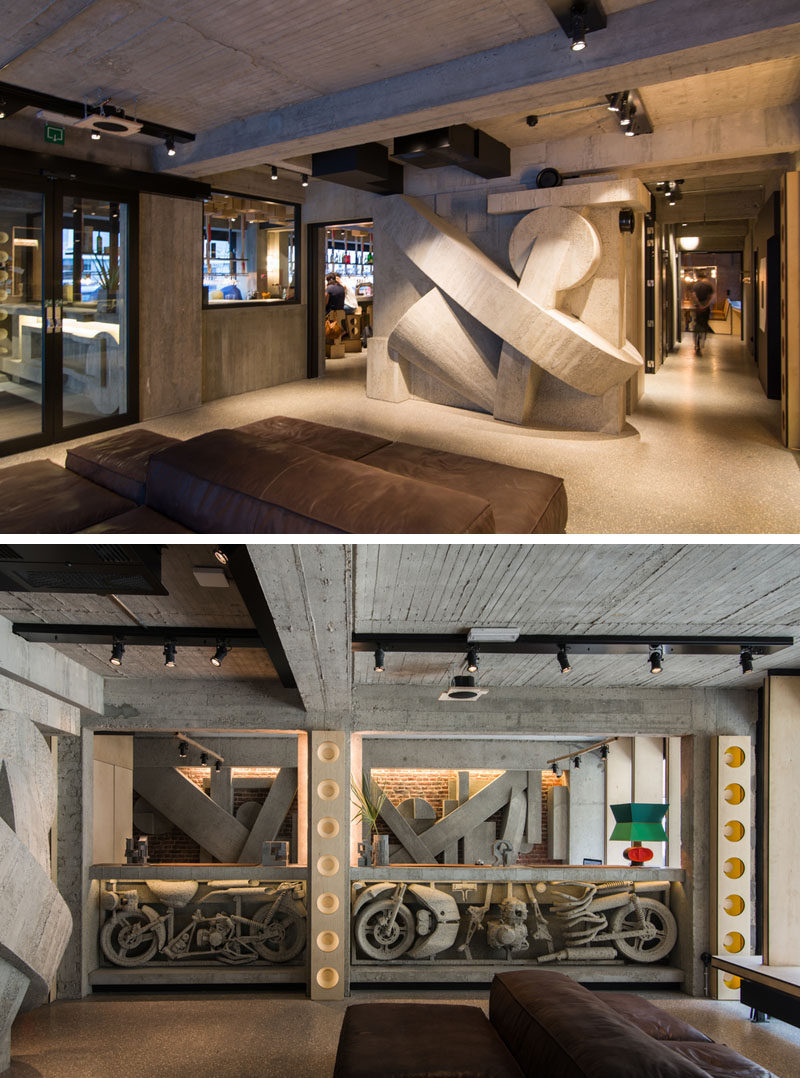 ---
The hotel has a restaurant that serves pizza and pasta under a canopy of colorful ceiling details.
---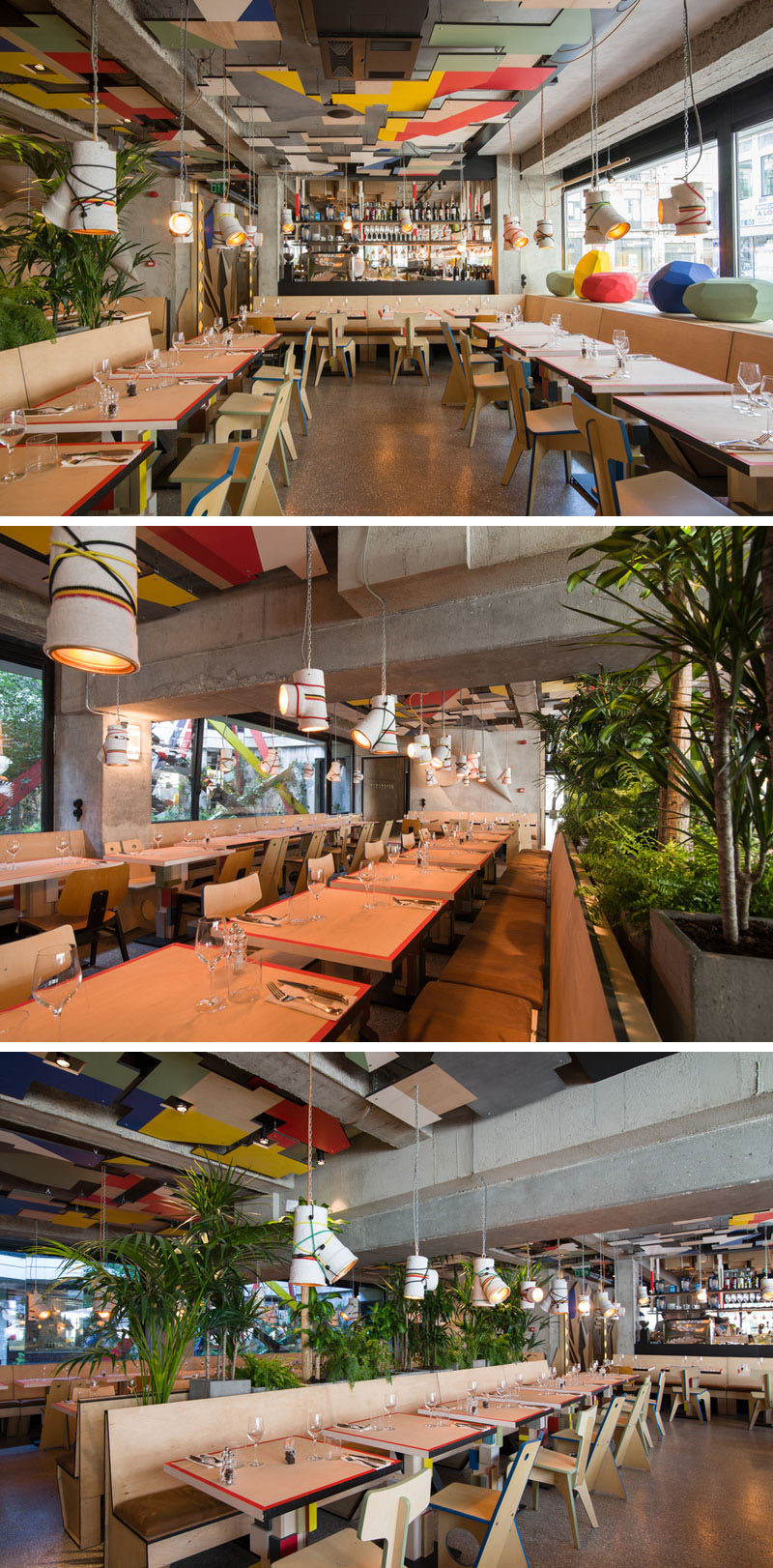 ---
There's also a couple of bars. The bar seen below uses concrete pipes as shelving.
---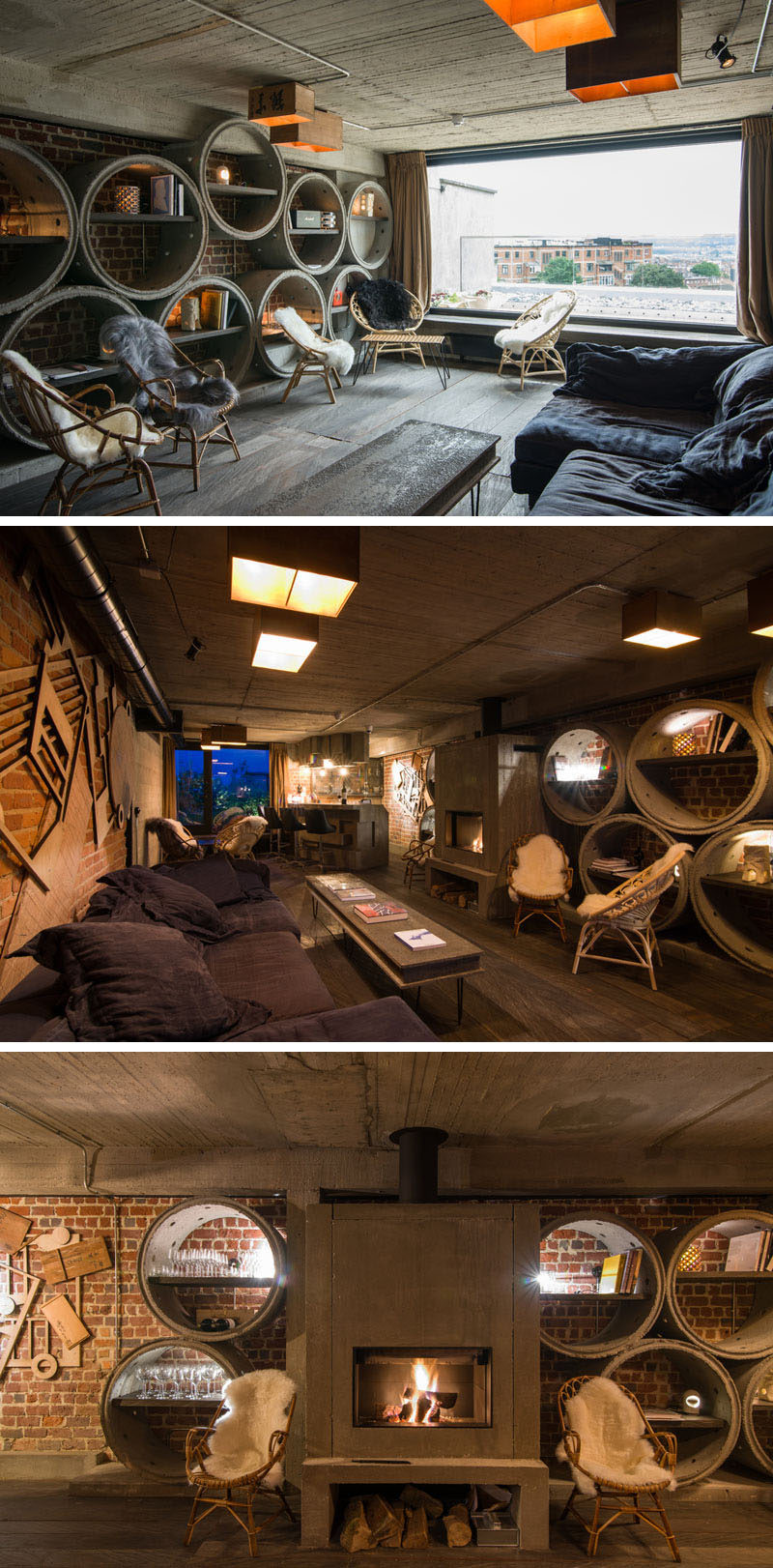 ---
A large games room makes sure there is always something to do.
---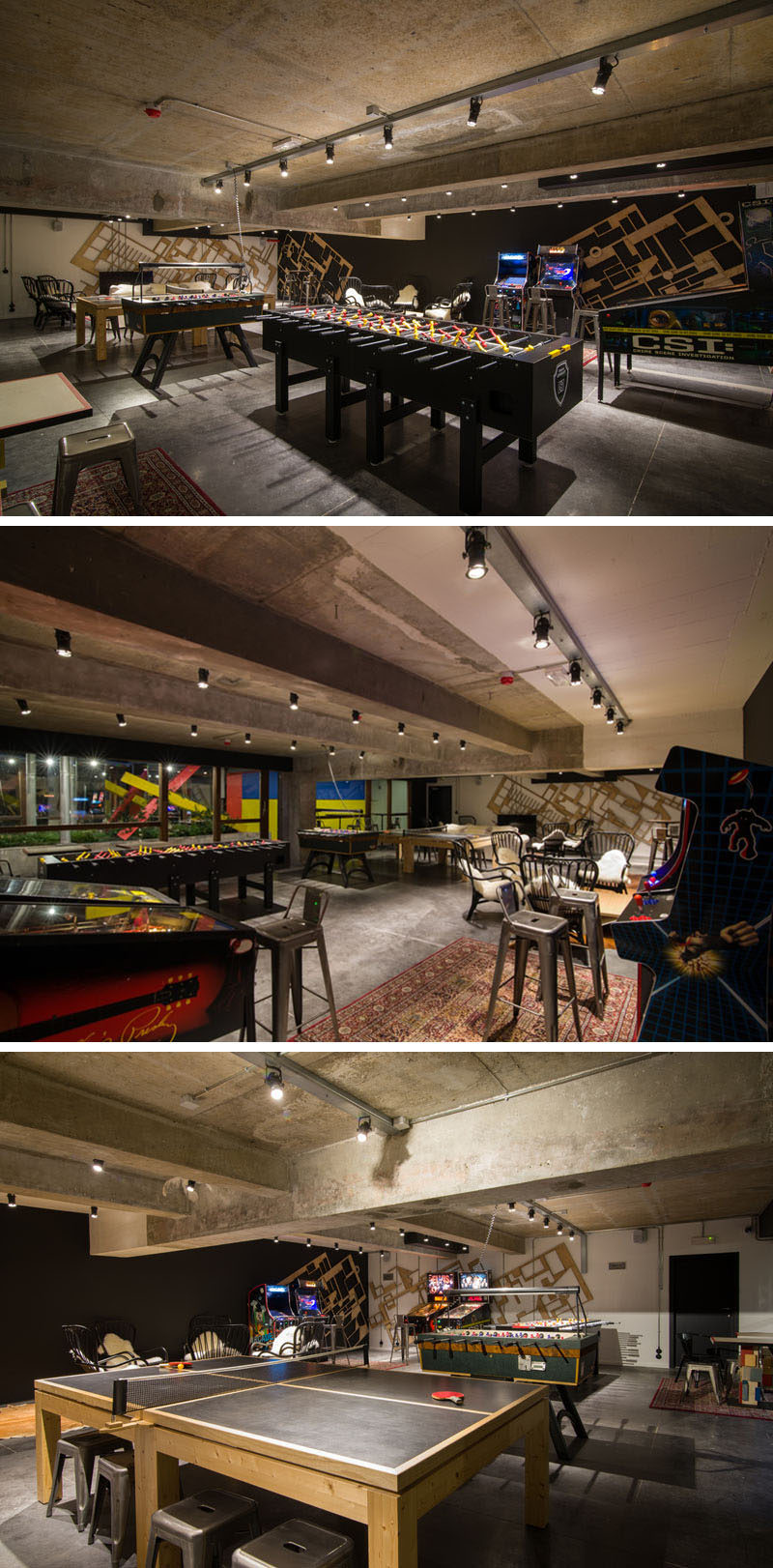 ---
Outside, there's a rooftop pool and terrace area.
---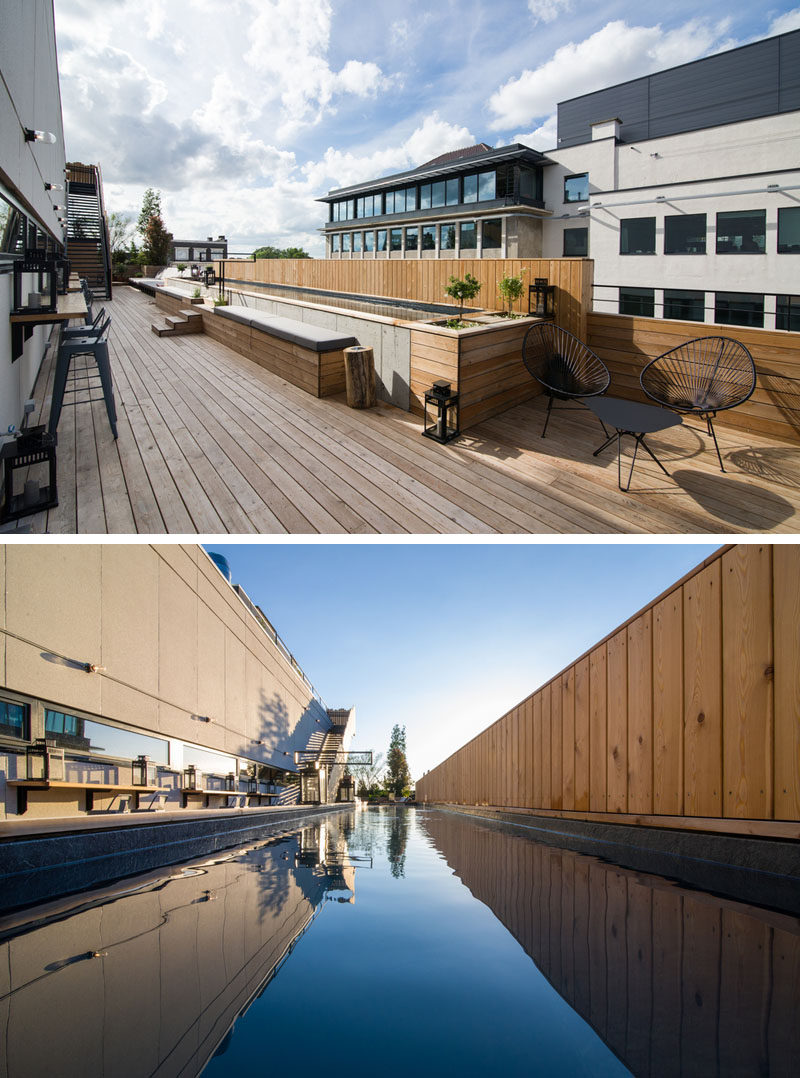 ---
The hotel rooms show touches of the old building and have been kept simple and contemporary.
---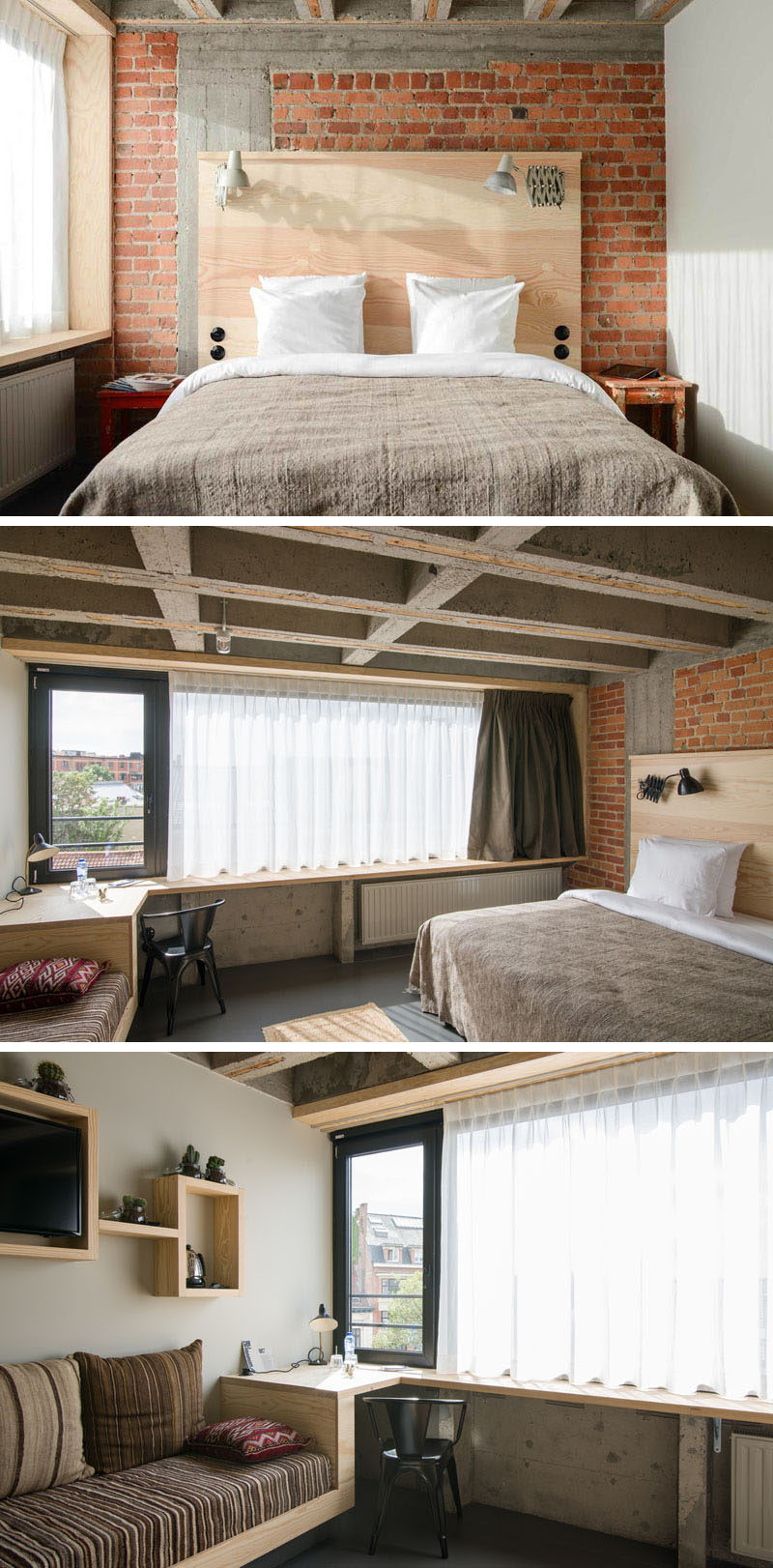 ---
Built-in desks and sofas make the most of the rooms.
---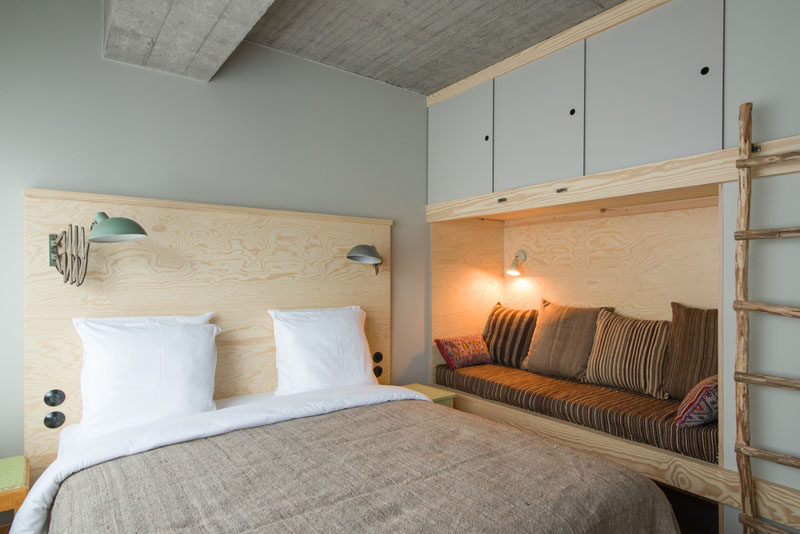 ---
If you don't mind sharing a room, the hotel also has dormitory-style rooms, with pops of color defining the sleeping spaces.
---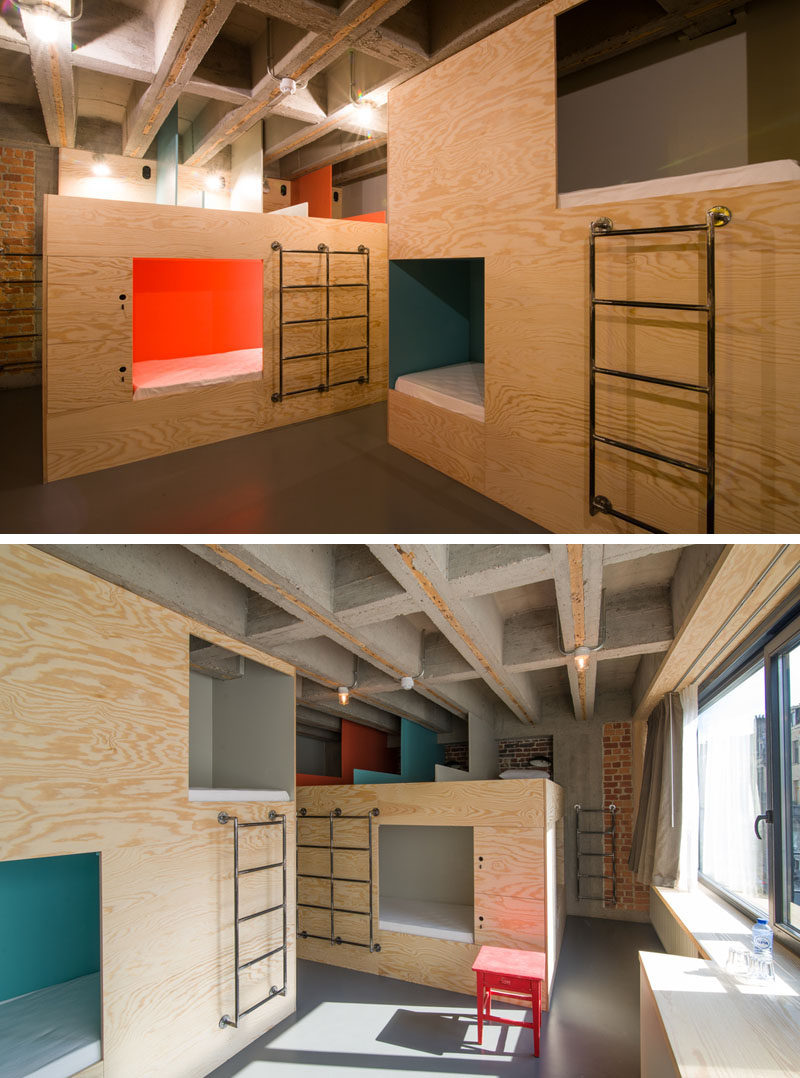 ---