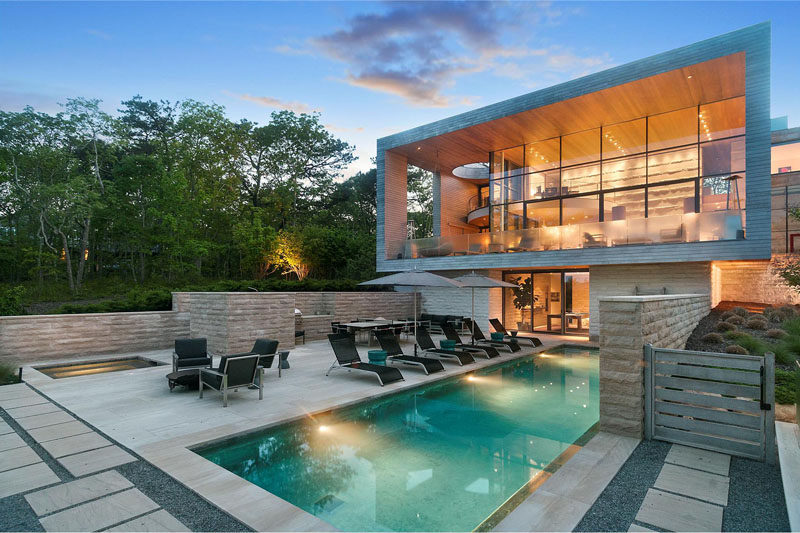 This secluded home in the Hamptons of New York is surrounded by trees and has amazing views of the area.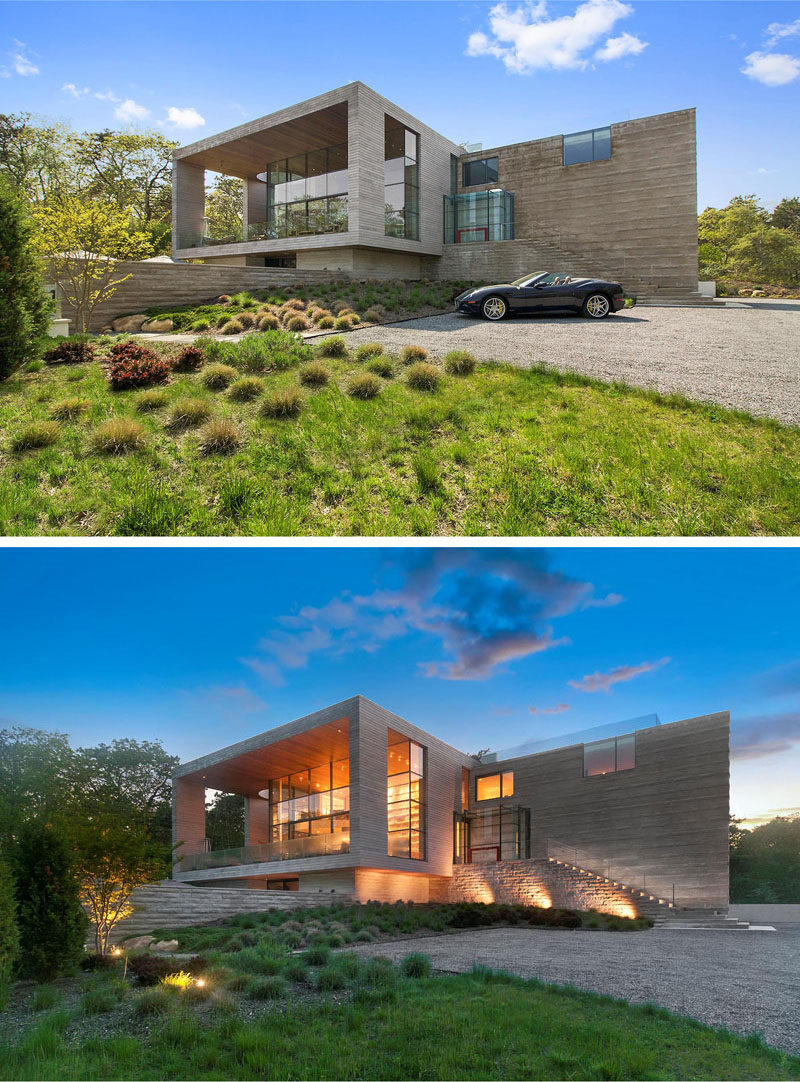 ---
The home, designed by Barnes Coy Architects, sits on 1.5+ acres, and has a landscaped yard, an outdoor swimming pool and deck, perfect for entertaining.
---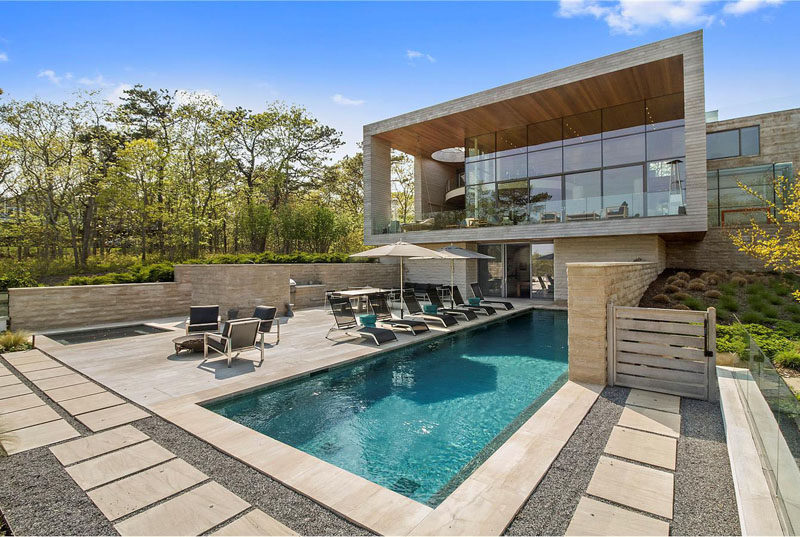 ---
Just off the swimming pool, is a games room and bar area.
---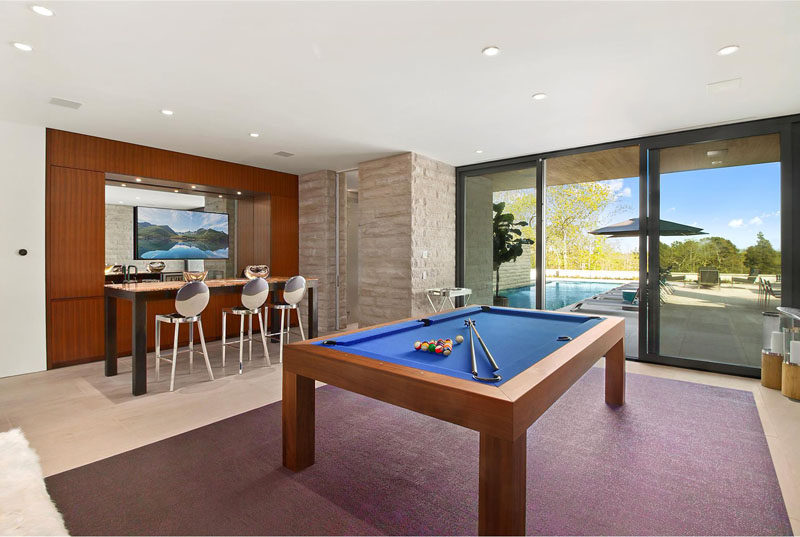 ---
Heading upstairs is the main open plan living area. The large double-height ceiling makes the space feel open and airy, and the wall of windows provides amazing views, and opens out onto the balcony.
---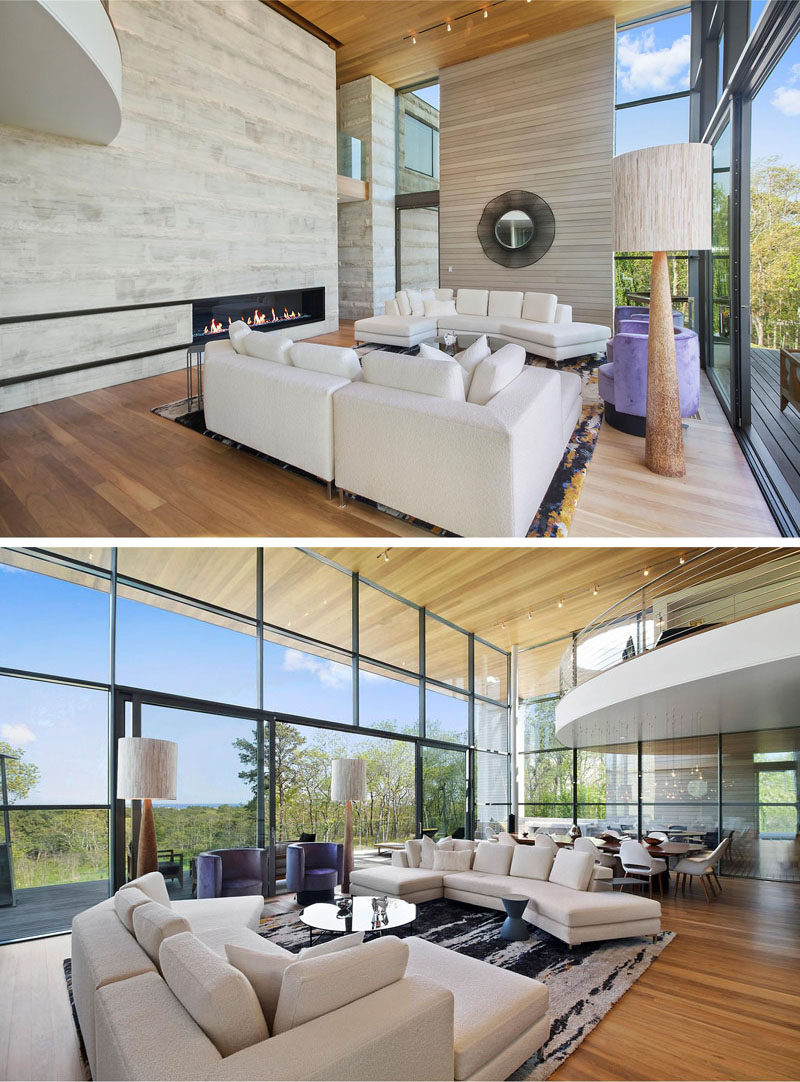 ---
Sharing the living area is the dining table, with plenty of room for guests.
---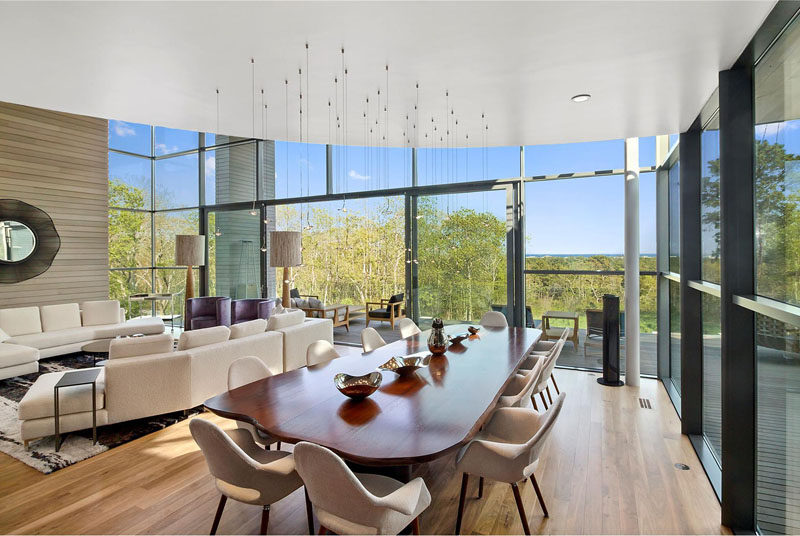 ---
Off the living area is the balcony, with multiple seating options, all positioned to take advantage of the view.
---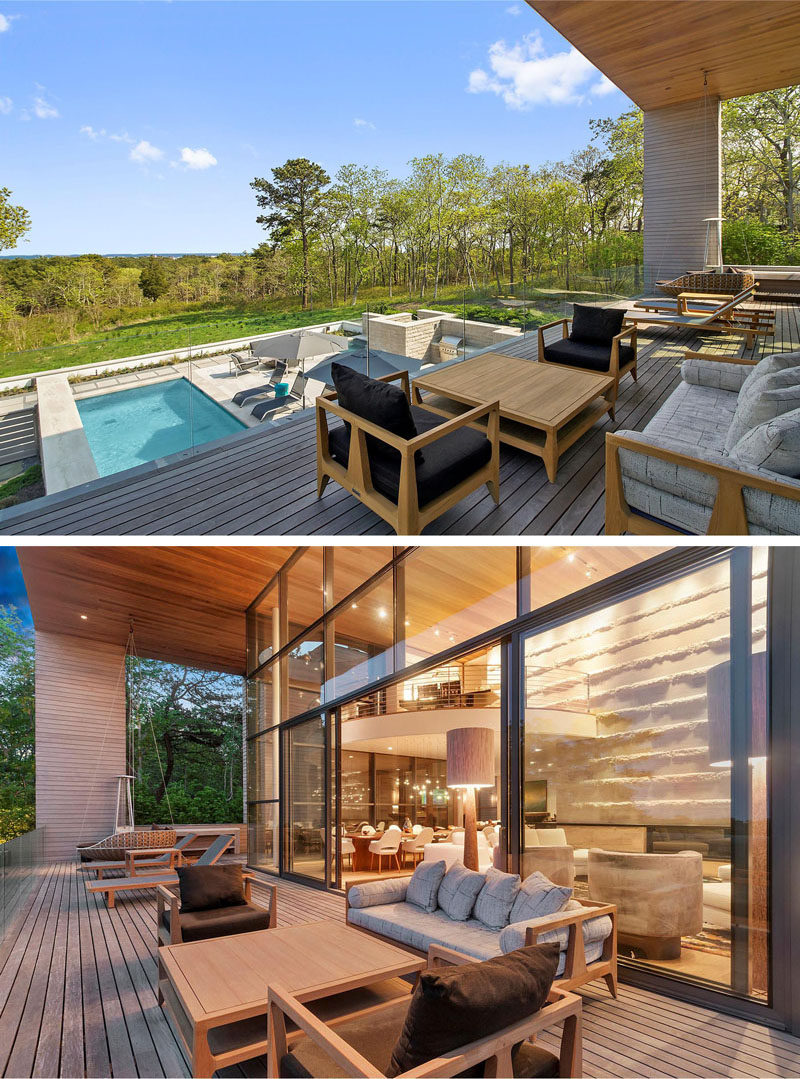 ---
Around the corner, there's an outdoor dining table, and access to another sitting area inside, with a fireplace.
---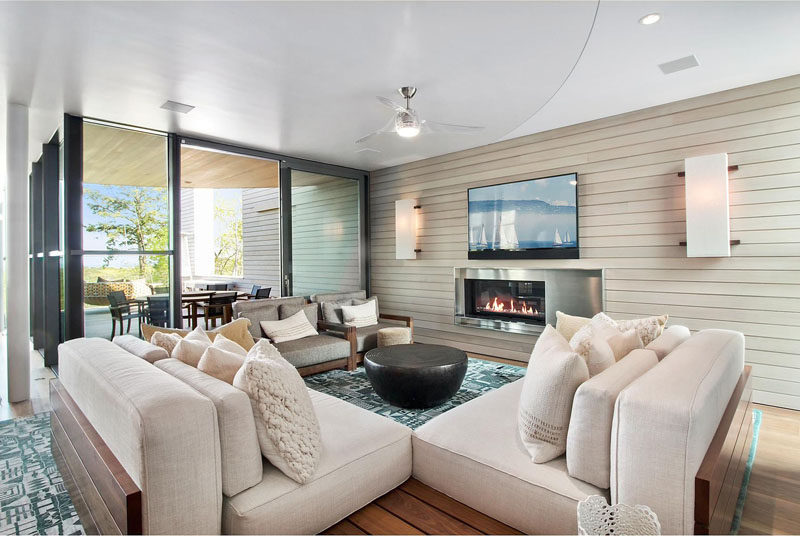 ---
In the kitchen, there's a central island with bar seating and a large pendant light.
---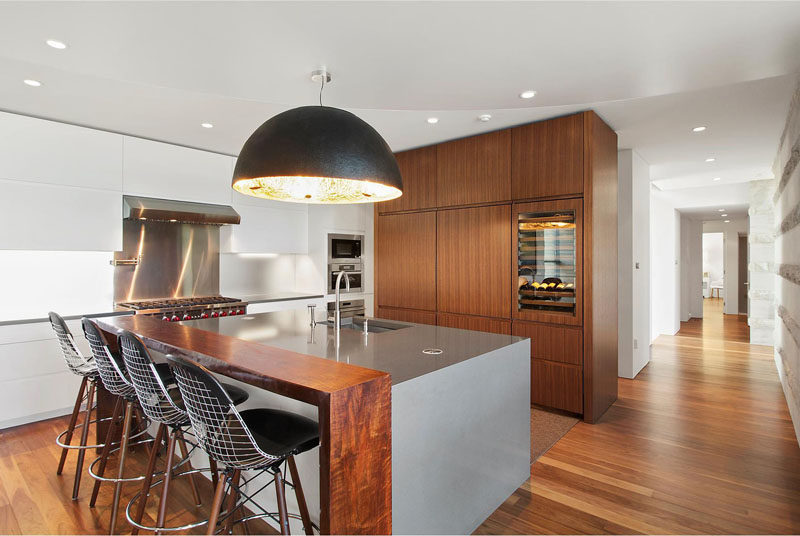 ---
Upstairs, there's a home office that overlooks the lounge and swimming pool below.
---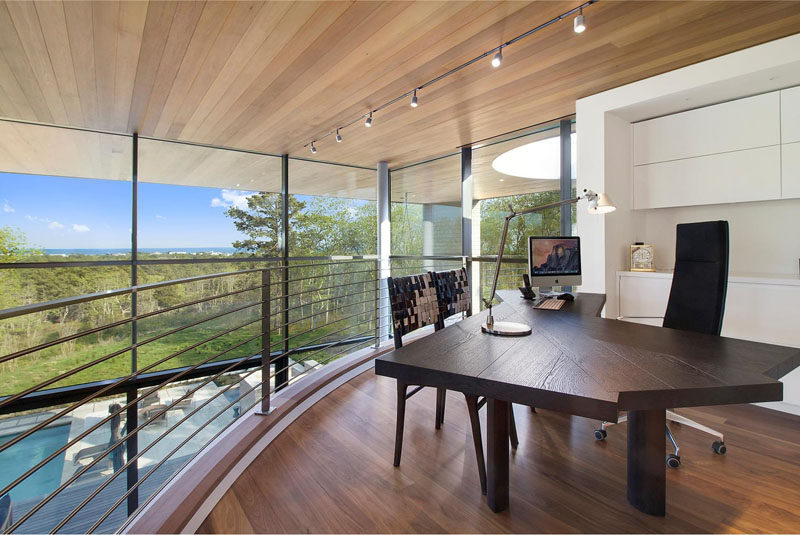 ---
There's also a home theater with tiered white lounge chairs.
---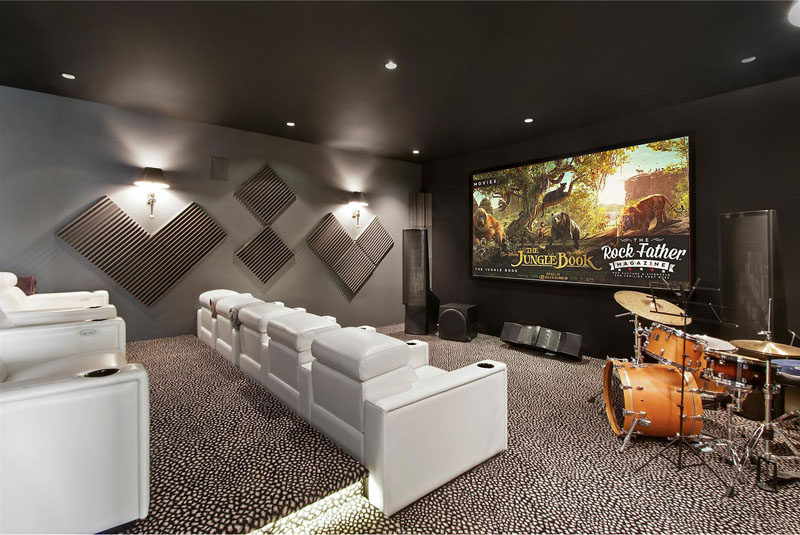 ---
Here's a birds eye view of the area that surrounds the home.
---