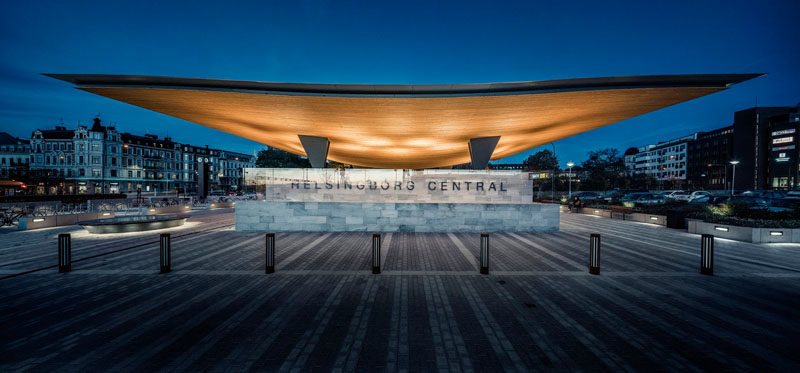 If you happen to be in Helsingborg, Sweden, make sure to stop by the Helsingborg Central Station to see the new southern entrance to the train station.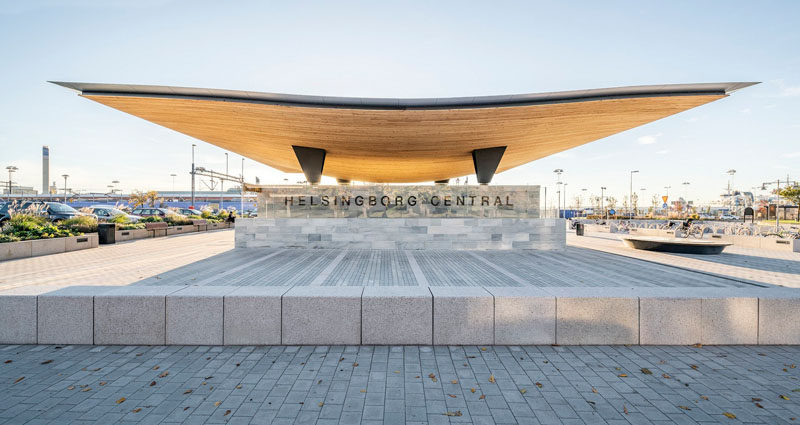 ---
Designed by architecture firm Tengbom, the design was put forward as an entry for a competition held in 2013 by Municipality of Helsingborg, to design a new entrance for the station. Tengbom won the competition in collaboration with Tyréns, an urban planning consultancy company.
---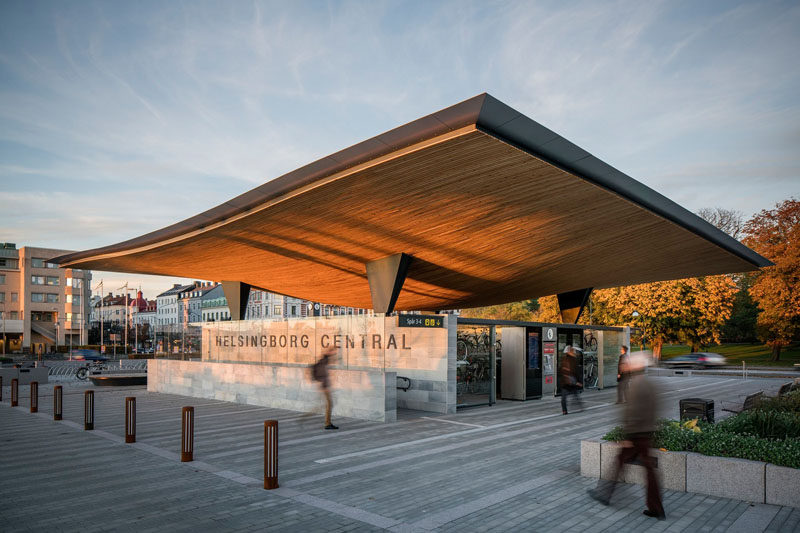 ---
Their winning design includes a sculptural timber roof positioned on two slate-clad wall plates, and simple glass panels have been used as protection from the elements.
---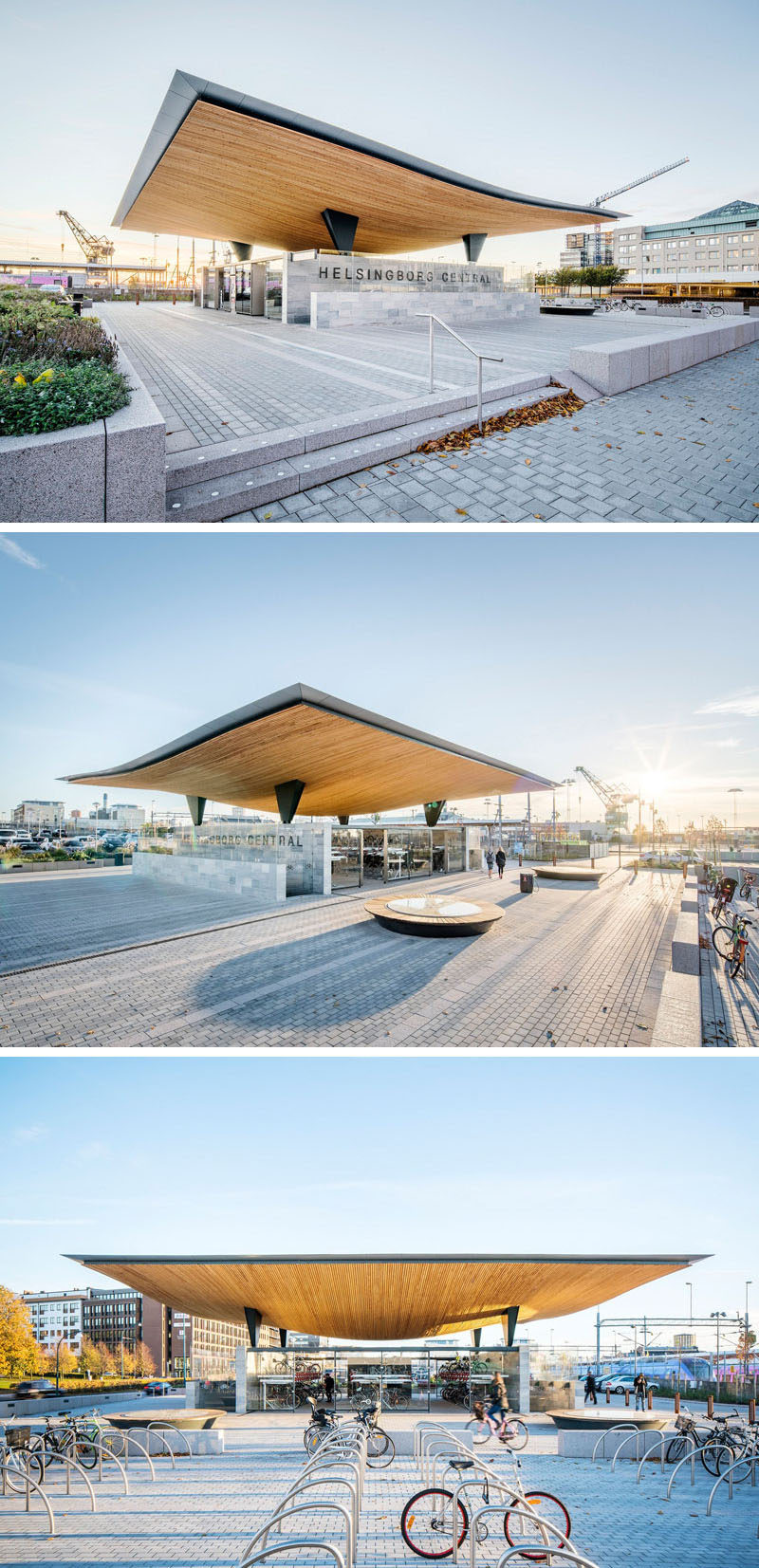 ---
At night, the entrance is brightly lit.
---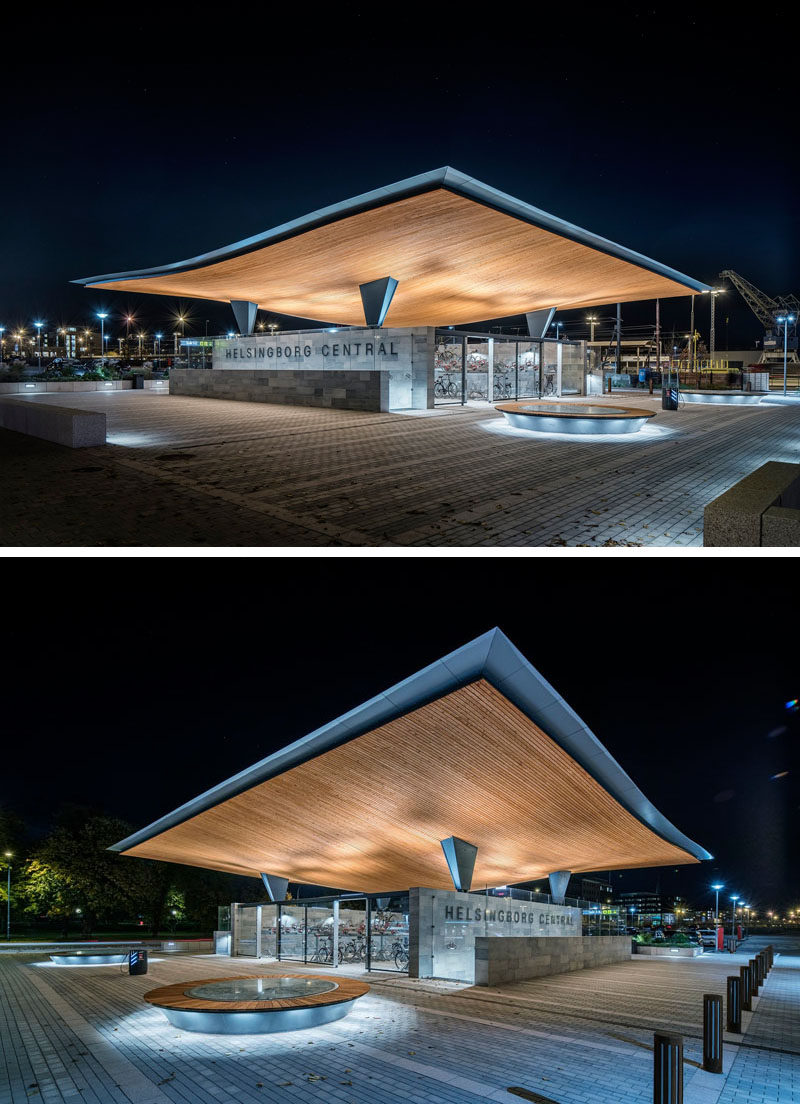 ---
Two existing emergency stairways were torn down in the transformation, and the shafts were turned into seating with skylights in the middle, allowing the daylight to shine onto the platforms below.
---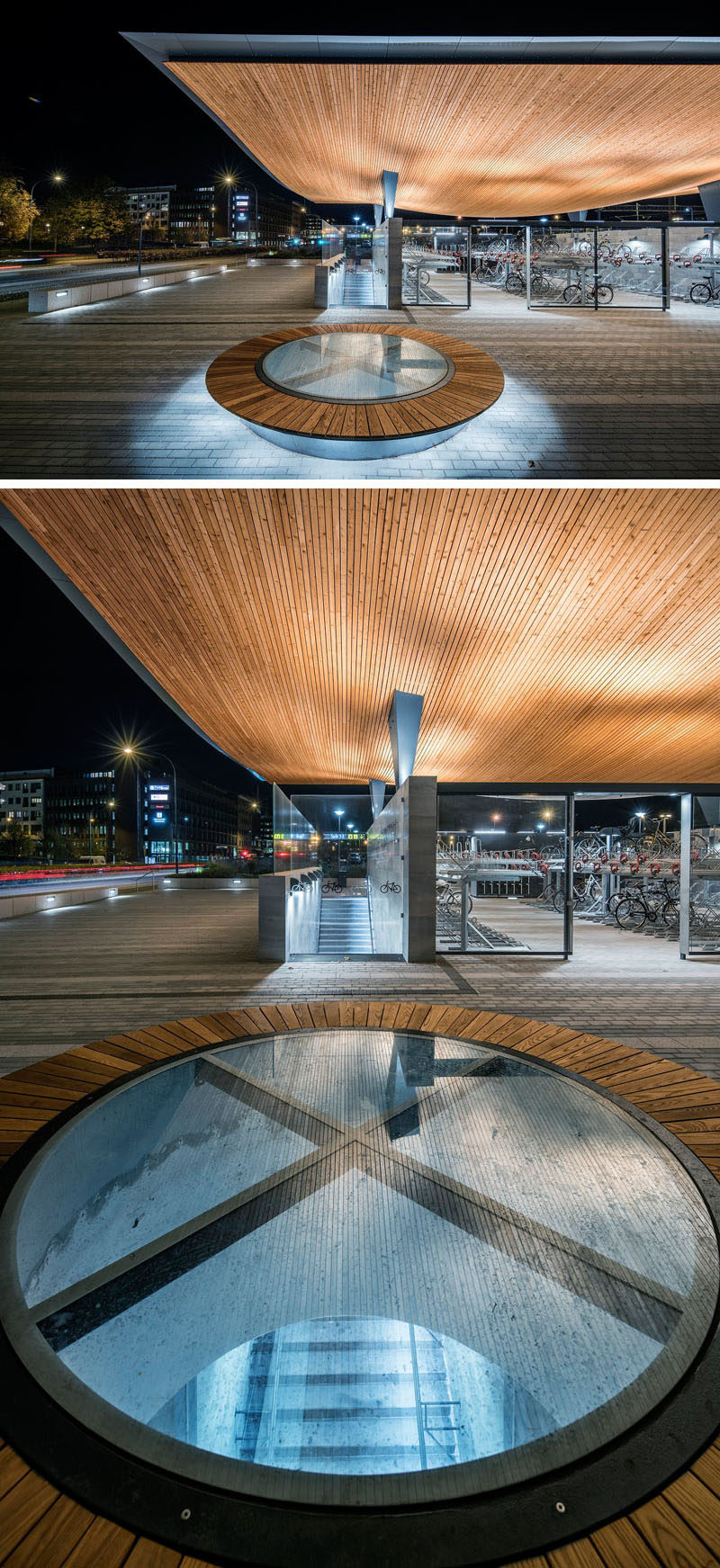 ---
The station entrance also has a dedicated bike storage area to further promote cycling in the city. A total of 450 bicycle spaces were created between the entrance steps and on the open platform surrounding the station. There are also other facilities such as a pump, a repair station and lockers.
---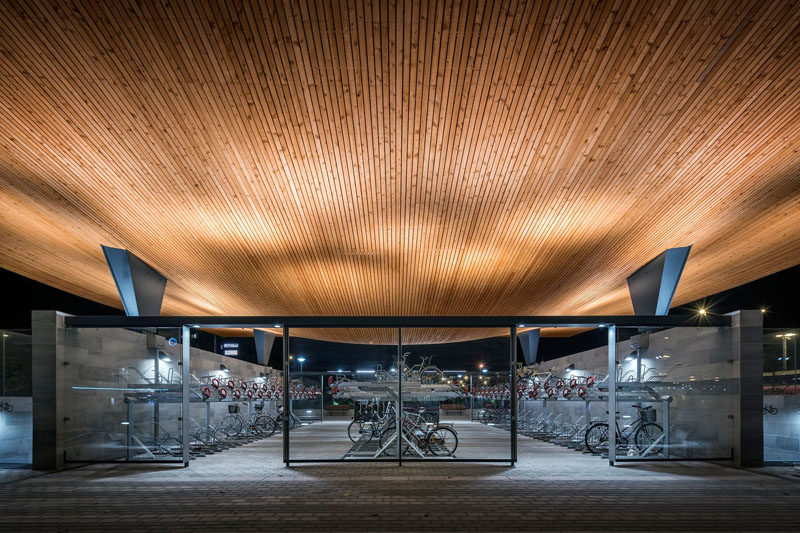 ---
Here's a close up look at the ceiling, and a glimpse into the entrances to the platform below.
---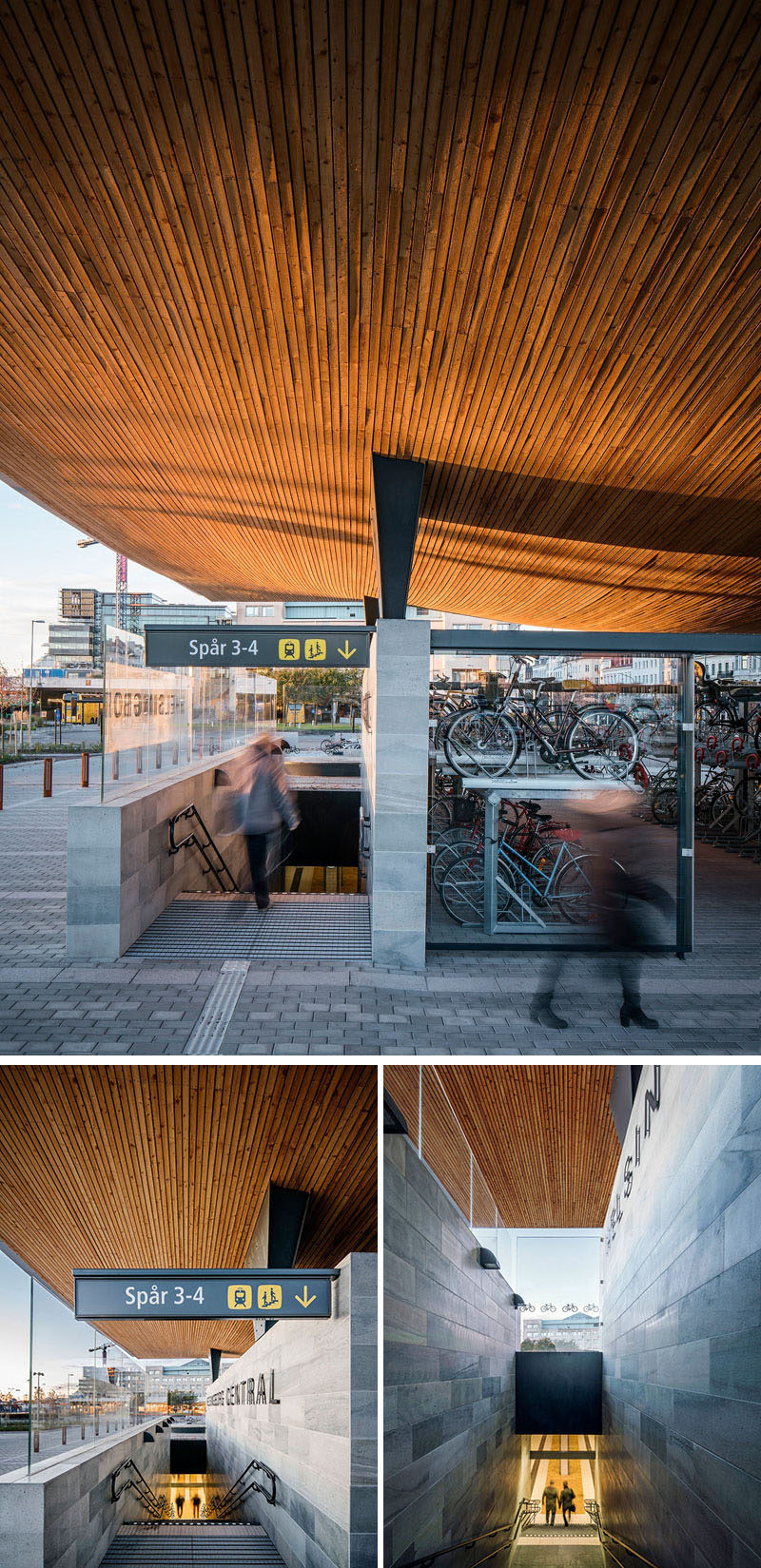 ---