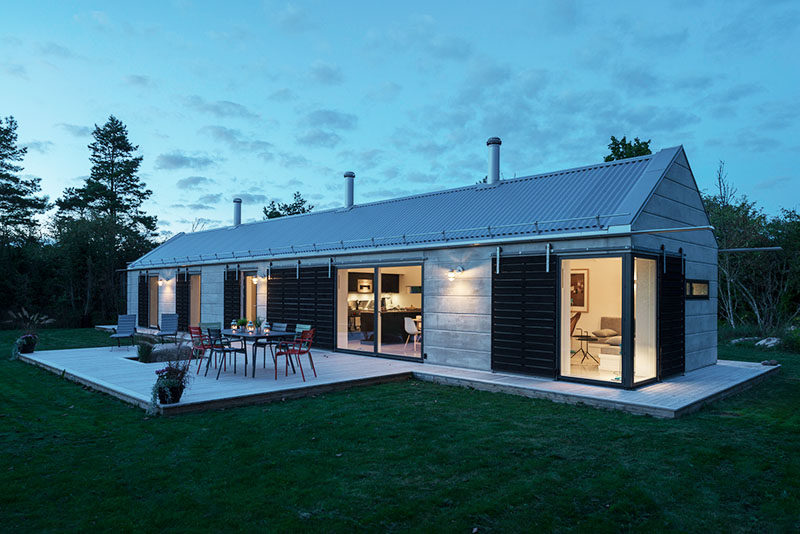 GWSK Arkitekter have designed a holiday house in Bläsinge, Sweden, inspired by the idea of creating a modern barn.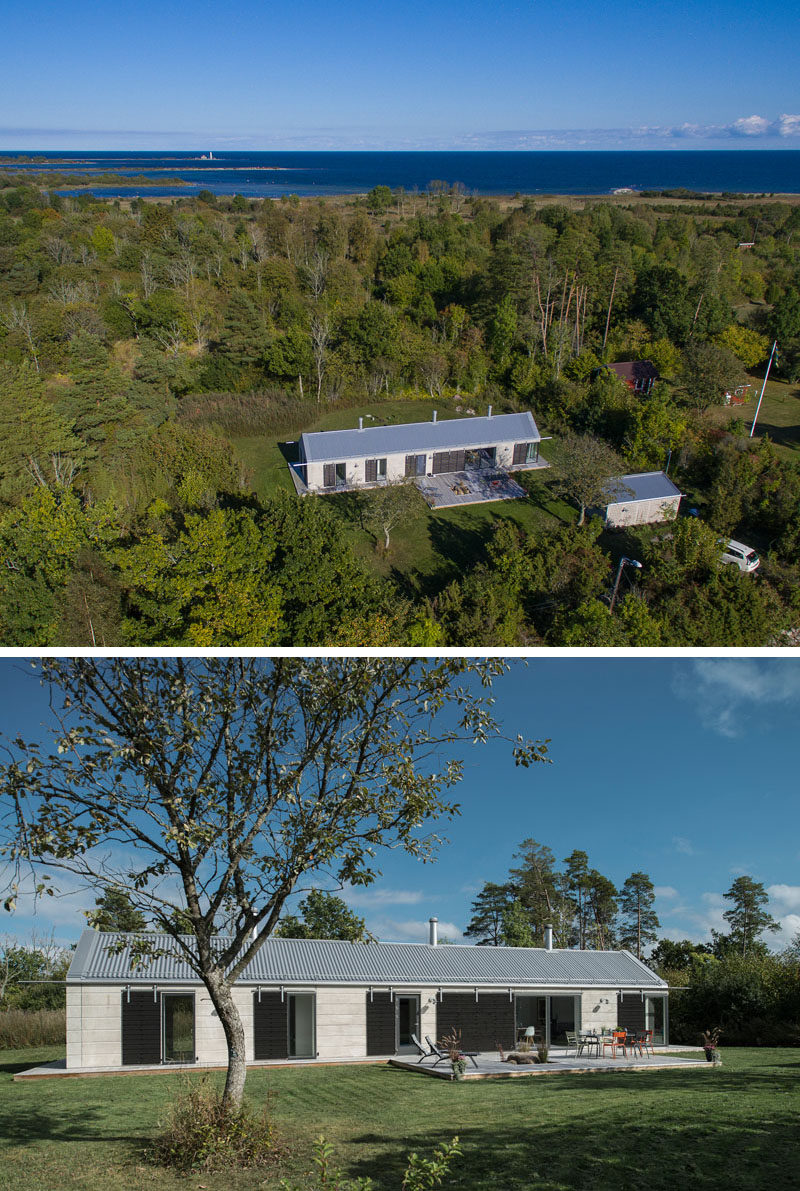 ---
The long, narrow home has sliding barn doors that can close to protect the windows around the home.
---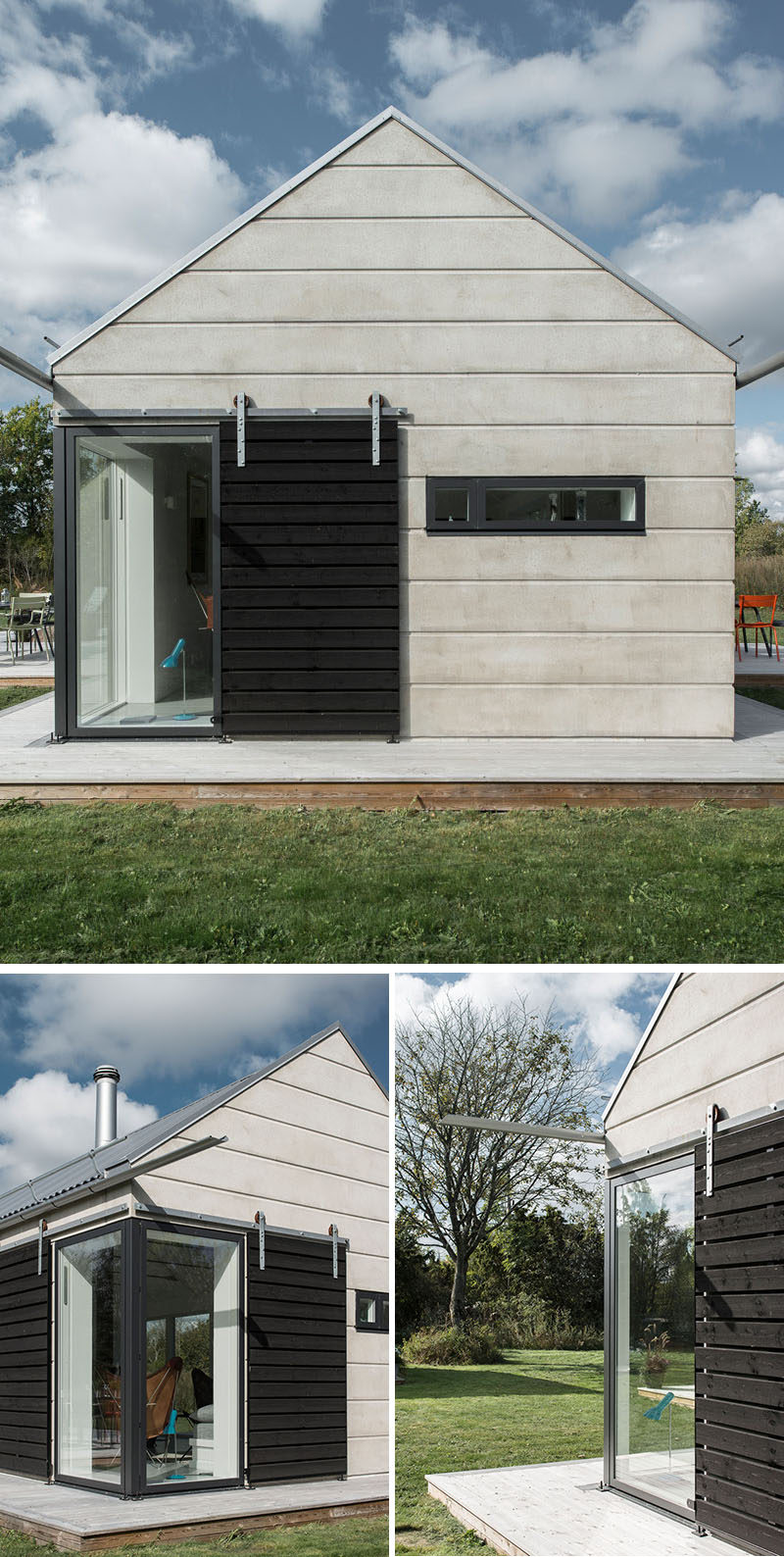 ---
On one side of the home there's a wood outdoor deck with room for a dining table.
---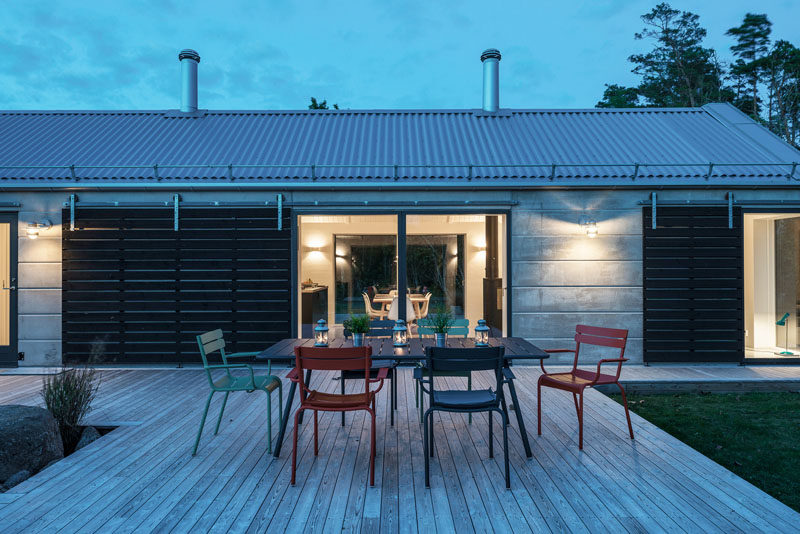 ---
Here's a closer look at some of the sliding barn doors that are featured on the outside of the home.
---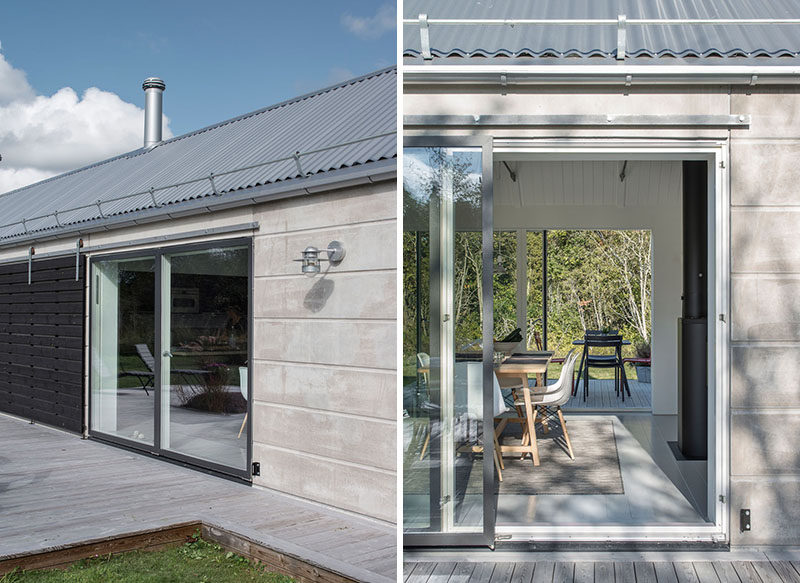 ---
Inside, the living, dining, and kitchen area all share the same space. White vaulted ceilings and walls give the room a light and lofty feeling.
---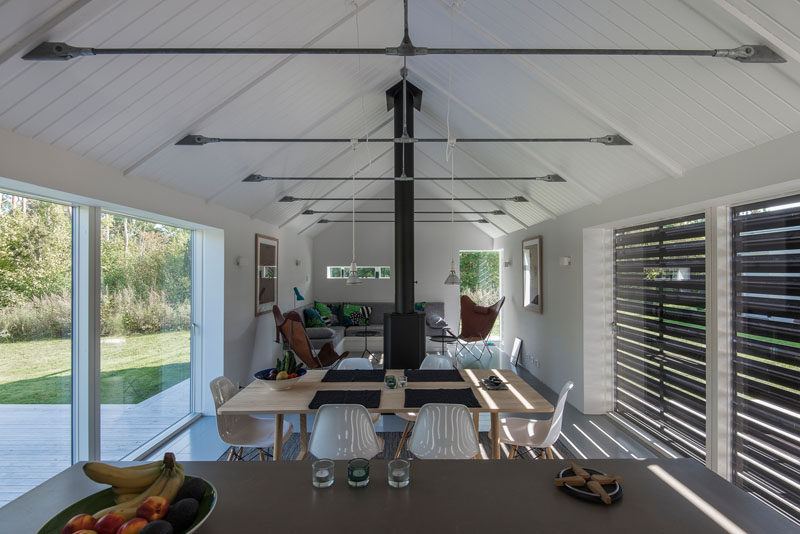 ---
The black kitchen cabinets match the centrally located black fireplace.
---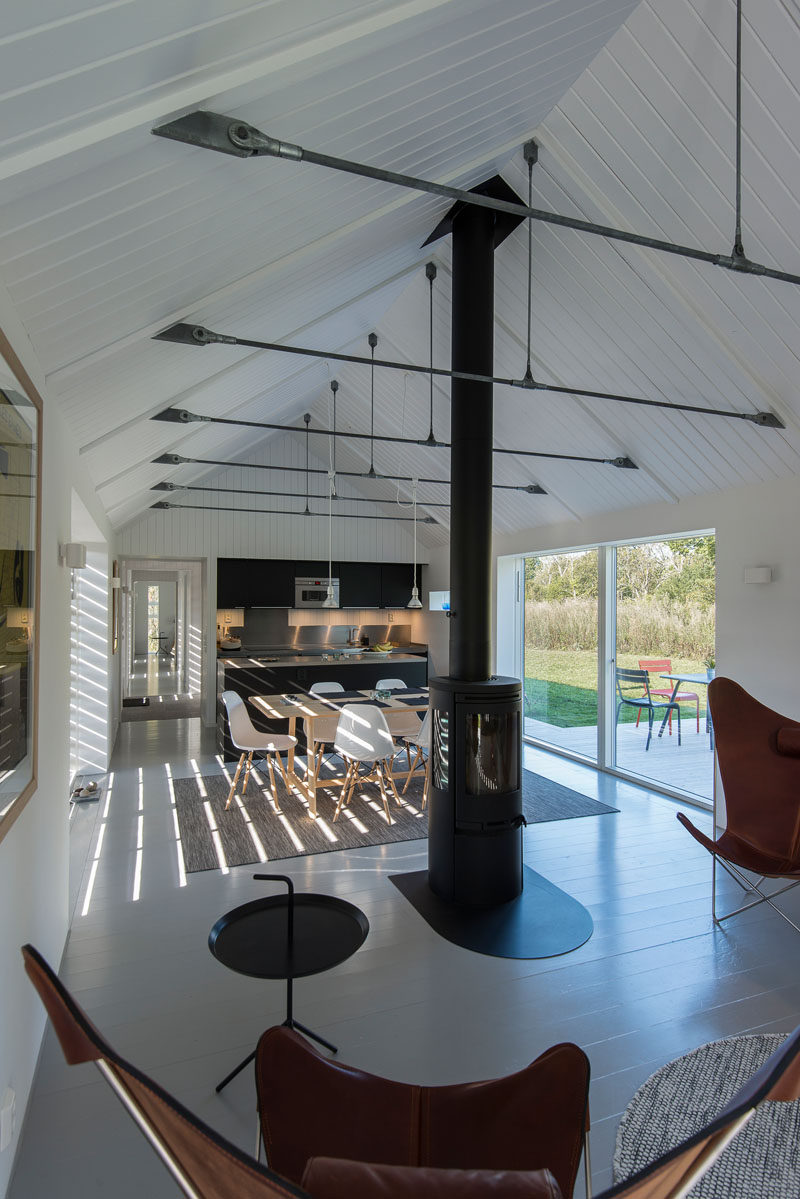 ---
The master bedroom also has the vaulted ceilings, and small windows located on each side of the bed provide extra light to the room.
---

---
In a smaller bedroom, there's white wood paneling on the walls and ceiling, and also has a door to the garden outside.
---
---
In the bathroom, white walls and cabinetry contrast with the dark floor, and there's a frosted glass shower enclosure.
---