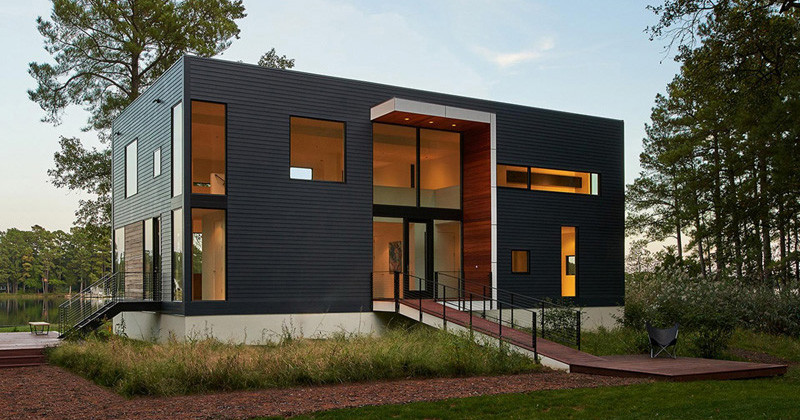 Architect Robert M. Gurney, has designed a home in St Michaels, Maryland, that sits on the edge of Solitude Creek.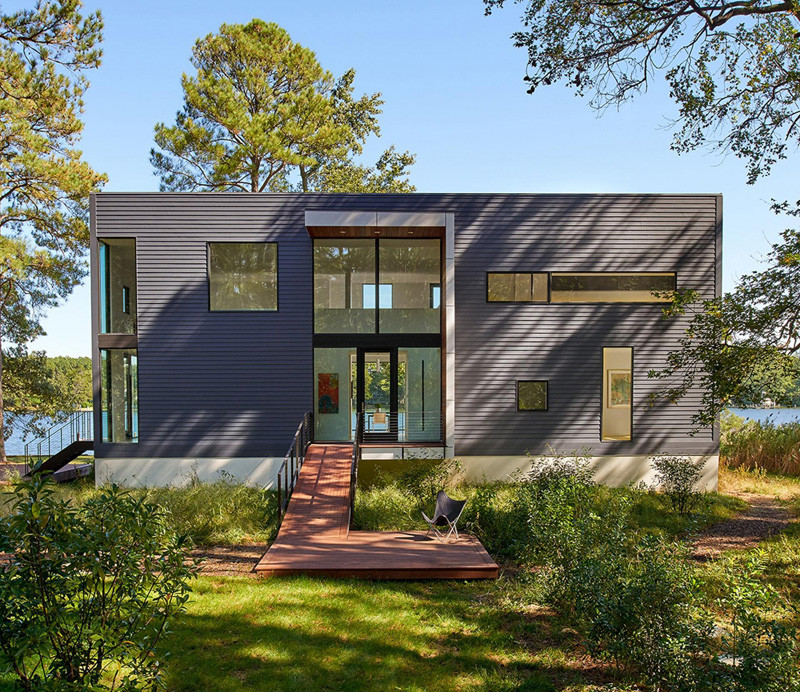 Photography by Anice Hoachlander
---
Originally this foundation was occupied by another home, however the creek flooded and damaged the original house, causing it to be removed.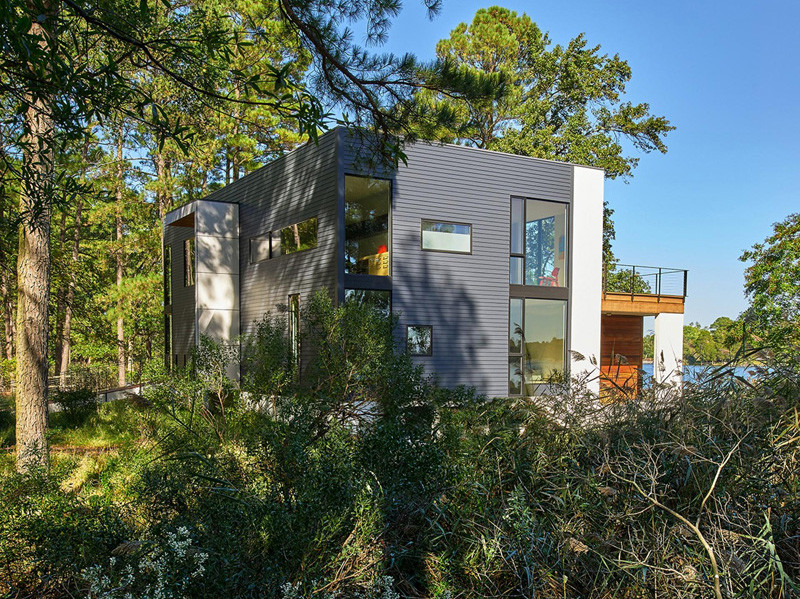 ---
To be able to keep the same location as the original home, the architect decided to add 2 feet to the height of the original foundation. If they hadn't done this, they would not have been allowed to build on the same foundation due to new codes and regulations.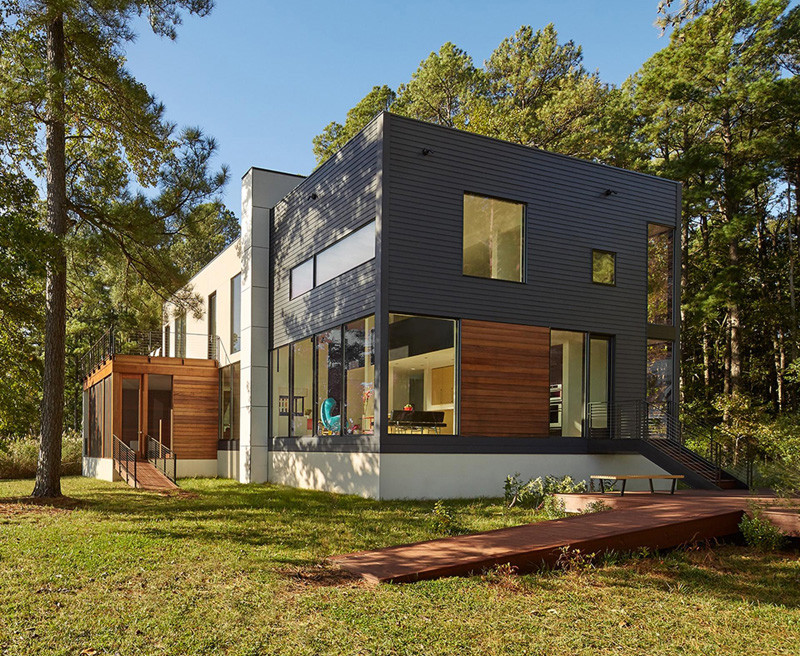 ---
By adding the height, they were able to keep the waterfront location, and build a house that was designed to take advantage of the views.
---
The main living area has a wall of windows, allowing direct access to the outside, as well as letting the natural light fill the space.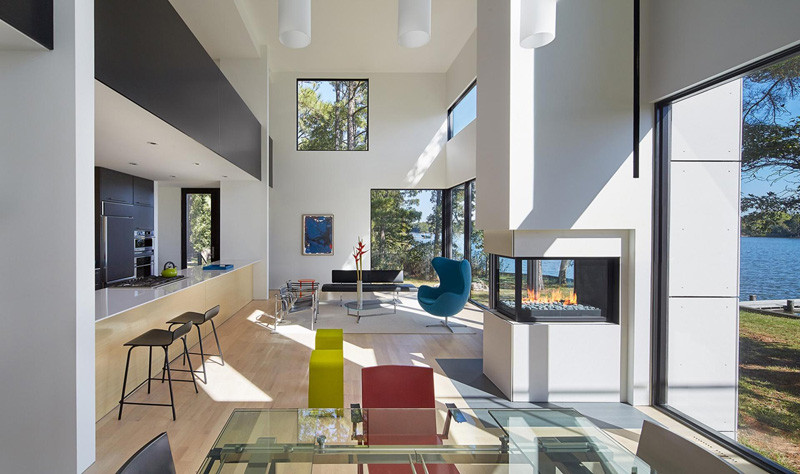 ---
The homeowners wanted spaces to accommodate the owners' collection of modern art, which includes works by the owner, who is an artist specializing in abstract paintings.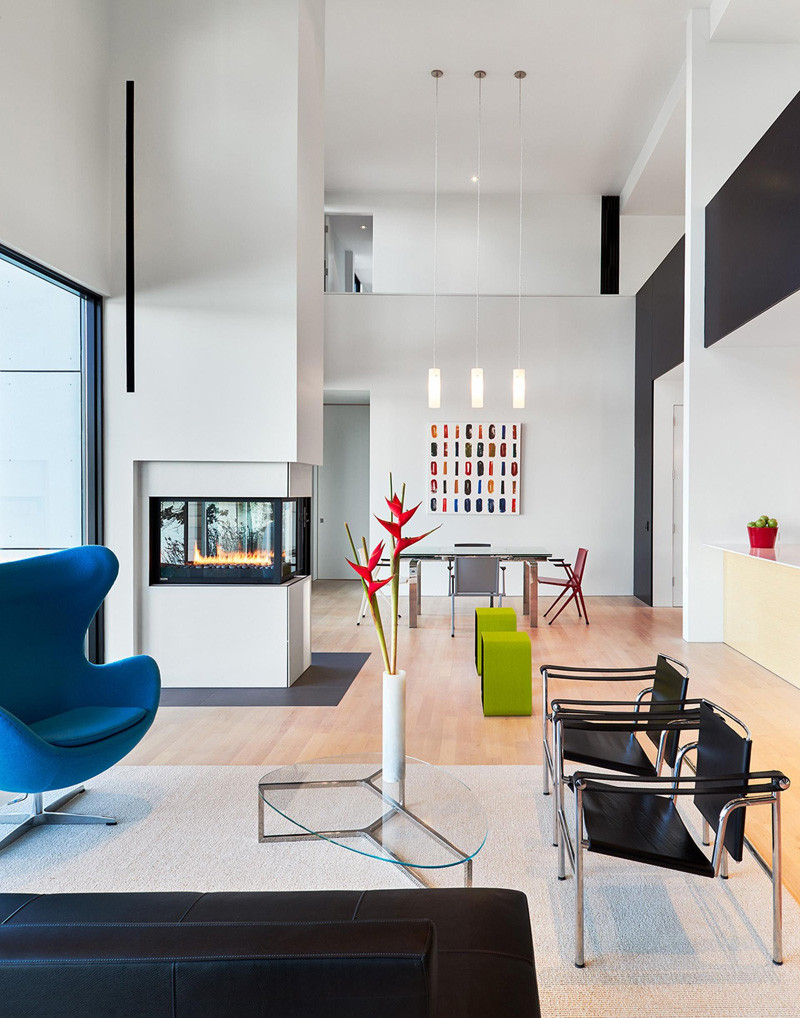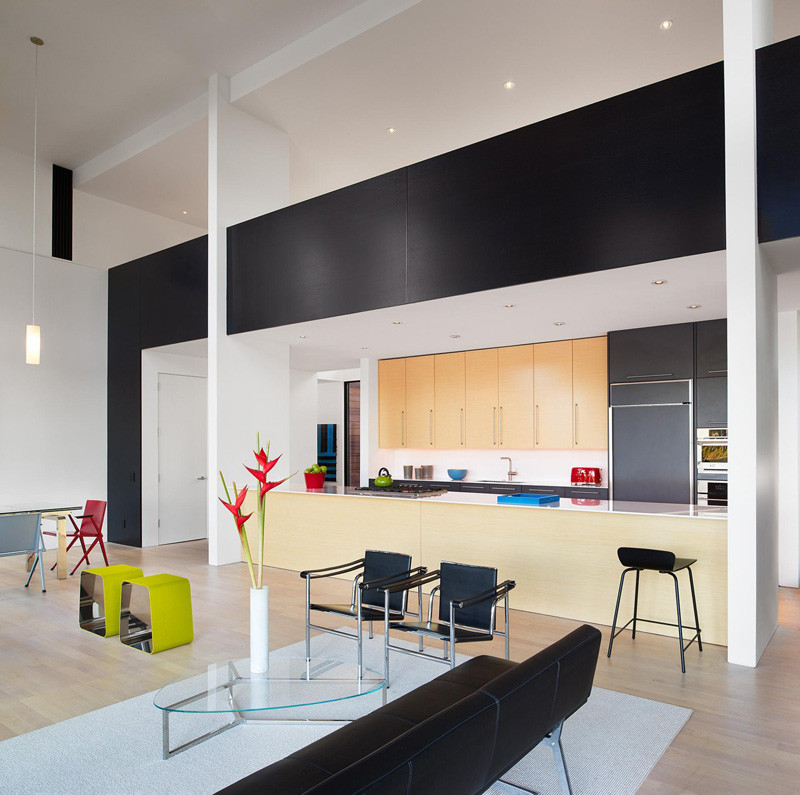 ---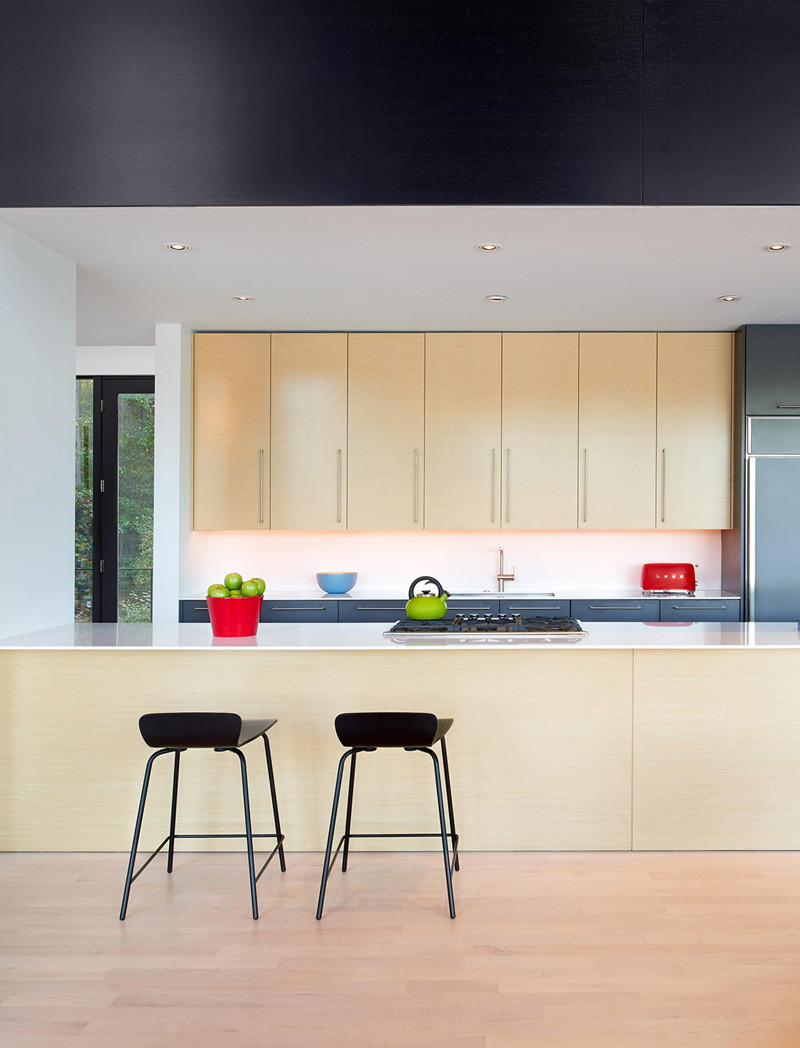 ---
The water views can easily be seen from the kitchen.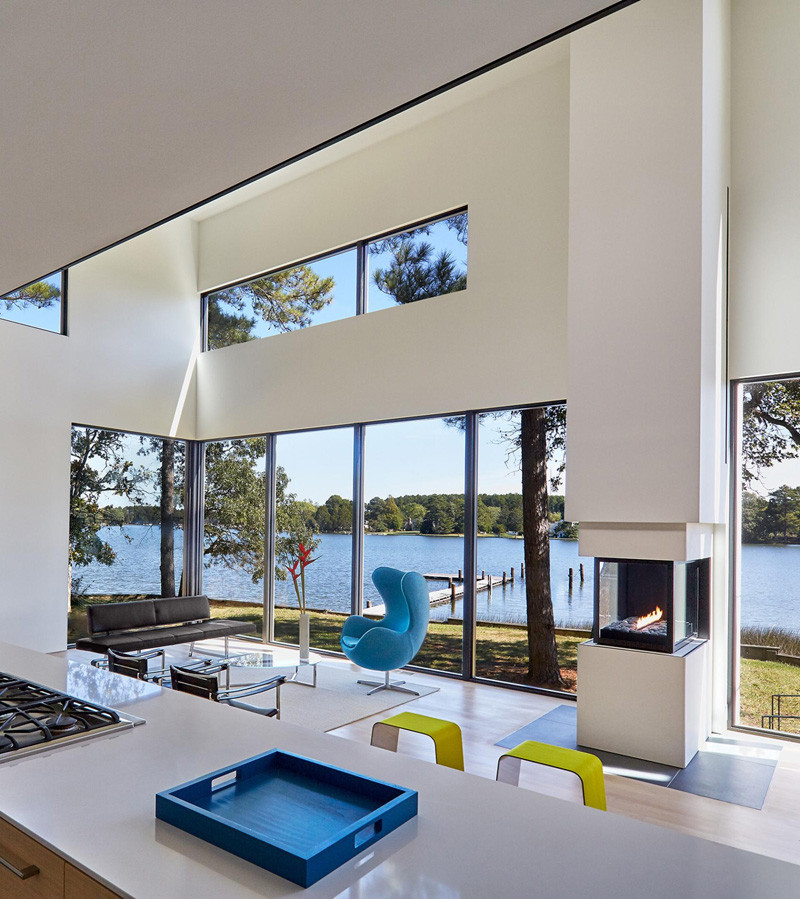 ---
Wood stairs lead to the upper floor.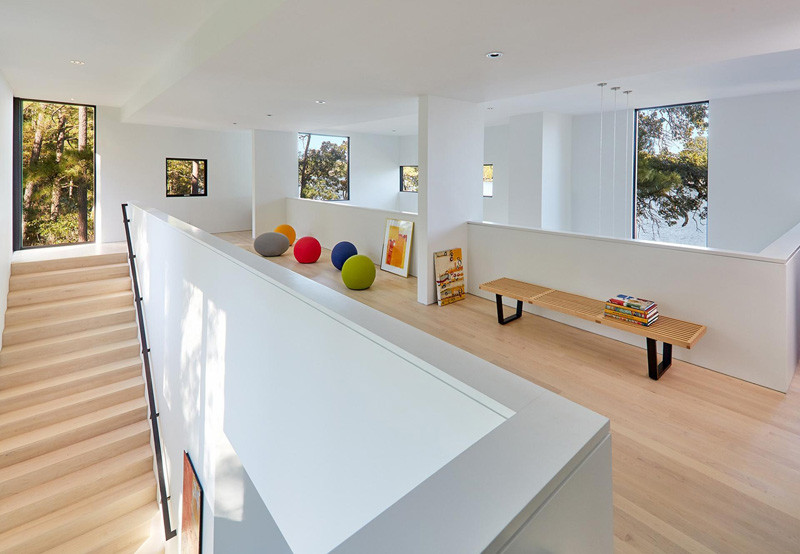 ---
The home office has a floor-to-ceiling window with views of the surrounding nature.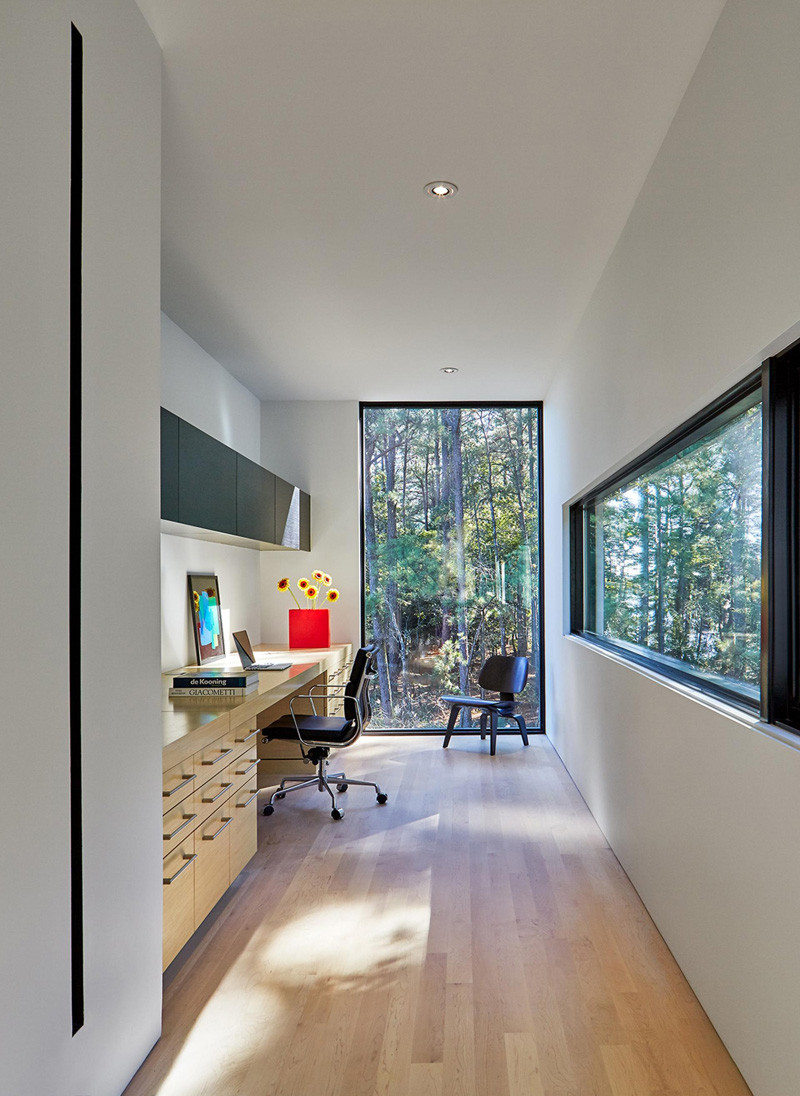 ---
The bedroom has a private balcony, and is surrounded by windows.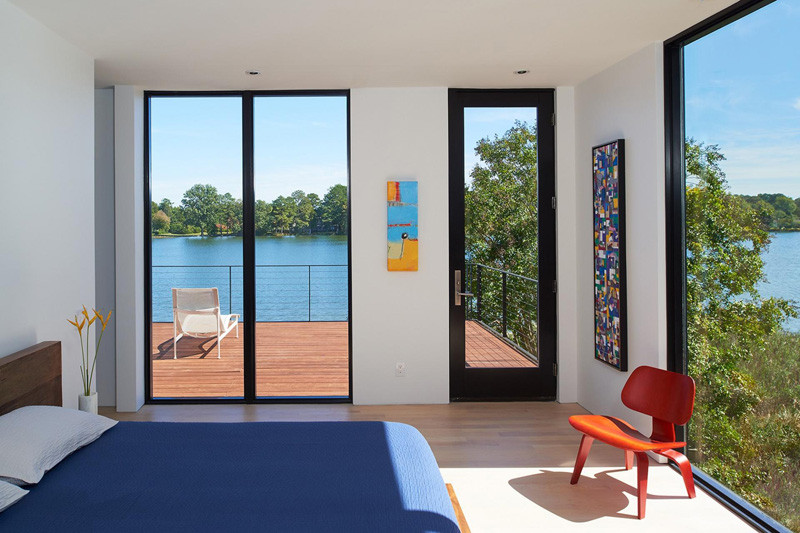 ---
At night the house lights up like a lantern.