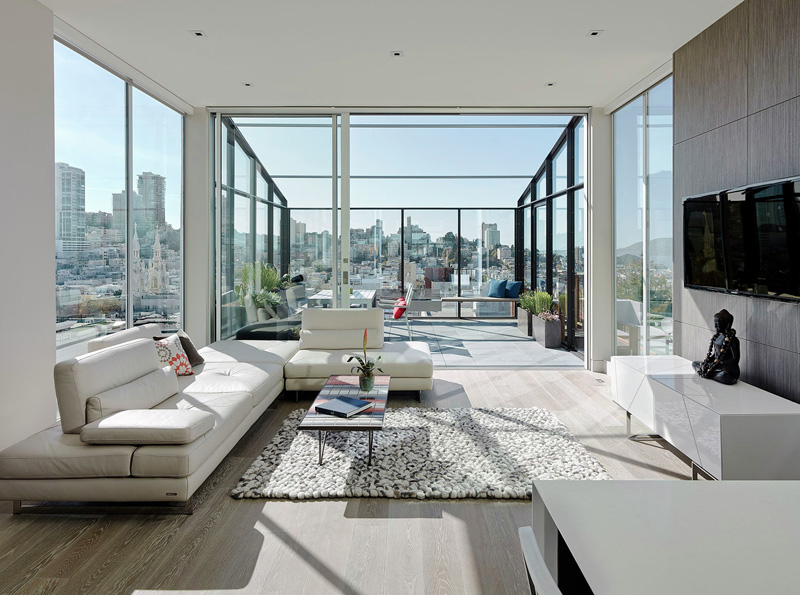 When Feldman Architecture were brought in to renovate this San Francisco home, the first thing they did was open up the top floor to create one large open room, with awesome views at both ends.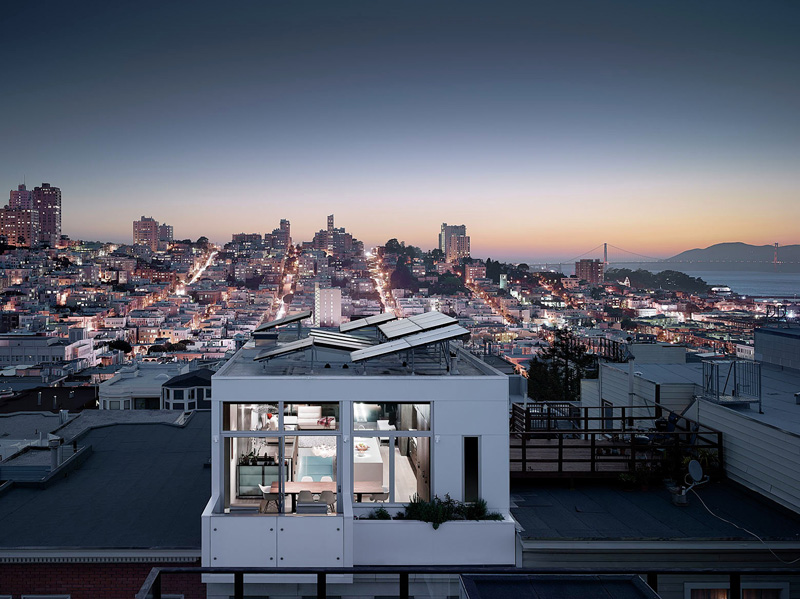 Upon entering the top floor from the stairs, you're greeted by the kitchen, with a dining area and outdoor space for grilling on the right, and a living room and outdoor lounge to the left.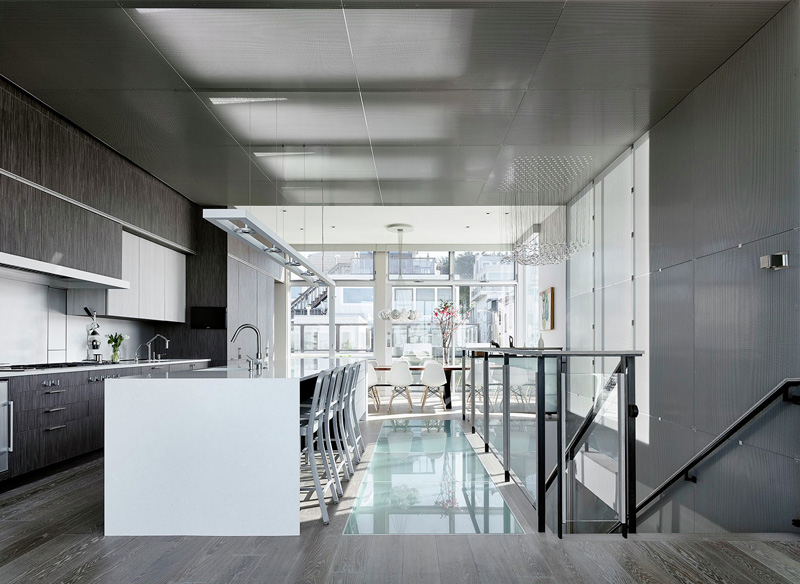 The outdoor lounge, located just off the living room, can be enjoyed year round, as there is a windscreen and an operable awning.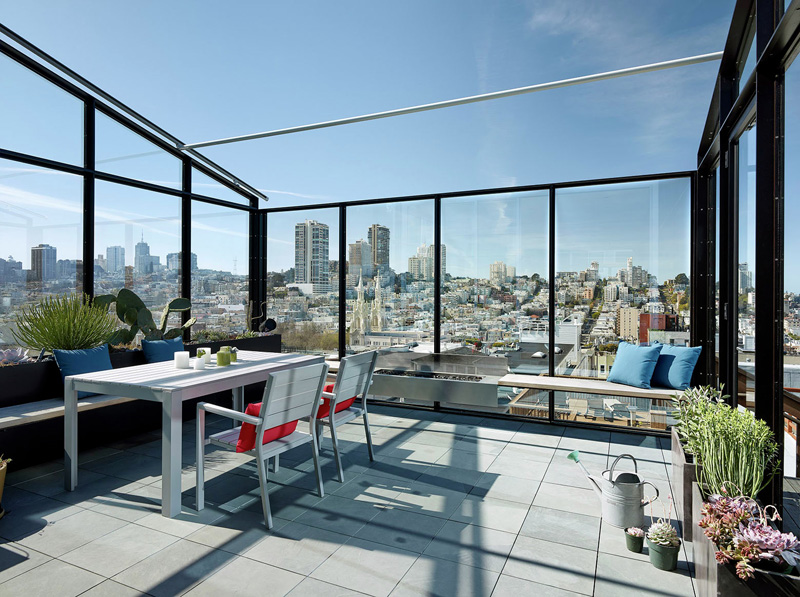 When it gets cooler, there is a fireplace that warms the space, enabling the home owner to enjoy the amazing night-time views.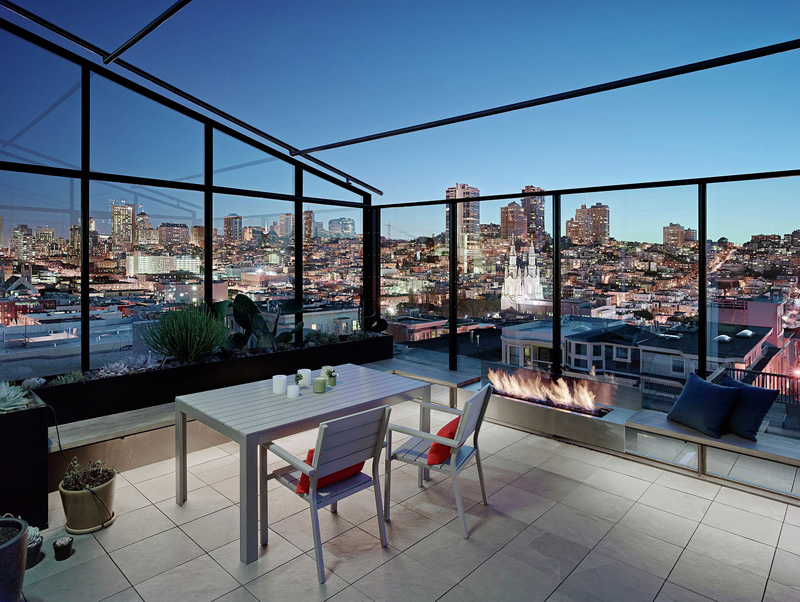 This bedroom on the lower floor, also enjoys views of the city.