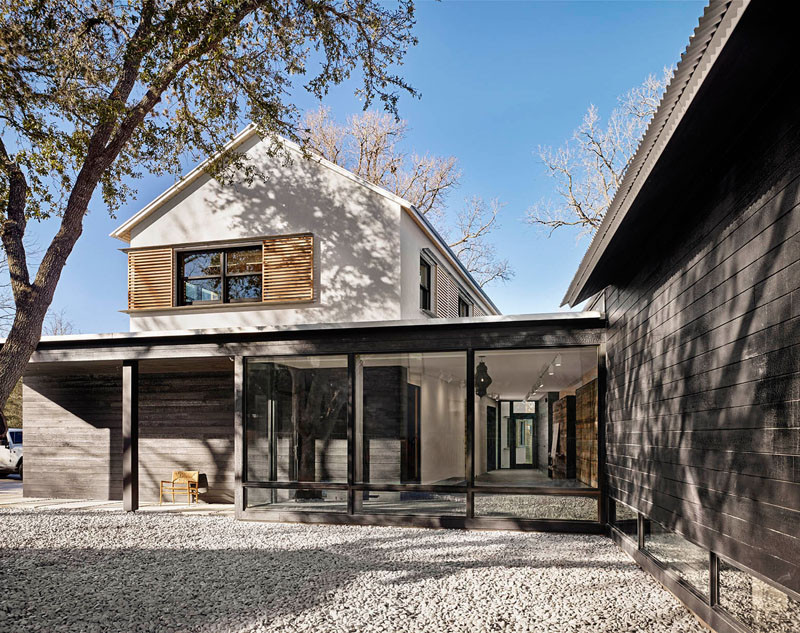 When architects at Aamodt / Plumb were commissioned to design this home for a young family in Austin, Texas, there was one little issue…they only had 12 months to design and build the whole thing.
Working with Bensonwood, a high-tech sustainable timber company, they were able to manufacture sections of the house in their factory off-site, and at the same time, all of the site-work and foundation work was performed by builder Risinger Homes, which significantly reduced the time it took to construct the home.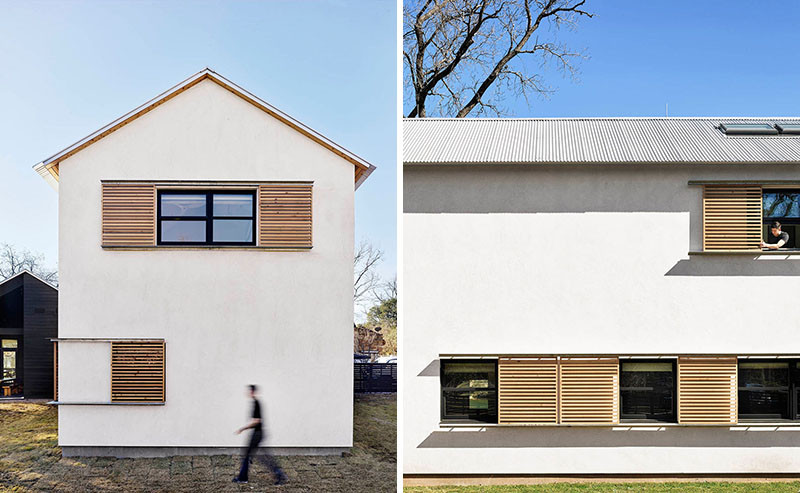 ---
The home has two wings, a private wing for the family to sleep and work in, and a public wing for dining and entertaining.
Let's have a look inside.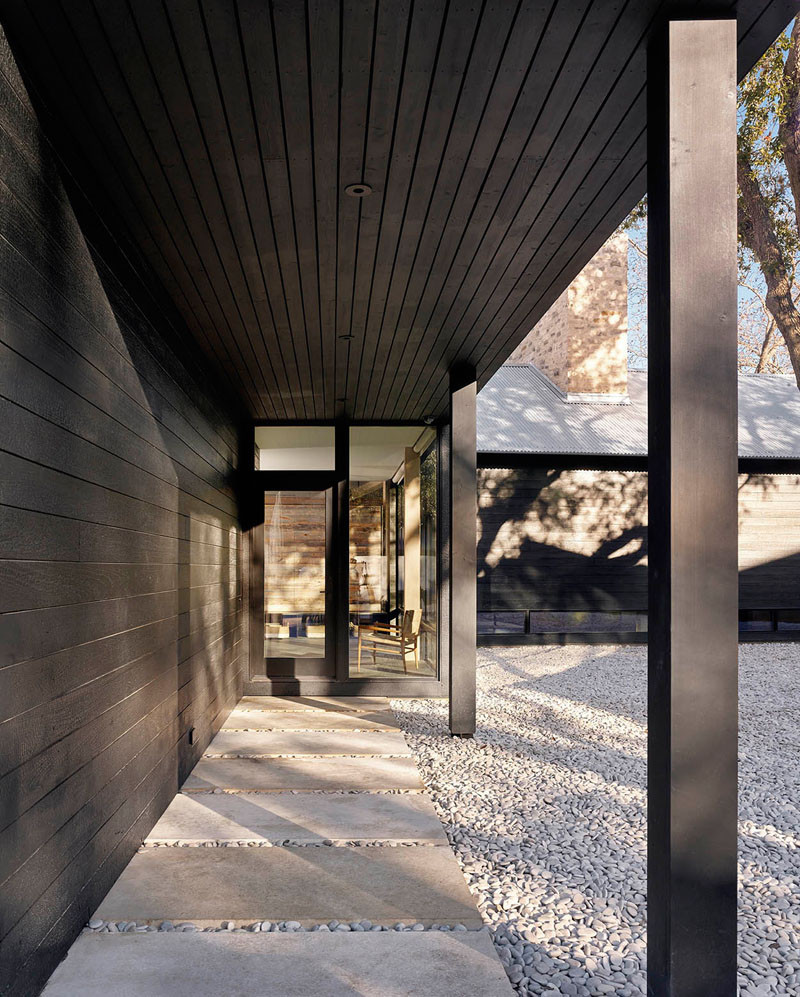 ---
Just inside the front door, there's a custom-built unit with bench seating and plenty of storage.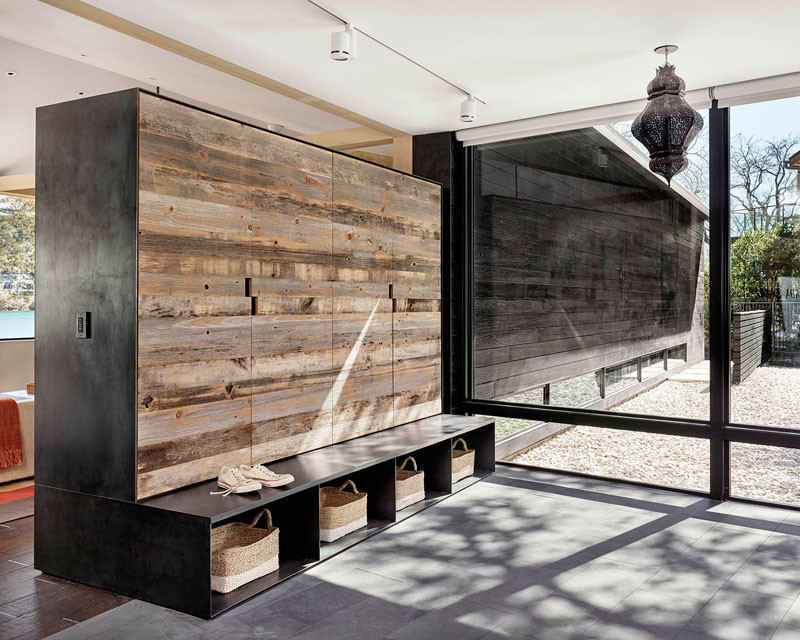 ---
There's a matching custom unit, with shelving, that lines the hallway, and splits the living/kitchen areas from the entrance.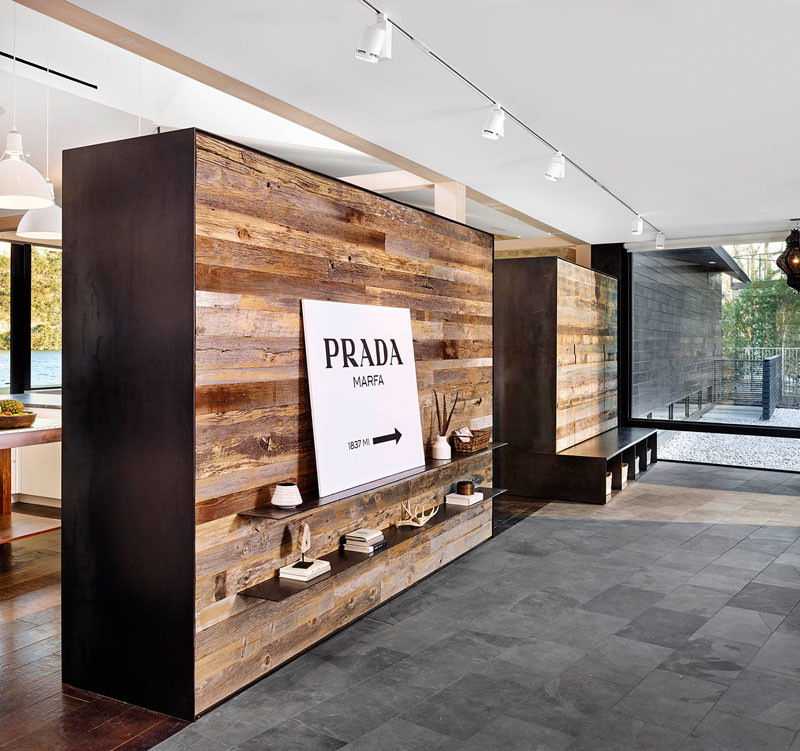 ---
In the living room, a vaulted ceiling makes the space feel open and airy.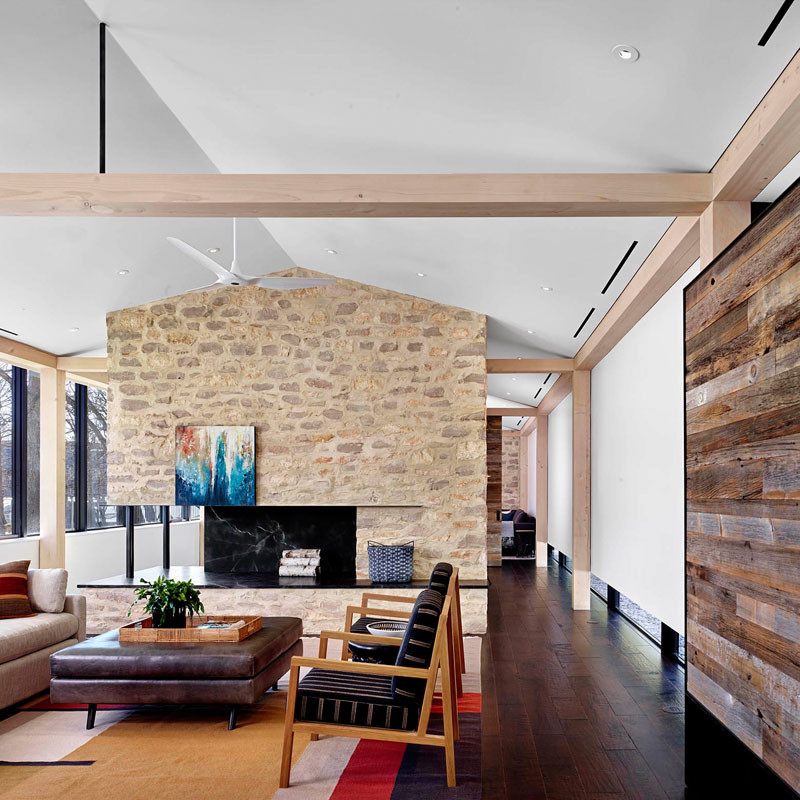 ---
In the kitchen, a large 'L' shaped island provides plenty of counter space for preparing meals.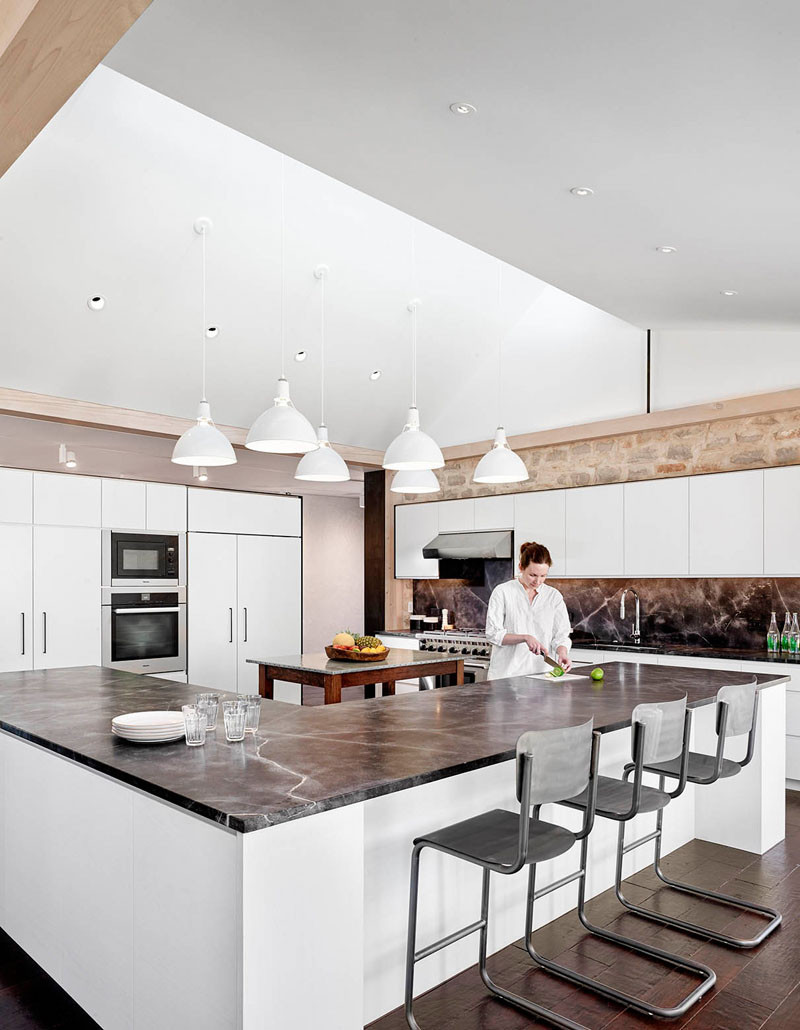 ---
Dark stairs, leading up to the second floor, contrast with the bright white walls.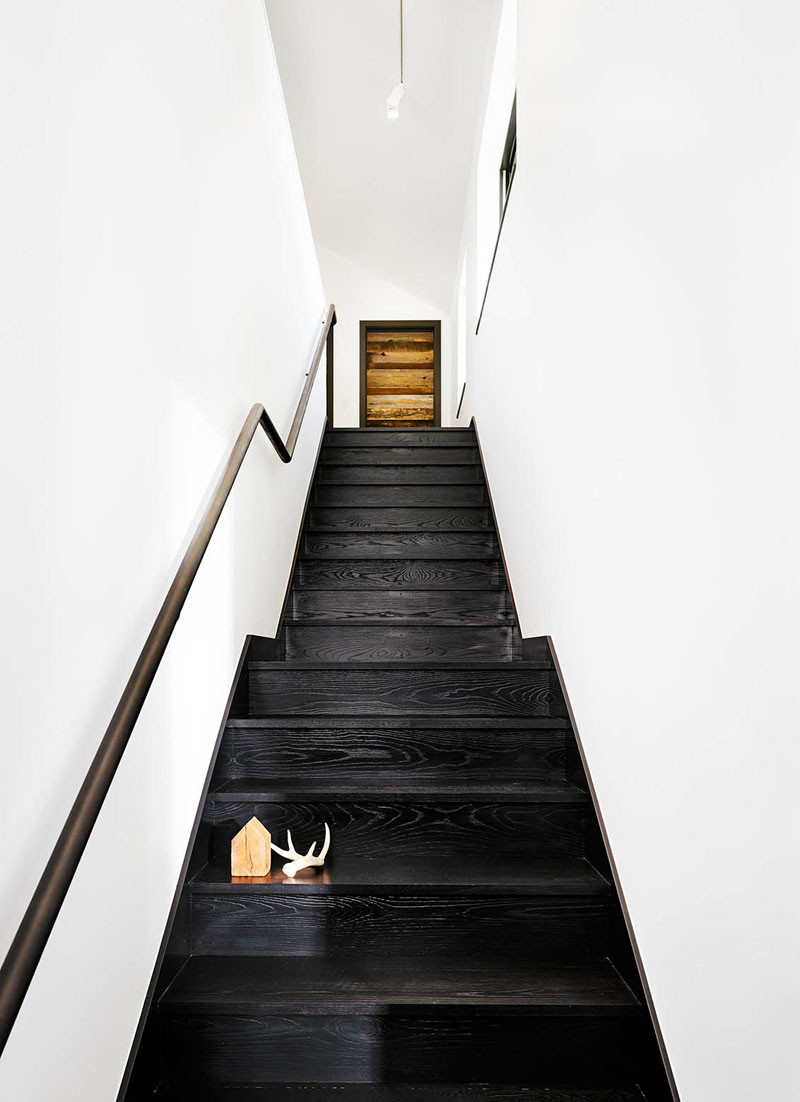 ---
In the master bathroom, a custom-made concrete vanity with dual sinks has been included.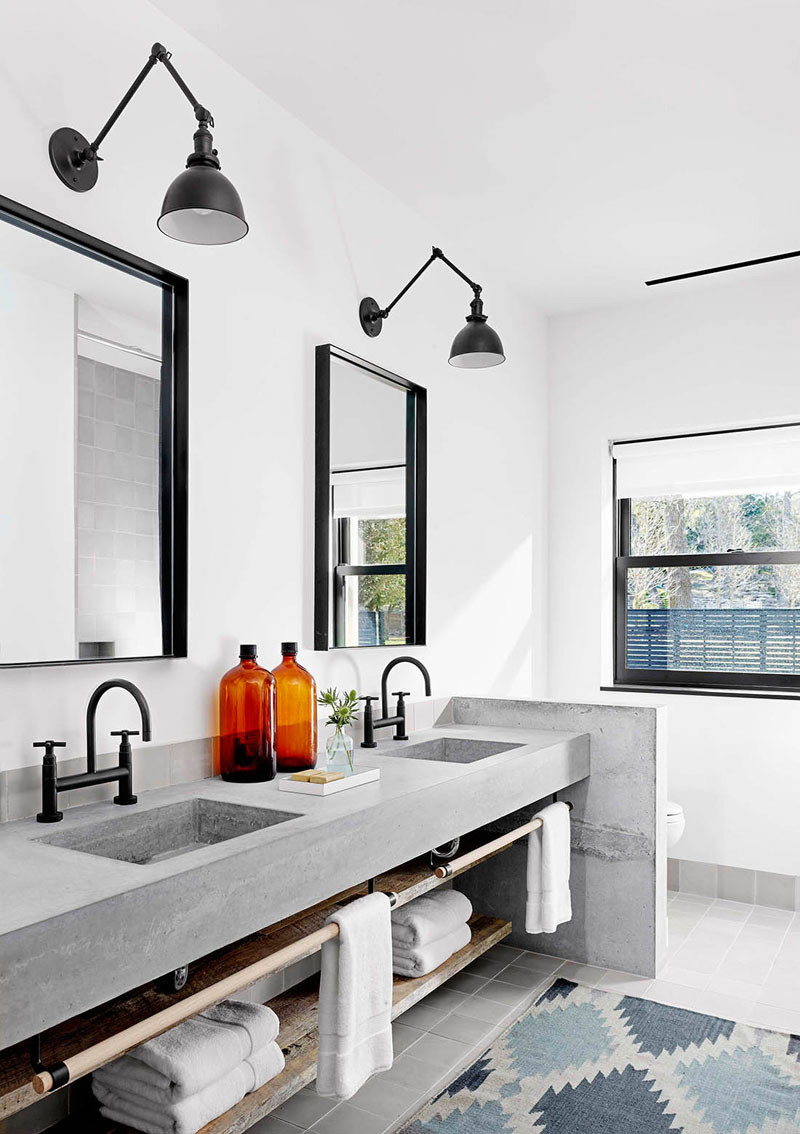 ---
In the second bathroom, a smaller stand alone sink has a shelf made from wood, that matches the door.