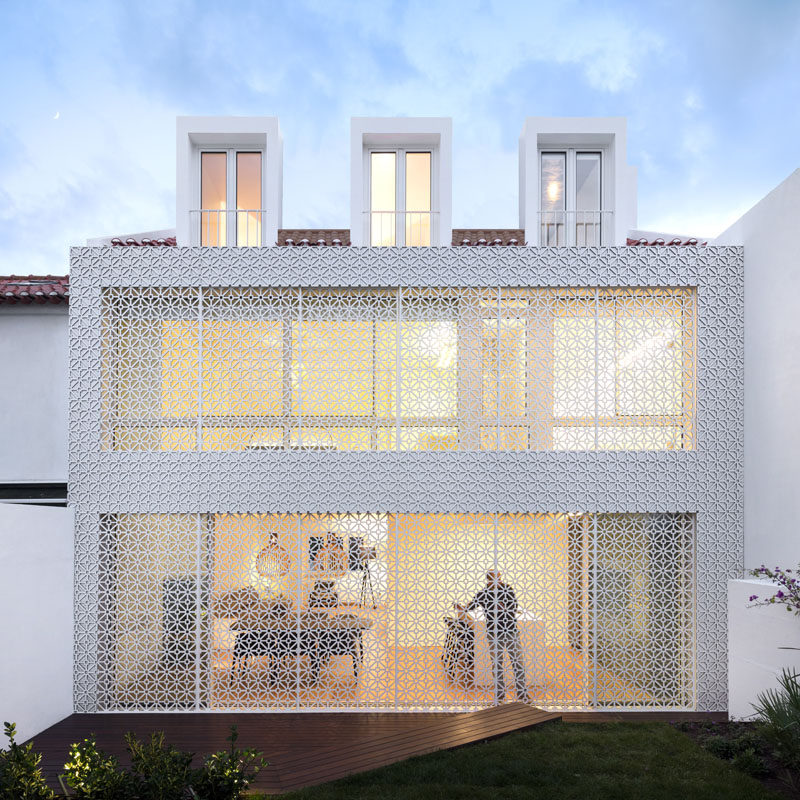 When Joao Tiago Aguiar arquitectos were renovating this house in Lisbon, Portugal, they decided to add a contemporary white artistic screen to the rear of the home.

---
The pattern of the screen resembles traditional Portuguese tiles, and allows the screen to filter the sunlight into the home, as well as it provides additional security.
---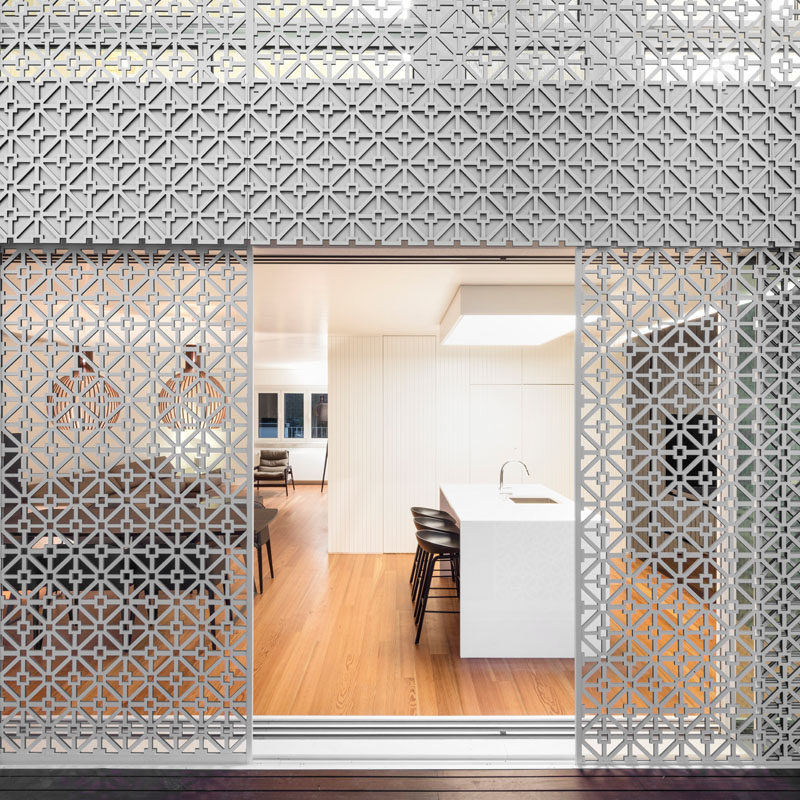 ---
The screen can also be opened to let the interior spaces have direct access to the landscaped backyard.
---

---