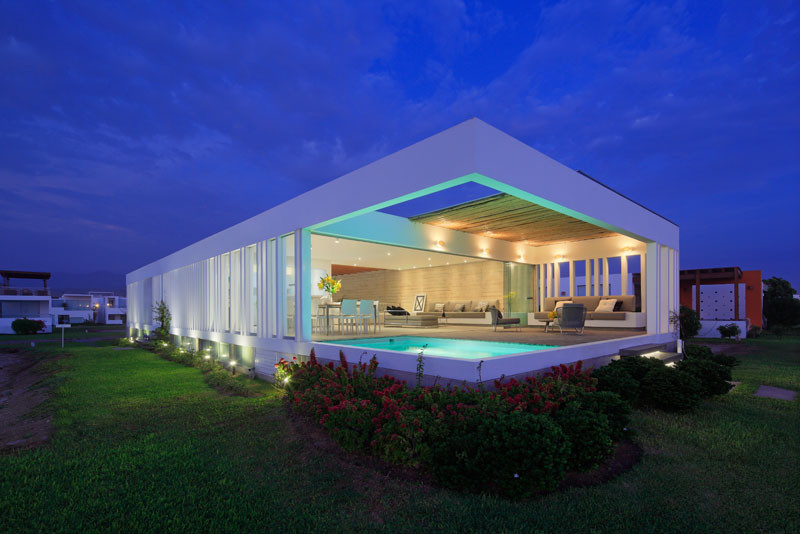 Architect Martin Dulanto Sangalli has designed this beach house located in Lima, Peru.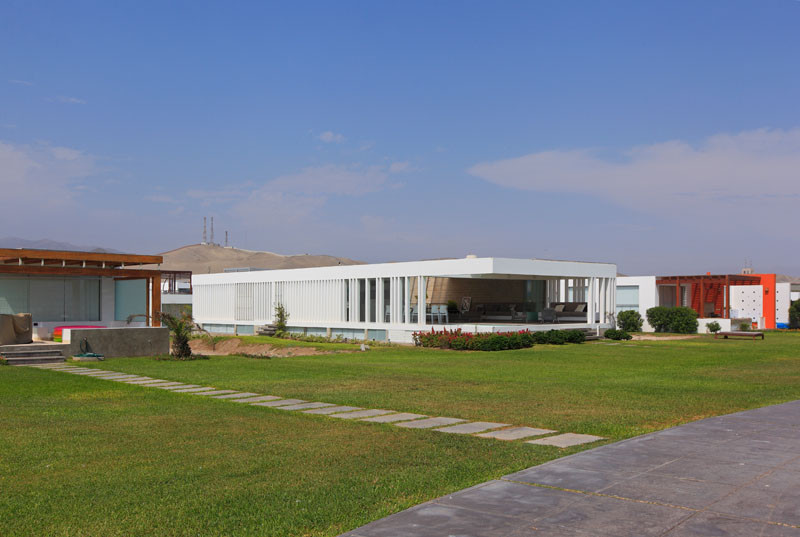 ---
The home has been designed as a big white box, with vertical cuts that create a sense of texture.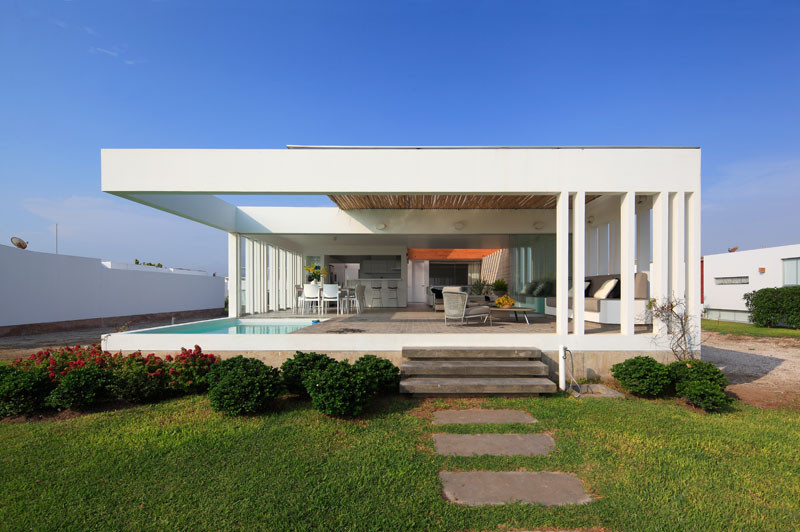 ---
The white box sits on top of an exposed concrete structure, that is home to the basement.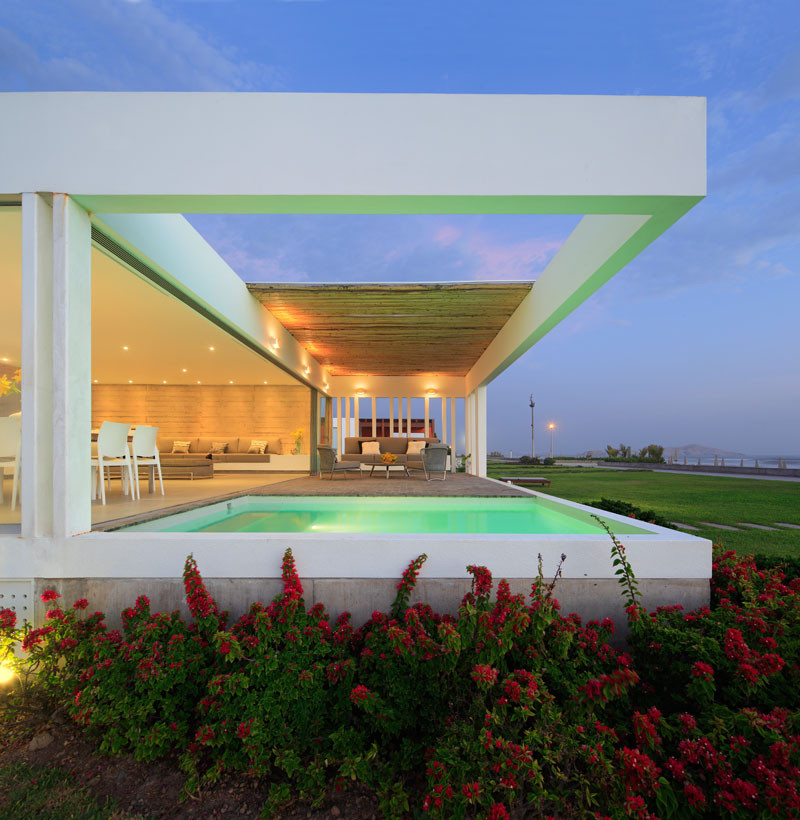 ---
The home is next to the beach, with a covered patio to sit in and enjoy the view.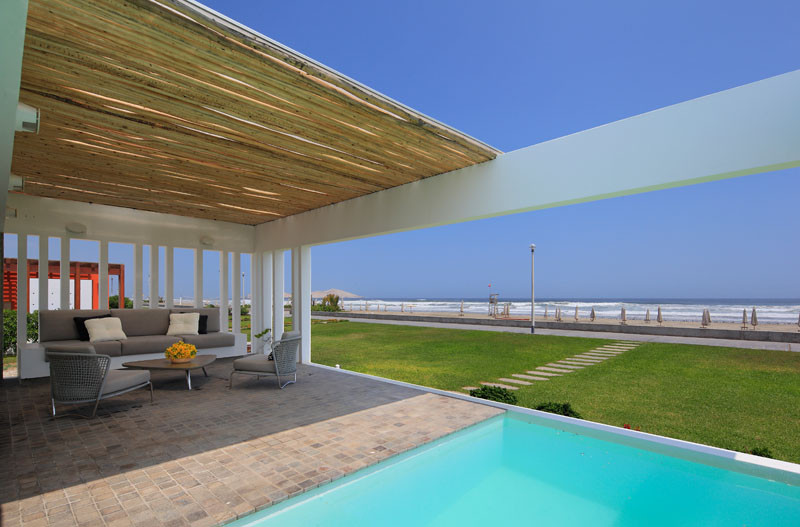 ---
There's a small built-in pool that is ideal for relaxing in when it's hot.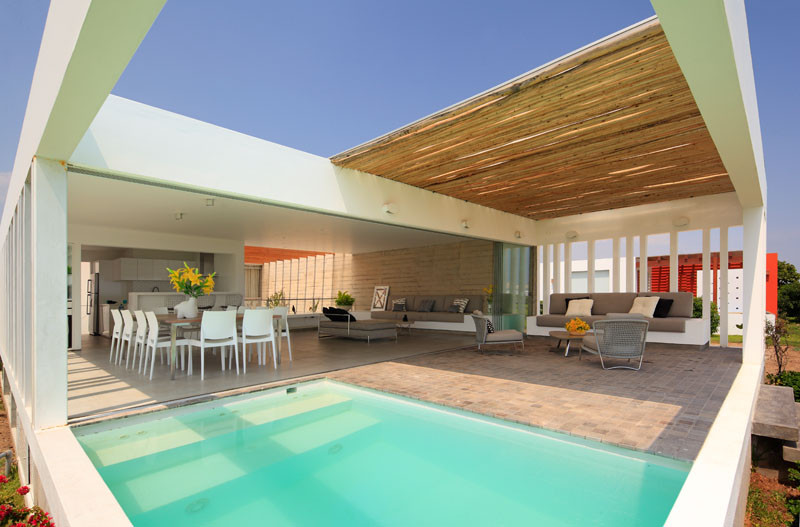 ---
The patio area has direct access to the main interior living area.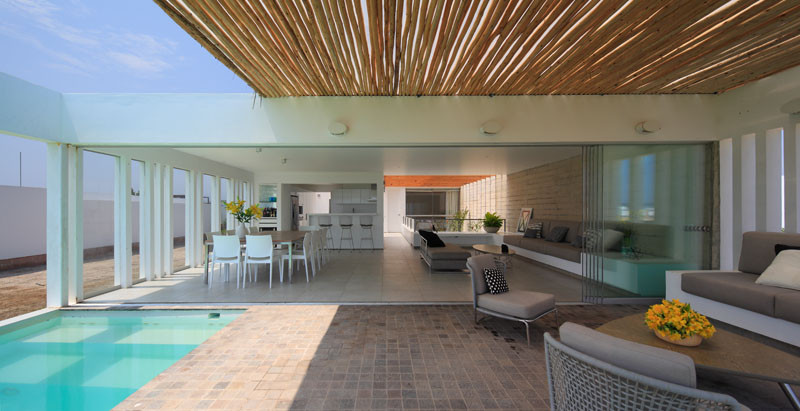 ---
Inside, the design has been kept all open plan, perfect for entertaining guests.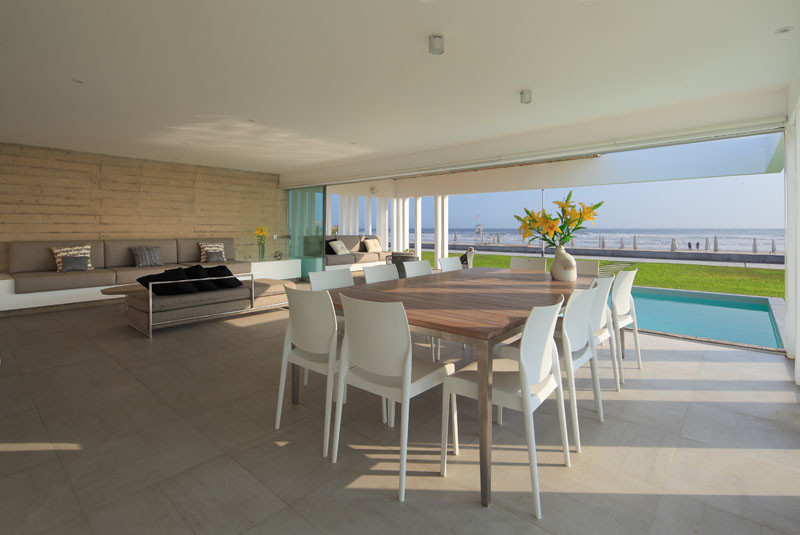 ---
There's a small bar with wine fridge, and a large 12 person dining table.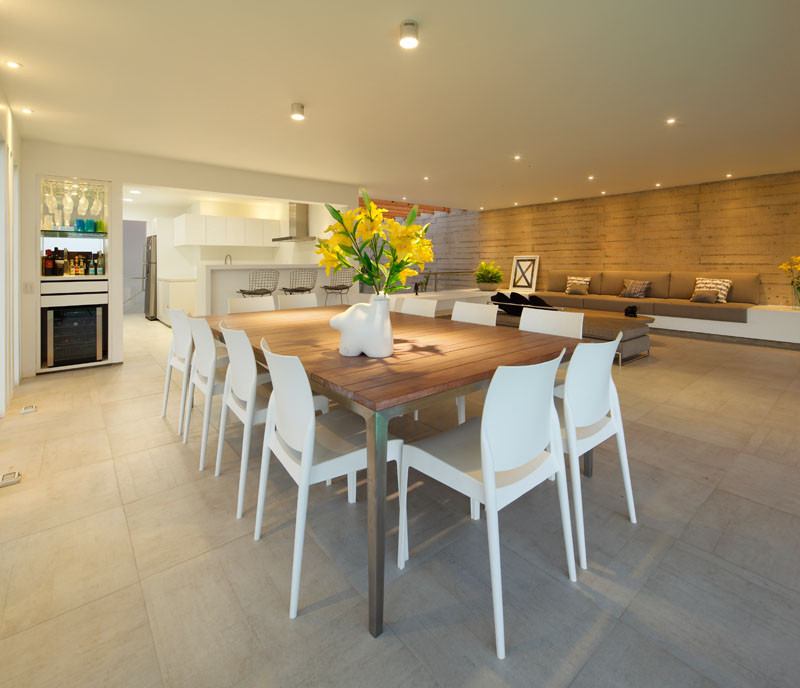 ---
Here you can see how the living area has an uninterrupted view of the beach.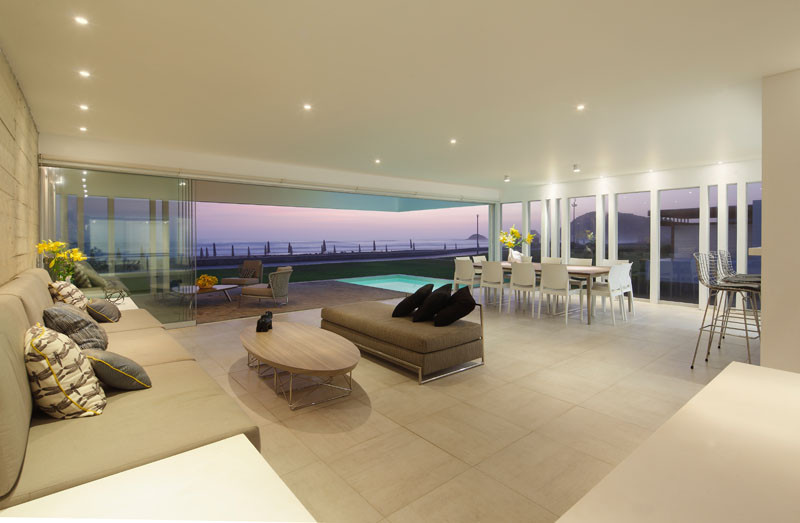 ---
A perfectly fitting sofa lines one wall, with views of the bedroom on the right.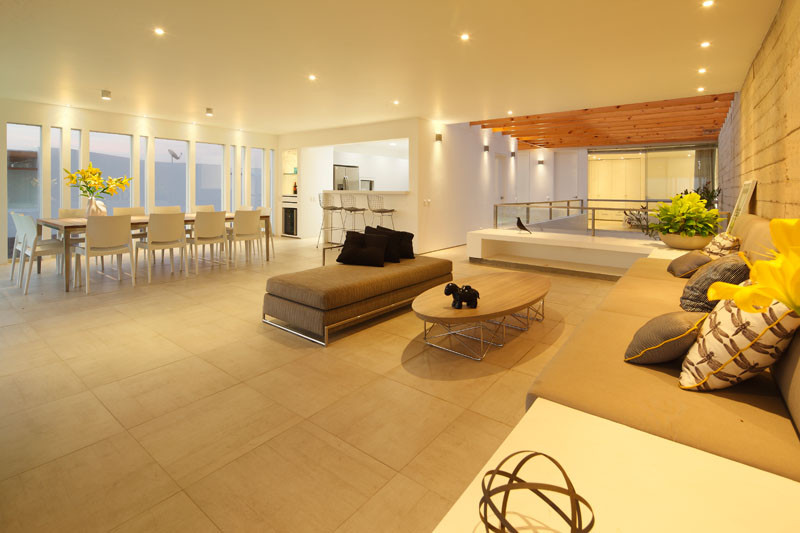 ---
The walkway to the bedroom overlooks the lower floor.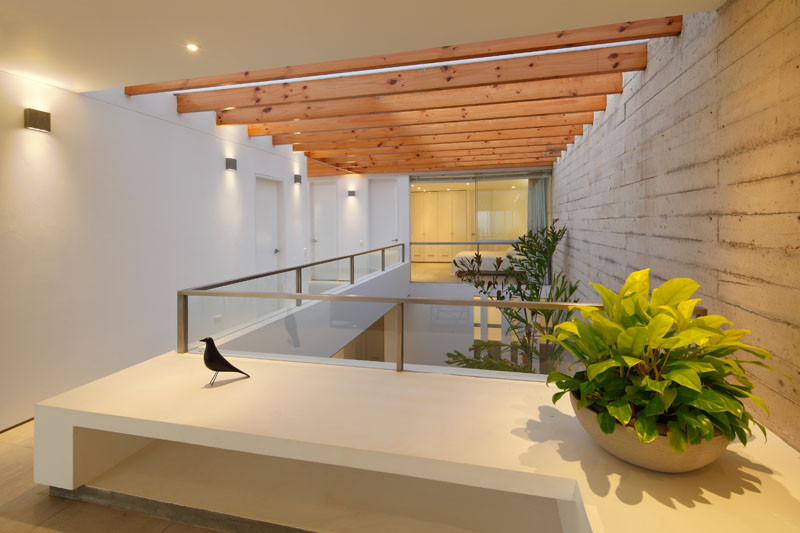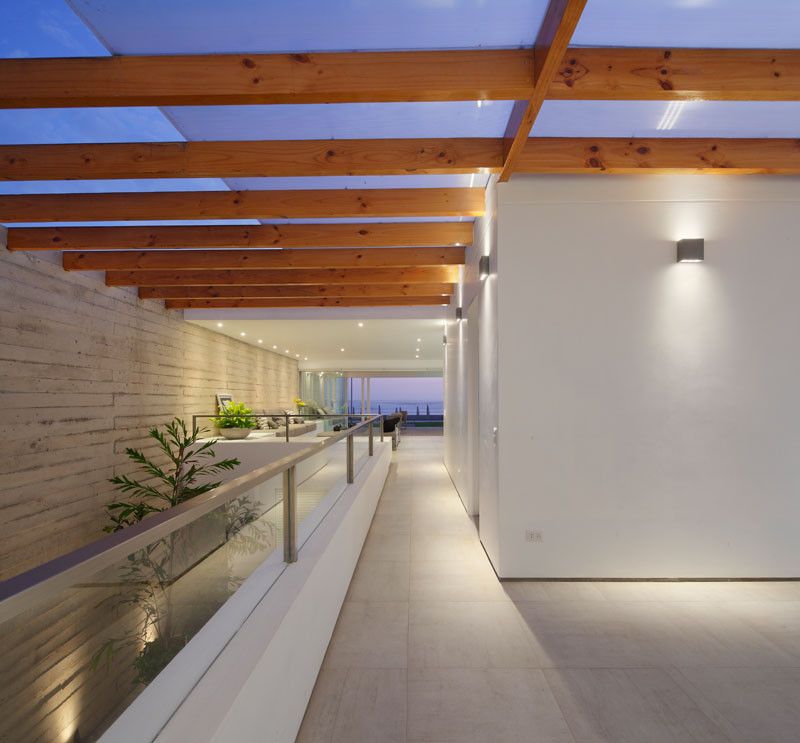 ---
The bedroom, which uses the raw concrete wall as a feature wall, also has a full wall of built-in cabinetry.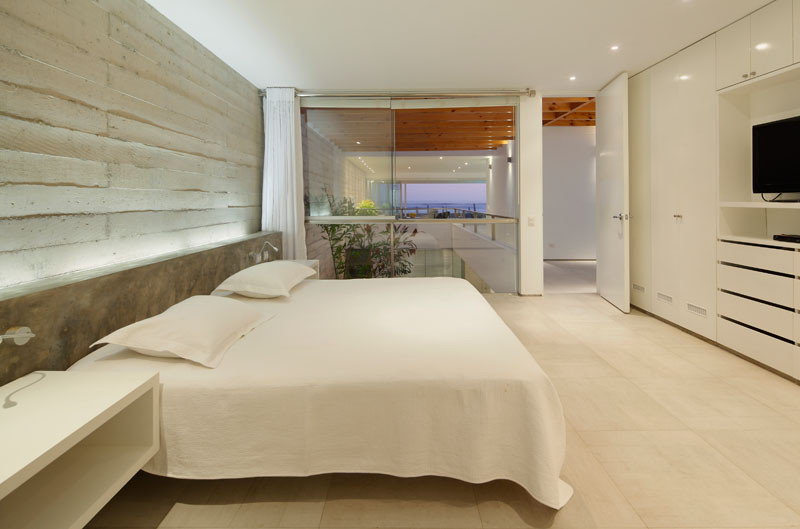 ---
Back at the walkway, when you look over you can see the central courtyard and basement below.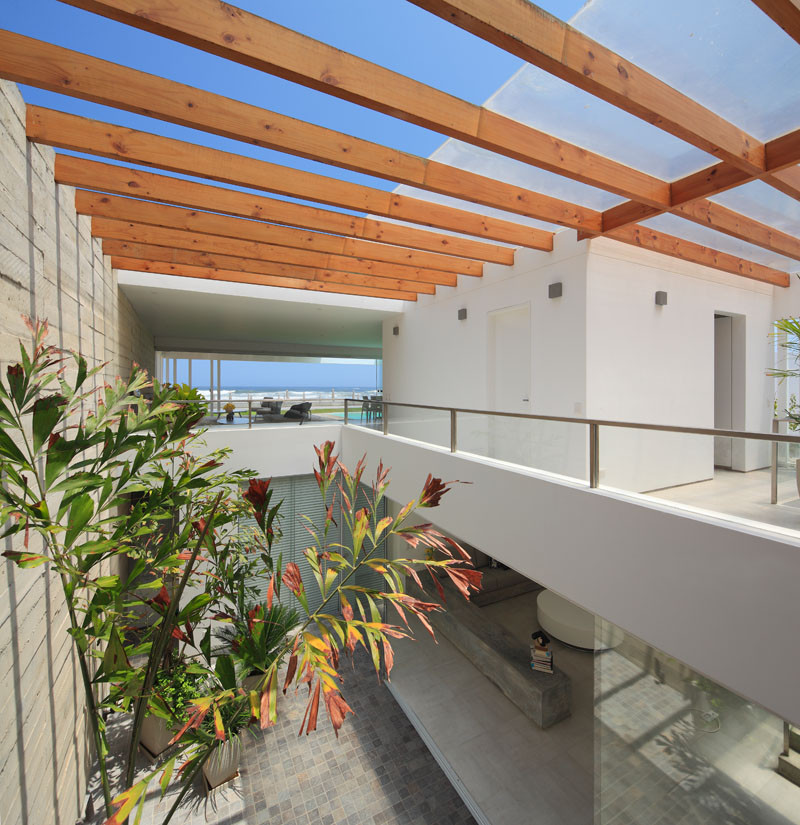 ---
The basement is home to a lounge area with a neutral color palette.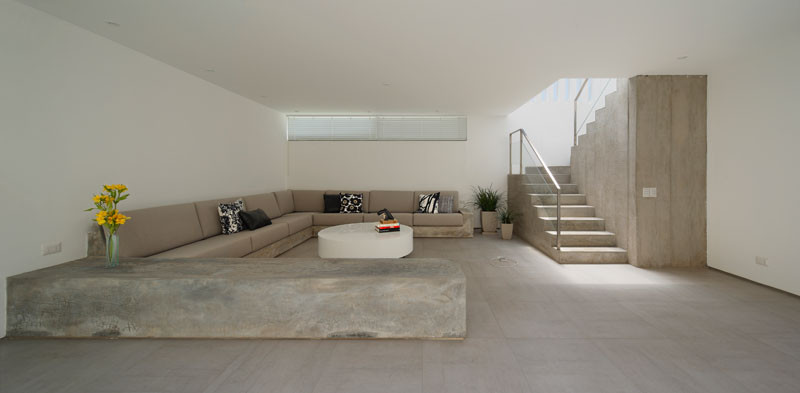 ---
Apart from the lounge area, there are also four bedrooms with bathrooms on this level.