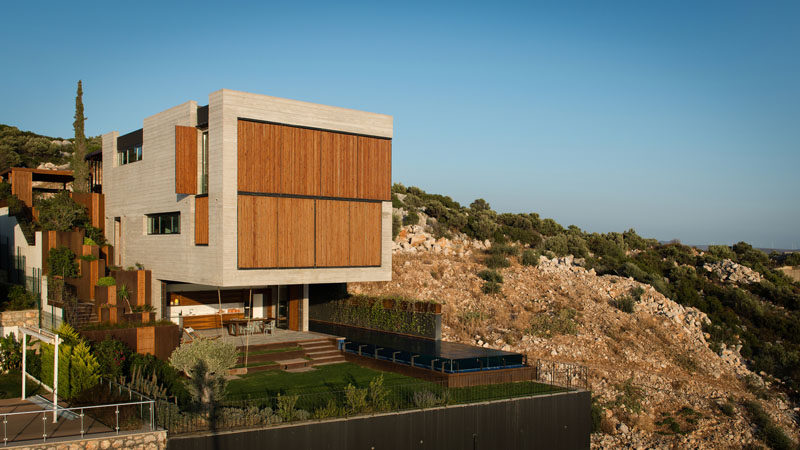 Located on a steep slope in Çesme, Turkey, this new house cantilevers out 26 feet (8 meters), providing a dramatic looking design.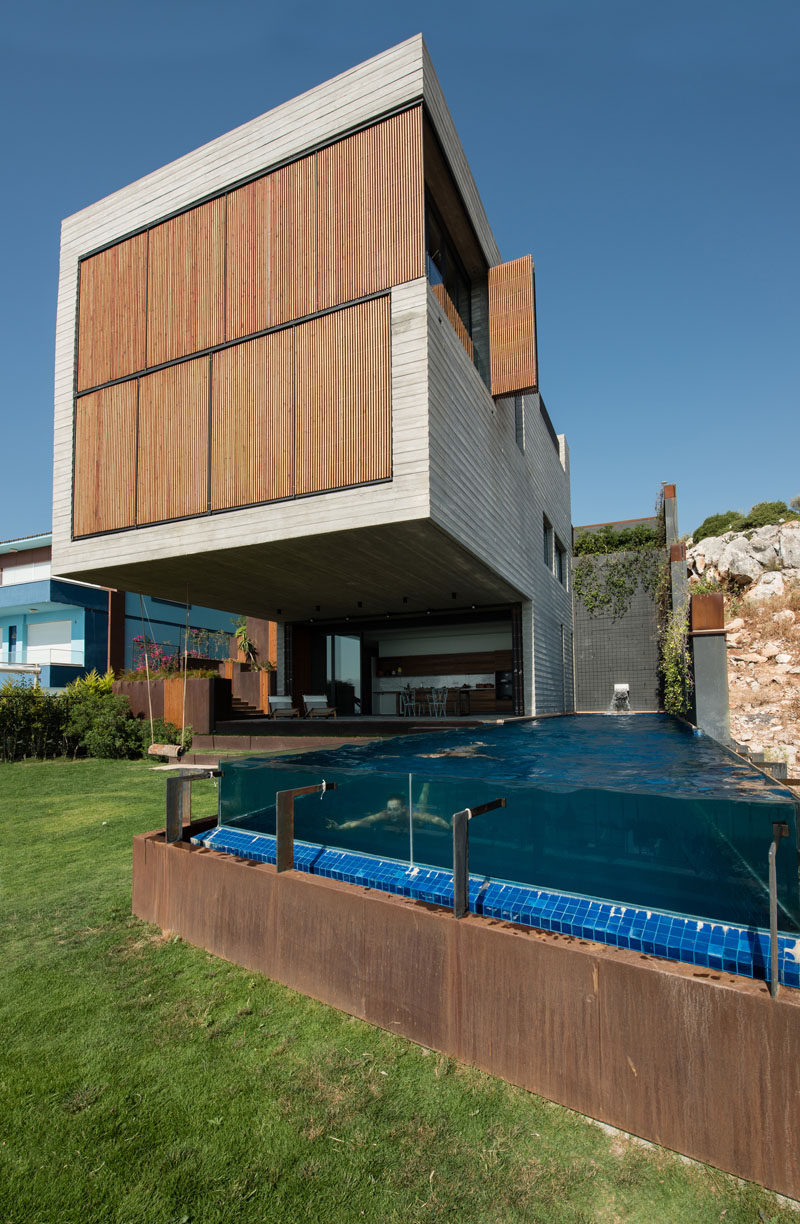 ---
Designed by Selim Erdil, the cantilever minimizes the footprint while maximizing the open areas. The cantilever also serves to push the building mass toward the sea view, clearing the adjacent house to create a large roadside terrace and to provide plenty of shade by the pool and garden.
---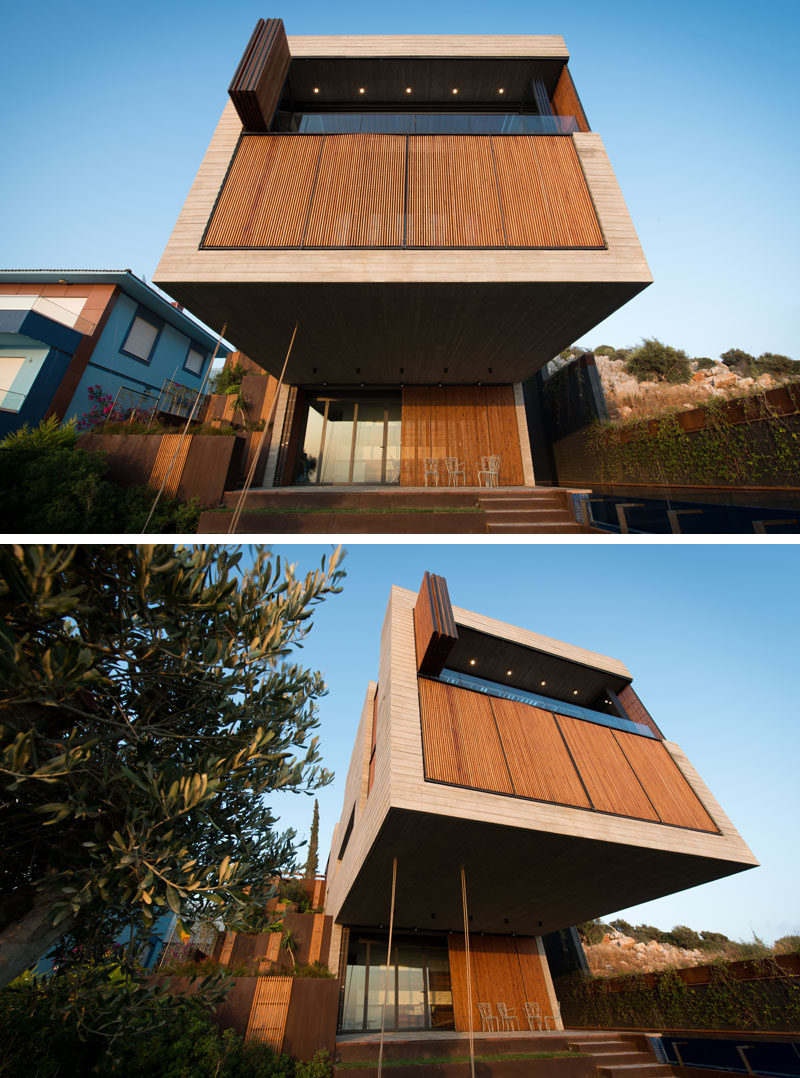 ---
Concrete, steel, stone, wood and glass are the main materials used throughout the home.
---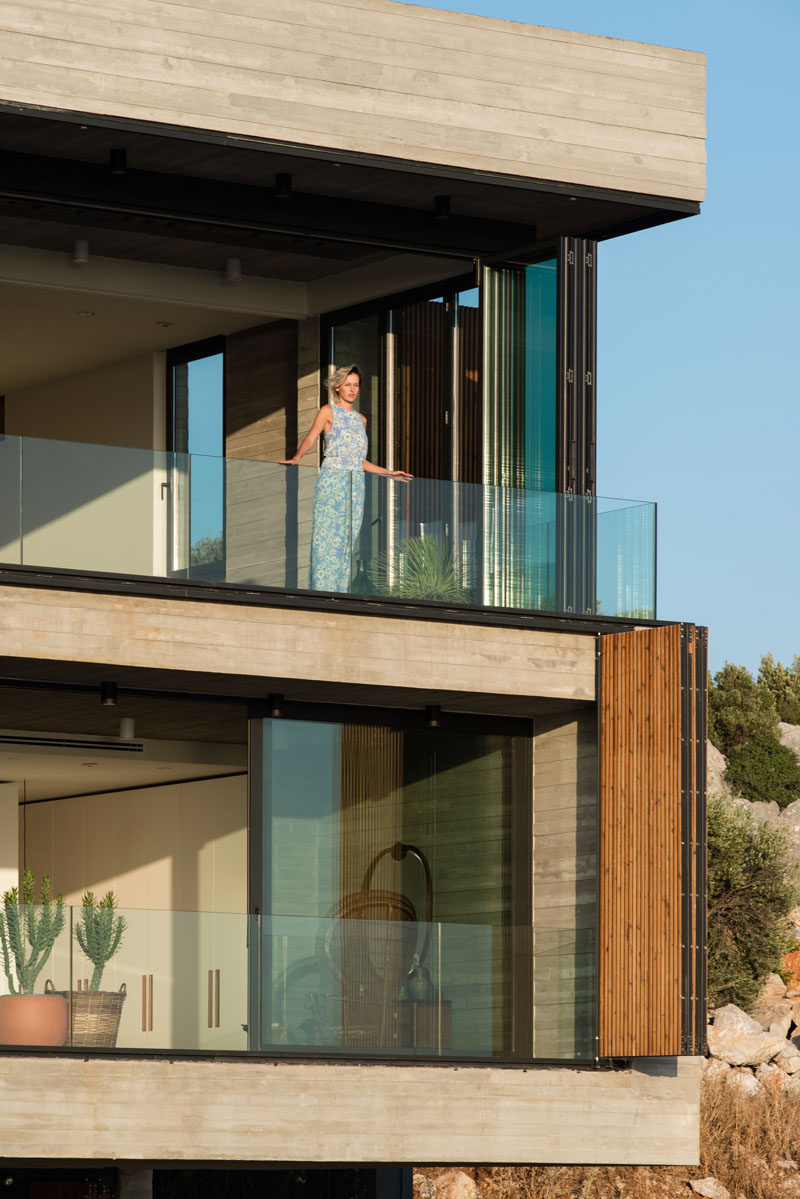 ---
Inside, the concrete and wood is livened up with the introduction of light colored furniture, walls, and ceiling.
---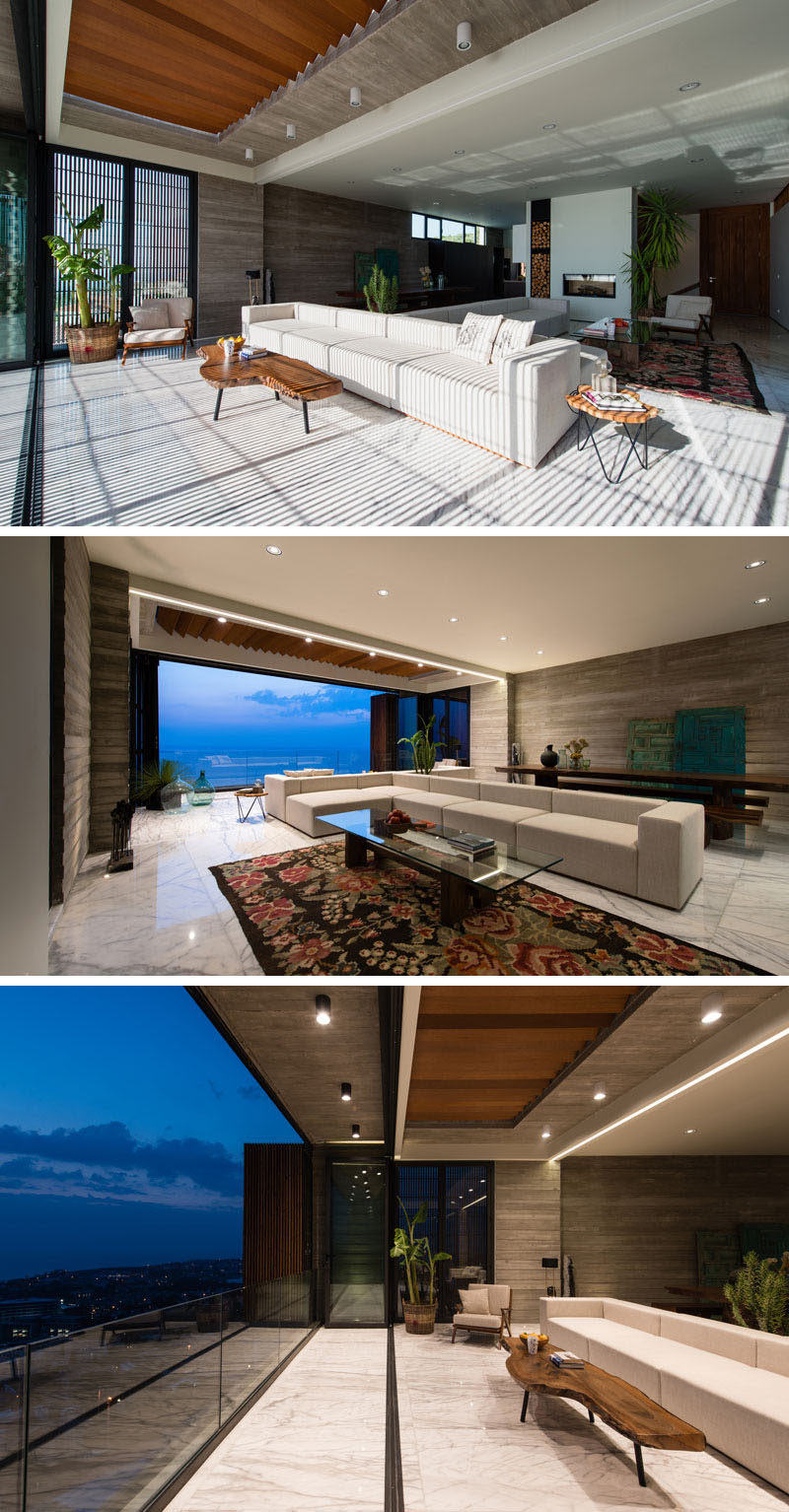 ---
The folding/sliding of the screens and windows make opening the living spaces to the outdoors easy.
---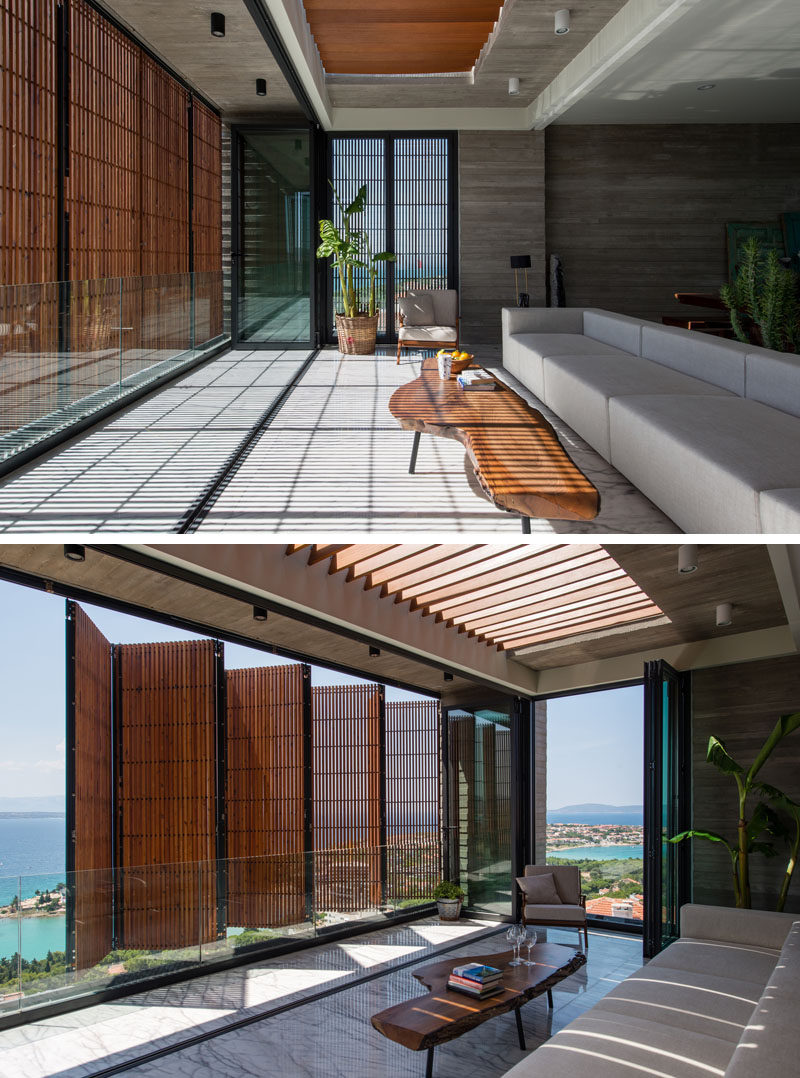 ---
Outside in the backyard, there's a pool and a swing, both have amazing views of the water.
---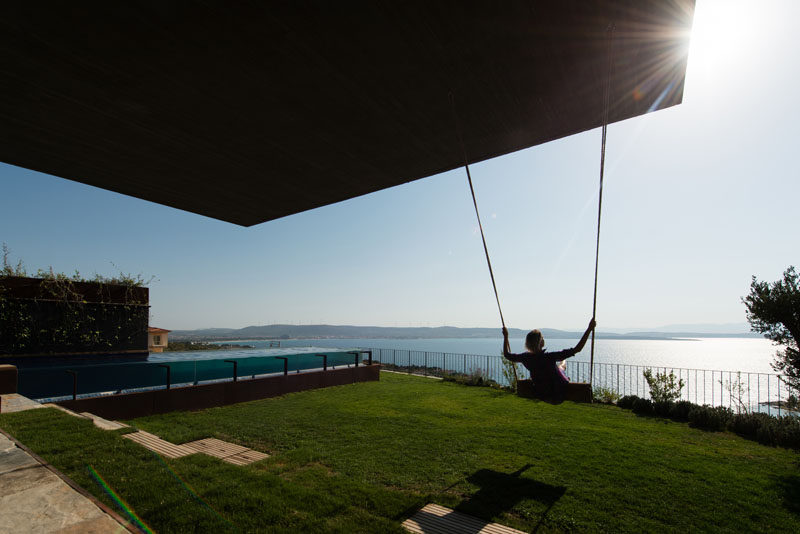 ---
At the top of the home, there's an outdoor area with a covered dining space, and a lounge that takes advantage of the view.
---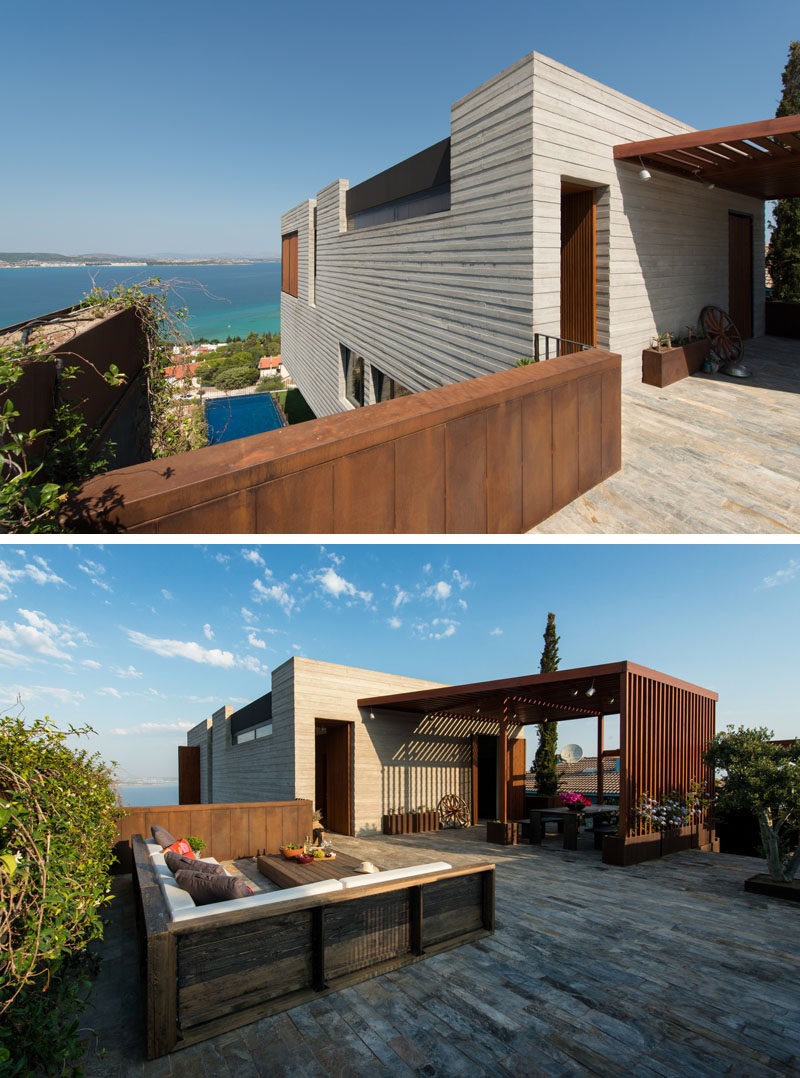 ---
Here's a look at what the house looks like at night with the shutters open and closed.
---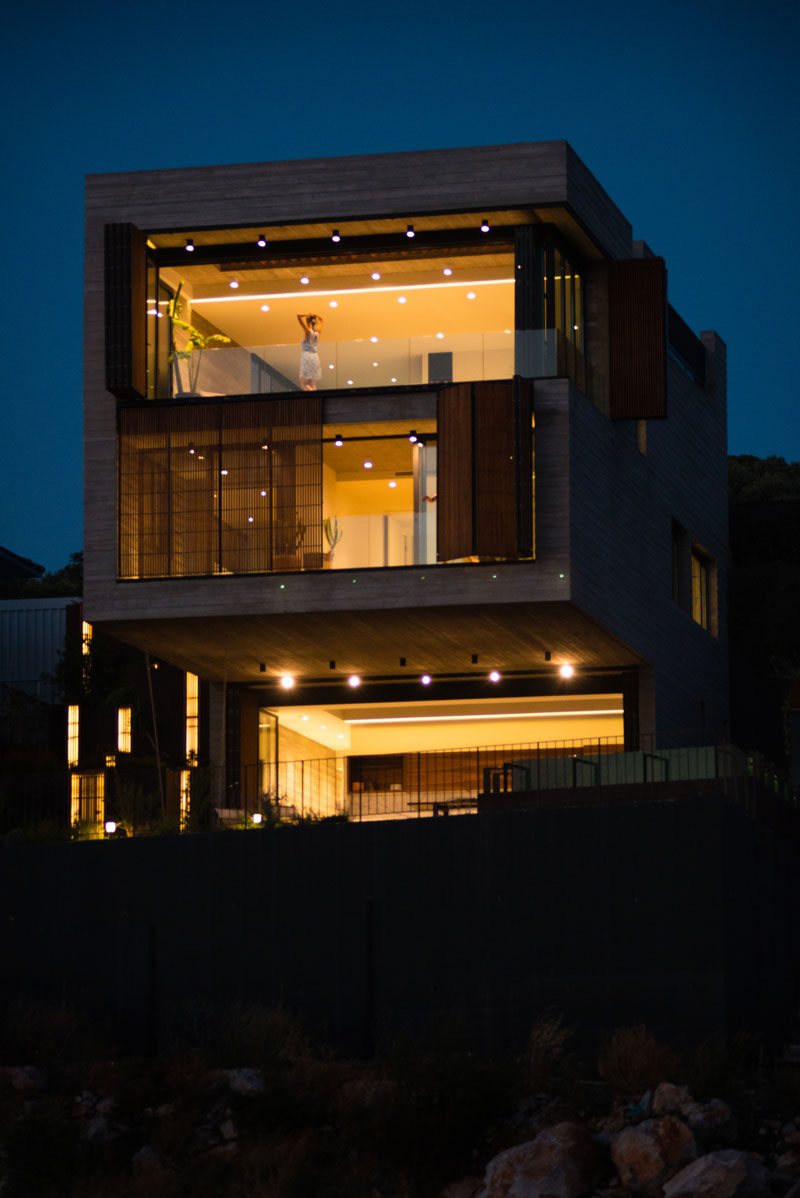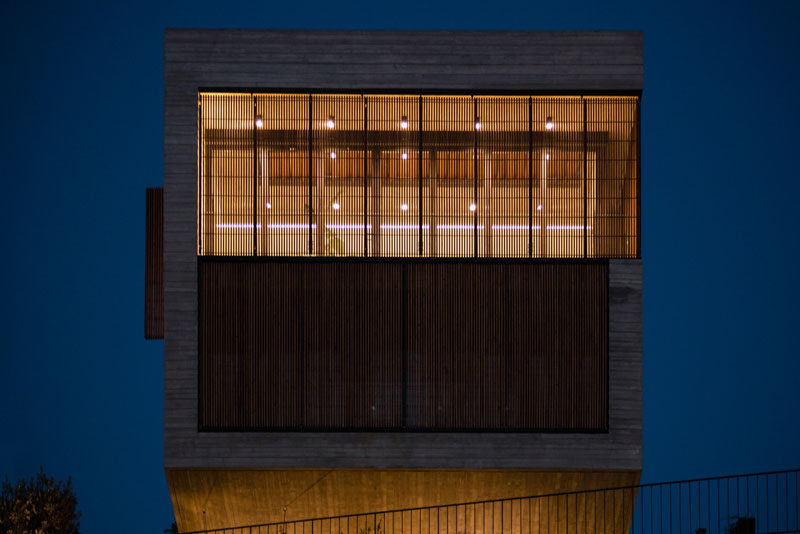 ---