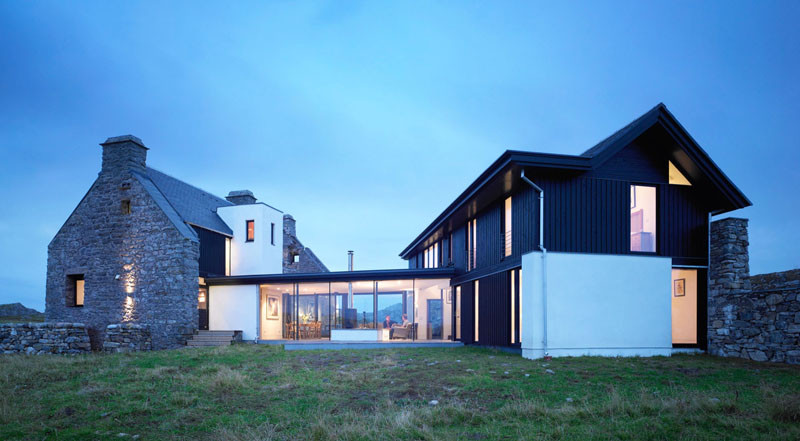 WT Architects have taken an original stone house, that was built in the mid-1700's, and transformed it into a home that's livable in today's world.
---
The home is located on the Isle of Coll in Scotland. The original stone building was abandoned in the mid-1800's as it started to crack.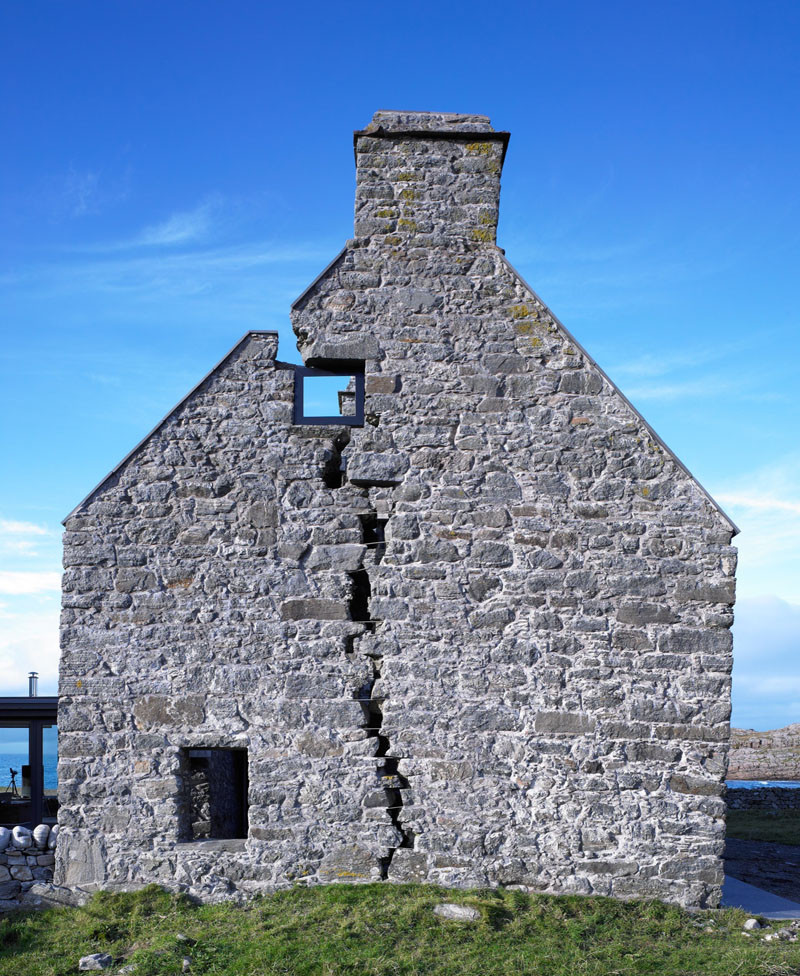 ---
When the current owners acquired the building, it was more of a ruin than a house, so they worked with WT Architecture to create a home for their family.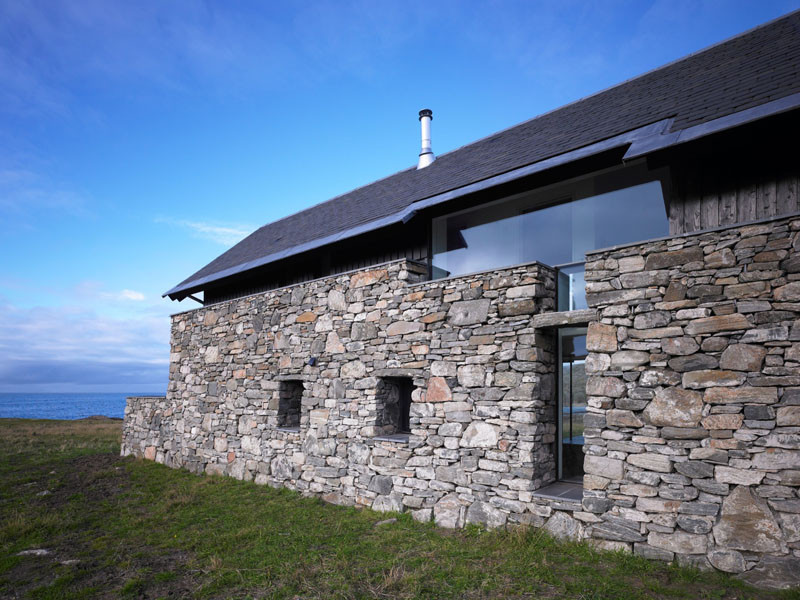 ---
They decided to incorporate the ruins into the design of the new home, keeping as much of the original building as possible.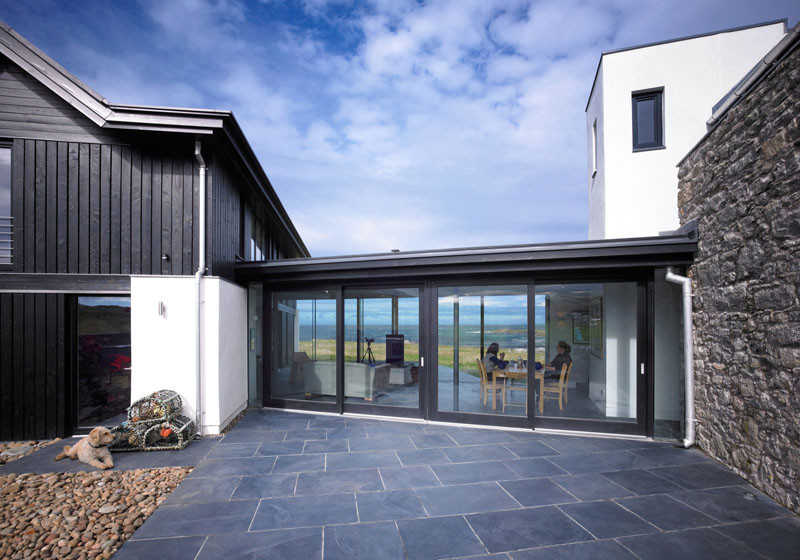 ---
The new part of the home has large floor-to-ceiling windows that take full advantage of the spectacular view of Grishipol Bay.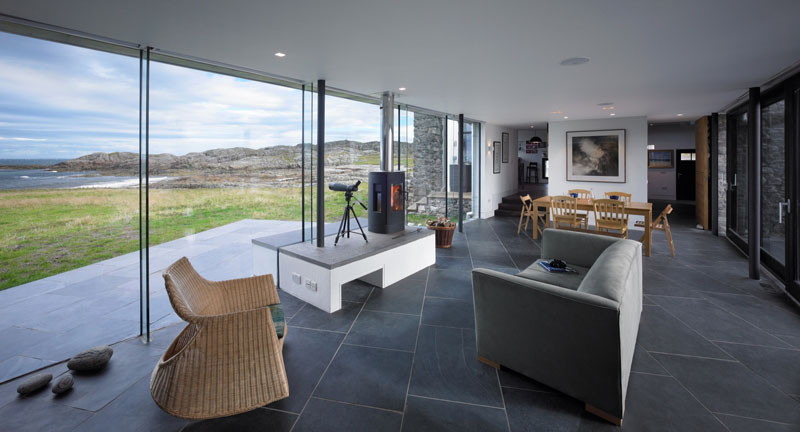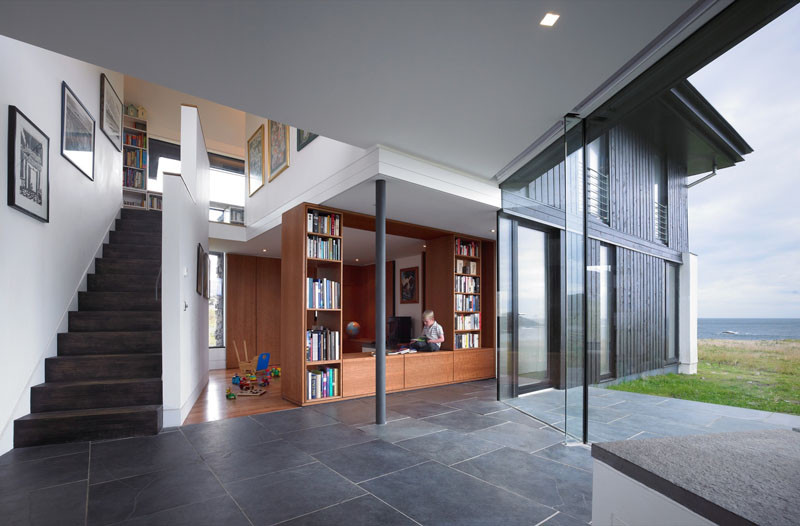 ---
An original stone wall creates a sense of the old within the new home.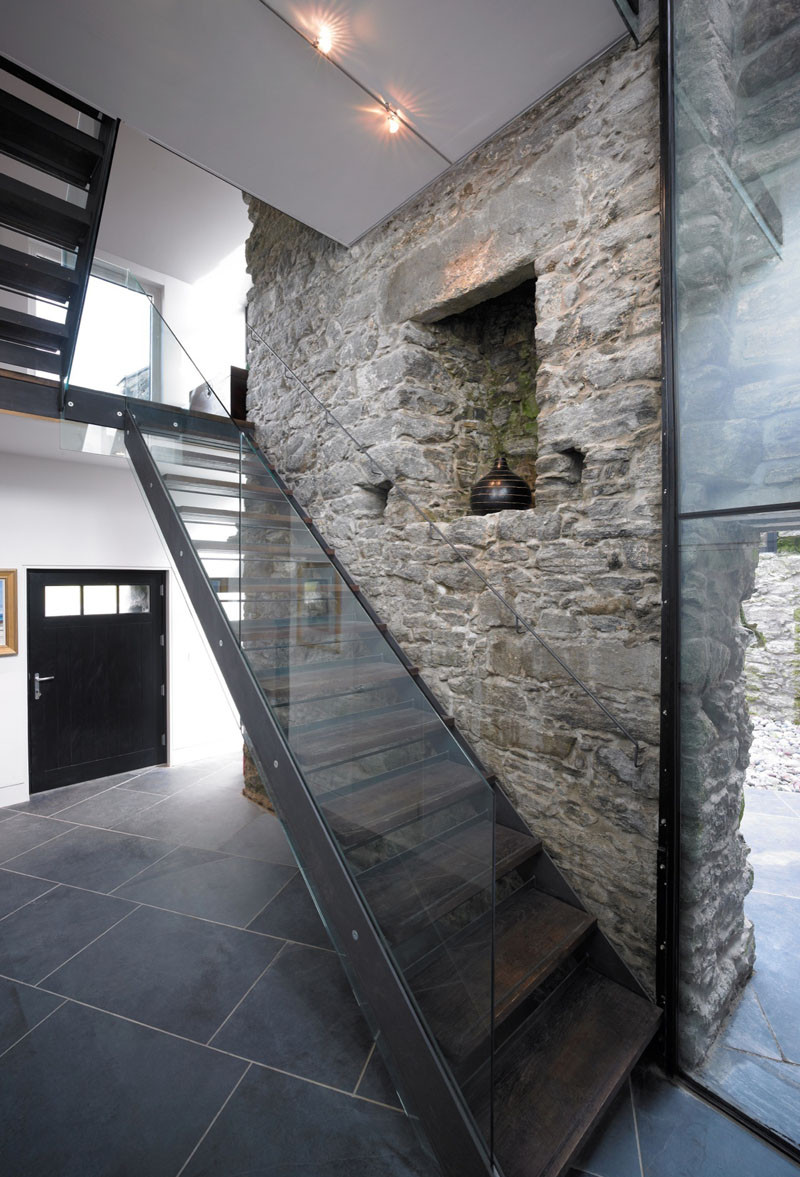 ---
Here you can see how another stone wall, which has been stabilized, has had new windows installed into the original structure.
---
Upstairs, a large window seat provides the perfect view for relaxing and reading one of the books from the bookshelves.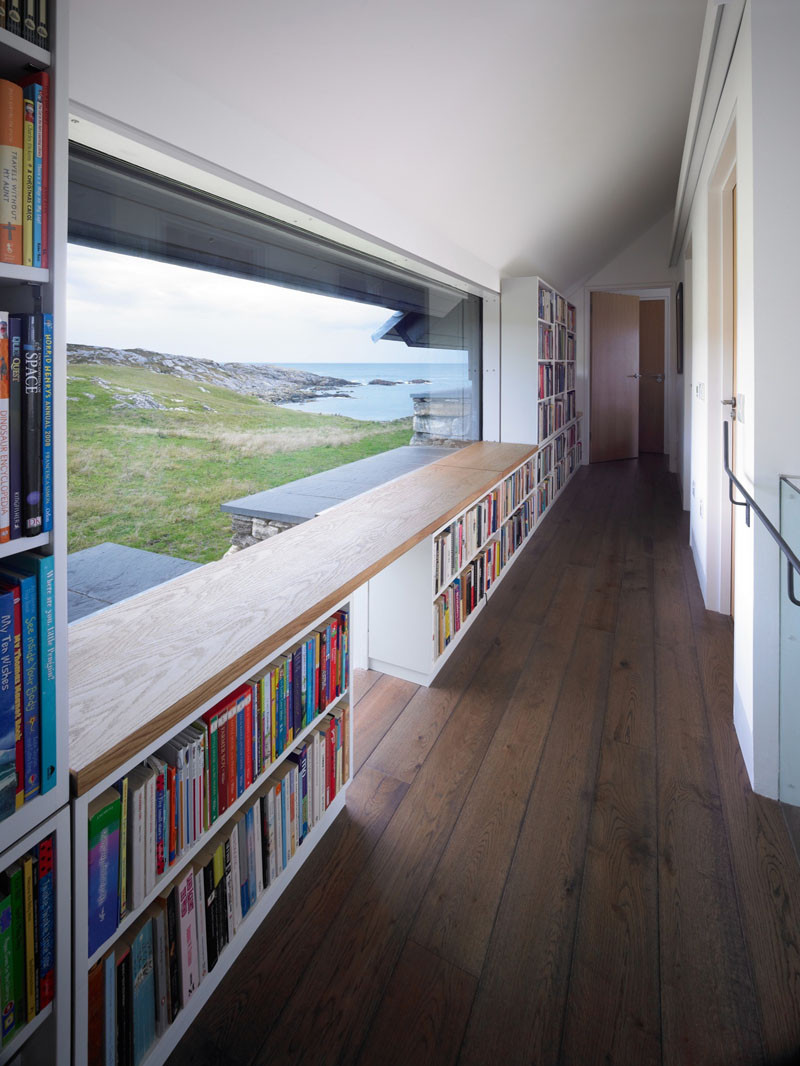 ---
A small home office is tucked away and covered in wood.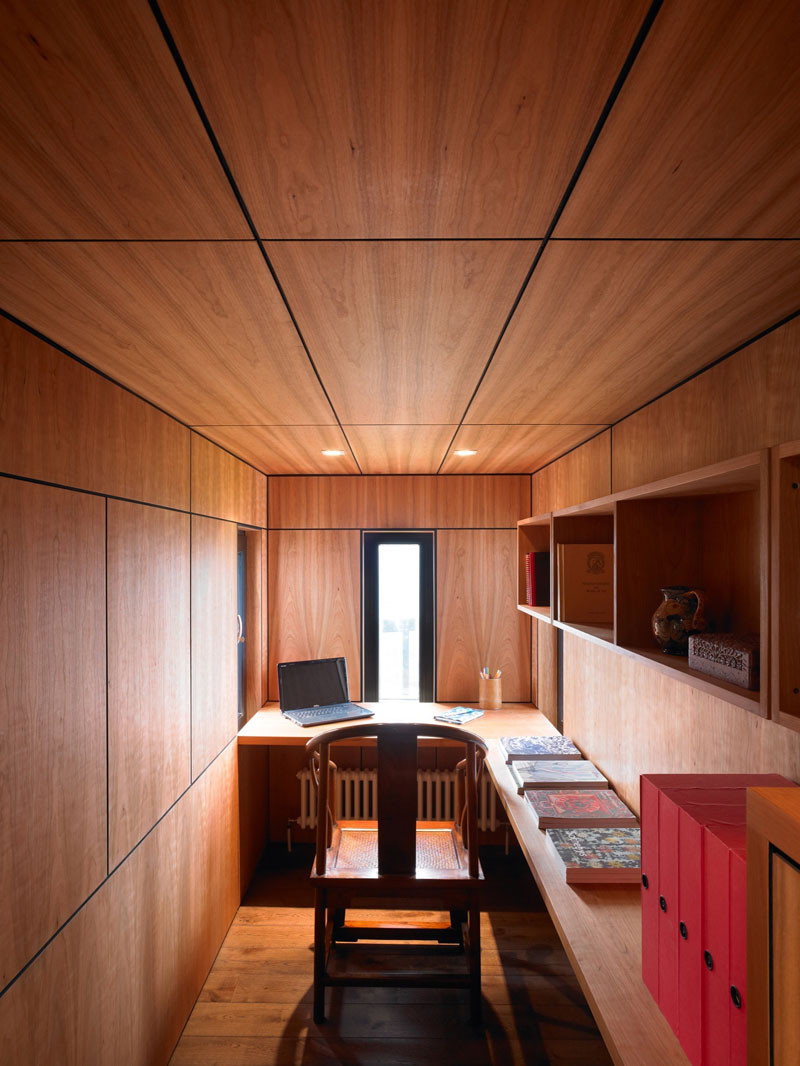 ---
In the bedroom, there's a glimpse of the original building through the glass panel.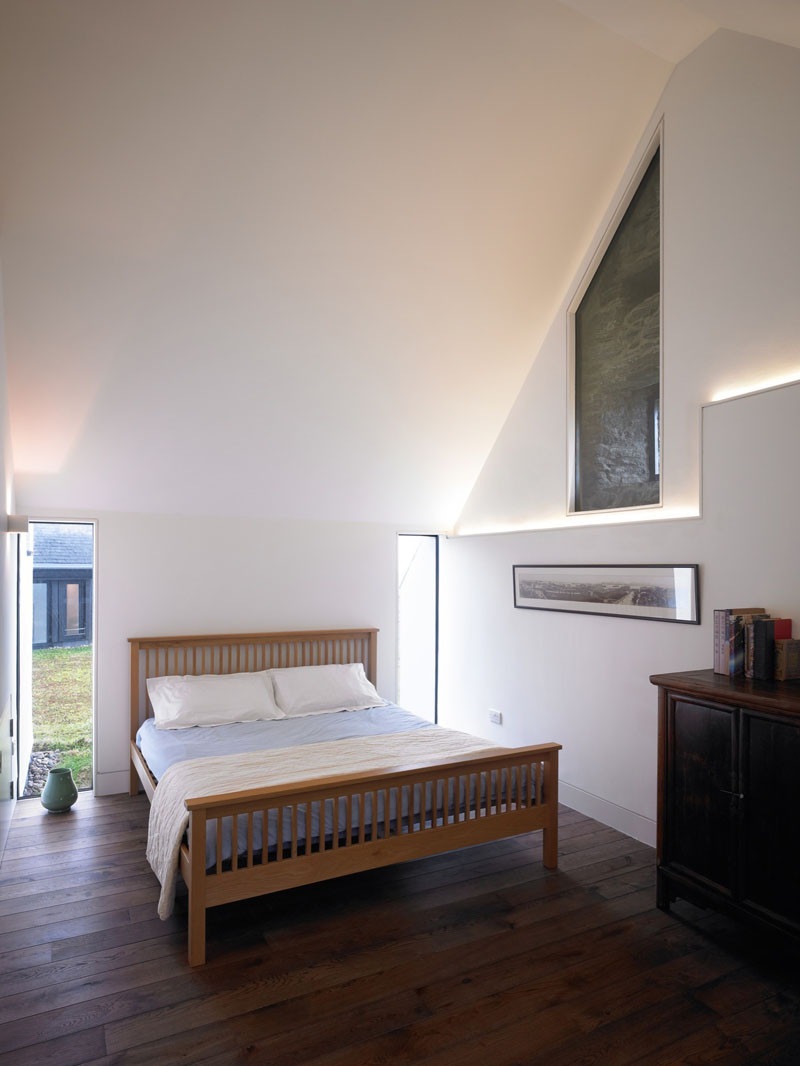 ---