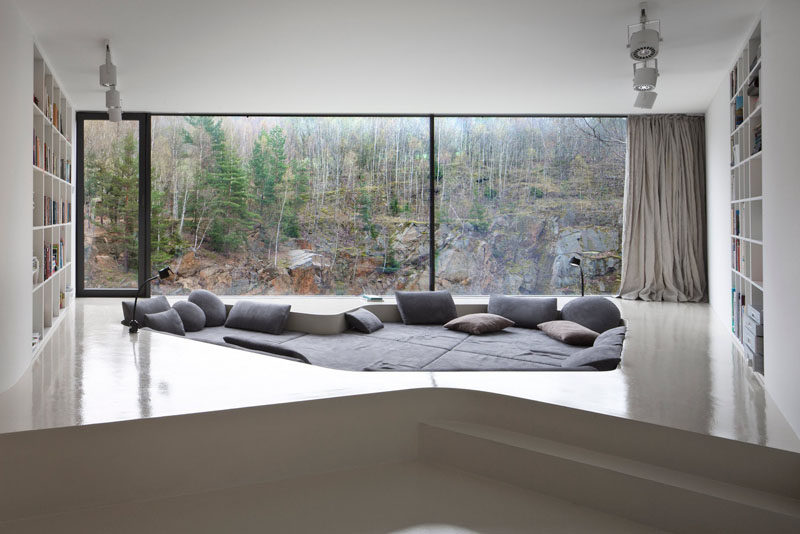 Tucked into a forest in the Czech Republic, and situated on a rock above the edge of a river, sits a family home designed by architectural studio A69.
In the middle of the home's minimalist white interior sits this elevated platform with a sunken lounge area full of squishy pillows and cushions.
Surrounded by bookshelves and looking out into the forest across the river, leaving the cozy spot would hardly seem necessary once you've curled up with a snack and your favorite book.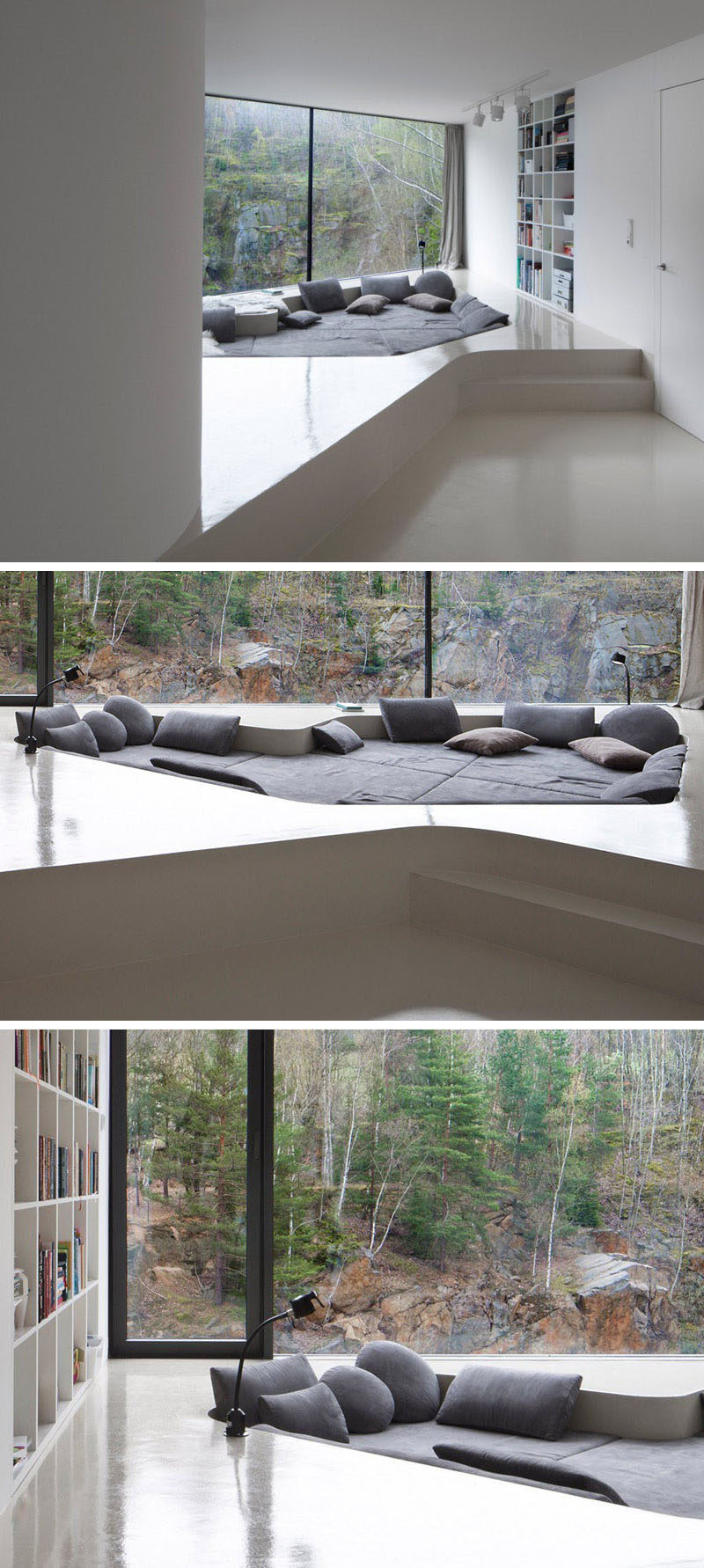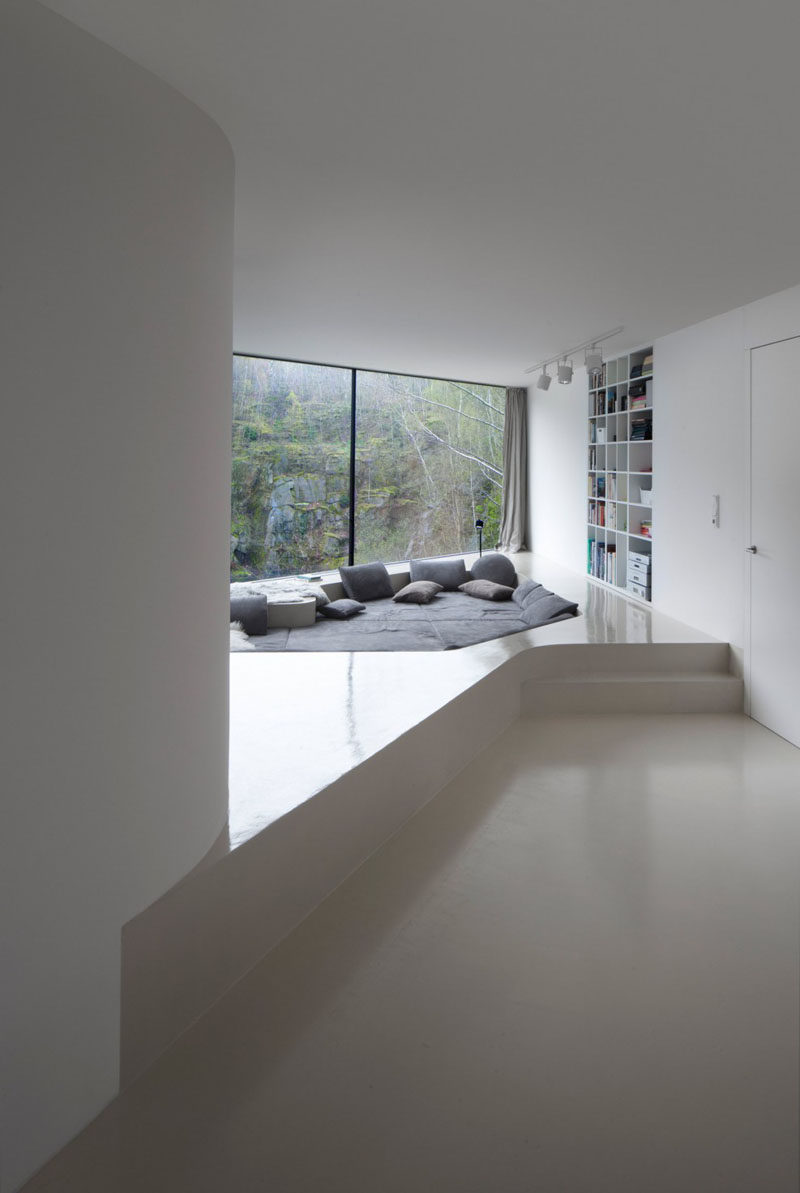 ---