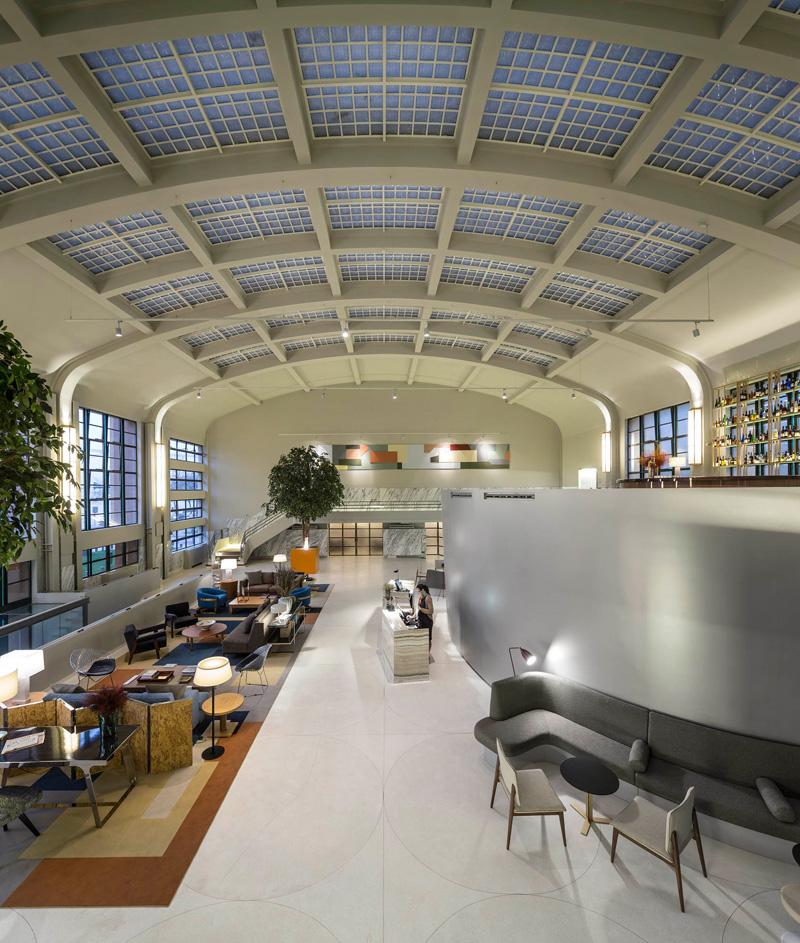 In a building that used to be an old Fish Market, architect José Carlos Cruz, was tasked to transform the old building into Hotel Vincci Porto.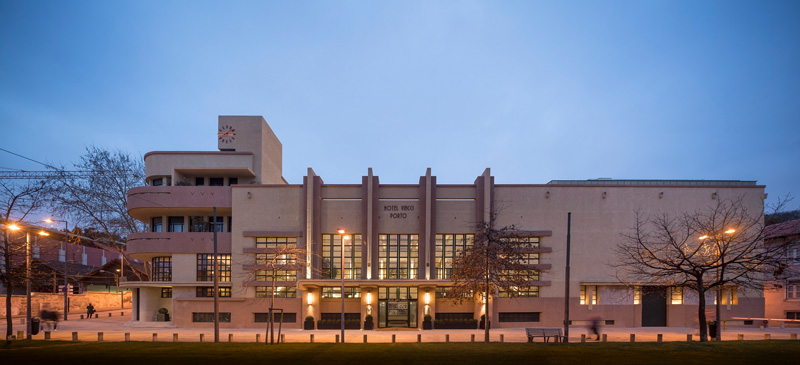 Here you can see the entrance to the hotel.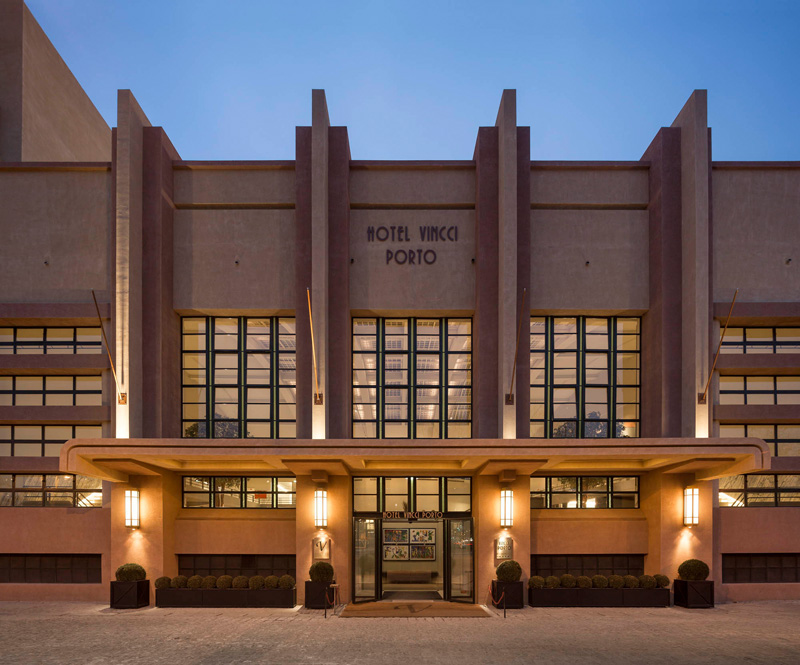 The lobby has a bright and airy feeling to it, due to the large size of the internal space.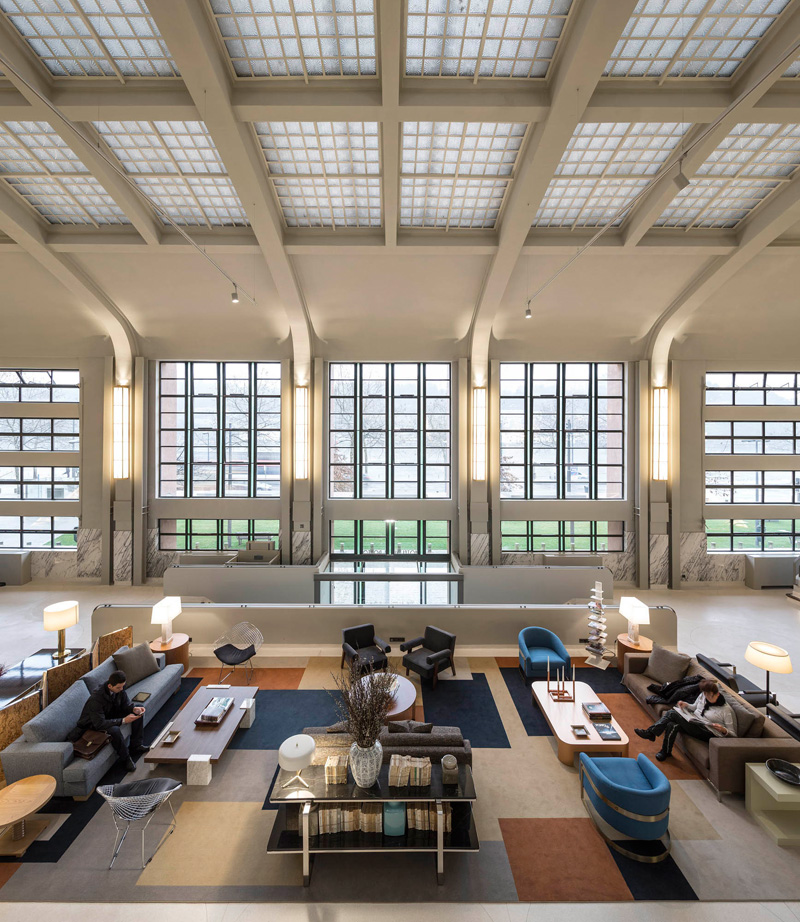 The curved ceiling was kept as an architectural feature in the lobby.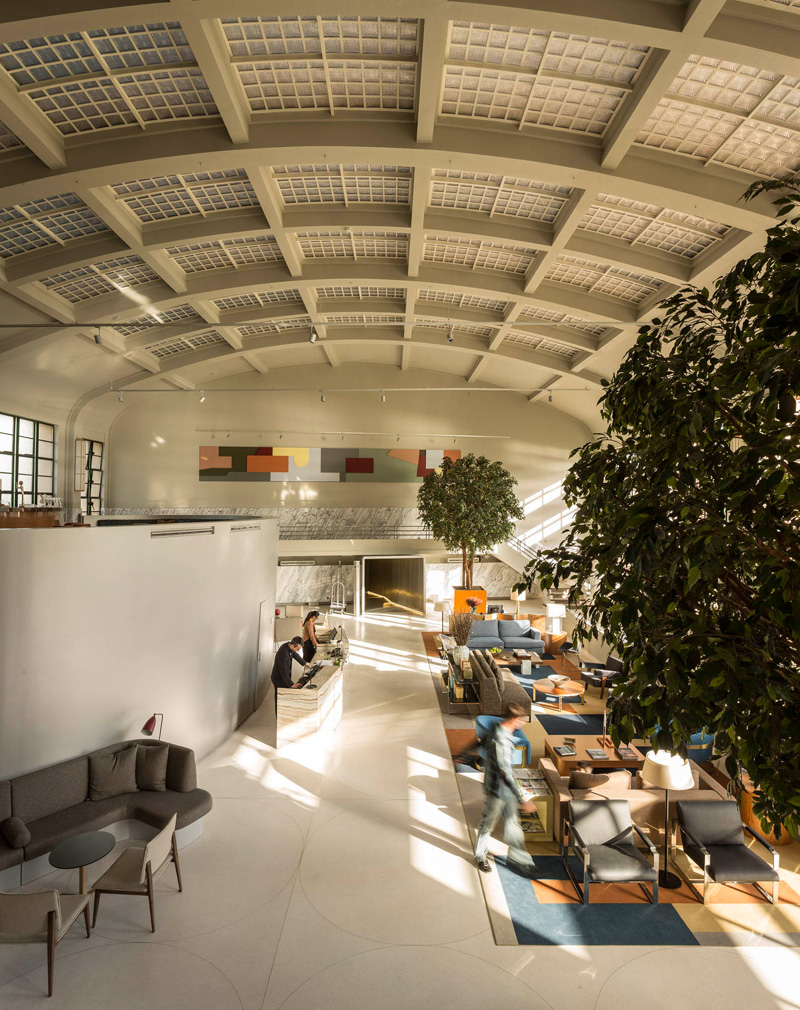 Large windows allow light to flood into the space.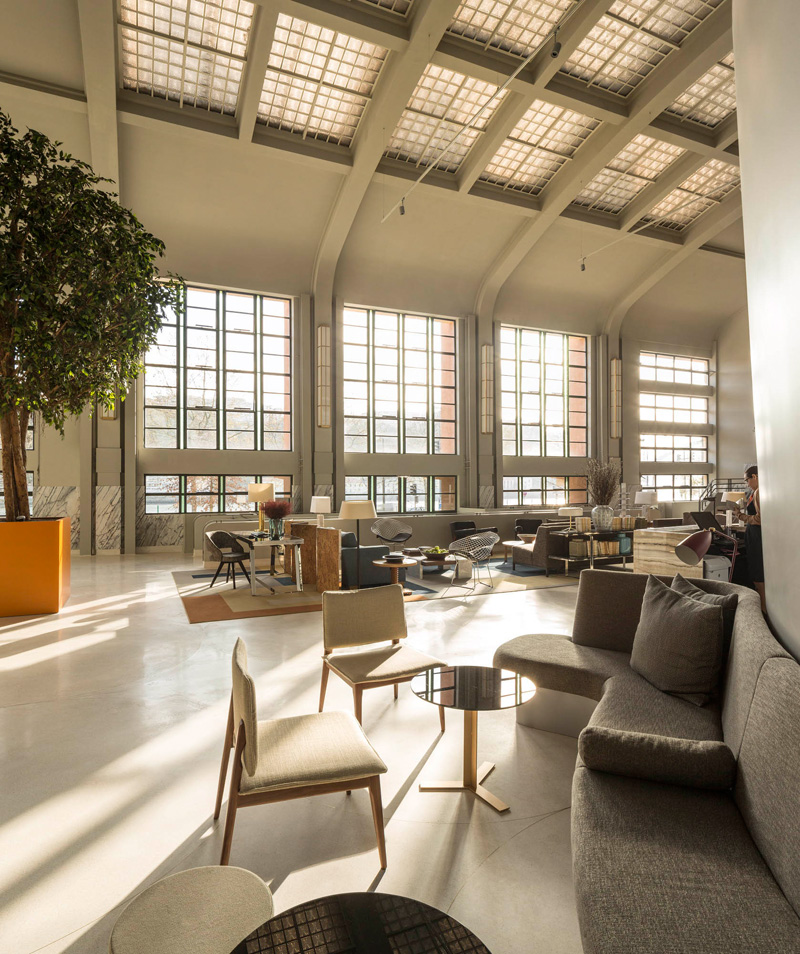 There's an elevated bar at the top of the large curved wall behind the reception desk.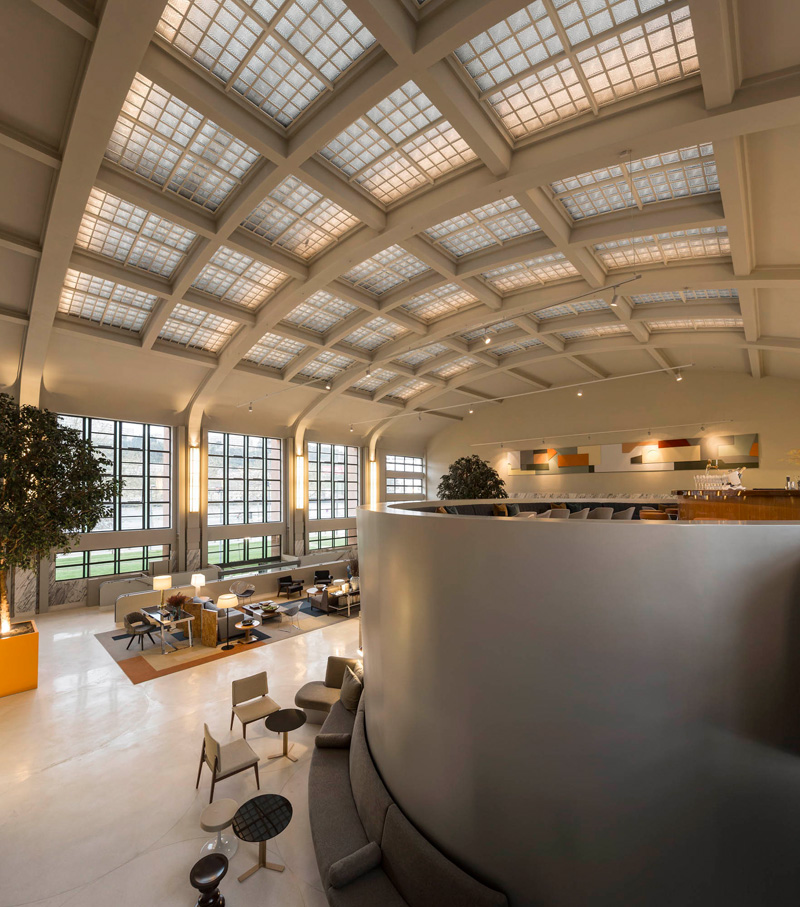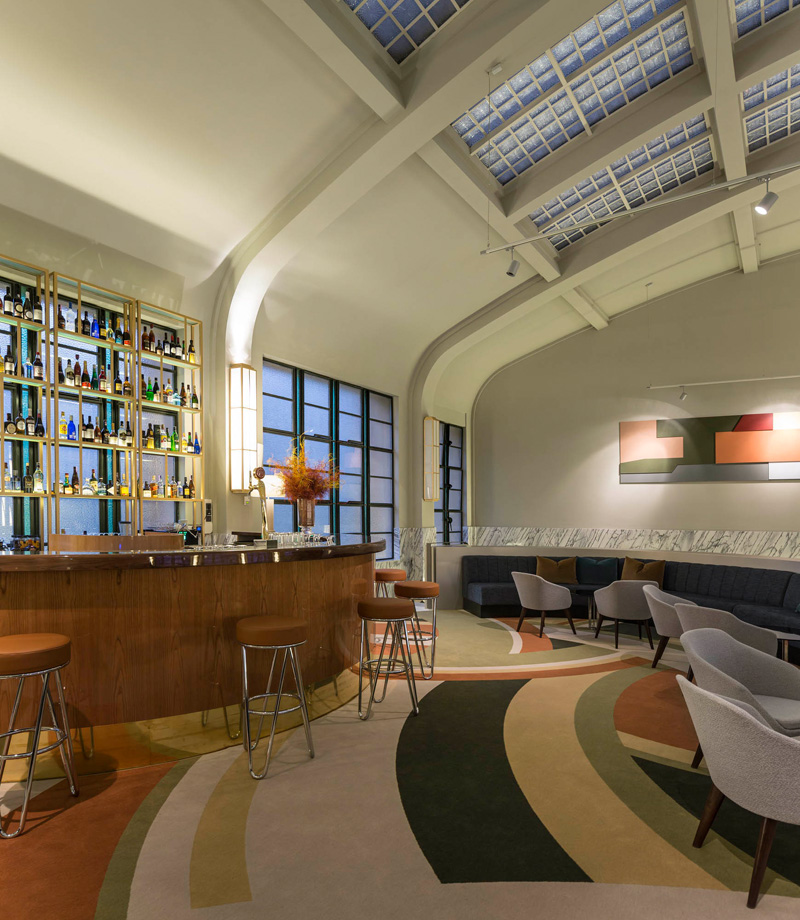 Even though the bar area is elevated, it's still a long way from the ceiling.