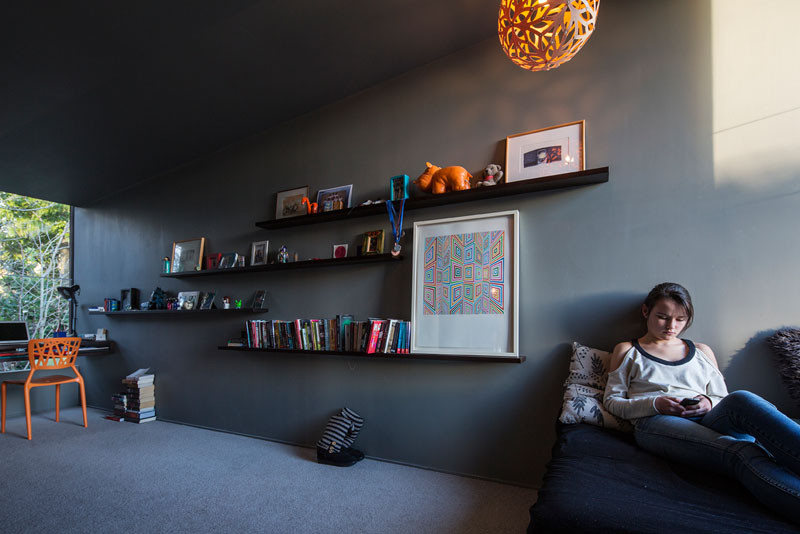 When Jeremy Smith of Irving Smith Architects became the owner of this almost unchanged 1960s house, there were a few updates that needed to be done to make it work for a family of five.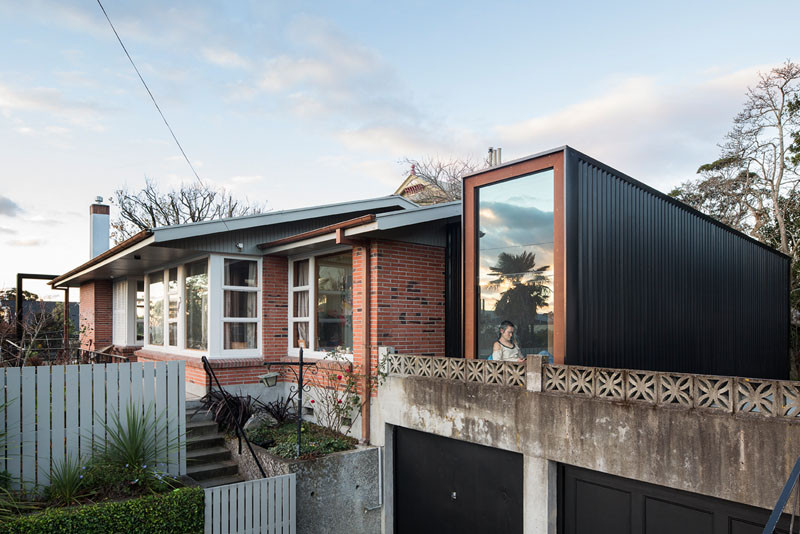 ---
One of those updates was an addition to the house to create a new bedroom, which was a gift for their daughter's 13th birthday. Because teenagers like to have their own space.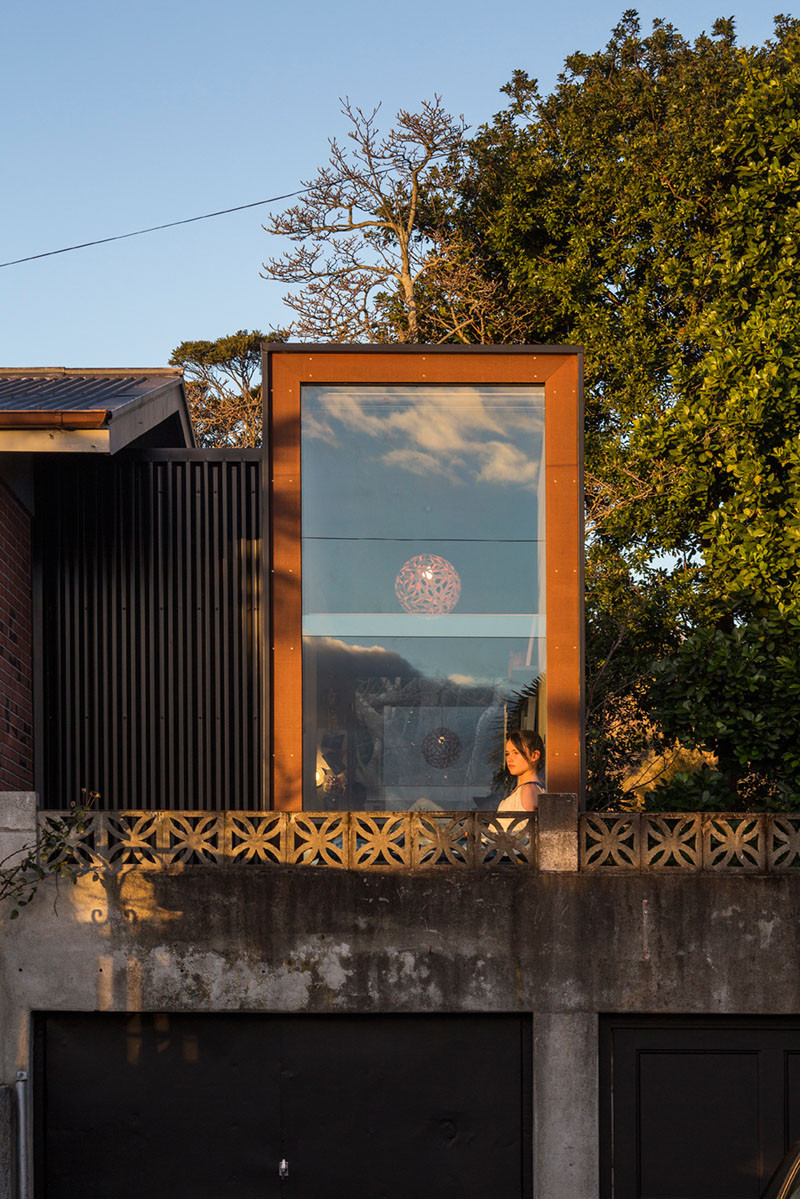 ---
The home also received updates to the kitchen, family spaces, and the way the home connected to the garden.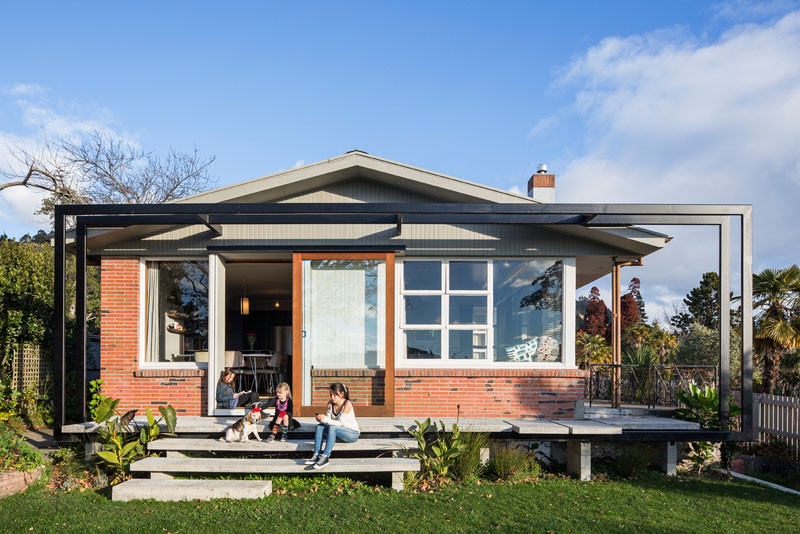 ---
Inside, there are custom exposed shelves, and a curved kitchen countertop.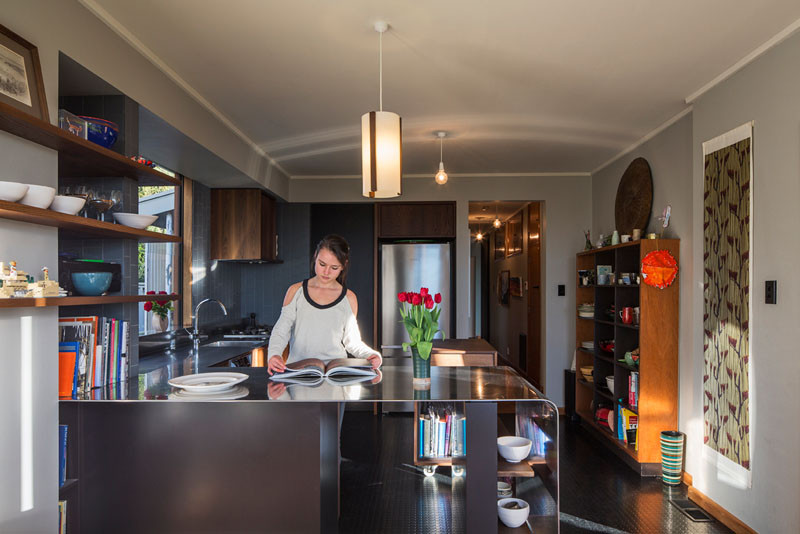 ---
Dark wood cabinetry softens the industrial nature of the stainless steel countertop and appliances.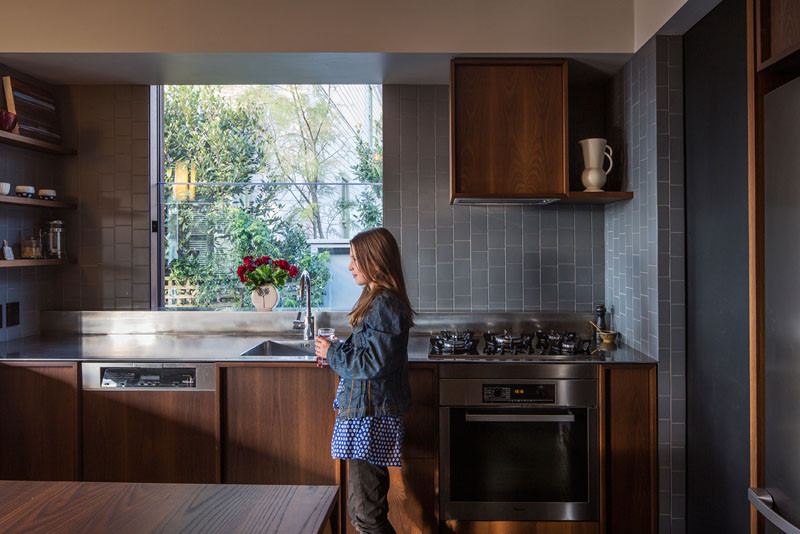 ---
In the living area, the window seat becomes the perfect place for daydreaming.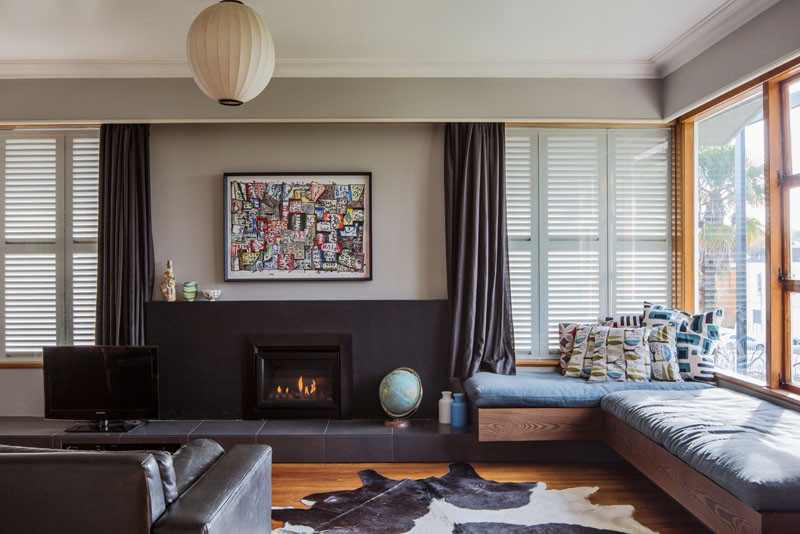 ---
Here you can see another kids bedroom, before heading into the teenager's bedroom addition.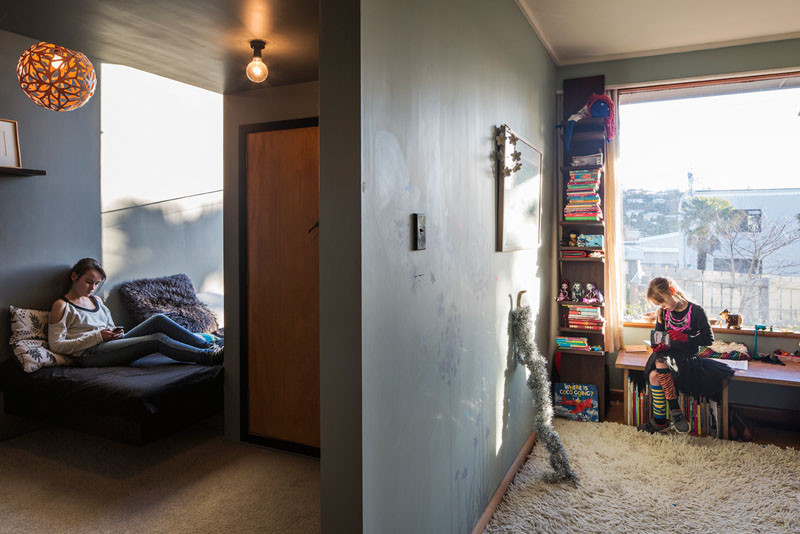 ---
Here's the view looking through the first bedroom to the second bedroom.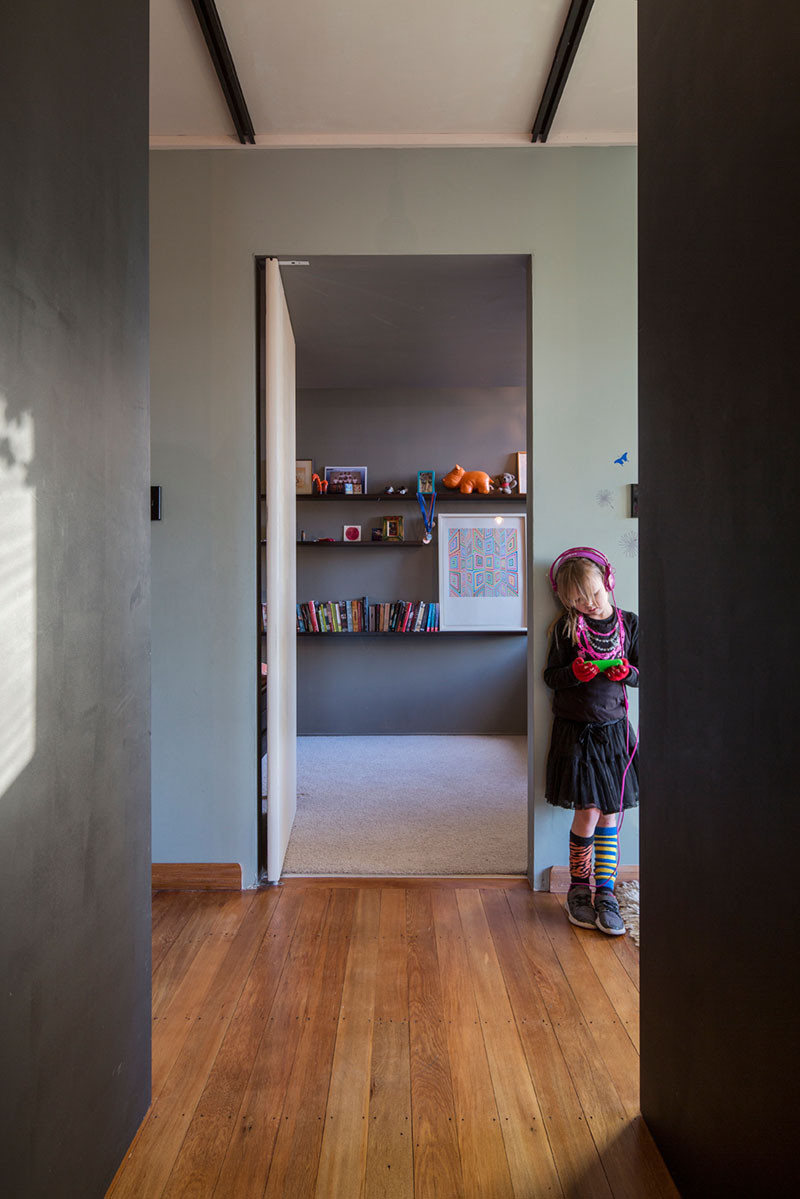 ---
A look at the younger child's bedroom.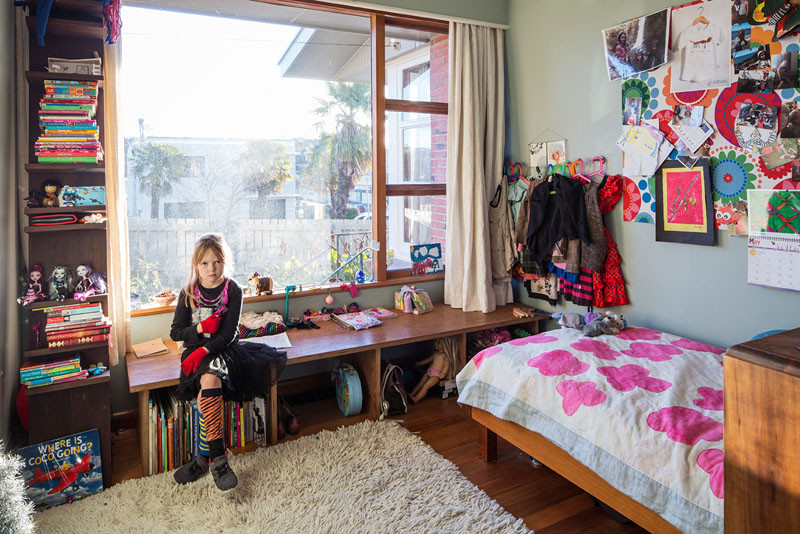 ---
And the teenagers bedroom, which is located in an addition to the home.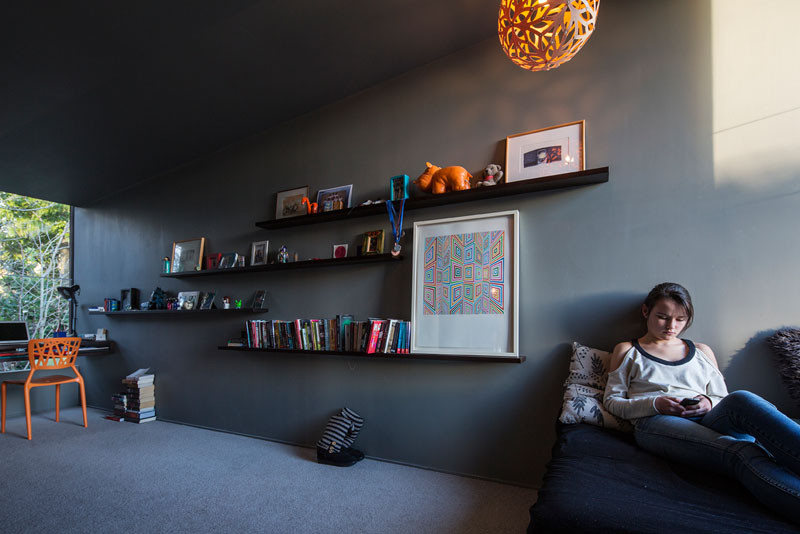 ---