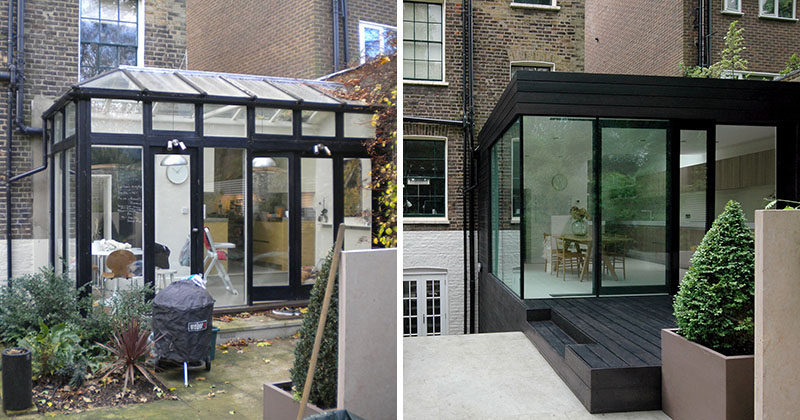 British firm Edgley Design, were asked by their clients to replace and old, cold, and leaking conservatory house extension with a bright modern space.
Let's have a look at the original design prior to being replaced…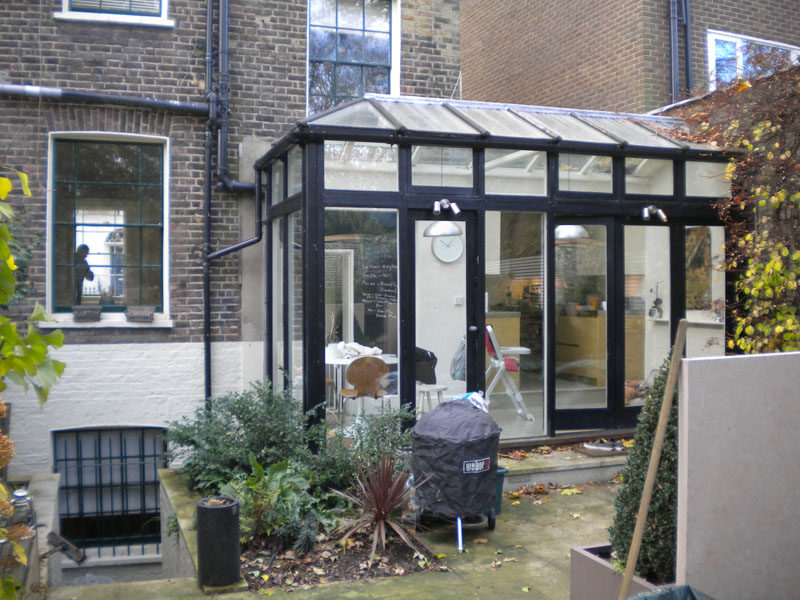 ---
And here's a look at the closed in and dark kitchen before being updated.
---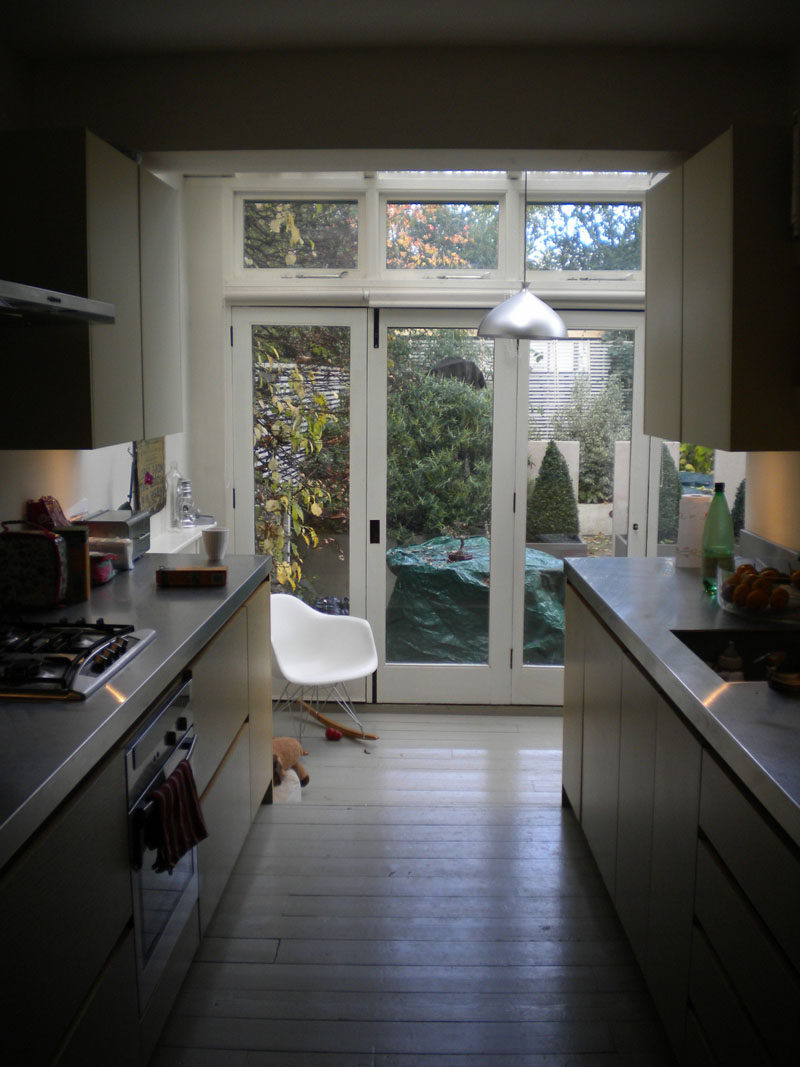 ---
Here's the finished extension. The designers went with a black box that extends from the basement to the ground floor, that's clad in black timber. A patio was also included to match the extension and provides a seamless look.
---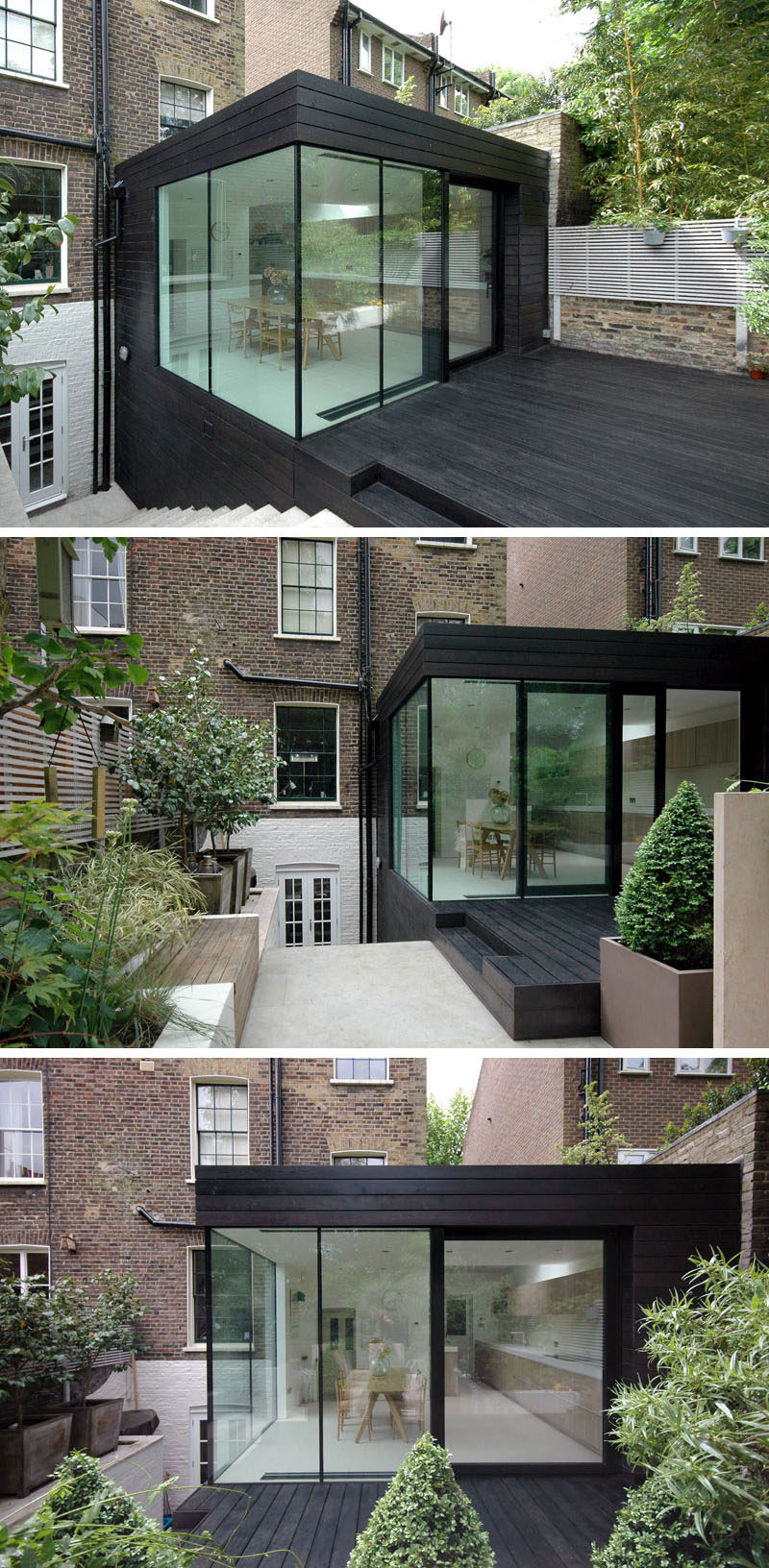 ---
To take advantage of the view of the backyard and to fill the space with natural light, the designers went with corner-to-corner windows and a large sliding glass door. Black frames were used around the windows and door to keep the look consistent with the exterior.
---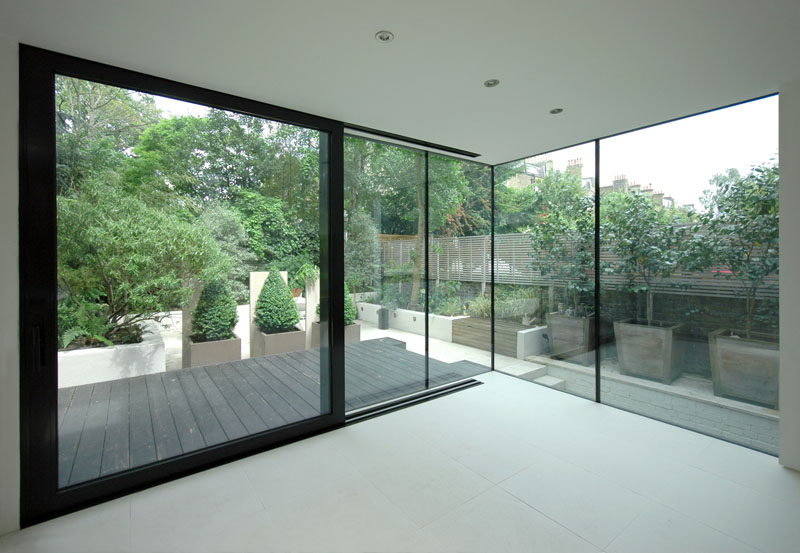 ---
The updated kitchen has light wood cabinetry and white countertops that help reflect the light from the skylight in the ceiling.
---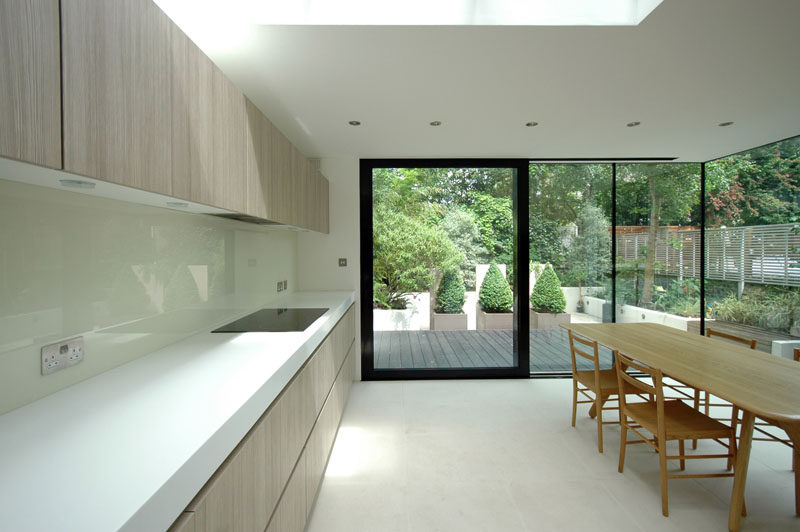 ---