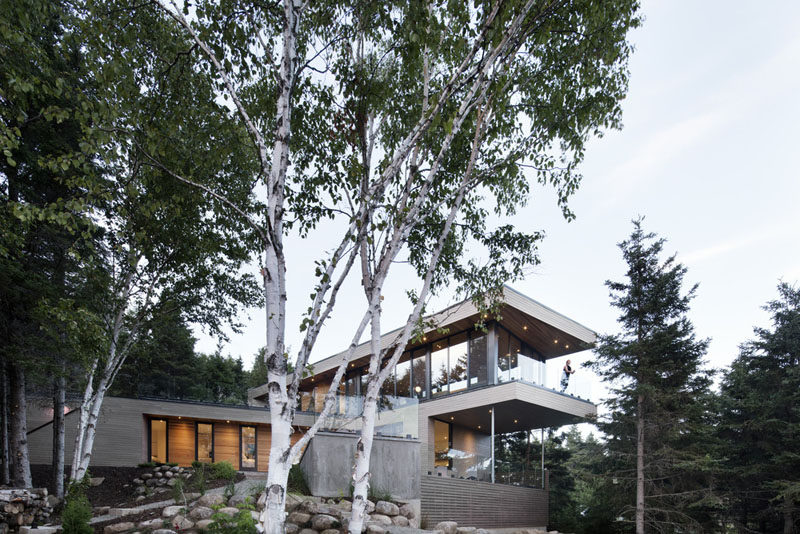 This home in Cap-à-l'Aigle, Quebec, designed by Bourgeois / Lechasseur architects, is named the 'Altaïr House'.
Altaïr means "The Flying Eagle", which makes sense when the house is designed in the shape of a 'V', and has long facades that are suspended over the surrounding nature.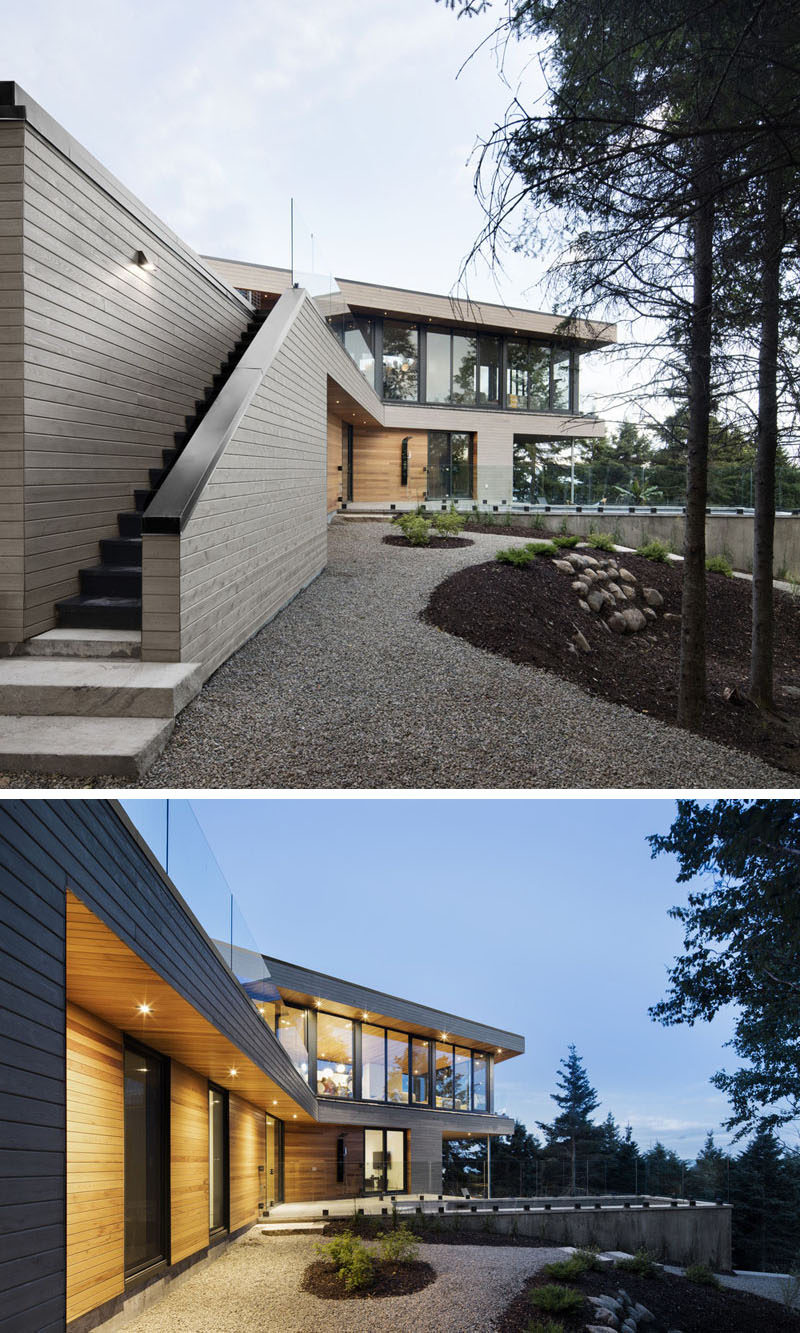 ---
Inside, the home is bright and spacious with built-in wooden cabinetry and large windows.
---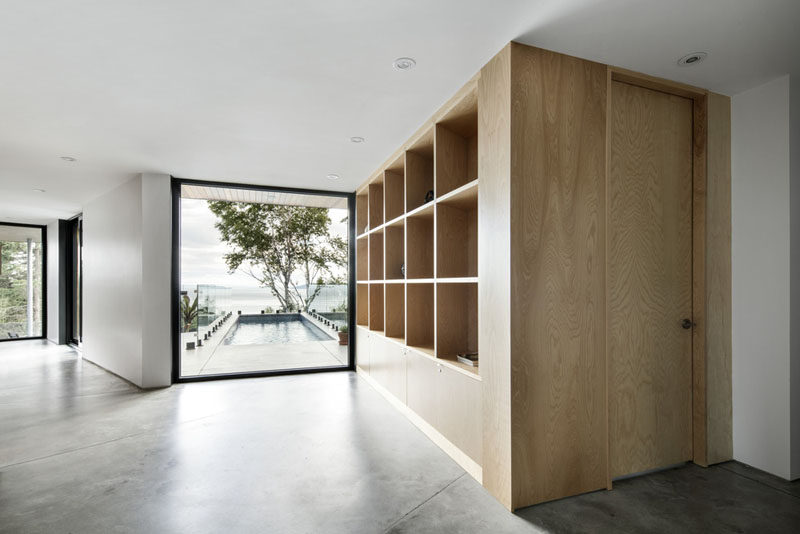 ---
Western Cedar on the overhangs extend from the outside of the home through to the ceiling inside.
---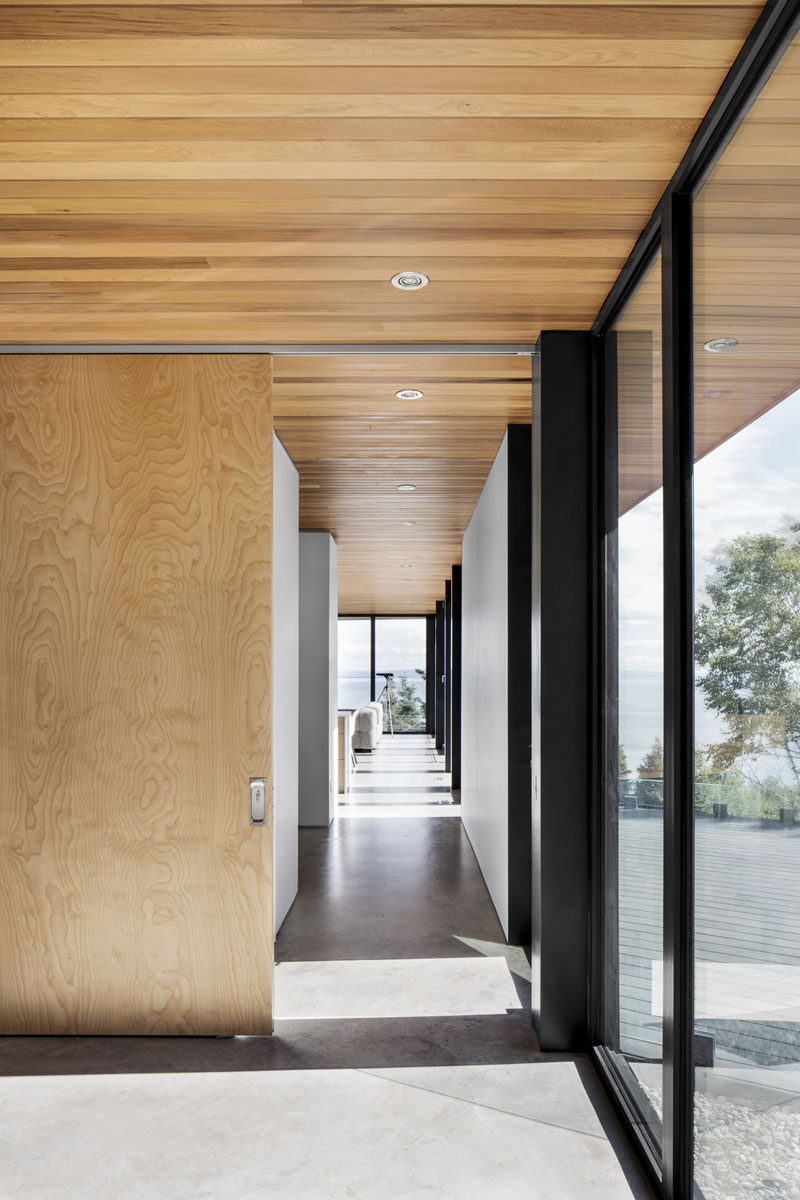 ---
The living room is surrounded by black framed, floor-to-ceiling windows, with the large comfy couch focused on the fireplace.
---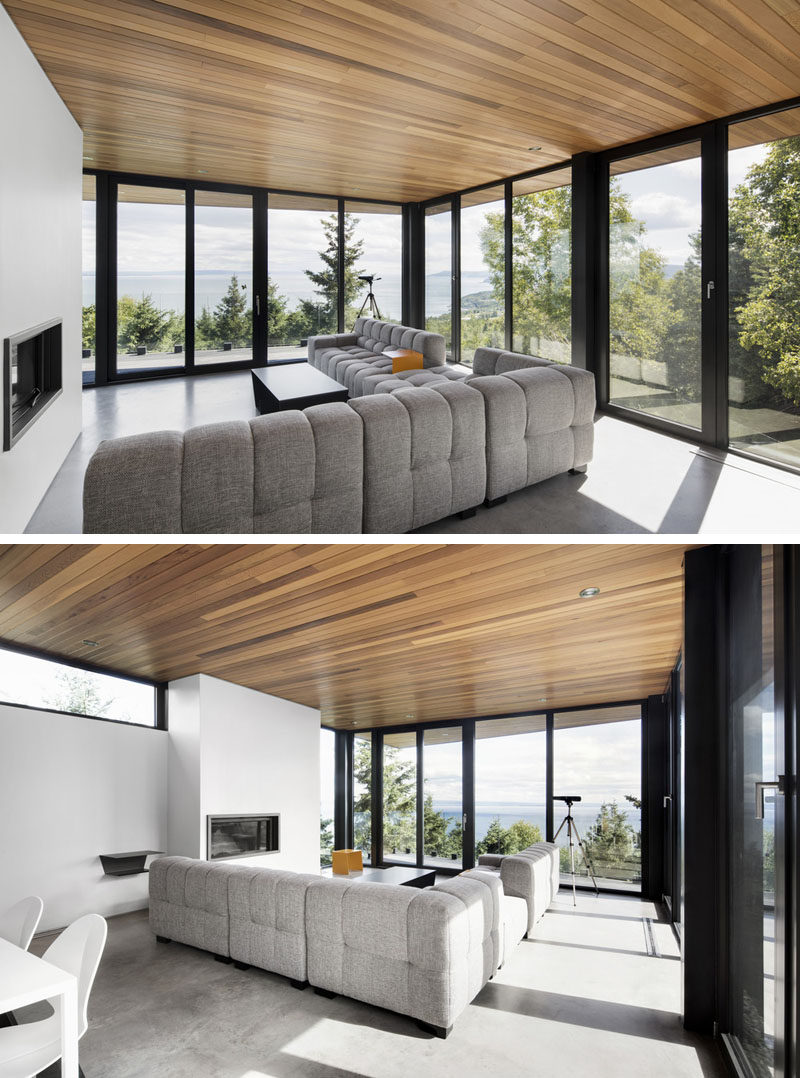 ---
In the kitchen, light wood cabinetry has been combined with white walls and white countertops for a clean and contemporary look.
---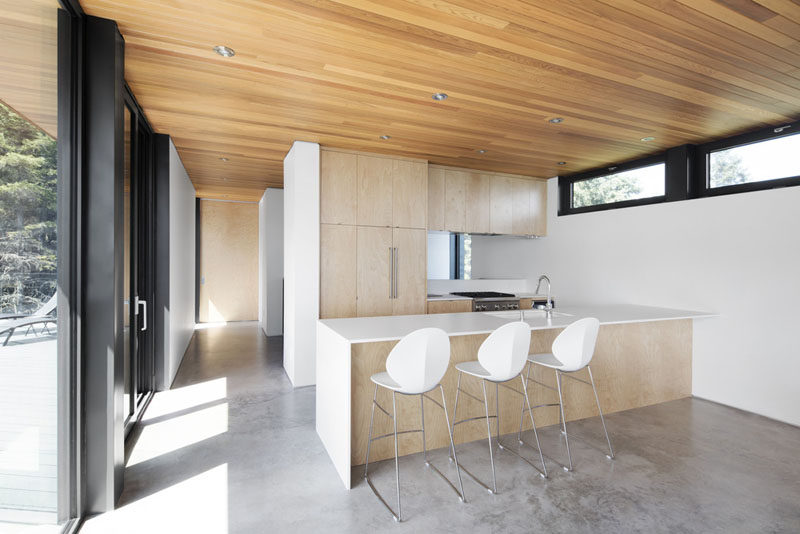 ---
Wood stairs with black metal handrails and mesh lead you to the upper floor of the home.
---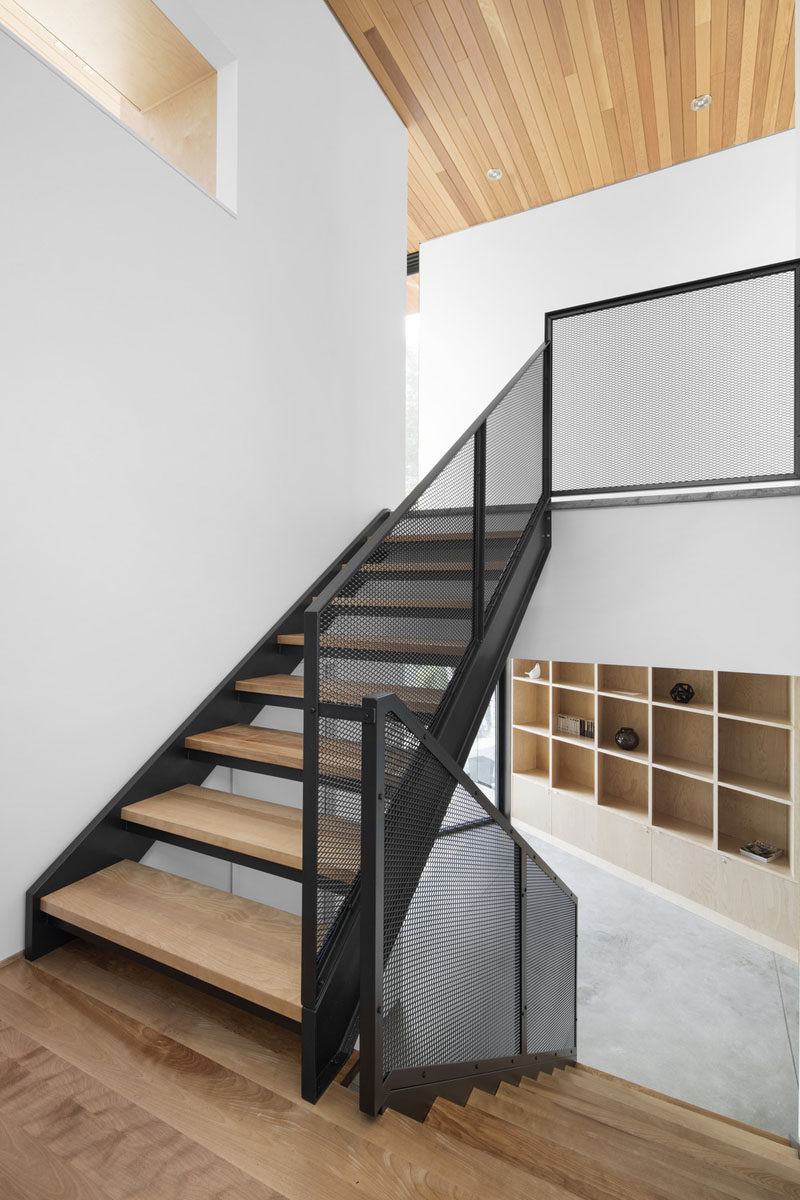 ---
Upstairs, there's access to an outdoor space that has great views of the area and overlooks the swimming pool below.
---
---
Here's a look at the carport that's tucked away underneath the house.
---