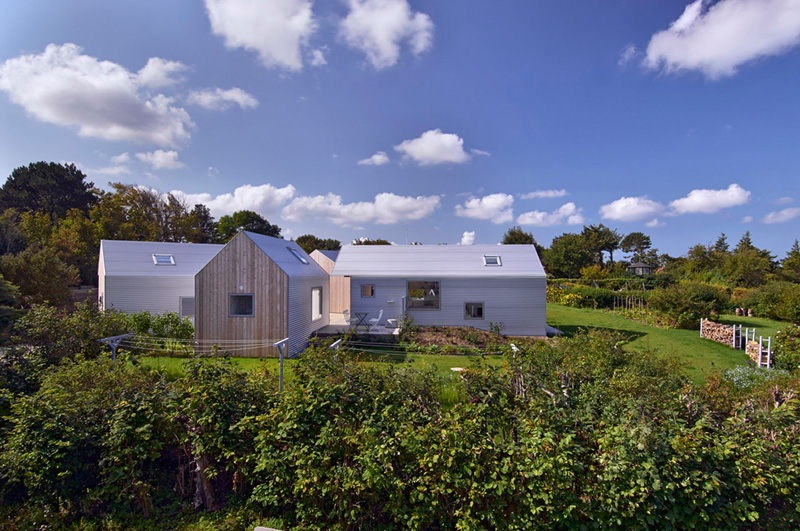 Jarmund/Vigsnæs Arkitekter designed a home in Denmark, that is split up into five separate buildings, each one being a different part of the home.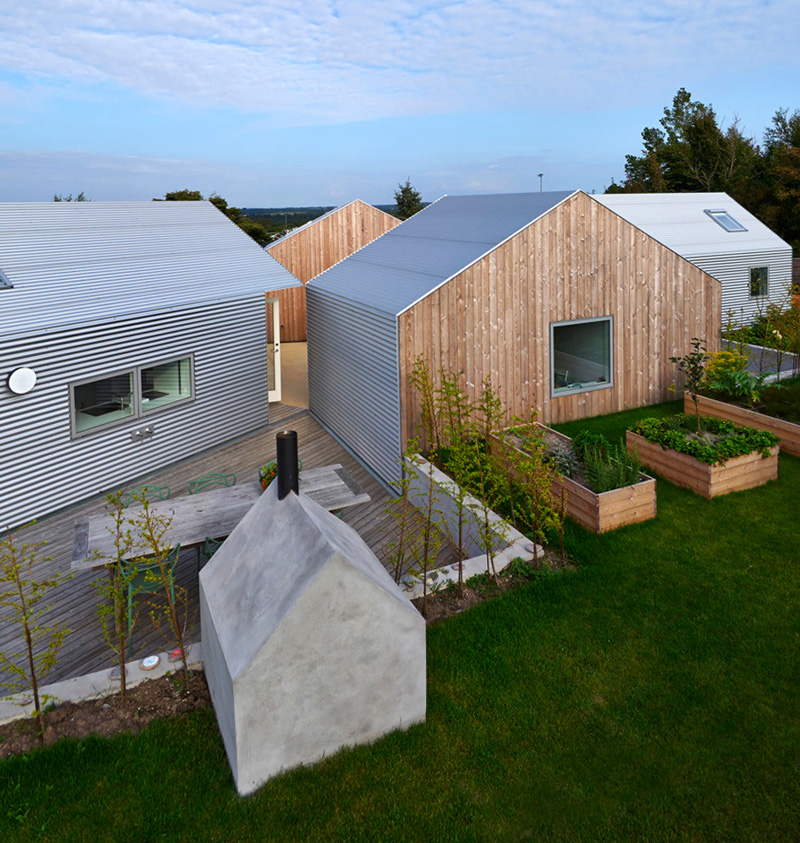 The architect's description
The site is located in a beautiful but windy summerhouse village on the northern tip of Sjælland, Denmark. The overall house is divided into five separate houses.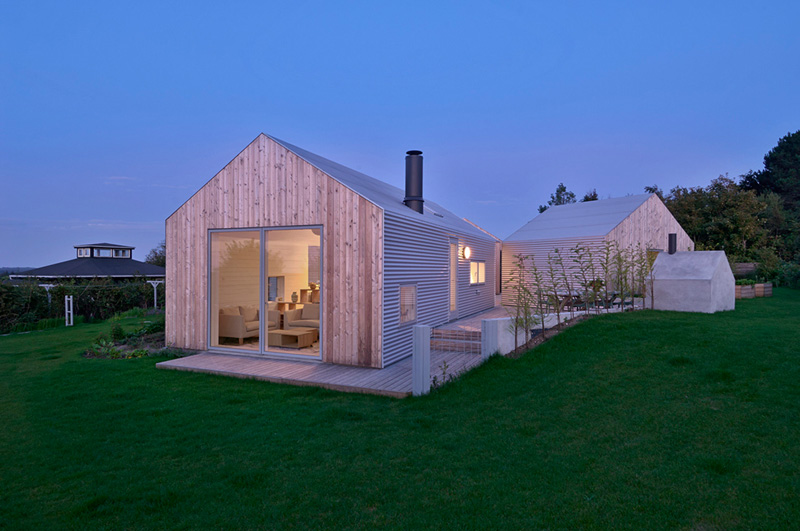 There is a kitchen building, parents building, children's building, guest building and utility building.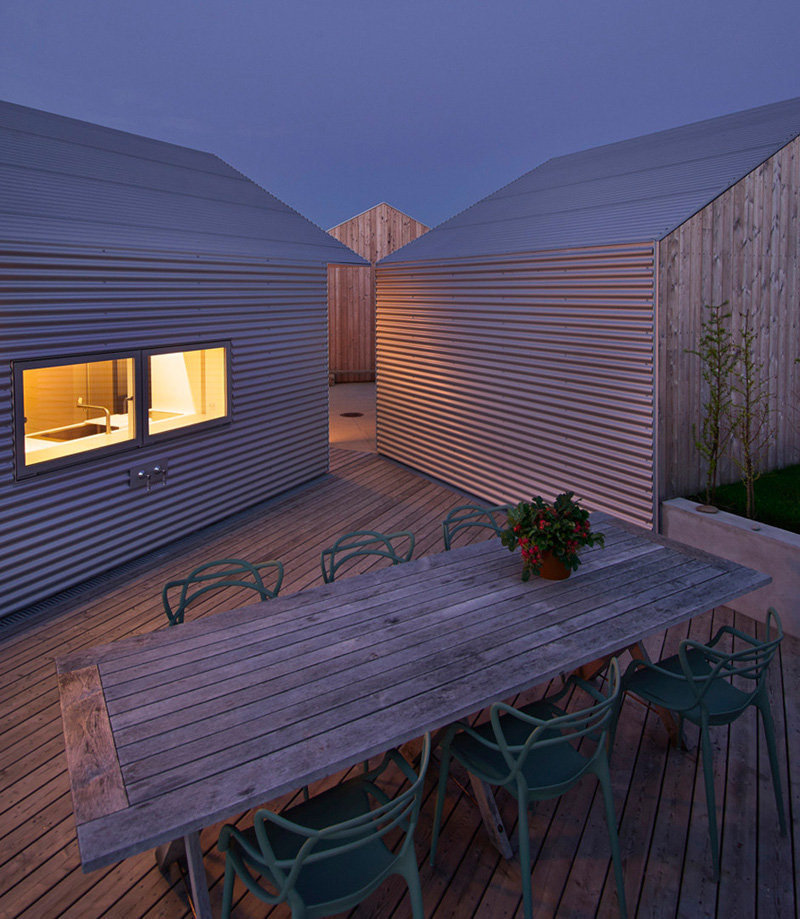 The houses are laid out in a star shape, in order to provide different outdoor spaces where shelter from the wind always can be found.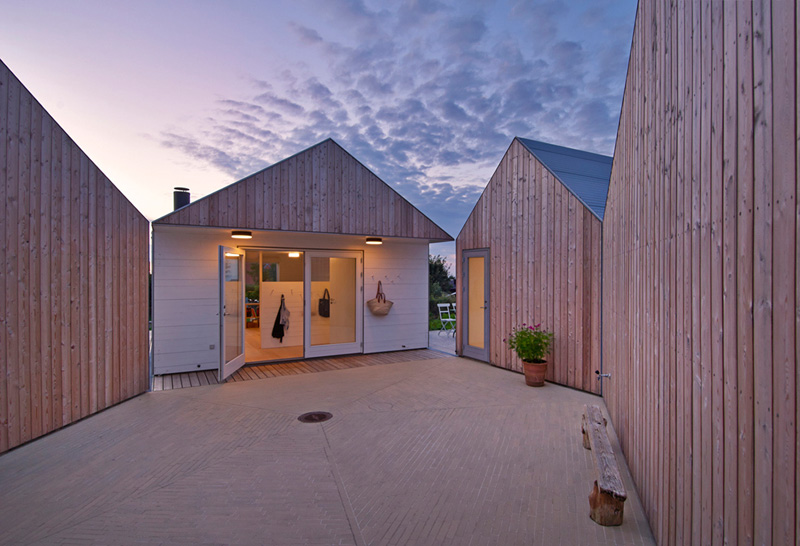 The ridge and cornice of the houses are on the same height, while the width and length vary.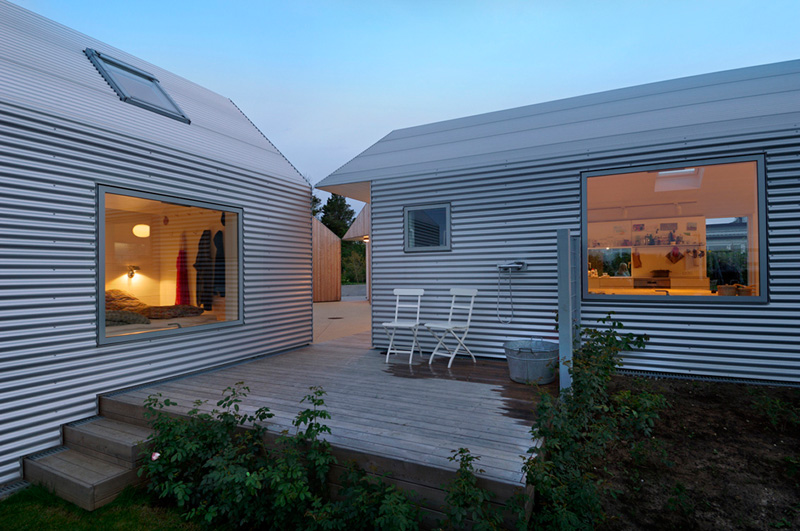 his gives the roofs different angles, making a playful composition in relation to the surrounding houses.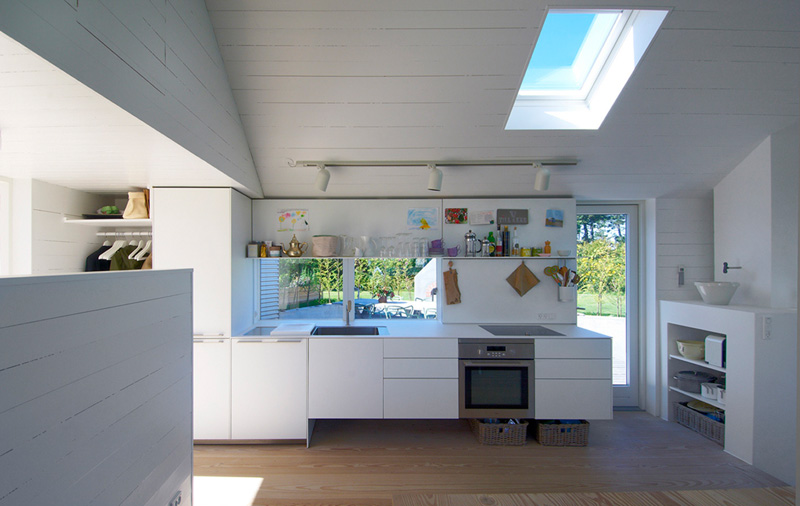 The inner courtyard is clad with a darker stone on the floor and walls to store heat from the day throughout the evening.